The 2018 Vancouver International Wine Festival is officially here! Canada's premier wine show marks its 40th edition of pairing wine, food and the performing arts from February 24 to March 4, 2018. Media were given a taste of what is to come this evening at the media launch party at ONE at Joey Bentall.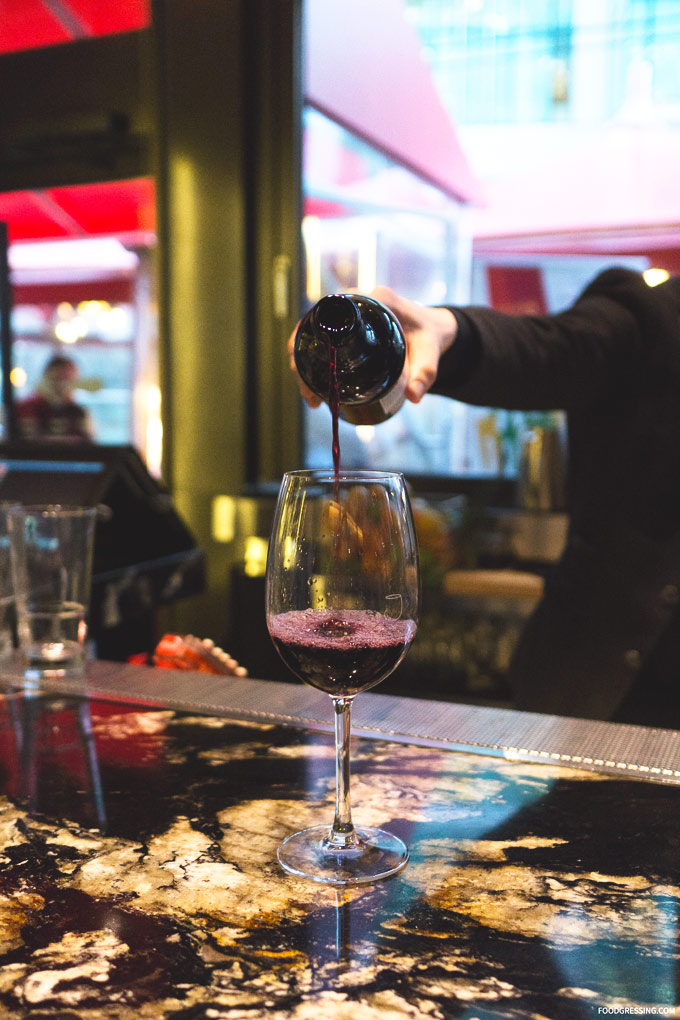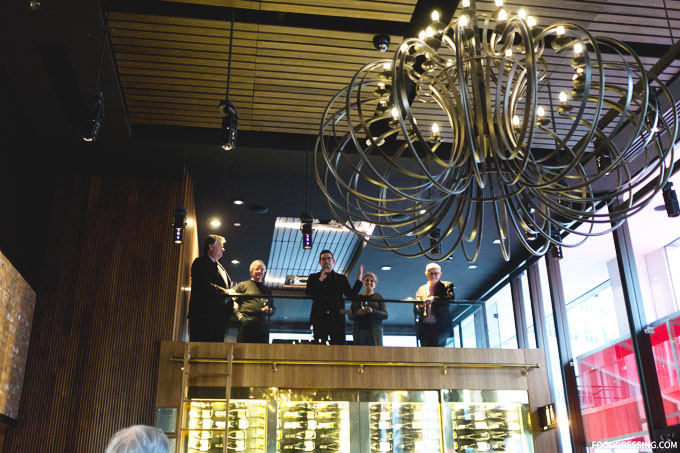 The festival features Wines from Spain and Portugal and showcases 173 wineries from 15 countries (including 38 wineries from Spain and 20 from Portugal) pouring 1,450+ wines at 51 events to a projected 25,000 admissions. Attendees at tonight's media launch sipped on wines from Spain and Portugal and enjoyed snacks from JOEY to kick off the week ahead.
After the event, stores from all over the world will be waiting to get their hands on the best wine. From stores in the United Kingdom to a liquor store in Greeley Colorado, shopkeepers will be desperate to find out which bottle is going to take the number 1 spot in order to satisfy their customers.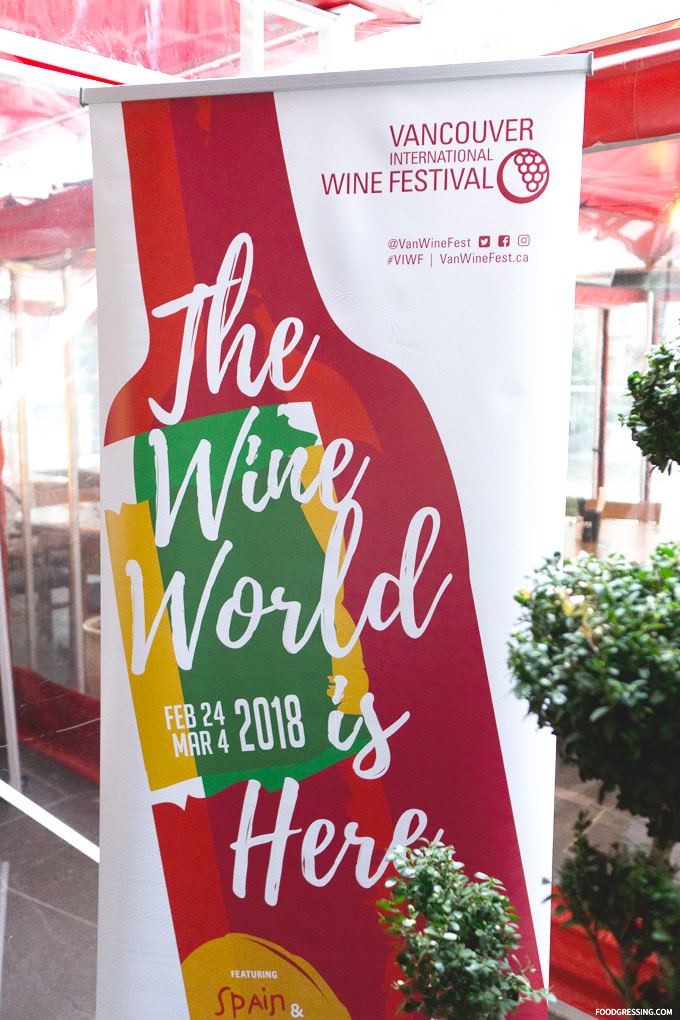 Tasting Room Tips
If you're one of the lucky people to get International Festival Tasting tickets, we have some tips of how best to navigate the room.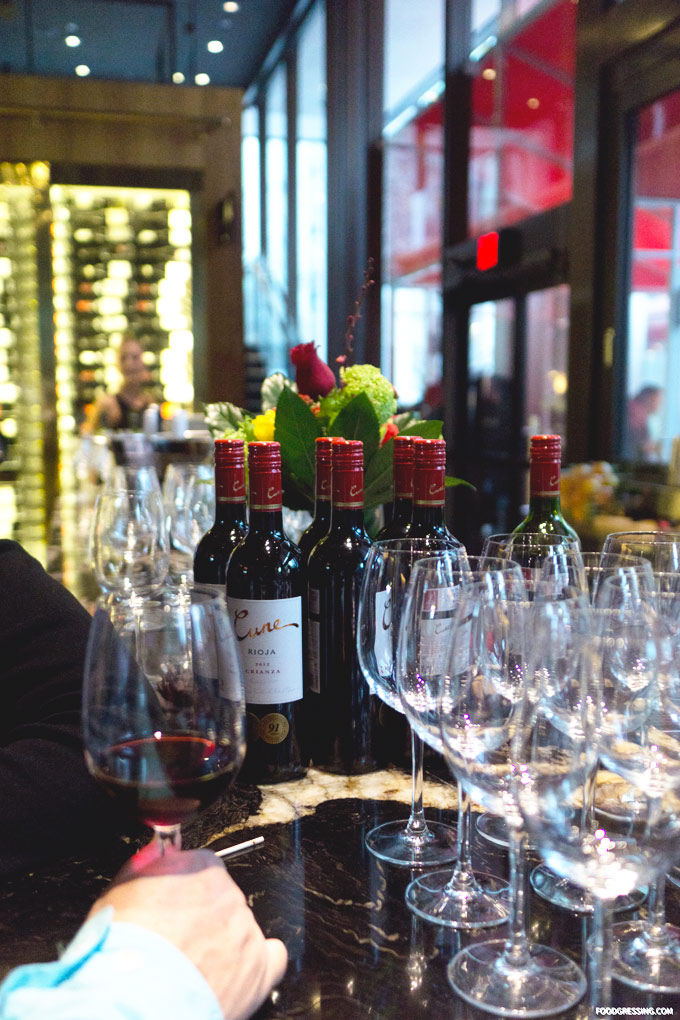 BEFORE YOU GO
Watch the top 10 tasting tips video online! Or check out the ad in last Saturday's Salut for more details!
Don't wine and drive – take transit, a taxi or limo, have a designated driver, or stay at a downtown hotel (book through StayVancouverHotels.com for great incentives). You can pick up a free Compass ticket at BC Liquor Stores' Get Home Safe booth at the exit.
Have a meal first. Some food samples are served in the Tasting Room, but if you eat first, you'll have more quality time with the wines.
Plan your route – mark your must-taste on the Tasting Room program (download or pick it up onsite) or the VanWineFest app. For ideas, check out Anthony Gismondi's recommendations in Saturday's Salut!
No fragrance! Scents from perfume, aftershave or even hand lotion can interfere with everyone's enjoyment of the wines, including yours.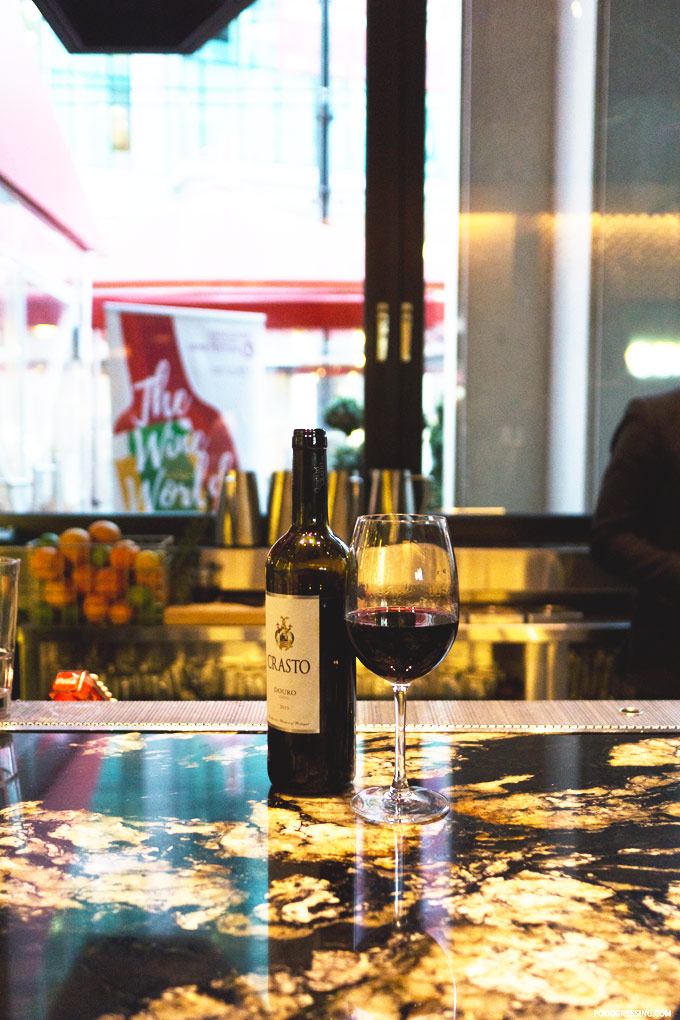 IN THE ROOM
Be international – don't know where to start with 750+ wines on offer? Try a wine from all 16 countries.
Try something new – you could find your next go-to wine. And there are some wines you may never again have a chance to taste.
Make notes, take a picture, give the wine a star on the app. You'll want to remember what you liked later!
Look for the blue lanyards – those are the vine stars and top personalities here to share their wines and stories with you. Ask questions.
Step away from the table once you've had your taste and asked your questions. Better yet, find a table that isn't crowded for more tasting and face time with the principals.
Use the spit buckets – you don't have to finish every sample. (In fact, please don't!) Spit or dump your wine after you've had a taste and save your palate.
Pick up your favourite wines at the onsite BC Liquor Store. Shop as you go (some wines are in very limited supply and high demand) and use the free Bottle Check while you continue to taste.
Whether you buy one bottle or 100, your wine can be shipped for free to the BC Liquor Store nearest you for post-fest pickup.
You can also order your favourite wines "Buy the Case" right at the winery table, for shipment after the festival. If you're buying the wine for an occasion, you might purchase bottles in a case of wine so that you have enough wine for your party.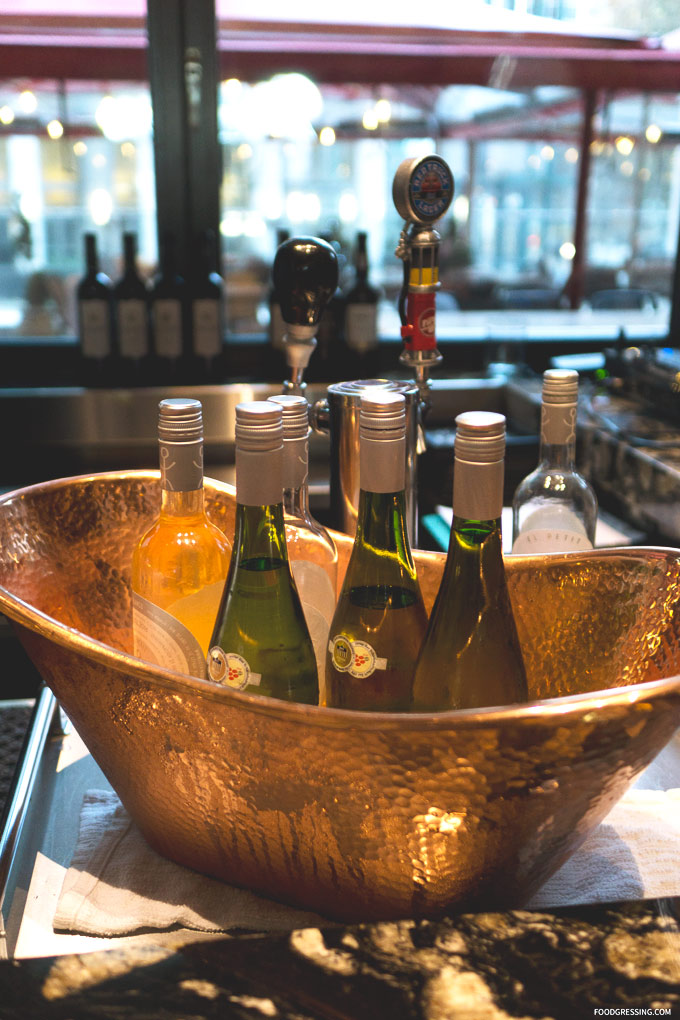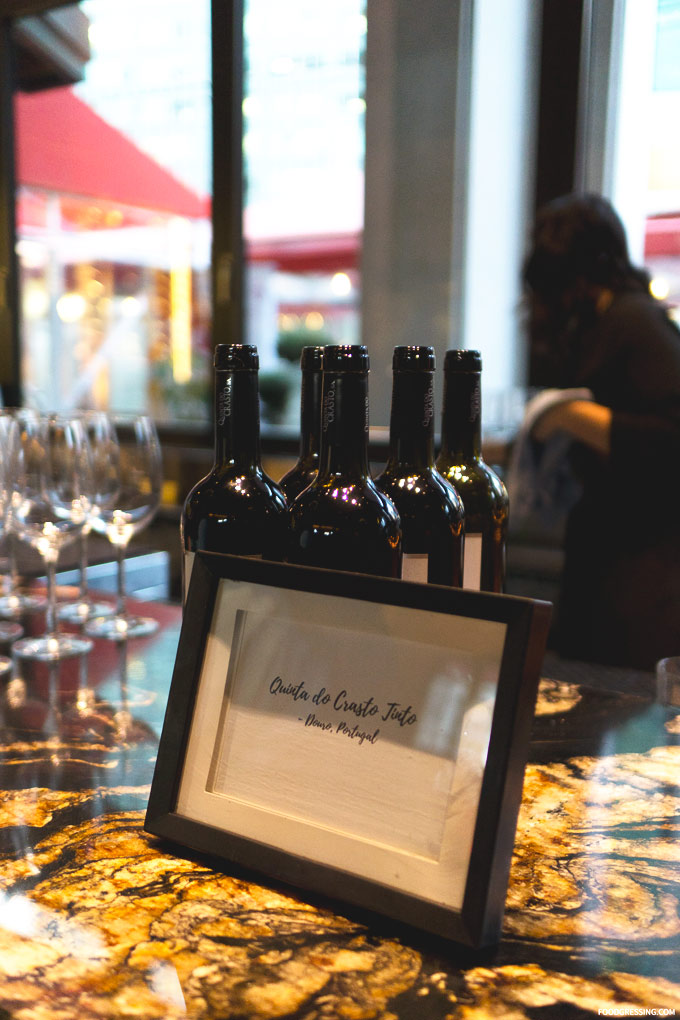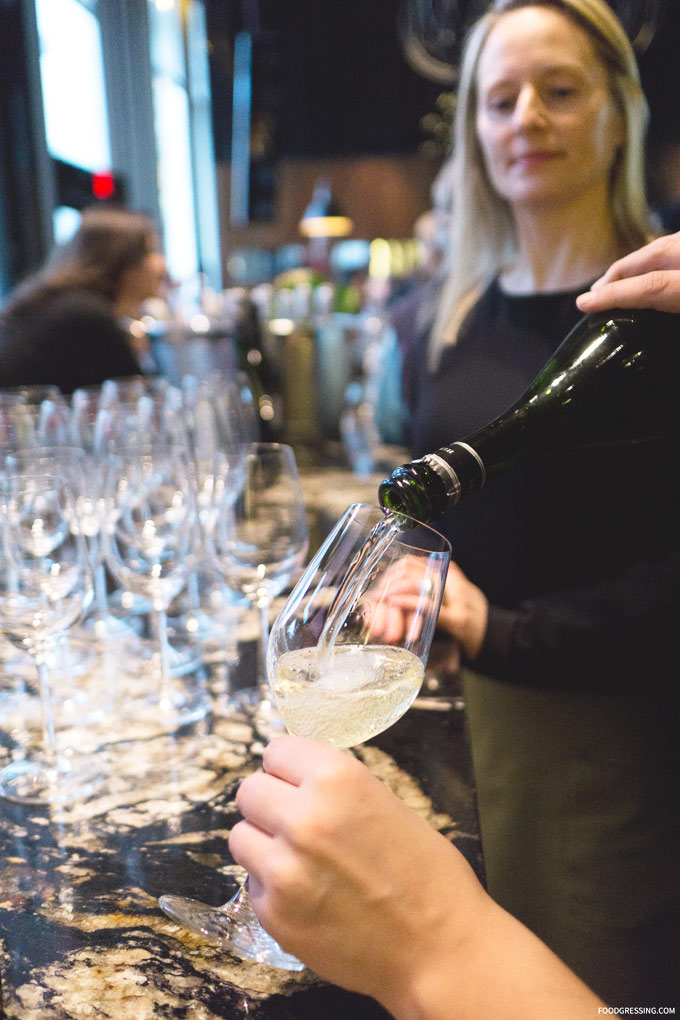 Here are other photos from tonight's media party.
Freshly Sliced Proscuitto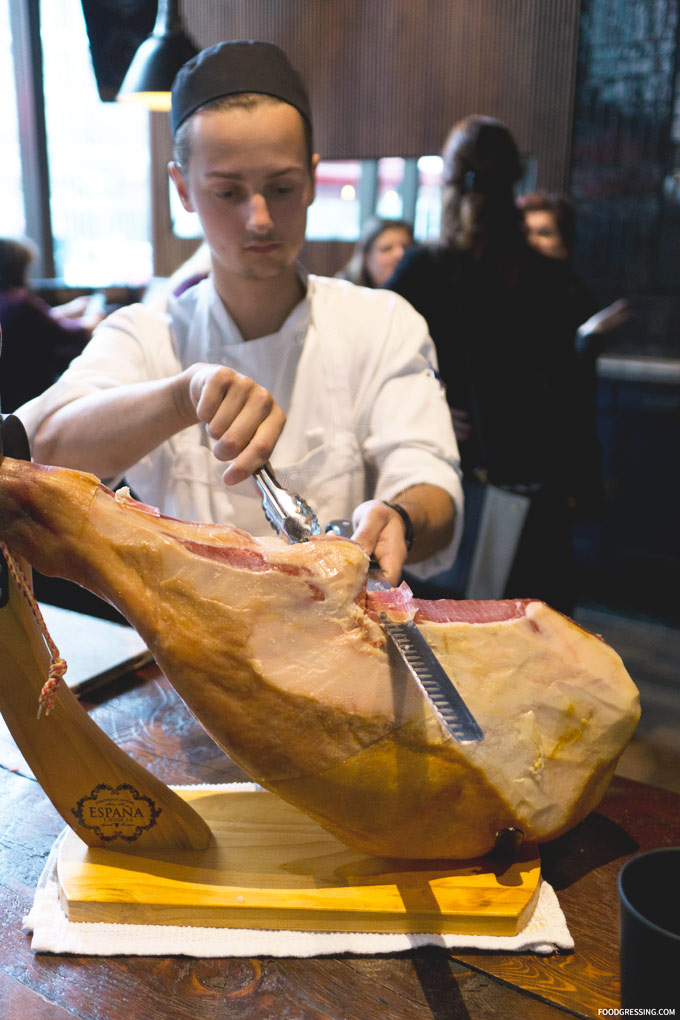 Seafood Paella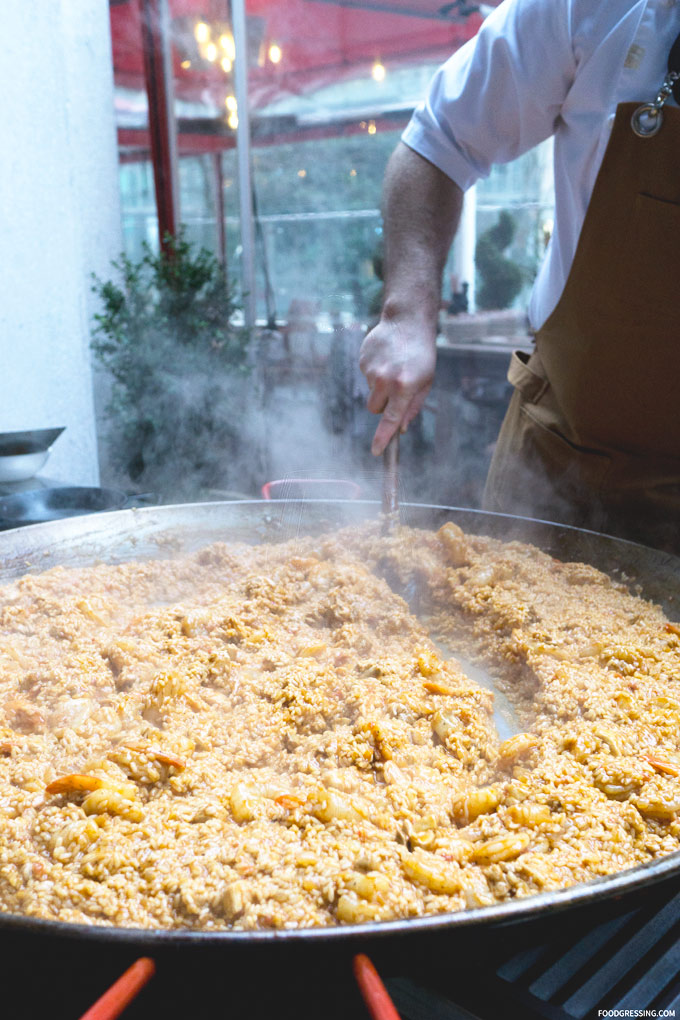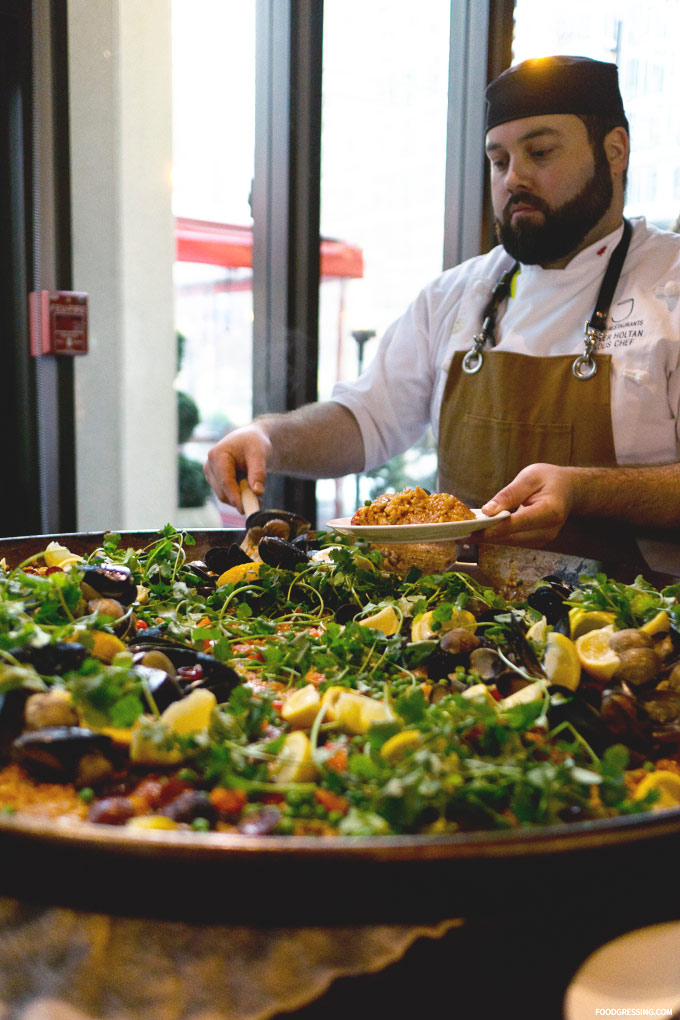 Sliders