This 5th annual noodle tasting extravaganza, Noodle Mania, presented by Vancouver Foodster took place yesterday. Attendees had a chance to taste a variety of noodles at different establishments in Downtown Vancouver ranging from Chinese, Japanese, and Italian cuisines. Here's a look at what was enjoyed at the various stops for the evening. Disclosure: I attended the event as media.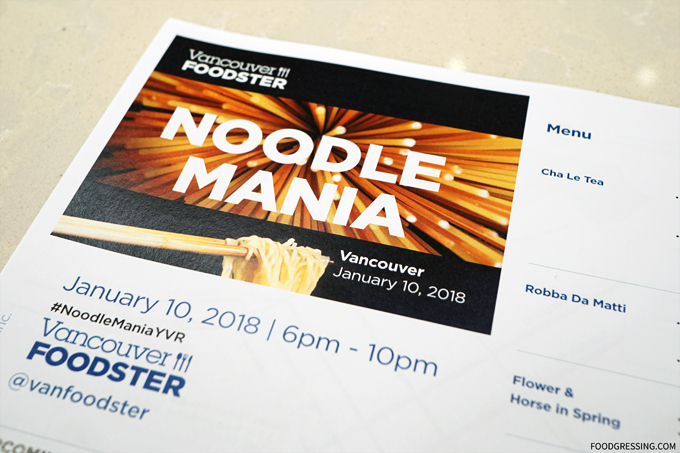 Cha Le Tea
The first stop was at Cha Le Tea, a Vancouver-based importer and purveyor of high-quality, premium Chinese tea and full-service tea cafe. There we sampled two of their teas: Mint Majik Milk Tea and Dragonwell Green Tea. The Mint Majik Milk Tea was an organic peppermint tea with e3 live green algae and organic milk. It apparently contains over 65 vitamins, minerals and amino acids. I also tried the Dragonwell Green Tea featuring hand-flatten jade-green leaves from a small farm in Hangzhou, China. The tasting notes for this tea were mellow-sweet with chestnut overtones.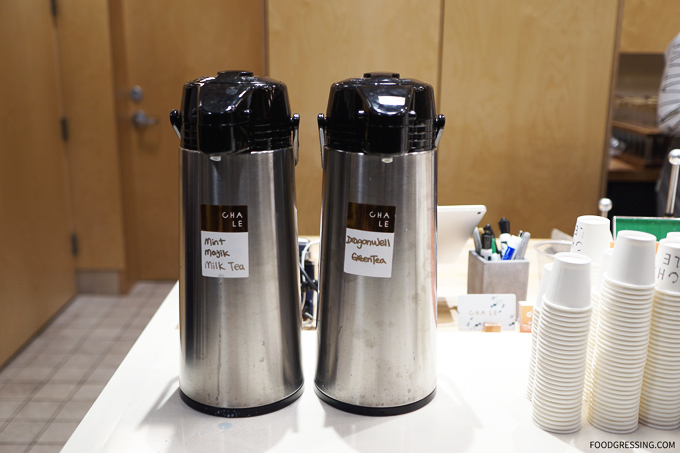 Robba Da Matti
Robba Da Matti is a family-run Italian Tapas wine bar in Yaletown. There we tried the Spaghetti alle Vongole featuring extra virgin olive oil, garlic, chilies, Pinot Grigio and Manila clams. The second pasta dish was Rigatoni Pomodoro & Basil.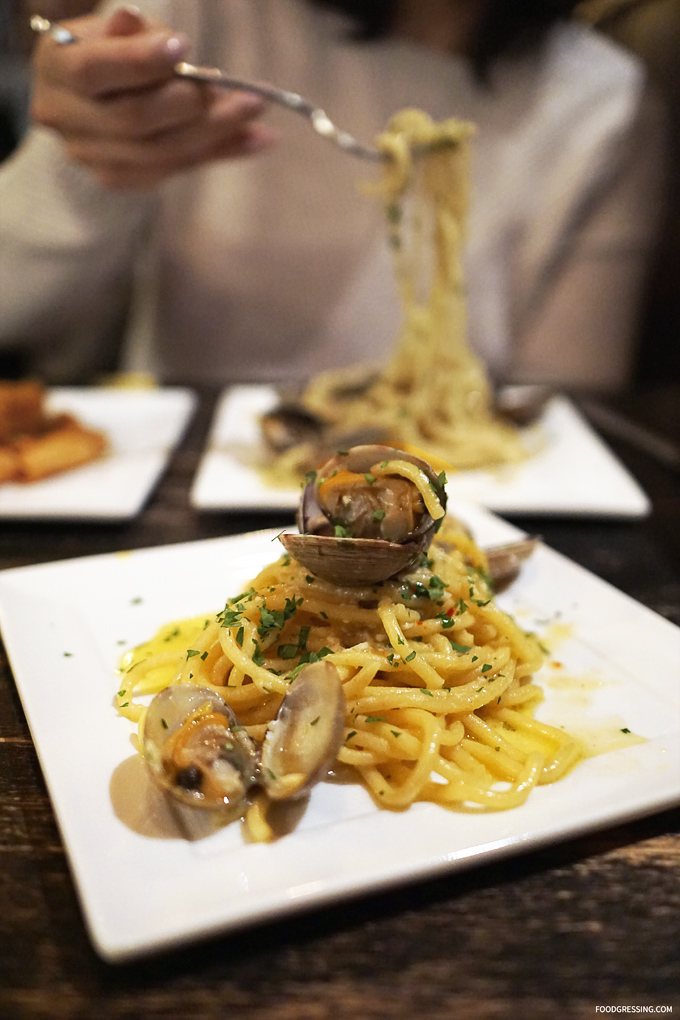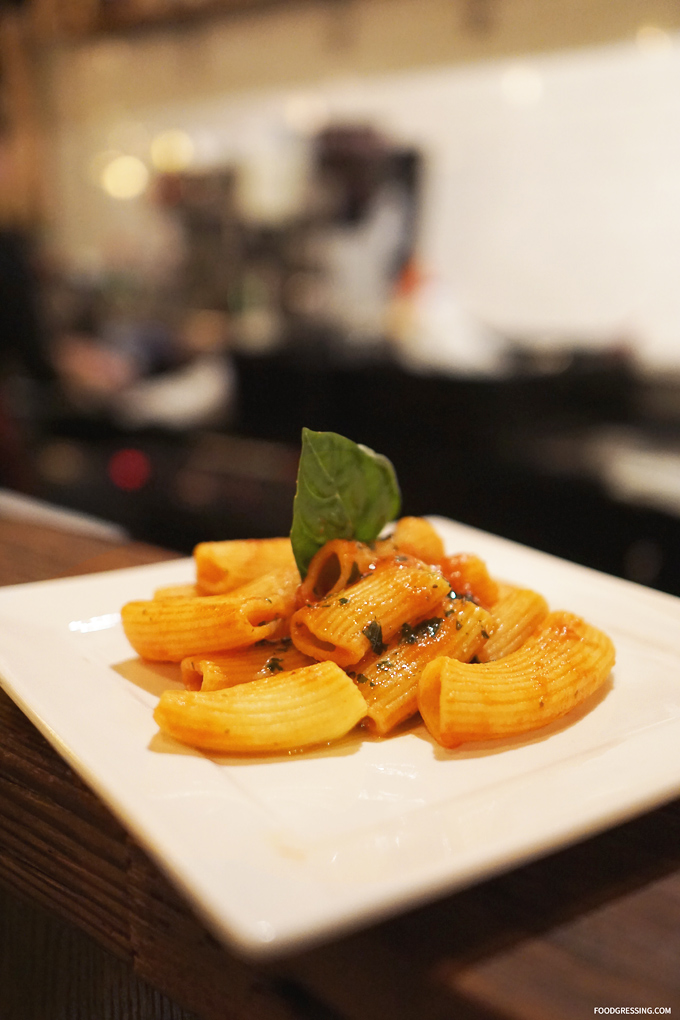 Flower & Horse in Spring
At this West End eatery, we had the chance to try a Yunnan style of Chinese cuisine. I very much enjoyed the "Holy Cow" featuring Crossing the Bridge rice-noodle, marinated ground pork, fish fillet, luncheon meat, corn, chives, bean curd sheet, quail egg, Yunnan pickle, tomato, carrot, bean sprout, cilantro, green onion and sliced beef. The "Soft & Smooth" had a Yunnan Style specialty rice-noodle with soft tofu and in-house sauce, marinated ground prok, carrot, Yunnan pickle, chives, peanut, green onion and soup served on the side.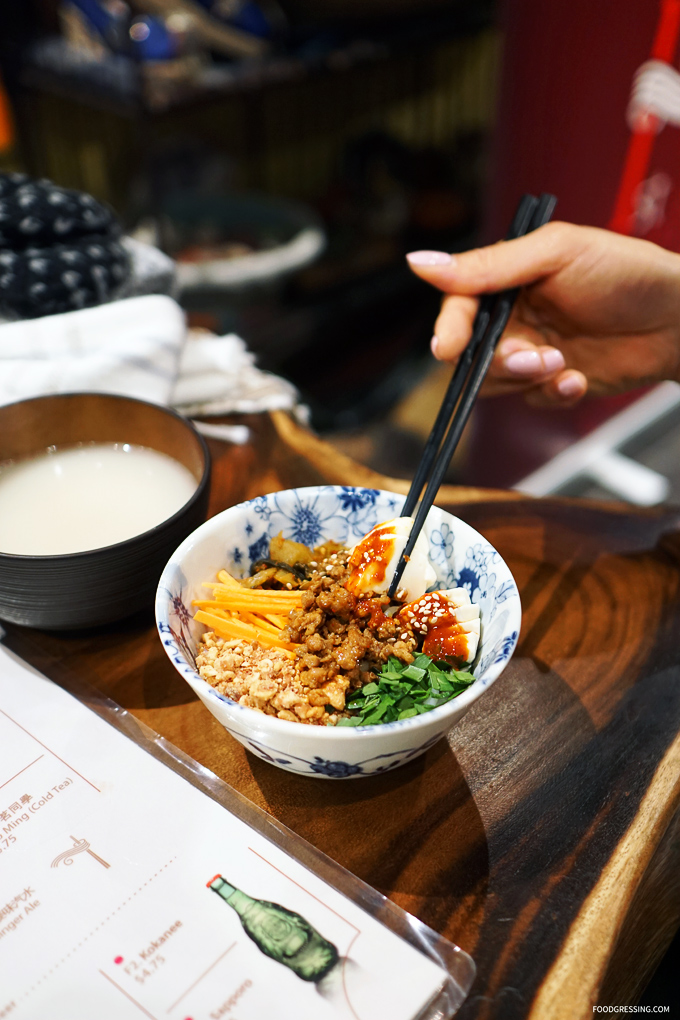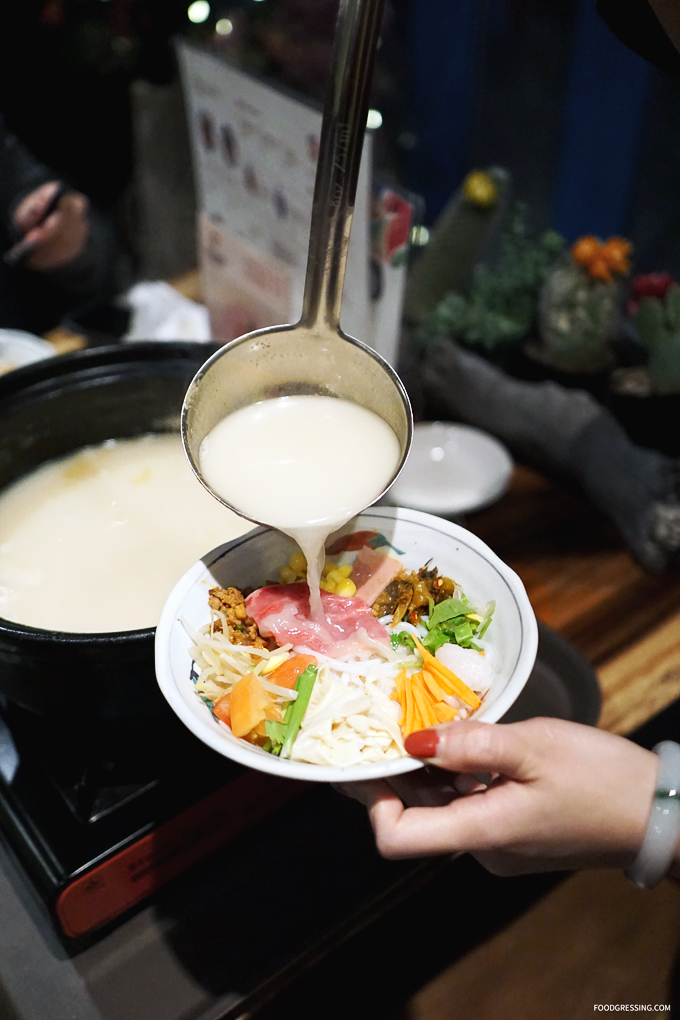 Pami/Tseng Noodles dishes at Wasabi Sushi 'n Noodle
PAMI is a type of noodle from Taiwan and literally means the natural sun-dried noodles. The sun drying process avoids any use of preservatives and retains the natural smell of wheat flours. The noodles have a broad, flat character with a very nice chew to them. These were served at Wasabi Sushi 'n Noodle located at the Main Vancouver Public Library complex. We had the Scallion with Spicy Pepper Tseng Noodles with Soft-Boiled Egg and the Traditional Hokkaido Style Miso Ramen + Teriyaki Chicken with House special sauce.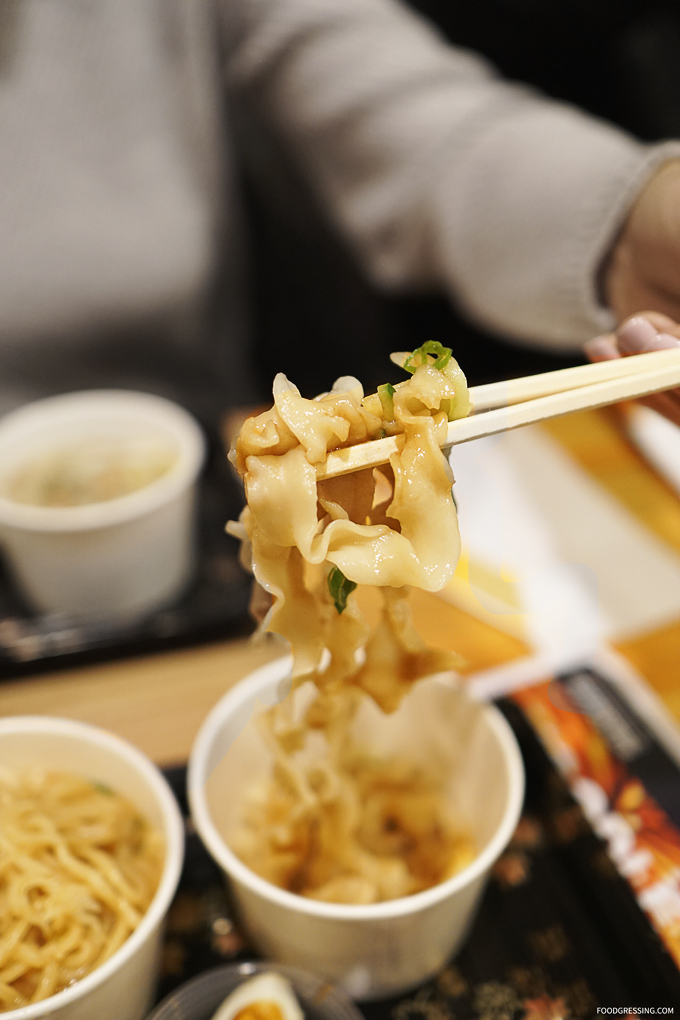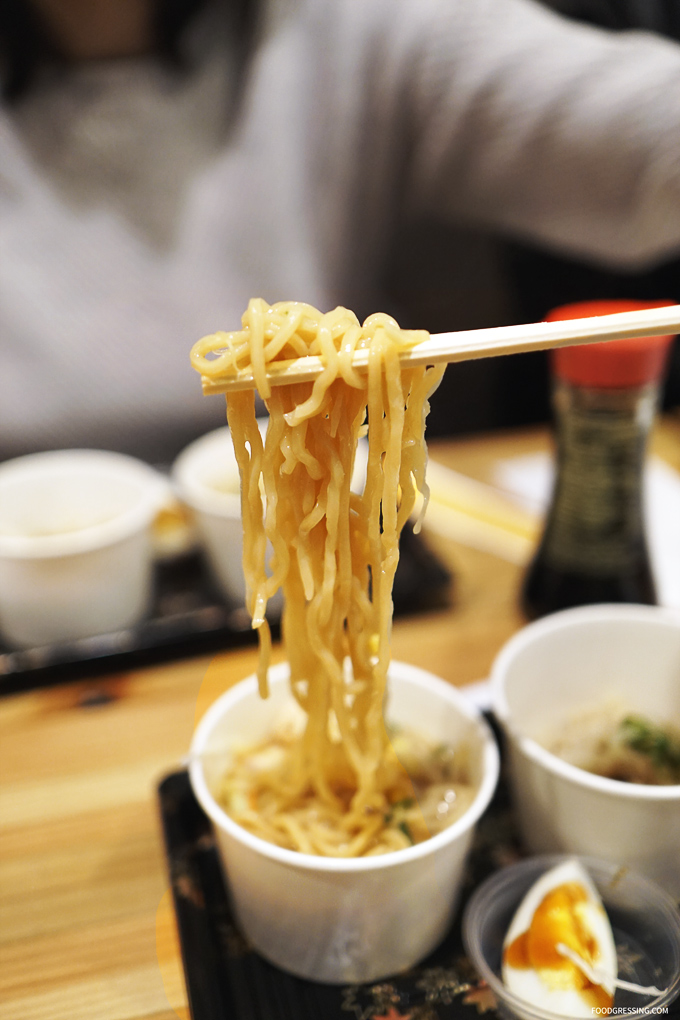 Water Street Cafe
I was excited to revisit Water Street Cafe (see review here) which serves Pacific Northwest cuisine with Italian influences. The two pastas they offered were the Rigatoni with Italian Sausage featuring Classic Italian sausage, roasted fennel, plum tomato, cracked chilies and Orecchiette Pesto with broccoli-basil pesto, garlic confit, pistachios.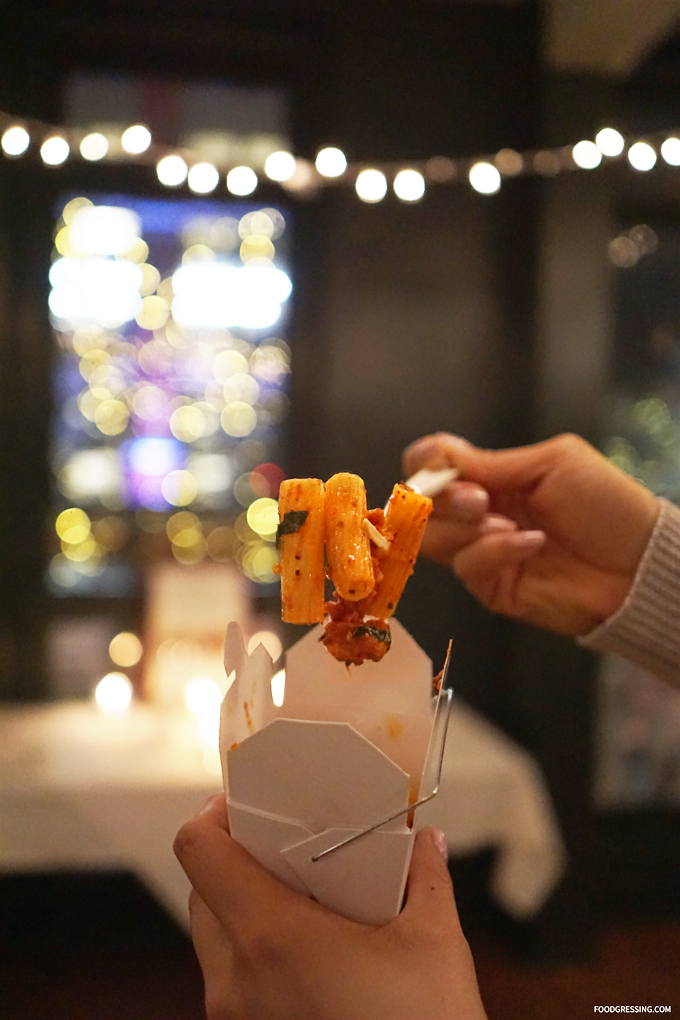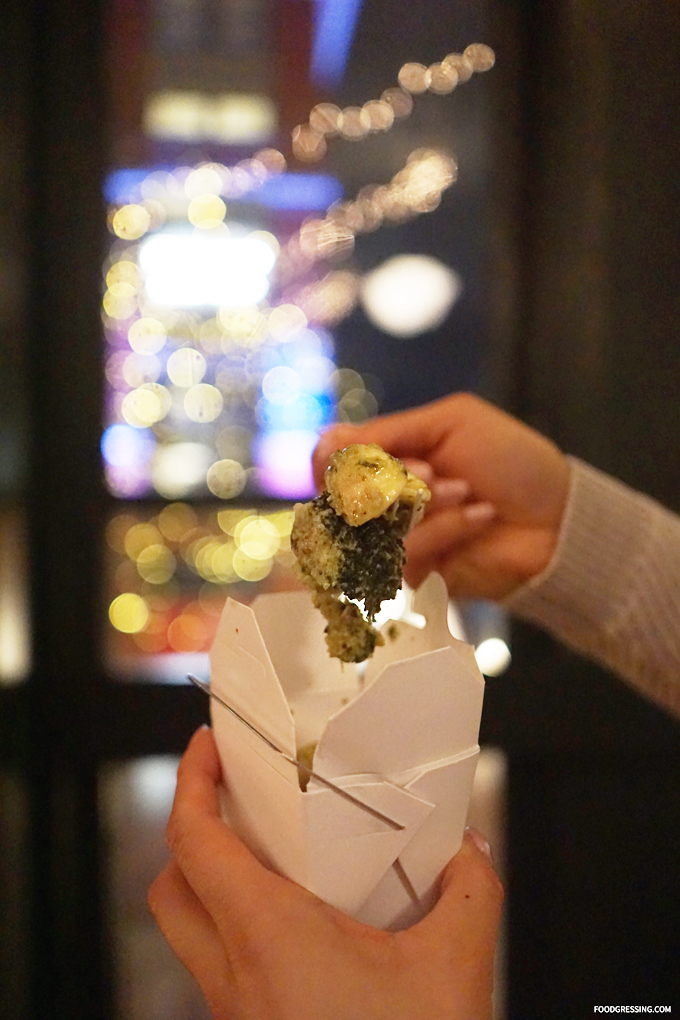 For more information, visit noodlemania.ca.