Seattle, the Emerald City, is ready to welcome visitors in 2022 with new restaurants to try out, new hotels to stay, return of popular festivals and new exhibits and attractions. Here's a roundup of the Top Things to Do Seattle 2022 for your travel inspiration.
Where to Eat in Seattle 2022
The George @ Fairmont Olympic
Fairmont Olympic will be launching a new Signature restaurant, The George in April 2022 with Executive Chef Thomas Cullen at the helm.
The George will welcome both long-time guests and newcomers for a modern dining experience in the heart of downtown Seattle.
Chef Cullen's brasserie-inspired menu is poised to shine a light on Seattle's culinary scene.
The name pays homage to the cherished dining room's history while transitioning into a new era and introducing new traditions.
The 4,500-square-foot space will seat 100 and feature 20 seats at the bar and lounge, as well as a 12-seat private dining room.
The restaurant, which will be open daily, will initially serve breakfast and dinner Tuesday through Saturday, before adding weekend brunch and lunch service later this spring.
The restaurant marks the conclusion of the hotel's $25 million restoration, which began in January 2020.
TIDAL+ @ Hyatt at Olive 8
TIDAL+, a new seafood-focused restaurant has opened at Hyatt at Olive 8.
The menu features seafood-centric meals that are ideal for sharing with friends or enjoying alone while relaxing with the locals, such as the famous Lobster Mac & Cheese, seasonal fresh seafood dip, and locally sourced Tidal flat oysters.
Come discover what the '+' stands for with mouth-watering and robust Pacific Northwest flavours, as well as a selection of dipping sauces like black garlic aioli, handmade tartar sauce, and mignonettes — you'll want to try them all!
TIDAL+'s embrace of all things local continues with its handcrafted cocktails and vast range of Washington wine and craft beer.
The drinks feaature handcrafted infusion syrups that will rotate, ensuring that each visit offers something fresh to enjoy.
Enjoy the distinctive SeaGarita, made with salted seafoam, which allows drinkers to taste the salty flavour with each sip, or satisfy your sweet craving with the refreshing house limoncello.
Hotel guests and residents alike are encouraged to unwind at the bar, take in city views via our floor-to-ceiling windows, or enjoy a summer Seattle day on the seasonal outdoor terrace.
Kitchen & Market
Kitchen & Market, a chef-driven gourmet grocery concept, has opened at Pike Place Market.
The concept which debuted last year as a meal-kit delivery business offers clients an innovative shopping idea that aims to inspire home chefs of all abilities to new culinary heights.
With chef-curated recipes on the store's recipe wall, delectable meal kits, live cooking demonstrations by Seattle chefs, and their own brand of supplies, Kitchen & Market is prepared to deliver a straightforward but delectable solution to everyone's least favourite question: "What's for Dinner?"
Taku
Noted Chef Shota Nakajima has established Taku, an Osaka-inspired restaurant in the centre of Capitol Hill.
The cuisine focuses on Japanese fried chicken (karaage), and the restaurant is arranged in a small room with Japanese paper lanterns, anime posters, and a big Godzilla head.
Some highlights of the menu include Chicken Karaage Rice Bowl; Curry Karaage Burger; Curry Fry Poutine and more.
21 & up for indoor dining, but all ages welcome at their take-out window.
Tomo Seattle
Chef Brady Williams (formerly Canlis) launched Tomo, a Japanese-inspired restaurant with Venezuelan influences.
The much-anticipated new eating establishment opened in Fall 2021 on 16th Avenue SW in White Center finally.
The menu includes two five-course tasting menus for $78 per person (one vegetarian) for dinner, as well as weekend lunch service.
Chef Williams and his crew create the menu with flexibility in mind, focusing on micro-seasonal, ethically sourced products and drawing inspiration from the culinary team's diverse backgrounds.
Tomo is named after Brady's grandmother, Tomoko Ishiwata Bristol, whose cuisine has influenced him the most.
"Tomo" means "buddy" or "friend" in Japanese.
Canlis Has Its First Female Executive Chef
The iconic Canlis is now helmed by Aisha Ibrahim as new head chef, as she replaces Brady Williams who left earlier this year to start his own restaurant Tomo (see above).
Ibrahim is the seventh chef in the 70-year history of Canlis, and the restaurant's first-ever female executive chef.
With incredible experience, including a sous chef role at California's three-Michelin-star restaurant Manresa, Ibrahim dives into the region's microclimates, indigenous cooking, and Asian influences.
Seattle Museums
See Winter Brilliance at Chihuly Garden & Glass
"Winter Brilliance" – an evocative, inspiring, ice-like installation at Chihuly Garden & Glass debuted February 2022. The exhibit will feature projection mapping on top of the art, which will launch in November 2022. The display will be live 12 months out of the year with special digital additions December through February.
See New Exhibits at the Museum of Pop Culture (MoPop)
Heroes and Villains: The Art of the Disney Costume at MoPop (on view now through April 2022) is a thrilling new exhibition that immerses viewers in the world of Disney, demonstrating how the craftsmanship and ingenuity of its costumes impact our perception of its iconic characters.
The exhibition showcases the vision, method, and craft needed to produce the costumes worn by some of the biggest names in entertainment using more than 70 original pieces, including ball dresses, sorcerers' capes, military uniforms, tiaras, and, of course, glass slippers.
Costumes from some of Disney's kindest heroes and strongest villains, as well as designer insights, images, interactives, and a special film, are included in Heroes and Villains.
Contact High: A Visual History of Hip-Hop is now on until March 2023 at MoPop.
A picture is worth a thousand words, and this is especially true in hip-hop, one of music's most language-conscious genres.
Contact High examines four decades of photography, chronicling a change not only in music but also in politics, race relations, fashion, and society.
The exhibit examines the evolution of hip-hop, connecting us with the experiences, identities, and places that have shaped the world's most popular music genre through more than 170 iconic images of hip-most hop's influential artists like Missy Elliott, Jay-Z, Queen Latifah, Tupac, and more.
Seattle Art Museum Presents Frisson – 19 Works of Art from the Friday Foundation
The Friday Foundation, created in honour of donors Richard E. Lang and Jane Lang Davis, has donated 19 works of art to the Seattle Art Museum.
The paintings, drawings, and sculptures in Frisson, which date from 1945 to 1976, represent mature works and pivotal moments in the artistic development of some of the most influential American and European postwar artists, including Francis Bacon, Lee Krasner, Clyfford Still, Philip Guston, Joan Mitchell, David Smith, and others.
The exhibition will be open to the public until November 27, 2022.
Seattle Arts & Music
Make Your Own Candle at Noir Luxe Candle Bar
Founder Colina Bruce first started making candles for friends during the pandemic and then a brick-and-mortar shop in February 2020 at 3020 Warren Place in Belltown.
At Noir Luxe Candle Bar, you can pour your own composition from a variety of more than 50 perfumes.
The process of selecting your fragrances, choosing a vessel, pouring your custom candle and designing a label takes about 30-45 minutes.
A retail section will feature small, Black-owned businesses like Noir Luxe Candle Bar.
Walk-ins are welcome and are available on a first-come first-served basis. Reservations for groups of more than 4 are highly encouraged.
See a Live Musical at The 5th Avenue Theatre
Head on to the The 5th Avenue Theatre in Downtown Seattle for live musical theatre this year.
For the 2021/2022 season the theatre will present Jersey Boys, Afterwords, And So That Happened, The Prom, and Come From Away.
See a direct from Broadway hit at The Paramount
The Paramount Theatre has an outstanding 2022-2023 season featuring multiple award-winning hits direct from Broadway in addition to some all-time, crowd-pleasing favorites.
The season includes the Grammy® and Tony® -winning Best Musical HADESTOWN, Harper Lee's TO KILL A MOCKINGBIRD, JAGGED LITTLE PILL, set to the song catalogue of Alanis Morissette, MOULIN ROUGE! THE MUSICAL, winner of 10 Tony Awards® — including Best Musical – and more.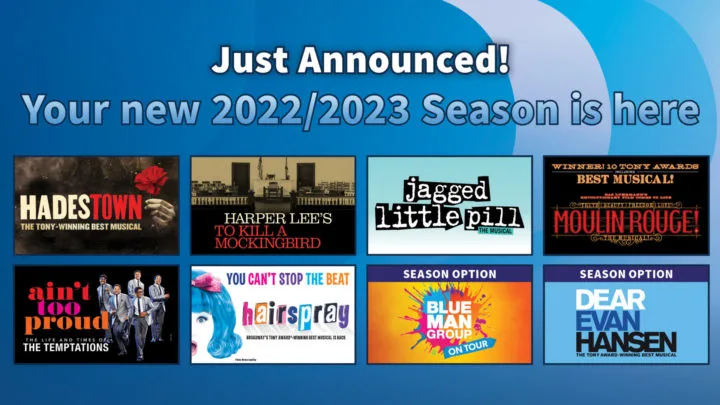 Visit an Iconic Seattle Music Venue
Visit Seamonster Lounge, in Wallingford, which is known for being Seattle's home for live funk, soul and jazz music.
Belltown Yacht Club has officially reopened after undergoing a remodel including updates to the sound system, floors, lighting and entrance.
Seattle Festivals 2022
Capitol Hill Block Party 2022
Following a two-year hiatus, Capitol Hill Block Party 2022 returns to Seattle's streets this summer (July 22-24) for its 24th year of music and arts, with performances by Charlie XCX, Jai Wolf, Diplo, and more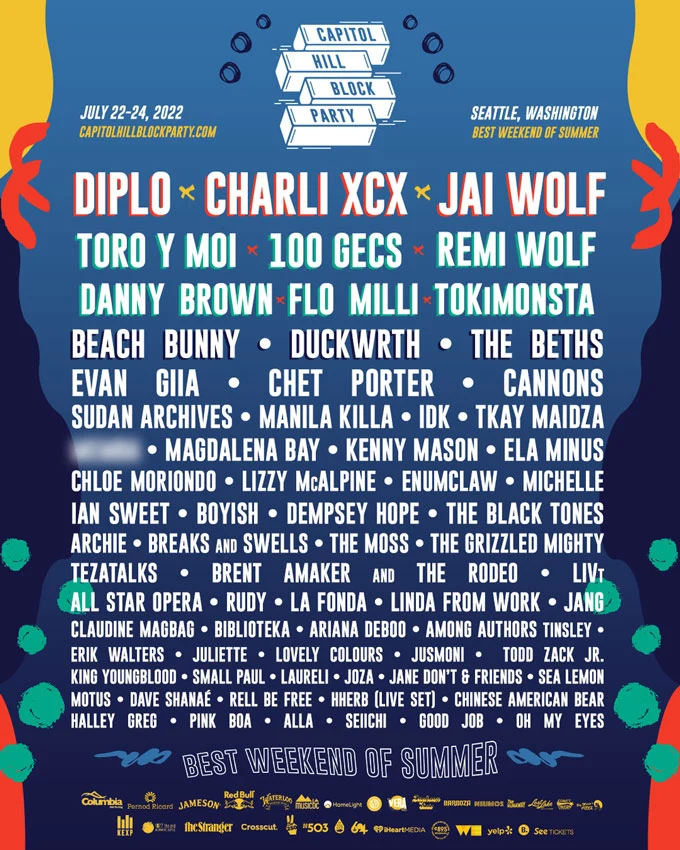 This year's event will continue to promote and provide a platform for Northwest acts such as The Black Tones, Enumclaw, and JusMoni, in addition to national and international musicians.
Three-day general admission and VIP passes are on sale.
CHBP will also host free community events and activities throughout the neighborhood – more to come as the festival approaches.
Where to Stay in Seattle / New Hotel Developments
Lotte Seattle
Lotte Hotel Seattle, one of the city's premier new luxury hotels which opened its doors during the pandemic, is ready for guests.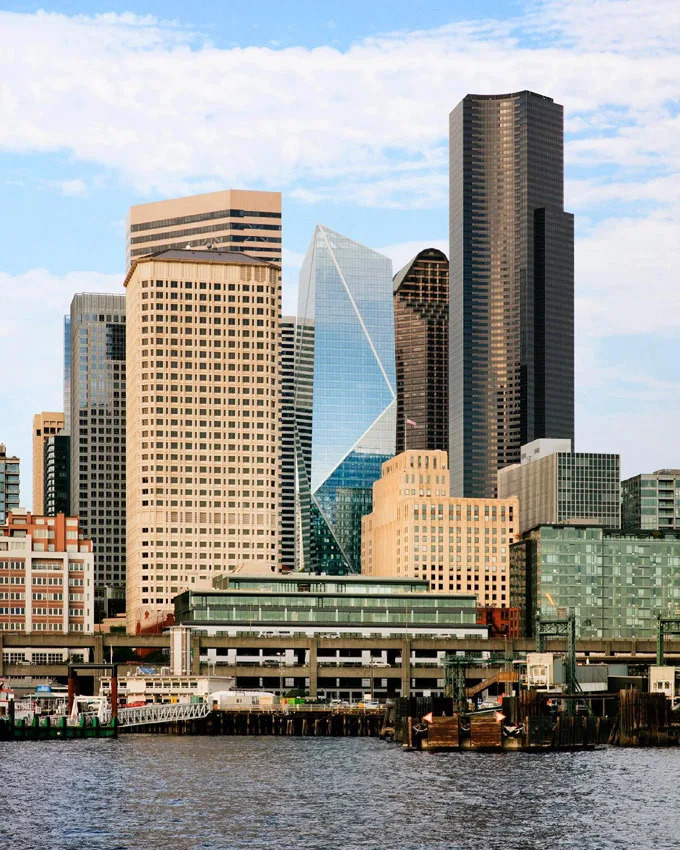 The Lotte Hotel Seattle is the brand's second property in the contiguous United States and the first to be fully managed in the signature Lotte Brand style, bringing an incredible level of international luxury to the city with a decidedly Korean aesthetic.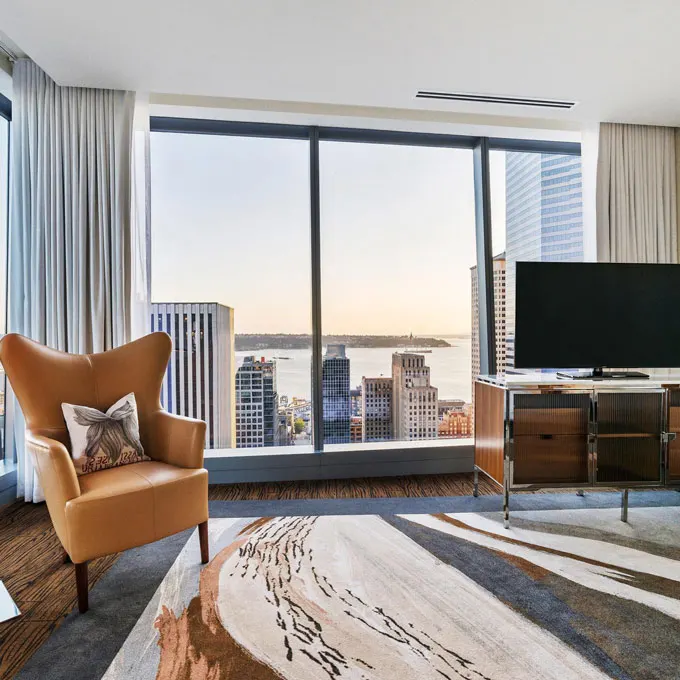 The new hotel is located on the first 16 floors of Seattle's F5 Tower and features The Sanctuary, a restored 1907 First United Methodist Church that serves as an event space.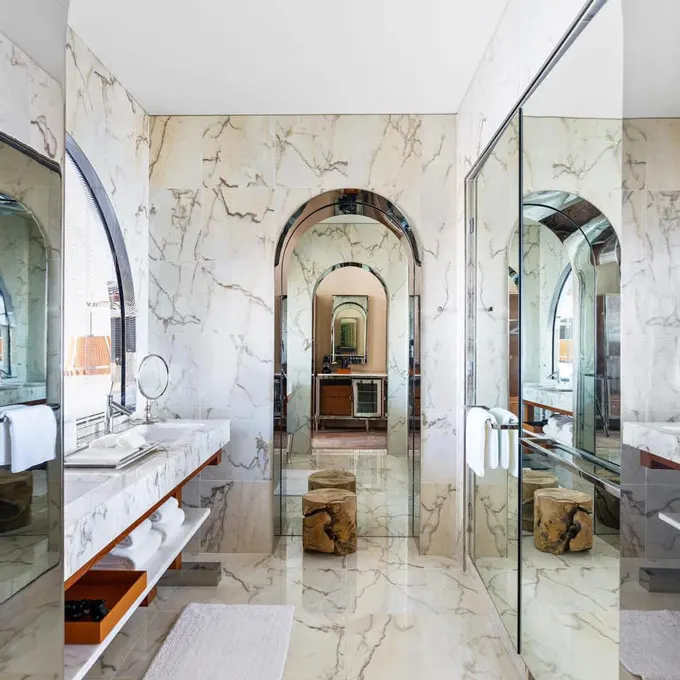 The hotel features a stunning 16th-floor lobby, as well as the Charlotte Restaurant and Bar.
Level Hotels & Furnished Suites Seattle
In early Spring 2022, Level Hotels & Furnished Suites will open their first Seattle site.
Level Seattle – South Lake Union will offer a whole new way to stay and experience the finest of the city, with nightly and extended stays available.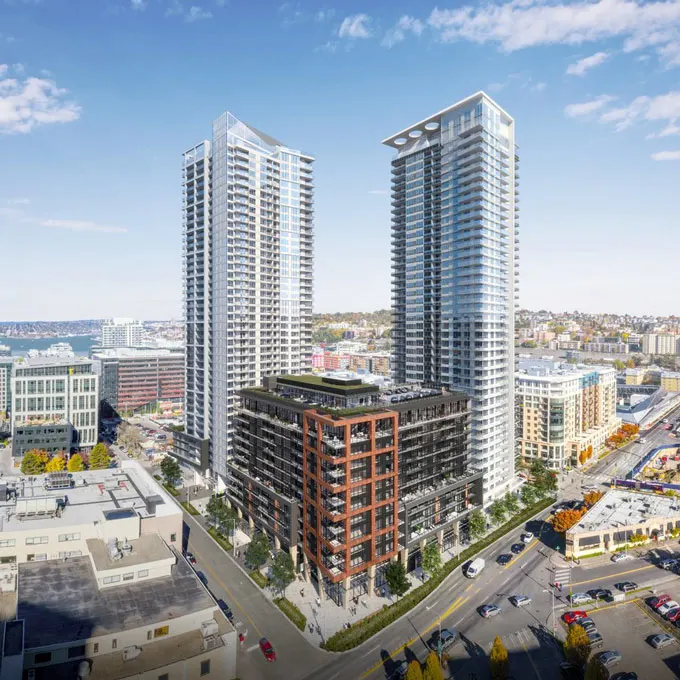 The property includes a mix of one, two, and three-bedroom luxury suites with full kitchens with gas stoves, accessible in-suite laundry, and lounge-worthy living spaces, promising an unsurpassed hospitality experience in the heart of the South Lake Union neighbourhood.
Visitors will appreciate the convenience of 24-hour guest services, while over 70,000 square feet of impressive lifestyle amenities – including three pools, an indoor basketball court and climbing wall, karaoke and games rooms, co-working spaces, and indoor-outdoor entertaining areas with a full Chef's kitchen – provide the ideal balance of stay, work, and play.
The property's sky residences and penthouses will provide expansive floorplans, carefully designed finishings, and breathtaking views of the Seattle cityscape for individuals seeking an elevated experience.
Wineries & Breweries
Map My WA Wine
The Washington State Wine Commission (WSWC) has unveiled a new website for the state's wine business, as well as the unique "Map My WA Wine" smartphone app.
You can search hundreds of Washington wineries, tasting rooms, and vineyards using the interactive mobile app, which is now accessible on all iOS and Android smartphones.
People will be able to build and share itineraries, see local events, and search for wineries that are pet friendly, have live music, provide food, and much more.
Cloudburst Brewing Named "The Brewery and Brewer of the Year"
Cloudburst Brewing has been named "The Brewery and Brewer of the Year" by the Great American Beer Festival in Denver, one of the country's most prestigious beer awards.
Cloudburst Brewing is a tiny brewery with just seven full-time workers that won in the small brewery category (1,001 – 2,000 barrels yearly), with the majority of its beers sold inside the city boundaries at its tasting facilities north of Pike Place Market and in Ballard.
Steve Luke, the proprietor of Cloudburst Brewing, was selected a James Beard semifinalist for "Outstanding Wine, Beer, or Spirits Producer" in 2020.