On March 16, spring arrives at H Tasting Lounge, blanketing the patio and its crystalline domes in otherworldly, jewel-toned splendour. H Tasting Lounge The Secret Garden, its annual in-season patio transformation, is perfectly timed to greet the arrival of spring.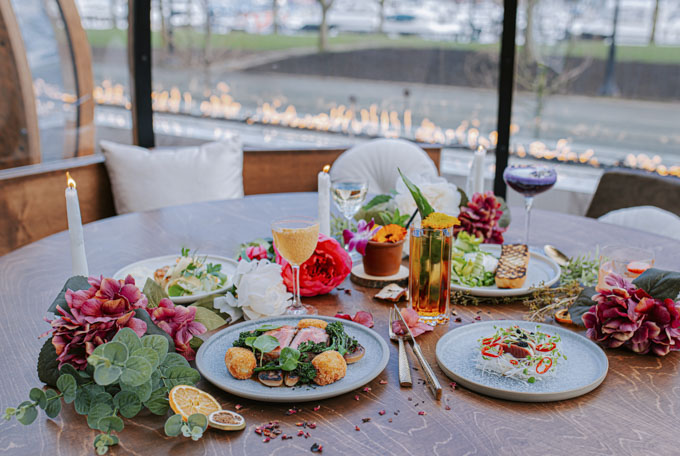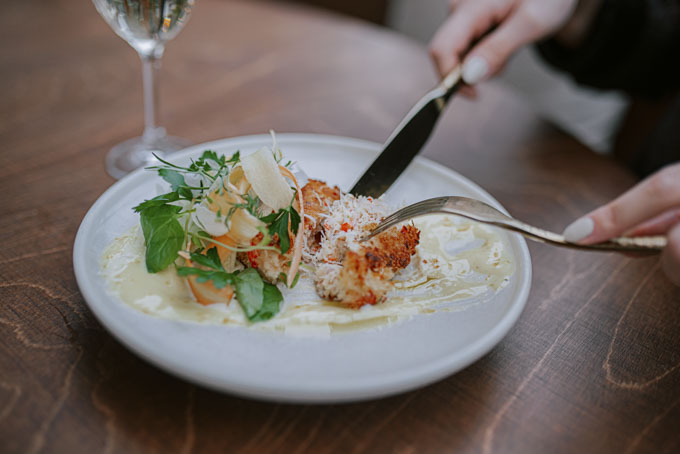 Enter the enchanted garden, past an Instagrammable verdant wall showcasing dark, lush greenery, and out into the open, where five translucent domes shimmer in the sunlight, artfully appointed with multicoloured blossoms and wild ivy.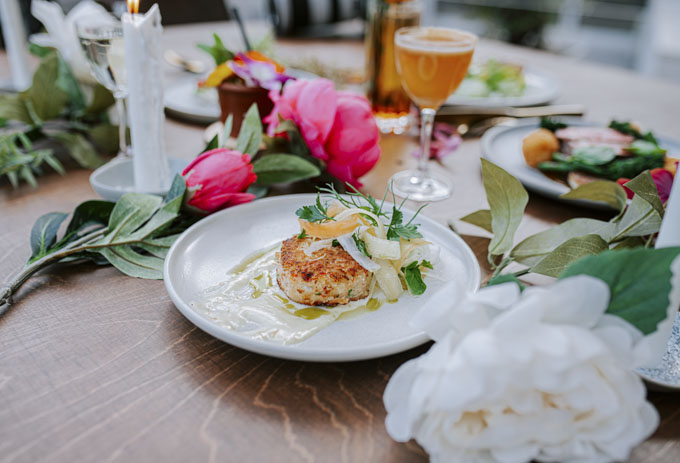 With breathtaking views of the city, harbour, and North Shore Mountains, this limited-time al fresco experience is not to be missed.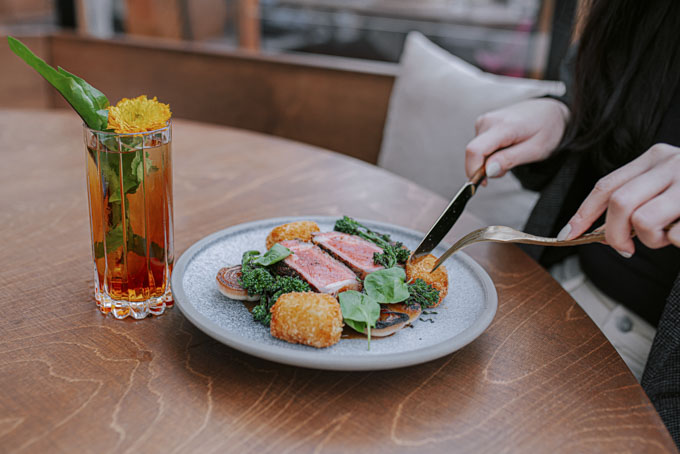 No springtime celebration would be complete without new menu items and beverages to liven things up.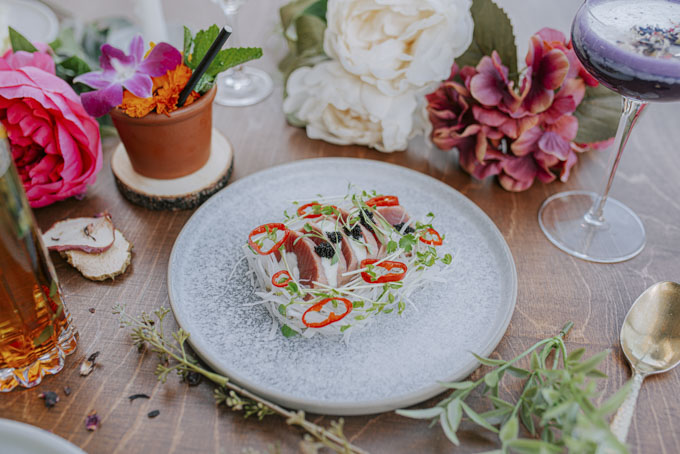 Seasonal new additions prepared by Executive Chef Steve Rutherford and Restaurant Chef Homer Baisa include Seared Jumbo Scallop Linguine with pesto cream sauce, baby spinach, and Grana Padano; Cioppino with mussels, clams, prawns, ling cod, and snow crab; and Beef Striploin with charred broccolini and roasted garlic and chive croquettes, among others.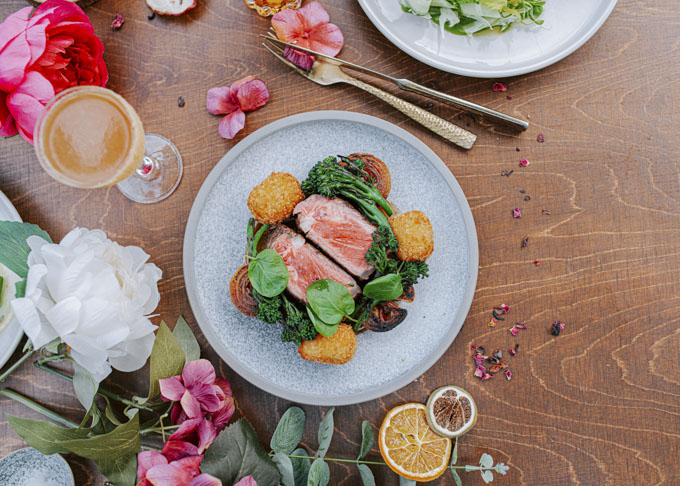 Embellish your table with a rainbow of drinks in vibrant hues and earthy tones, such as The Blip, a violet Ube-based cocktail adorned with dried rose petals and an intricate wafer butterfly resting delicately on dreamy coconut-lavender foam.
Furthermore, Feelin' Dandy, a dandelion root-infused aperitivo, and Cantarnos, a playful garden-themed concoction served in a flower pot, are new spring cocktails.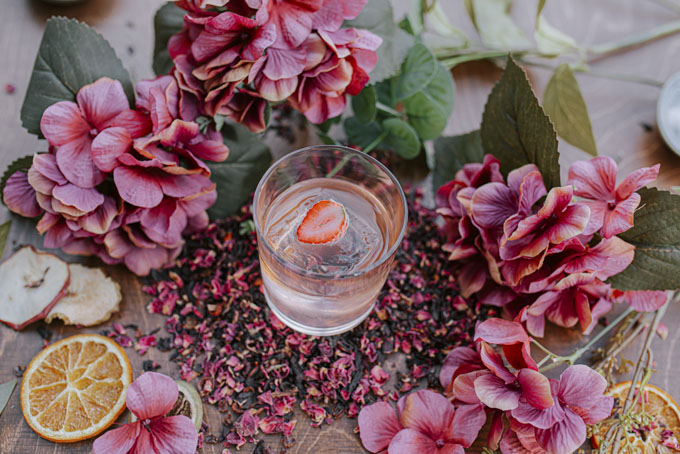 Guests who reserve a Secret Garden time slot between 12pm and 3pm on Saturday or Sunday may order Afternoon Tea and enjoy a refined high tea from the splendour of the floral-lined domes.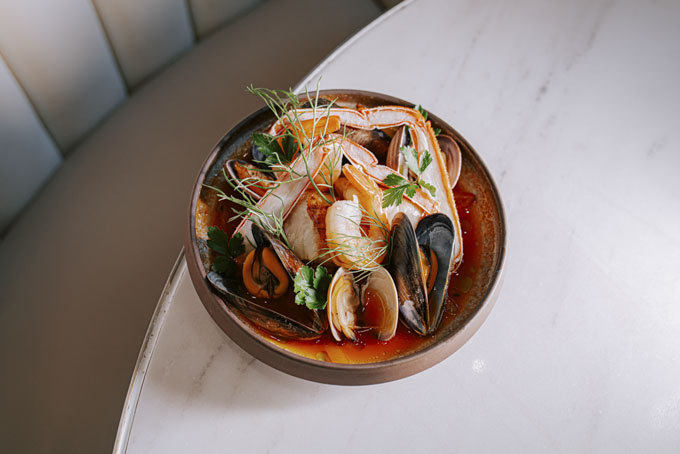 The Secret Garden will be open daily from March 16 to May 8. Reservations will open Friday, February 25 at 3 p.m. at exploretock.com/htastinglounge. Reservations are subject to a minimum spend requirement based on the meal period and a 2.5-hour time limit. The minimum purchase amount varies between $150 and $500.