If you're planning to travel in 2022, Las Vegas should be at the top of your list. Sin City is full of new and exciting places to see and experience. Here is a roundup of Top Things to Do in Las Vegas 2022 for your Las Vegas travel inspiration.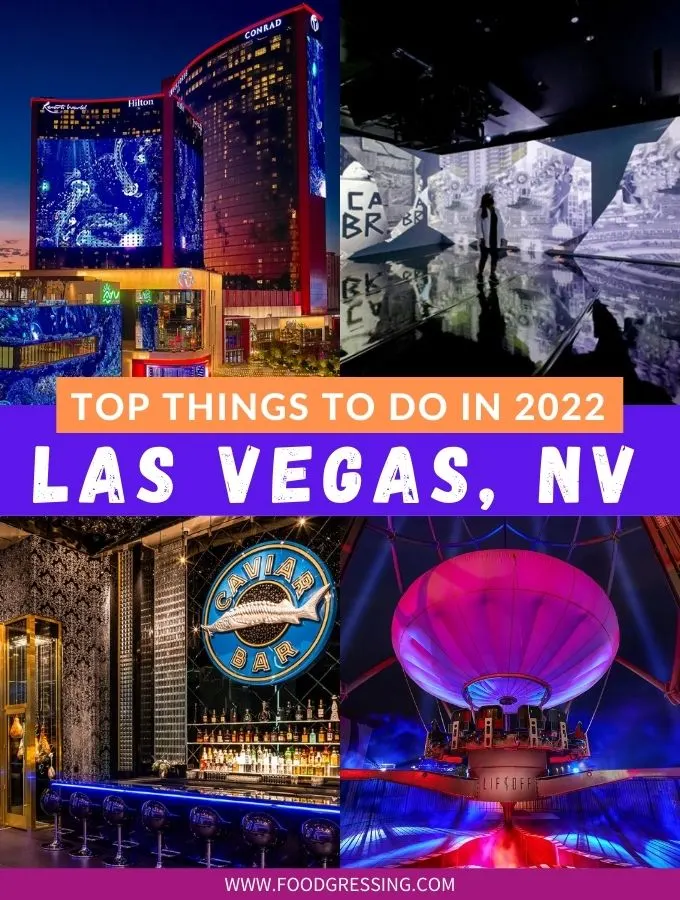 This guide on Top Things to Do in Las Vegas 2022 highlights new hotels, top Las Vegas shows, new attractions, new restaurants, new spas for relaxation and rejuvenation, and new thrill-seeking activities.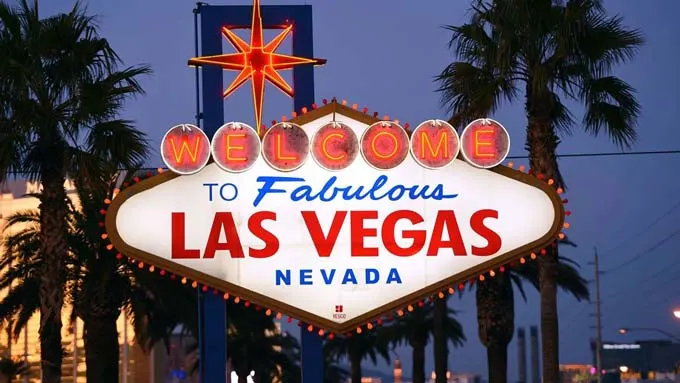 Concerts & Shows: Who Will be Performing
Katy Perry
Katy Perry's headline Las Vegas residency, "Katy Perry: PLAY", debuted at the brand-new Resorts World. The show dates are between March 2 – March 19 and May 27 – August 13, 2022.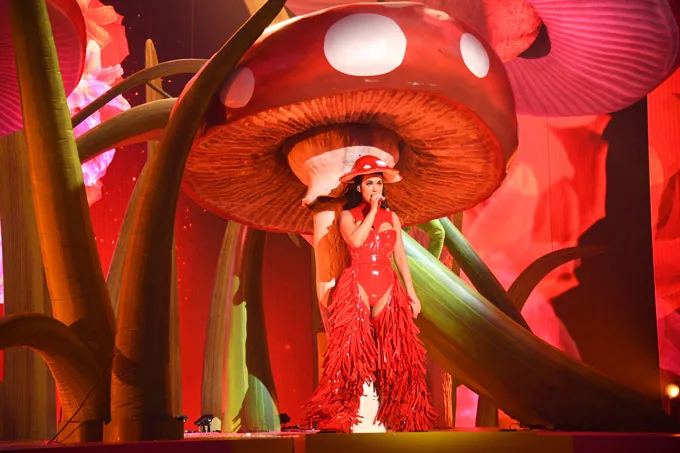 The recently built 5,000-seat theatre at Resorts World Las Vegas is a cutting-edge, multi-level facility. The compact theatre has unprecedented comfort, unimpeded sightlines, and an unrivalled spatial audio experience. The farthest seat is barely 150 feet from the stage!
Lady Gaga
Lady Gaga will return to Dolby Live at Park MGM in Las Vegas this spring. Scheduled shows are April 14, 16, 17, 21, 23, 24, 28, 30 and May 1.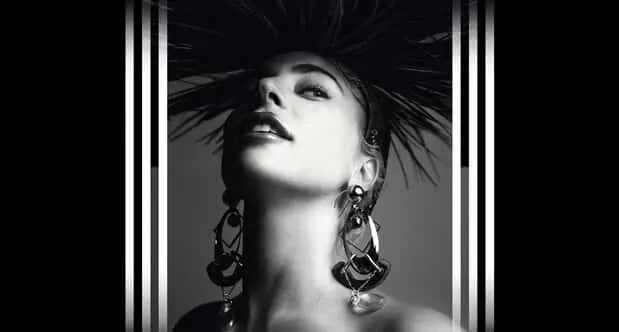 Lady Gaga will perform her critically acclaimed LADY GAGA JAZZ & PIANO show over nine dates beginning Thursday, April 14.
The shows celebrate her love of the Great American Songbook, in addition to her GRAMMY Award-nominated collaborative album with Tony Bennett, Love For Sale.
RuPaul's Drag Race Live!
New Queens have joined RuPaul's Drag Race Live! at Flamingo Las Vegas.
Eureka O'Hara, Jaida Essence Hall, Plastique Tiara and Trinity K Bonet have joined a rotating cast that also includes current cast members Asia O'Hara, Derrick Barry, Kameron Michaels, Naomi Smalls and Vanessa "Vanjie" Mateo, who have performed in the show since it opened in January 2020.
With a rotating cast throughout the year, viewers are assured a unique experience each night, complete with a fantastic performance including six of your favourite RuPaul's Drag Race performers.
John Legend
John Legend will kick off his Las Vegas residency, "Love In Las Vegas," on Friday, April 22, 2022, at the Zappos Theater at Planet Hollywood Resort & Casino.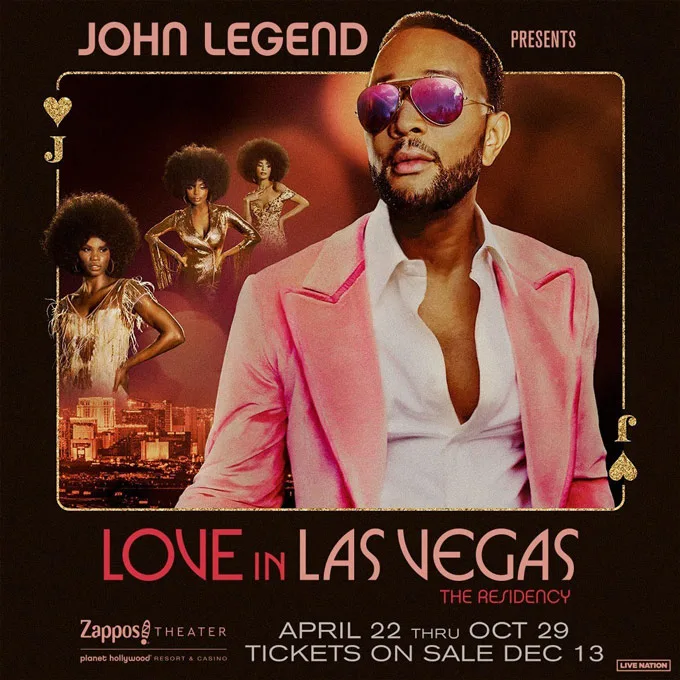 This show is a soulful musical experience will include Legend's biggest songs, soaring vocals and silky-smooth piano playing skills.
Legend's full band will deliver a vivid, colourful performance which was repeated on Legend's GRAMMY Award-winning seventh studio album, Bigger Love, and accompanying 2021 headlining tour, which resulted in several sold-out gigs and glowing reviews in the press.
Shania Twain
The final 16 dates for Shania Twain's "Let's Go!" residency at Zappos Theatre at Planet Hollywood Resort and Casino will be held June 3 – 18 and Aug 26 – Sept. 10, 2022.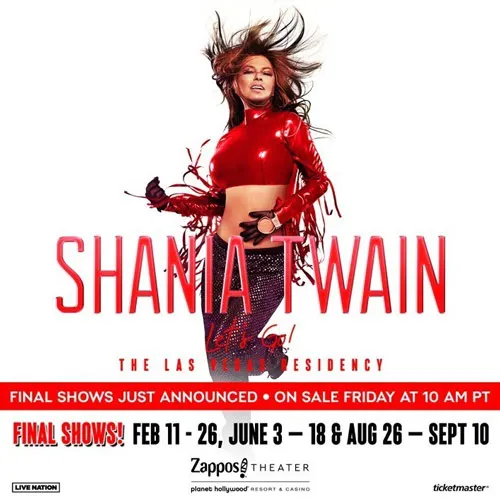 Michael Bublé
Beginning April 27, 2022, Michael Bublé will headline a limited, six-show engagement at Resorts World Las Vegas, the Strip's newest integrated resort.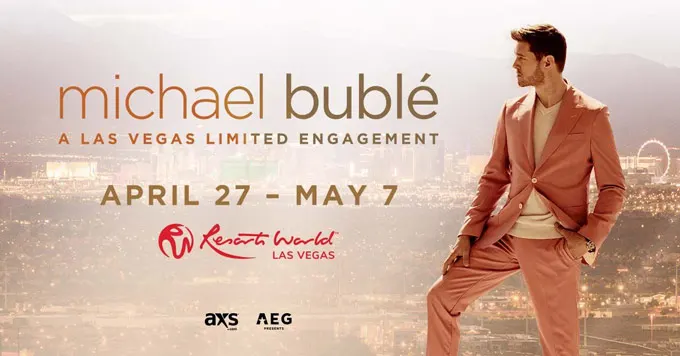 The intimate setting of the new 5,000-capacity, state-of-the-art Resorts World Theatre will provide Michael Bublé fans with a once-in-a-lifetime chance to see the outstanding performer up close and personal.
The stunning production will showcase Michael Bublé's timeless classics, complemented by a full orchestra and unrivalled audio and visual technology, for an extraordinary night with Michael Bublé that will take place only in Vegas.
John Fogerty
Rock legend John Fogerty is returning to the intimate Encore Theater with an extended residency at Wynn Las Vegas in 2022 following his wildly successful run of shows at the venue this year. Performances are set for February 23, 25, 26 and March 2, 4, 5.
Wayne Newton
The legendary Wayne Newton will be performing "Wayne: Up Close and Personal" at the Flamingo Las Vegas with shows in February, March, April, May, and June.
"Wayne: Up Close and Personal" puts the performer in an intimate environment where he will engage with the audience, sing some of his favourite songs, and share personal career highlights through songs, film clips, stories, and audience Q&A.
Kane Brown
On Friday, March 4, country artist Kane Brown will perform at the Laughlin Event Center, bringing his pop and R&B-flavored country tunes to Laughlin's top outdoor musical venue.
Brown, an American Music Award winner, is noted for singles such as "What Ifs," "Heaven," and the album "Kane Brown," which all charted.
The Doobie Brothers
Four-time GRAMMY® Award winners and Rock & Roll Hall of Fame inductees The Doobie Brothers will headline an eight-show exclusive Las Vegas limited engagement at Zappos Theater at Planet Hollywood Resort & Casino starting Friday, May 13, 2022 and will close out the run on May 28, 2022.
MJ Live
MJ LIVE, the award-winning Michael Jackson tribute show, is now at the Tropicana Las Vegas.
The show recreates some of Michael Jackson's most memorable performances.
From legendary dance routines like the moonwalk to classic anthems like "Bad," "Billie Jean," "Thriller," and "Beat It," the show pays tribute to all the Gloved One's classics.
Sing along during the special Jackson 5 section inspired by Soul Train, which includes hits such as "I'll Be There," "I Want You Back," and "ABC."
Dazzling lighting and effects, along with MJ LIVE dancers and a live band, combine to create this a real spectacle worthy of the King of Pop.
Comedy Magician Farrell Dillon
Farrell Dillon has a new residency at The Magic Attic inside Bally's Las Vegas, where he performs his signature magic and comedy-in-action flair.
Five evenings a week, Dillon performs mind-blowing illusions and funny stand-up routines along with hilarious comedy and mind-blowing family-friendly magic.
Las Vegas Festivals 2022
When We Were Young Festival
When We Were Young Festival takes over the Las Vegas Festival Grounds on Oct. 22-23 and Oct. 29, 2022.
Festival attendees can expect to be transported back to the golden period of emo music.
The festival's roster will remain the same on all three occasions, with the exception of Saturday, Oct. 29, when Alex G will replace Wolf Alice and La Dispute will not be playing.
Channeling the ultimate 2000s nostalgia for the angsty hearts of emo/alternative music lovers, the festival lineup includes My Chemical Romance, Paramore, AFI, The Used, Bring Me The Horizon, Taking Back Sunday, Dashboard Confessional, Alkaline Trio, Manchester Orchestra, A Day To Remember, Pierce The Veil, I Prevail, The Story So Far, Dance Gavin Dance and more.
Arts & Culture
Afro Frequencies
Ase: Afro Frequencies, a multi-sensory digital art show created by ARTECHOUSE in cooperation with Afro-Surrealist visual artist Vince Fraser and poet Ursula Rucker, is on at the Bellagio Gallery of Fine Art.
Ase: Afro Frequencies will take guests on an immersive, interactive journey that will highlight historical, social, and cultural elements of the Black experience as seen through the artists' perspective and brought to life in a new digital interactive environment.
Ase: Afro Frequencies will be on view daily at Bellagio until April 18, 2022 10 a.m. – 6 p.m.
Tickets are $18 for adults; $16 for Nevada residents; and $15 seniors 65 and older, students, teachers and military with valid ID. Children 5 and younger are free.
The Neon Museum
The North Gallery of the Neon Museum, which houses the famous 360-degree audiovisual display Brilliant!, received a most substantial improvement to the visitor experience ever.
The freshly remodeled North Gallery has a new "Las Vegas Luminaries" mural which is the latest generation of the museum's immersive exhibit Brilliant!
The Neon Museum collaborated with local artists to create the "Las Vegas Luminaries" mural on the area's south wall as part of the revamped space, which pays honour to the diverse cultures and lesser-known artists who have had significant impact on Las Vegas cultural heritage.
The mural is open to see 24/7 as a freestanding piece of public art; no ticket to the event or museum is necessary.
Where to Stay: New Hotel Developments
Virgin Hotels Las Vegas
Virgin Hotels opened its doors in Spring 2021 and offers a one-of-a-kind integrated resort experience with 1,500 rooms and suites, a 60,000-square-foot Mohegan Sun Casino, a five-acre desert pool oasis with a multi-purpose event lawn, an exclusive portfolio of twelve food and beverage venues, and signature Virgin Hotels restaurants and bars including The Kitchen at Commons Club, The Bar at Commons Club, The Shag Room, and Funny Library Coffee.
The hotel was formerly the Hard Rock Hotel from 1995 until 2020 before being closed for renovations and rebranding as Virgin Hotels.
Resorts Las Vegas
Resorts World, the Strip's highly anticipated new resort, officially opened its doors in June 2021.
The resort features 3,500 luxurious hotel rooms and suites. Guests may pick from over 40 food and beverage choices, including fine dining and fast service restaurants, as well as unique and exclusive concepts such as Kusa Nori, Genting Palace, Sun's Out Buns Out, Famous Foods Street Eats, Wally's Wine & Spirits, and Craig's Vegan.
Two floors of boutiques and experiential offers range from luxury to lifestyle brands such as Fred Segal, Judith Leiber, Hervé Léger, and Pepper.
Additionally, the resort has a sprawling 5.5-acre pool complex with five distinct pool experiences, including the Strip's first infinity-edge pool.
Nobu Hotel Caesars Palace
Following a multimillion-dollar renovation, Nobu Hotel Caesars Palace, the upscale boutique hotel inside the famed Las Vegas casino, has debuted 182 remodeled guest rooms and suites.
With design influence from kintsugi, the Japanese tradition of restoring broken ceramics with gold epoxy, the world's first Nobu Hotel now has a more contemporary, home vibe.
The reimagined new guest rooms and suites include a bespoke couch in a dozen various patch-worked upholsteries, from painterly-style designs to muted textured motifs; additional lights and a quartzite coffee table with a gold base and a broken kintsugi effect; new bespoke carpet with aubergine colours and abstract and painterly-style flowers.
Where to Eat & Drink / Restaurants & Bars
Caviar Bar
At Resorts World Las Vegas, Michelin-starred Chef Shaun Hergatt's Caviar Bar just opened its doors to the public.
Caviar Bar features opulent decor and intimate setting with a refreshing menu of fresh seafood creations that include seasonal ingredients, as well as foreign caviar options.
Caviar options include unique world-class choices of Kaluga, Golden Ostera, and Classic Sevruga, served with house-made blinis, crème fraiche, and chives.
Guests may order a tin of caviar or mix it in with other dishes, which includes house-cured meats, premium cheeses, fresh seafood dishes, and more.
Bar Zazu
Bar Zazu opened at the end of 2021 in Resorts World Las Vegas and offers a full-service dining experience featuring traditional Spanish and European-style tapas with a lively social dining vibe at the forefront, and state-of-the-art lighting and sound system throughout.
The Noodle Den
Chef Guoming "Sam" Xin's latest restaurant concept, The Noodle Den, debuted at SAHARA Las Vegas opened at the end of 2021.
Chef Sam's famed hand-pulled noodles and dumplings, traditional Northern Chinese meals, and a demonstration kitchen are among the latest additions to the property's all-new Strip-facing restaurant row.
Top dishes to try include the Beef Brisket Hand Pulled Noodle Soup, Kung Pao Chicken Stir-Fry with Cat Ear Noodle, Farmhouse Style Pork with Knife Sliced Noodle, and Tomato & Eggs with Knife Sliced Noodle.
Peking Duck, Baked Sea Bass with Unagi Sauce, Spicy Cashew Prawns, Wagyu Mapo Tofu, and Sweet and Sour Port Spare Ribs are among the chef's specialties.
Eight Lounge
Eight Lounge, a sexy, sophisticated cigar bar and cocktail lounge, is now open inside the new Resorts World Las Vegas.
Eight is a 7,000-square-foot lounge with private rooms and a magnificent outdoor patio that celebrates luxury tobaccos and drinks.
Eight takes its name from the Chinese auspicious number, and expands into eight compartments, including a custom-built humidor with 48 individual lockers, each with an unique gold nameplate.
While the ultra-luxe bar and lounge are worth visiting on their own, the humidor and its selection of cigars from across the globe are the real draw.
The humidor is separated into eight areas that showcase some of the world's greatest tobacco blends and is designed to maintain a year-round temperature of 70 degrees Fahrenheit and a humidity level of 70% for ideal cigar keeping.
The Boss Café
Buddy Valastro, star of TLC's famous series Cake Boss, will debut The Boss Café at The LINQ Hotel + Experience this year.
The Boss Café will join the Buddy V's Ristorante, Carlo's Bakery, and PizzaCake families, offering casual, to-go eating inspired by the savoury and sweet sides of the renowned New Jersey chef and restaurateur.
The Boss Café is inspired by the local delis and markets that Valastro and his family grew up with in New Jersey and New York.
It offers a selection of freshly baked breads, Italian sandwiches, hand-crafted pizzas, a house-made fresh mozzarella bar, and a variety of desserts and pastries.
Since the beginning of her career, Martha Stewart has been encouraging people all over the globe to entertain.
The Bedford by Martha Stewart
Since the beginning of her career, Martha Stewart has been motivating people all over the globe to entertain.
She'll open her own restaurant this spring, bringing her renowned Martha Stewart lifestyle brand to life.
The Bedford by Martha Stewart, a completely immersive restaurant concept inspired by Martha's iconic rural estate in Bedford, NY, will debut in Spring 2022 at Paris Las Vegas.
Martha and her culinary staff are creating delectable seasonal dinner, weekend brunch, and holiday meals that are high in quality and inventive.
Best Restaurants in Las Vegas
Check out my list of best restaurants in Las Vegas to check off your foodie bucket list.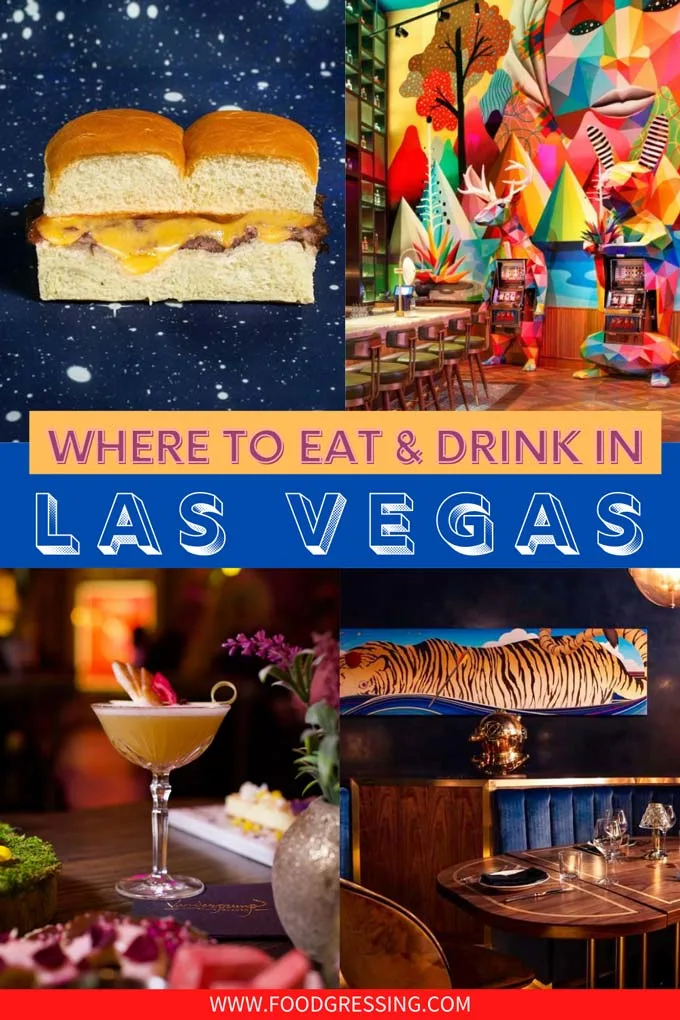 Night Clubs & Night Life
deadmau5 at Zouk Nightclub
Deadmau5 is the latest addition to the all-star roster of residents at Zouk Nightclub.
'The Cube,' a new incarnation of deadmau5's signature structure for Las Vegas, will be presented exclusively at Zouk Nightclub.
Fans can see deadmau5 in a bespoke cube in a state-of-the-art nightclub with added new graphics, increased production, and music, based on his cubev3 major touring production — the most complicated live presentation he has ever given.
AZILO Ultra Lounge
AZILO Ultra Lounge at SAHARA Las Vegas recently opened and has become Las Vegas' most sensual and vivacious lounge with music, entertainment, and a vibrant personality.
Open Friday and Saturday nights, AZILO Ultra Lounge guests may partake in well-balanced and sumptuous libations and immersive cocktail experiences and be entertained in a warm and private setting.
Each Saturday evening, a live DJ performance from The Frenchies, a one-of-a-kind collaboration between DJ Flowfly and Chris Garcia, will keep the party going, while DJ Marloun Dasoul will deliver a high-energy Top 40 DJ set accompanied by an electric violin.
Each month on a Saturday evening, AZILO Ultra Lounge will morph into VIBRA, a new concept of seductive and groovy dance music with a popular and catchy urban music influence.
Drop Bar
Green Valley Ranch welcomes back the iconic Drop Bar located in the middle of the casino floor.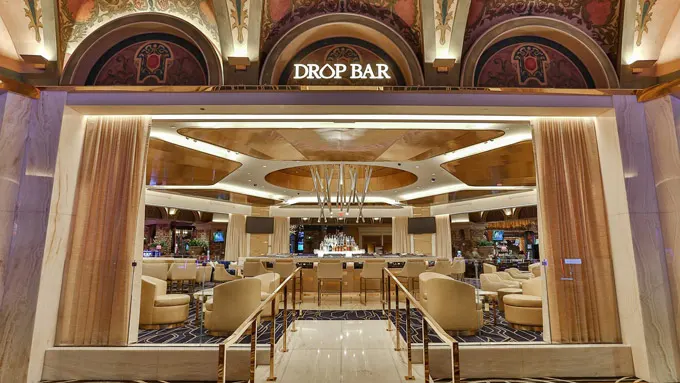 Drop Bar has a dramatic urban chic revamp, panoramic views of the resort, live DJs, bar top gambling, and handcrafted drinks.
It is an ideal spot for residents and friends to relax and enjoy late-night hand-crafted cocktails and premium spirits.
Free Things to Do
GLOW
As the newest and most technologically sophisticated integrated resort on the Las Vegas Strip, Resorts World Las Vegas is presenting GLOW, a one-of-a-kind visual content and multimedia experience that will bring the property's technologically advanced design to life.
Resorts World Las Vegas' distinctive LED surfaces, including the 100,000-square-foot West Tower display and the iconic 50-ft diameter display, will feature ten unique show capsules and five interstitials.
These were designed and produced by Moment Factory, an acclaimed creative international studio that specializes in multimedia entertainment and experiences and Digital Kitchen, whose Emmy Award-winning storytelling and design captivates audiences.
GLOW is known for its eye-catching optical illusions and innovative use of depth, providing audiences with electrifying productions that capture the spirit of the city.
GLOW runs every hour on the hour from midday to 1 a.m. every day of the week.
Things to Do in Las Vegas for Couples
Romantic Restaurants in Las Vegas
Check out my roundup of most romantic restaurants in Las Vegas for your next date night.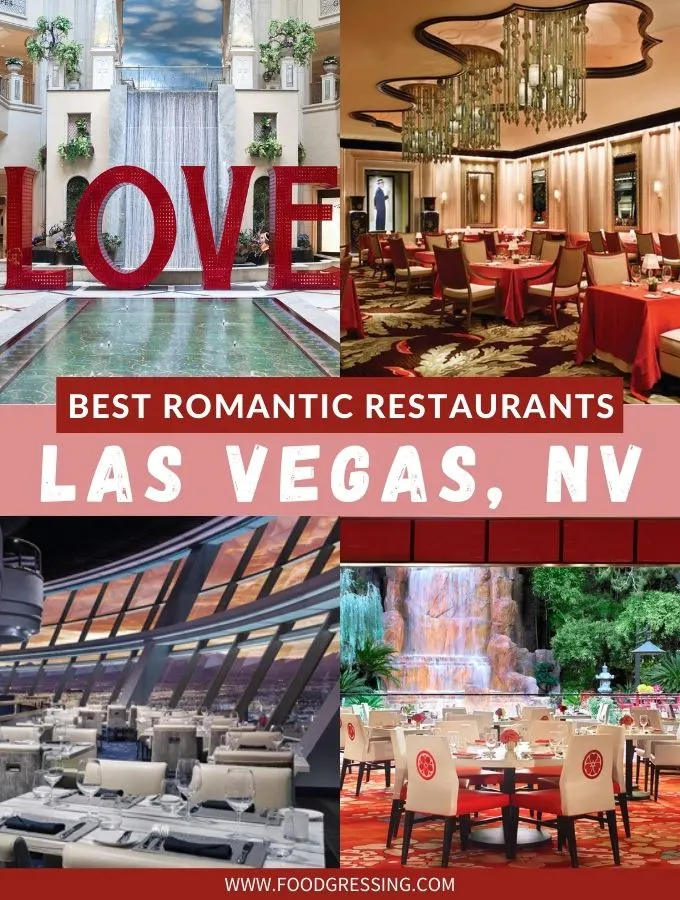 Gondola Ride
Nothing spells love quite like a journey down the Grand Canal in an authentic gondola while being serenaded by a gondolier at The Venetian Resort Las Vegas. Enjoy sweet Italian love melodies as you float past bridges and balconies, across restaurants, and beneath the azure sky of the Grand Canal Shoppes.
Wedding Inspiration
In 2021, more than 75,000 couples got married in Las Vegas, and in order to better serve the renowned, now-trademarked brand, the Wedding Capital of the World, County Clerk Lynn Marie Goya has established a new website honouring the brand and its illustrious history.
The site highlights the range of wedding couples, locations, and venues that contribute to Clark County's status as the world's top wedding destination.
Weddings.Vegas offers an easier-to-find URL for information on all services offered by the County Clerk's Office.
Thrill Seeking Las Vegas Activities
Vegas Off-Road
SPEEDVEGAS Motorsports Park – the world's most exhilarating elite driving destination – has now launched Vegas Off-Road, an extreme truck racing experience.
This tough, adrenaline-fueled route is ideal for anyone looking to go off the beaten path and into the dirt track. Vegas Off-Road is Las Vegas's only off-road course.
This mile-long track has nine difficult turns, three enormous jumps, ramps, and top-speed capabilities.
Guests may pilot specialised, custom-built high-performance Baja racing trucks equipped with a big travel suspension capable of absorbing significant bumps, dips, and jumps as they travel at high speeds and fly up to ten feet in the air on the exclusive dirt track.
Guests who like to compare their racing line to that of a professional or who do not wish to drive may nevertheless enjoy the full adrenaline rush of this exhilarating event as passengers of a professional racer.
"LIFTOFF" at AREA15
AREA15, Las Vegas' immersive art, events, and entertainment zone, has introduced "LIFTOFF," an imbibe-and-ride panoramic skyline experience.
The new attraction, which is located next to Art Island and in front of AREA15, is an open-air ride that offers breathtaking scenic views of the Las Vegas cityscape and mountains.
The experience begins at the LIFTOFF Lounge located at the base of the steel tower designed as a triple helix.
At the base of LIFTOFF is LIFTOFF Lounge, a full-service bar and open-air lounge inspired by aeronauts and aviators seeking the thrill of flight and the vantage points which can only be offered at high altitude.
Guests can choose from a selection of alcoholic and non-alcoholic drinks to enjoy aboard the ride.
Guests will then be strapped into their seat with their feet dangling in the air before ascending to the 130-foot summit with the city skyline as their background.
Hit the Pool
With a wide variety of high-energy daylife experiences and tranquil retreats, Las Vegas offers visitors abundant opportunities to soak up the sun poolside. Check out this list of Best Pools in Las Vegas.