Juno Provisions opened up at the end of 2021 at 2247 Commercial Drive.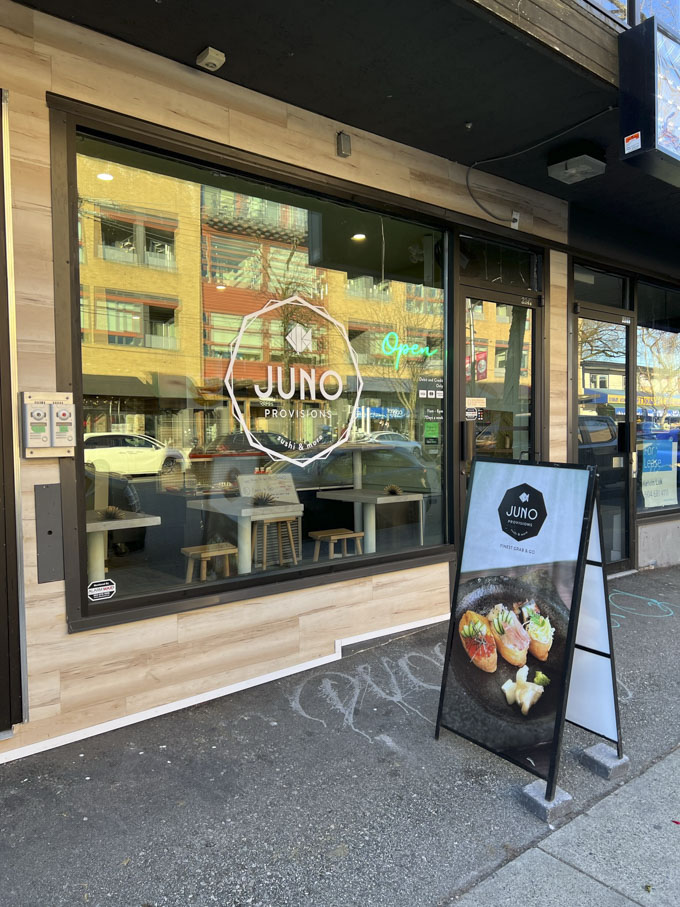 This is a new venture by Jun Okamura who formerly ran Juno Sushi Bistro & Ramenman in Downtown Vancouver.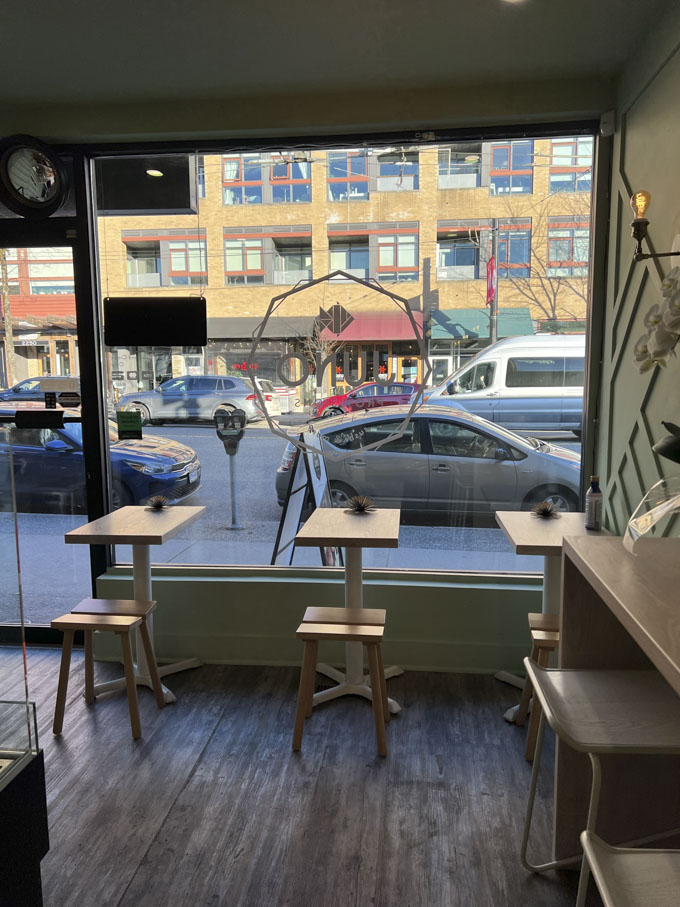 Juno Provisions on Commercial Drive is a small, grab n' go shop serving freshly packed sushi and sides. Some options include Oshi Trio, Assorted Sashimi and Assorted Inari Trio. Sides include Spinach Gomae, Seaweed Salad and more.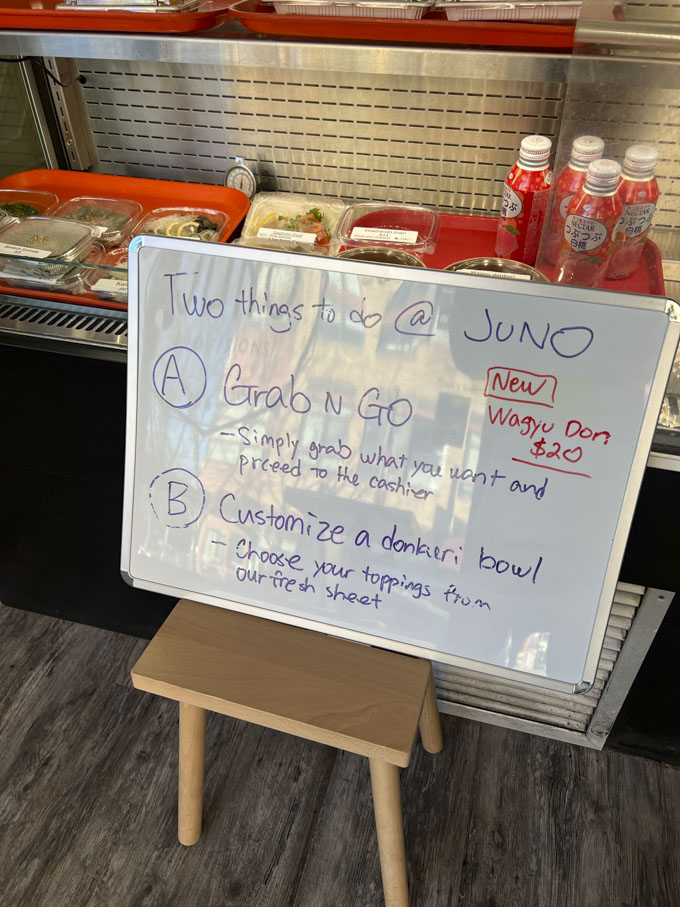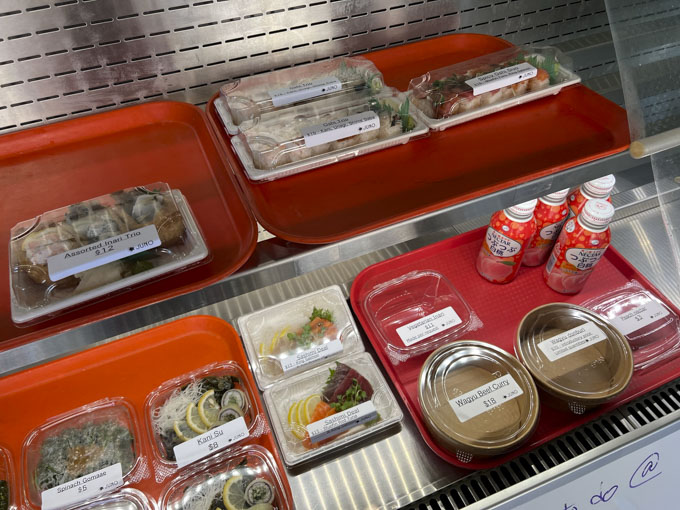 You can also build your own donburi bowl with toppings from their fresh sheet.
Topping choices include Sea Bream, Cured Mackarel, BBQ eel, Red Crab Meat, Jumbo Scallops, Uni, Tamago, Ikura, and more.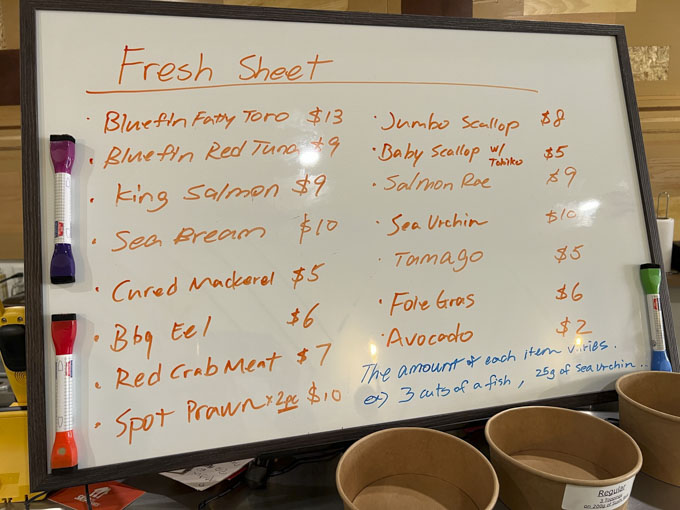 You can watch the bowls being assembled in their open kitchen.
[NOT SPONSORED] I got the "Japanese Fav" with Bluefin Toro, Ikura, and Uni as well as the Wagyu Don.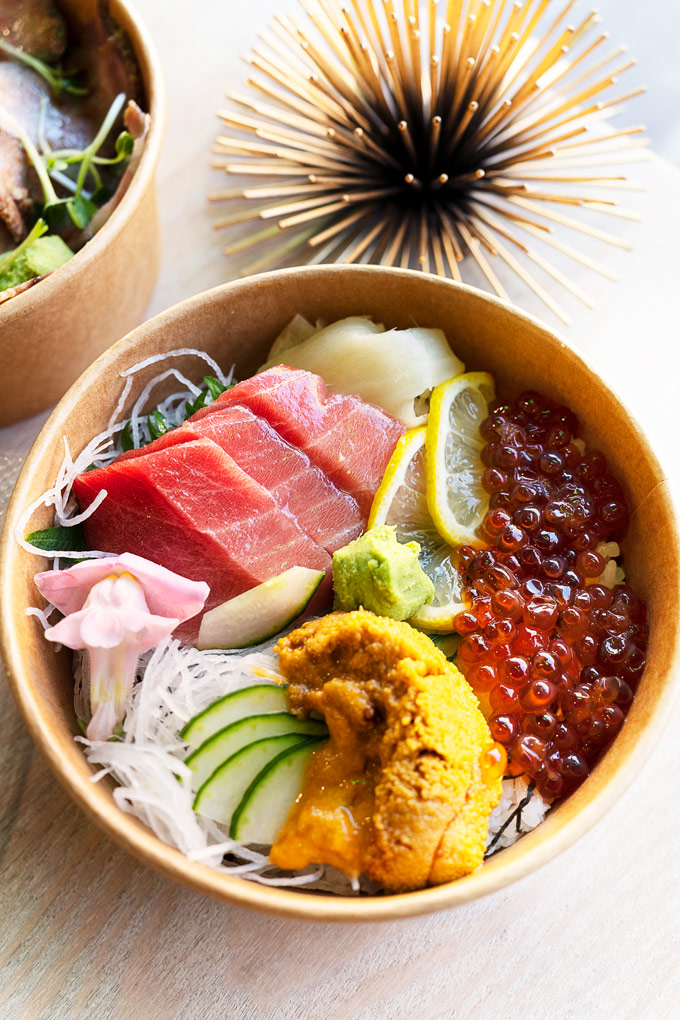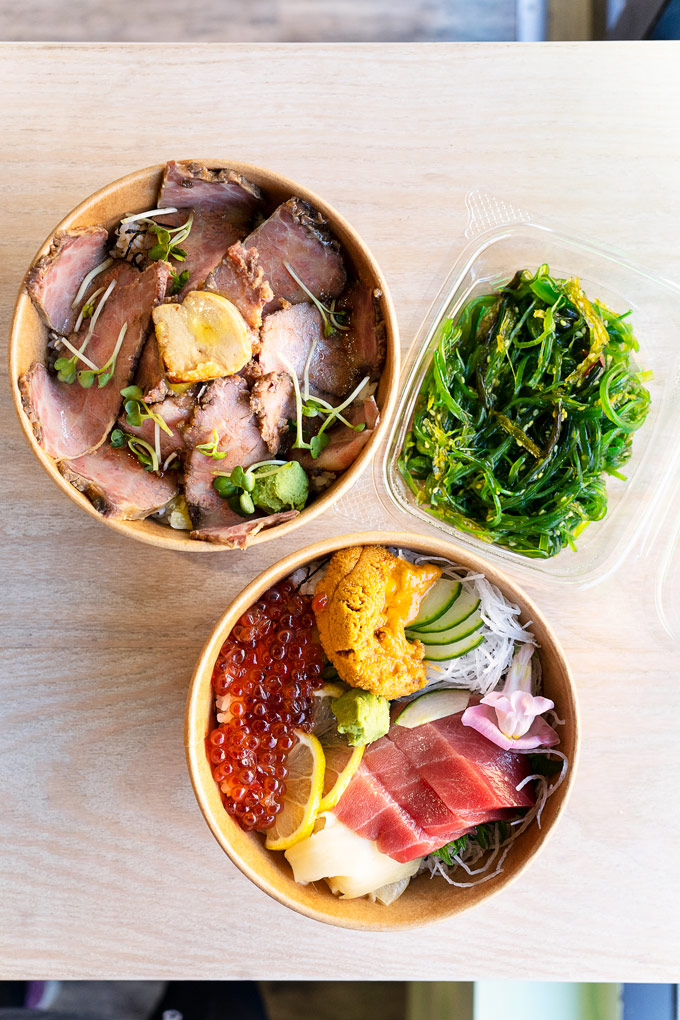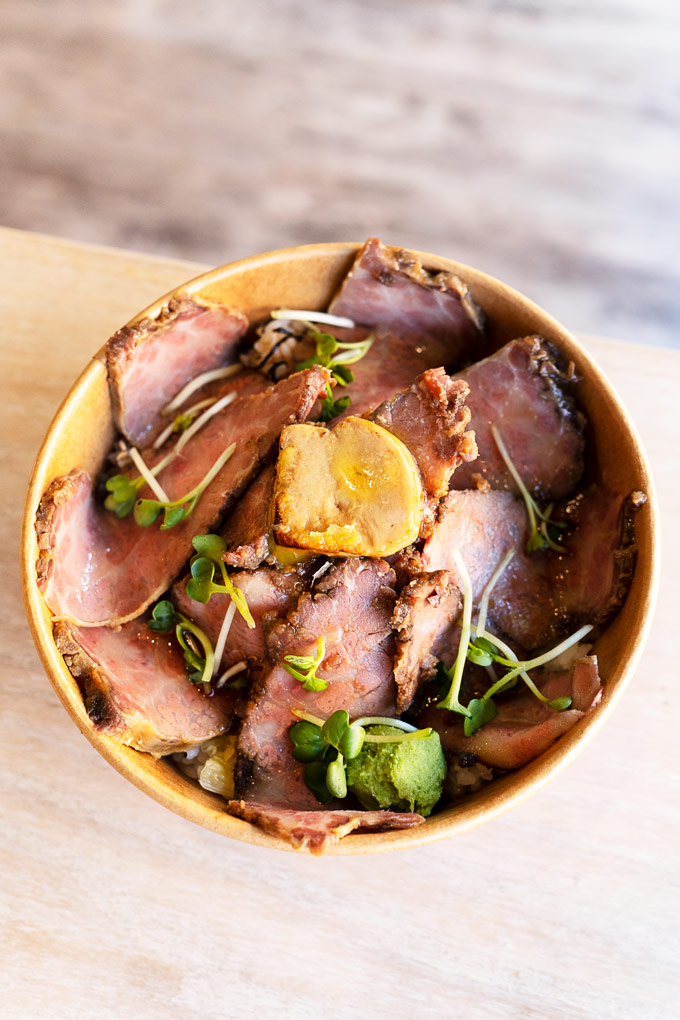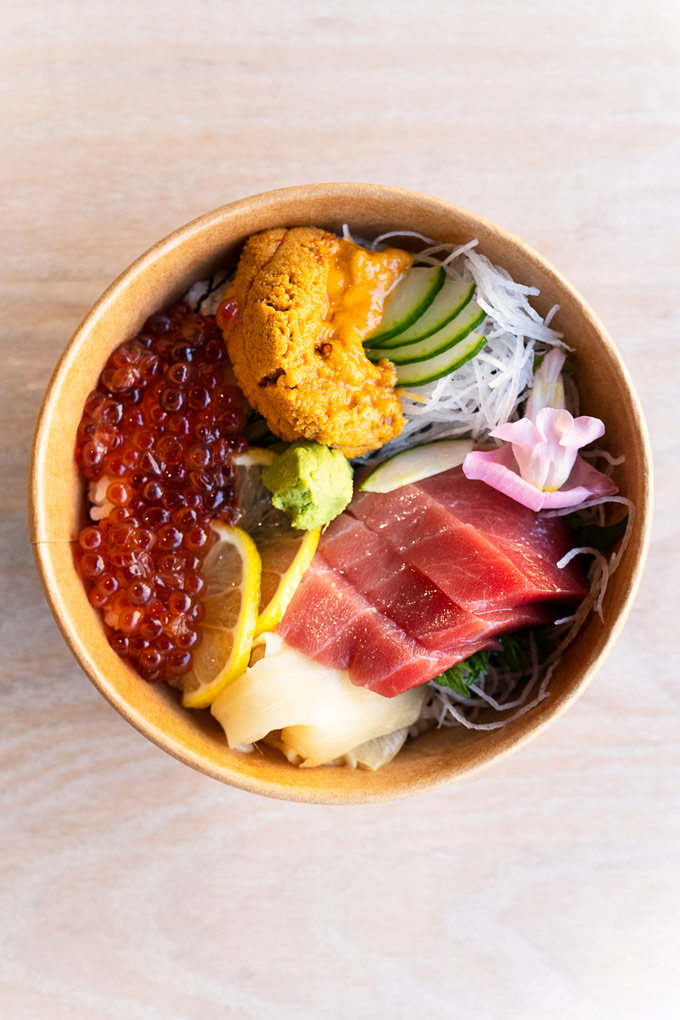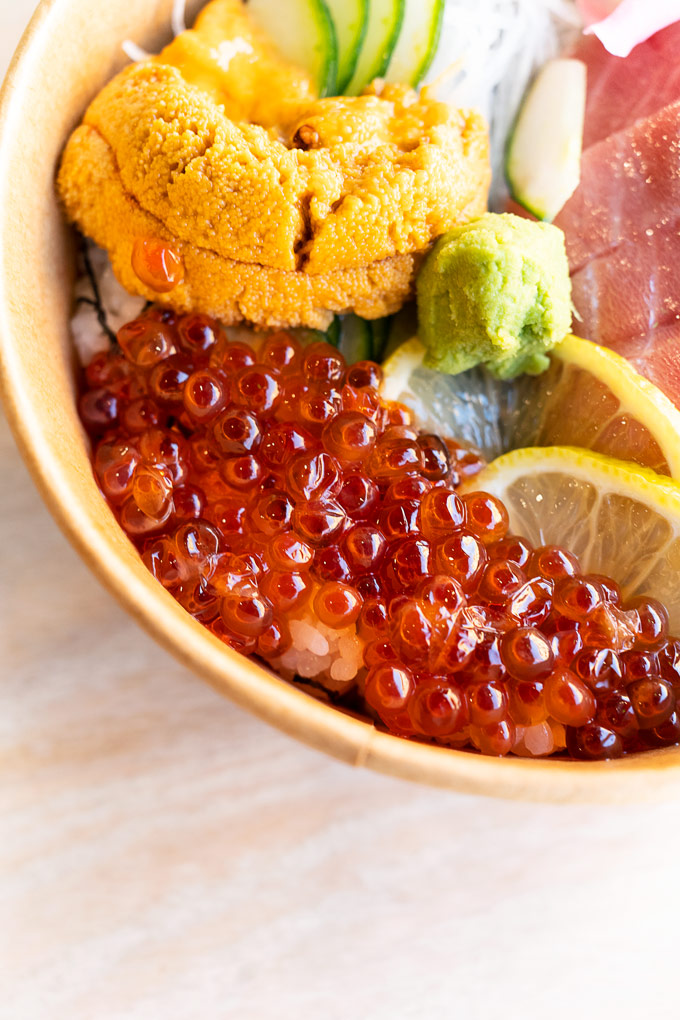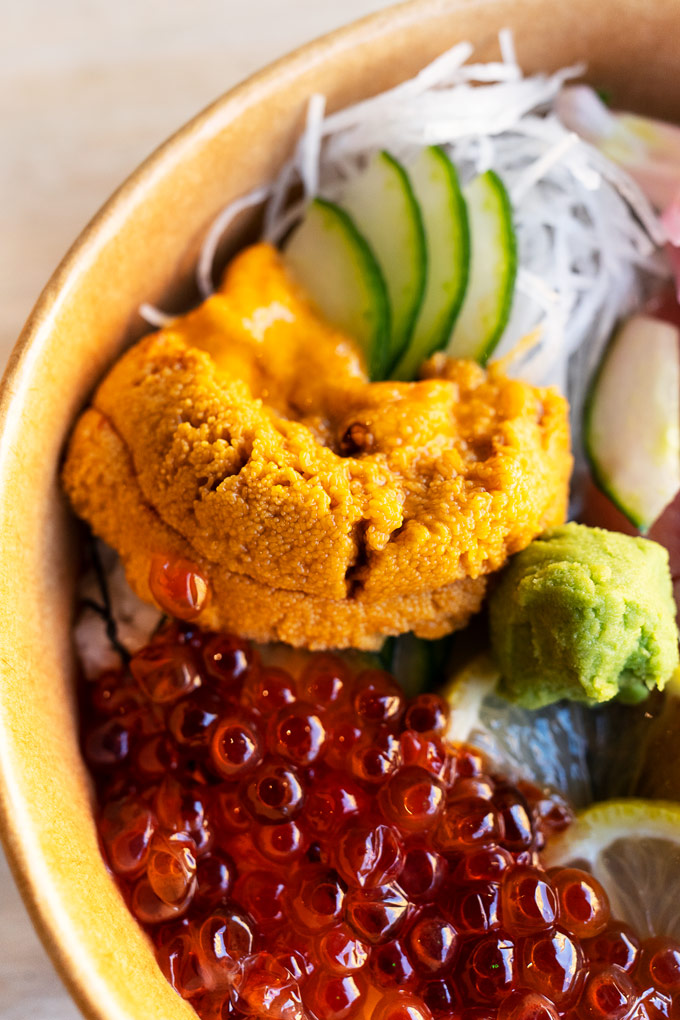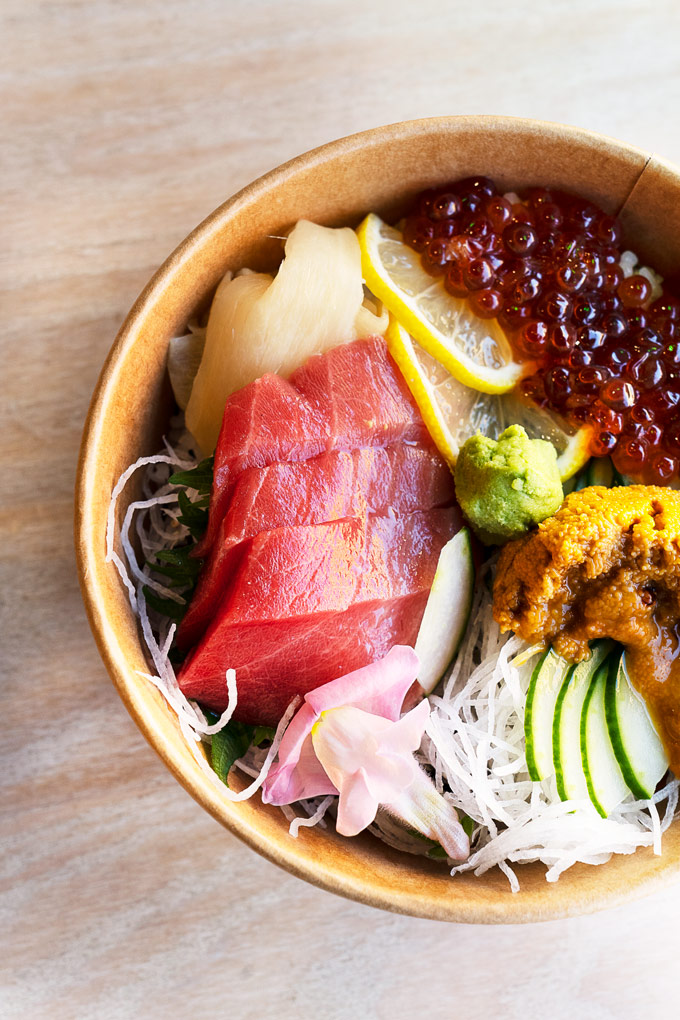 The bowls were delicious with ingredients that tasted fresh. You can opt for the food to-go or enjoy your meal at one of the few spots at the front of the shop where you can eat.