Canadians are craving heat and are dissatisfied with the present "think they're hot, but they're not" alternatives. KFC Canada has launched the KFC Kentucky Scorcher on the KFC Canada menu to take on those spicy pretenders.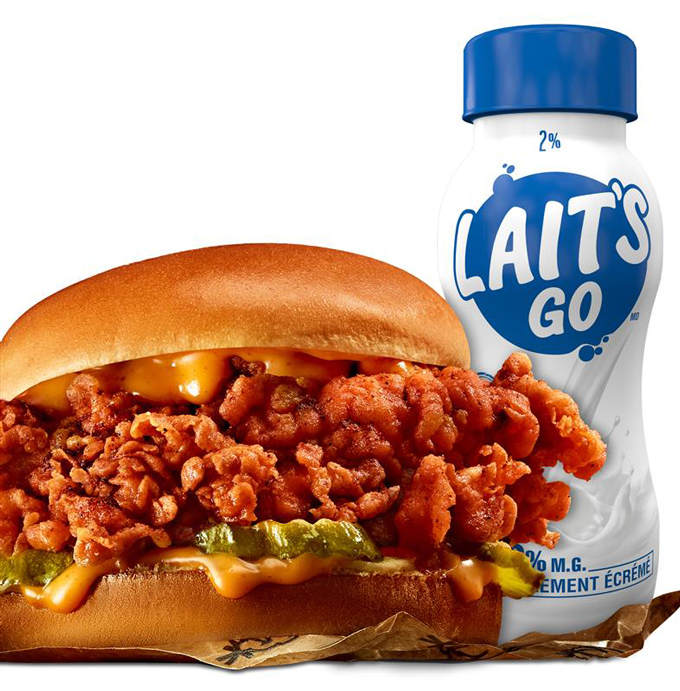 Ingredients
The KFC Kentucky Scorcher sandwich is made with thick-cut, 100% Canadian chicken breast, coated in Scorcher sauce, slathered in spicy mayo, and topped with crispy pickles, all served on a toasted bread.
While supplies last, KFC Canada is providing complimentary milk with every purchase of the sandwich to help you put out the fire.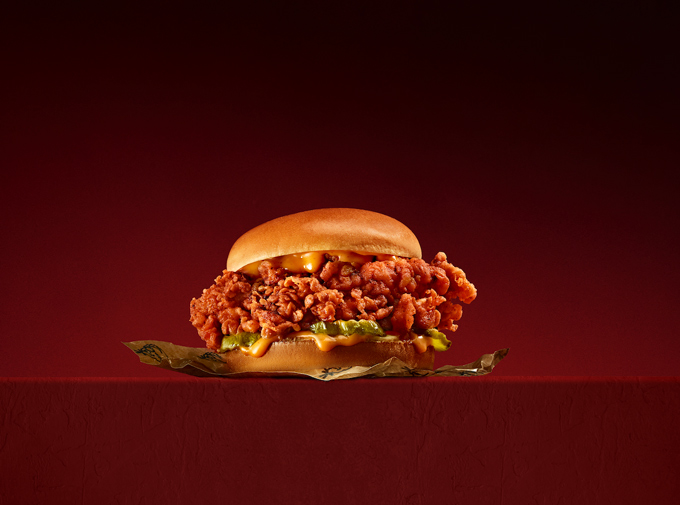 The Kentucky Scorcher sauce takes you on a sensory voyage through the fruity, earthy, and spicy flavours of the iconic Carolina Reaper
Spice enthusiasts will first taste a touch of heat from the Cayenne pepper and then experience the searing heat from the Carolina Reaper with each subsequent mouthful.
This distinctive sauce has a Scoville rating of 13,500 – more than twice that of Tabasco – thus caution is advised for finger lickers.
Price
You can buy the Kentucky Scorcher as a sandwich alone OR as part of the Ultimate Box Meal.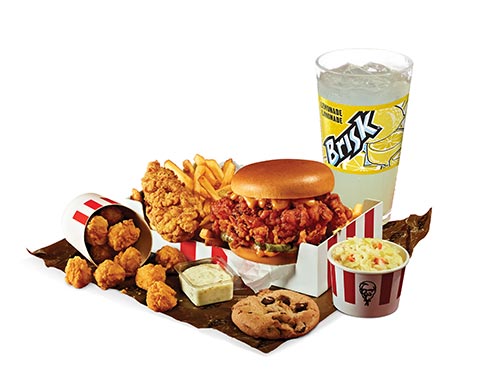 The Kentucky Scorcher Ultimate Box Meal includes:
Kentucky Scorcher sandwich
1 Original Recipe tender
individual popcorn chicken
individual fries
individual salad
regular drink
chocolate chip cookie
1 dip
1 free milk while supplies last
Sample pricing across Canada (prices vary by location):
Vancouver (1147 Davie Street): $9.29 sandwich, $14.19 Ultimate Box Meal
Calgary (751 3rd Road): $10.49 sandwich, $12.49 Ultimate Box Meal
Toronto (1221 Dundas Street): $8.99 sandwich, $13.79 Ultimate Box Meal
Montreal (3090 Rue Hochelage): $10.49 sandwich, $14.69 Ultimate Box Meal
Halifax (3090 Rue Hochelage): $7.39 sandwich, $13.99 Ultimate Box Meal
Where to Buy
The Kentucky Scorcher is now available at www.kfc.ca, through the KFC App and participating KFC locations across Canada. Be sure to get it with free milk while supplies last.