Beginning April 6, Tim Hortons will reintroduce the option for guests to bring their own reusable cups to restaurants and drive-thrus.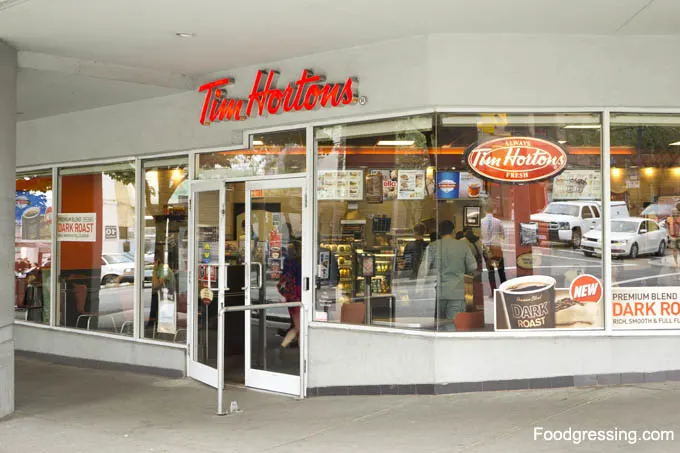 Tim Hortons cold beverages in reusable cups
Guests will also be able to order cold beverages in their own reusable cups for the first time.
The opportunity to minimise the usage of single-use cups is now even larger by providing the option of having cold beverages supplied in reusable cups.
Cold drink options include Iced Capps, Cold Brew, iced coffees and iced lattes, Quencher beverages, Lemonade and Frozen Lemonade, Creamy Chills and smoothies.
Discount for using reusuable cups
Guests at Tim's will enjoy a ten-cent discount on beverages purchased in their own clean reusable cups, which will help reduce the usage of single-use cups.
Tim Hortons reusable cups policy
Guests must bring a clean reusable cup in excellent condition to meet health and safety and product quality standards.
Team members will not clean or serve beverages in cups that are cracked or have apparent damage.
Guests purchasing through the drive-thru must have a cover for their reusable cup in order to be served securely.
Guests will be able to order ahead of time via the Tims app and notify the restaurant that they will be bringing their own cup in the future.
Team members will prepare their beverage in advance using a clean in-restaurant reusable cup, which they will then transfer to the guest's cup when they arrive.
Other facts
In 2019, Tim Hortons served approximately 15 million hot beverage orders in reusable cups, reducing their use of single-use cups.
Several Tim Hortons restaurants are also in the process of restoring in-restaurant dishware, including as cups, plates, and silverware, for guests to use.
In 2019, Tim Hortons processed approximately 52 million orders utilising in-restaurant dishware, and they look forward to bringing those choices back as soon as possible.
At participating locations, Tims reusable drinkware is available for purchase. At the end of the month, participating eateries will have a new collection of stainless steel mugs, tumblers, and straws.