Tim Hortons Hockey Barbie dolls are now available in select restaurants with 100% of Tim Hortons' net proceeds donated to support girls' hockey.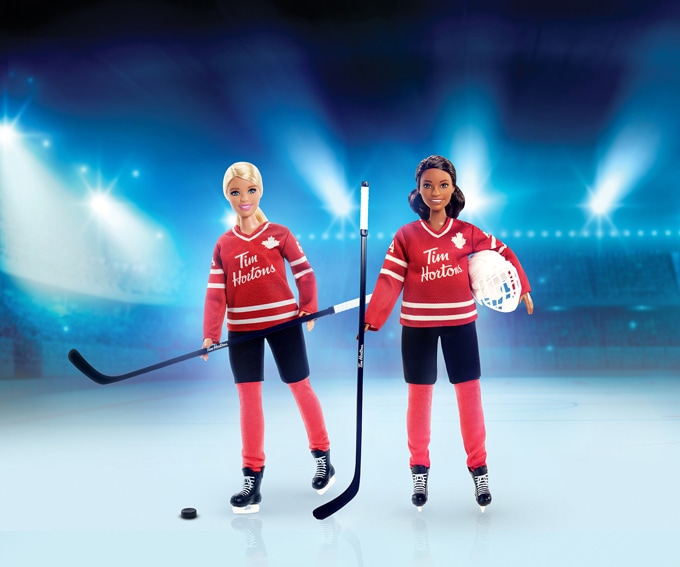 The partnership aims at showing girls that they can be anything, including a hockey player.
The collaboration recognizes two Canadian women who have broken barriers in the sport of hockey – Marie-Philip Poulin and Sarah Nurse – with one-of-a-kind Barbie dolls made in their likenesses.
Each Tim Hortons Hockey Barbie dolls comes with a Tim Hortons hockey jersey, helmet, hockey stick, a doll stand and Certificate of Authenticity.
The Tim Hortons Hockey Barbie makes a great gift for collectors and kids aged six years and up and sells for $29.99.
Poulin's game-winning goals to secure gold medals for Canada in Vancouver in 2010 and Sochi in 2014, along with her career of accomplishments, led her to be named the world's best female hockey player earlier this year in a poll of NHL hockey players.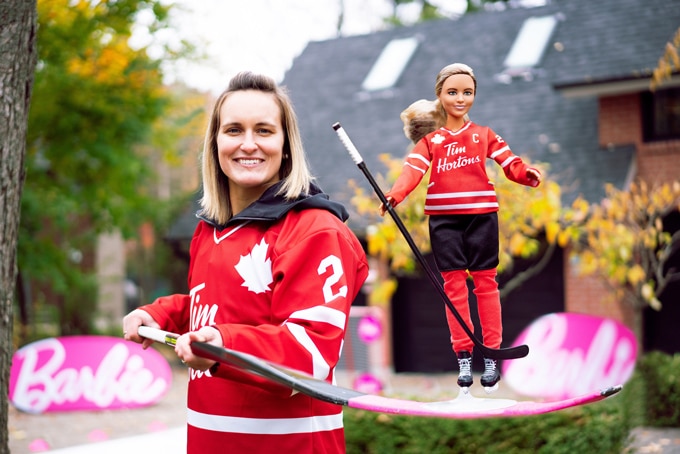 Nurse also won a silver medal with Poulin and Team Canada in PyeongChang in 2018. She is also a key contributor and ambassador of the Professional Women's Hockey Player Association (PWHPA) where she advocates to promote, advance, and support a single, viable professional women's ice hockey league in North America that showcases the greatest product of women's professional ice hockey in the world.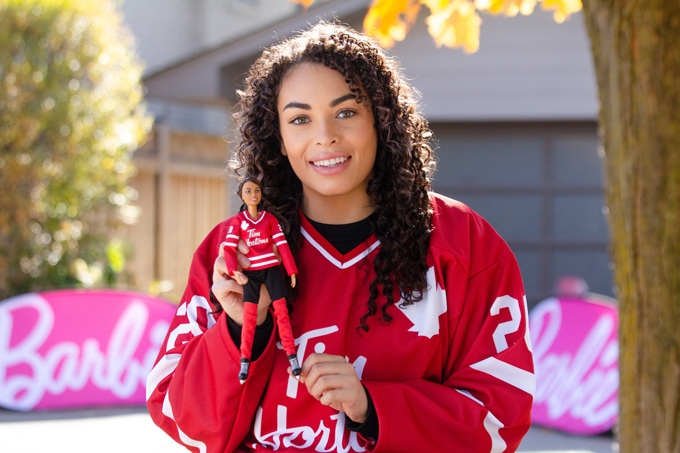 Tim Hortons Hockey Barbie donuts that feature a fondant top with an edible Hockey Barbie image, as well as Tim Hortons Hockey Barbie-branded Tim Cards will also be offered.
Tim Hortons was excited to launch this partnership based on the recognition that girls are underrepresented in youth hockey.
Through the Tim Hortons Timbits Minor Sports Program, hundreds of thousands of kids aged four to nine are provided with opportunities to play house league sports, with a philosophy not based on winning or losing, but on learning a new sport, making new friends, and just being a kid. But traditionally when it comes to Timbits Hockey, only 18 per cent of players are girls.