Starting October 28, Tim Hortons is giving away almost 8 million free hot drinks in the Hot Beverage Giveaway. Your chances to win are 1 in 9.  Here's look at how you can win a Tim Hortons free coffee or hot beverage.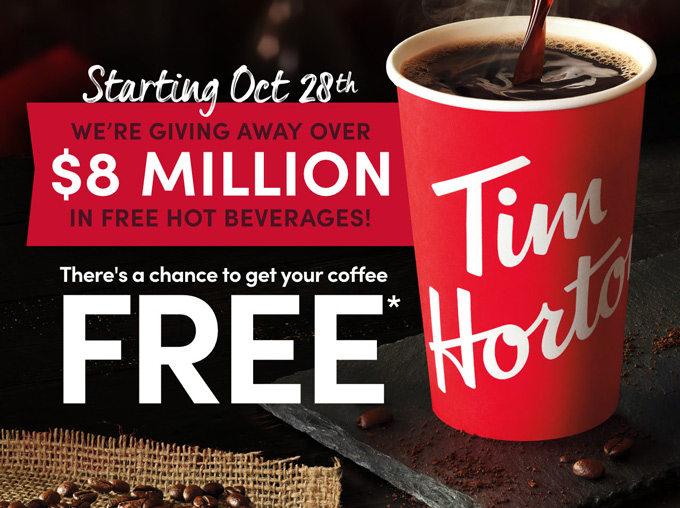 How to Win a Tim Hortons Free Coffee or Hot Beverage
When you visit a participating Tim Hortons between October 28 – November 6 and order an eligible beverage (any size Tim Hortons coffee or hot drink excluding espresso shots or Take Twelve coffees), there is a chance for that drink to be free.
You will be asked to scan your Tim Rewards card to participate or if you do not have one, the staff person will scan a printed QR code at the register to see if your transaction will be a winning transaction.
The point of sale system is programmed to randomize the prizes. If you win, your drink will be free.
NOTE: This means you need to visit a Tim Hortons location and place an order in-person. Unfortunately, hot beverages purchased via 'mobile order and pay' purchases via the Tim Hortons Mobile App do not qualify.
There is a limit of one win per order. If you have multiple hot drinks in your order, the most expensive eligible hot drink will be free. You cannot save the prize to use at a later date.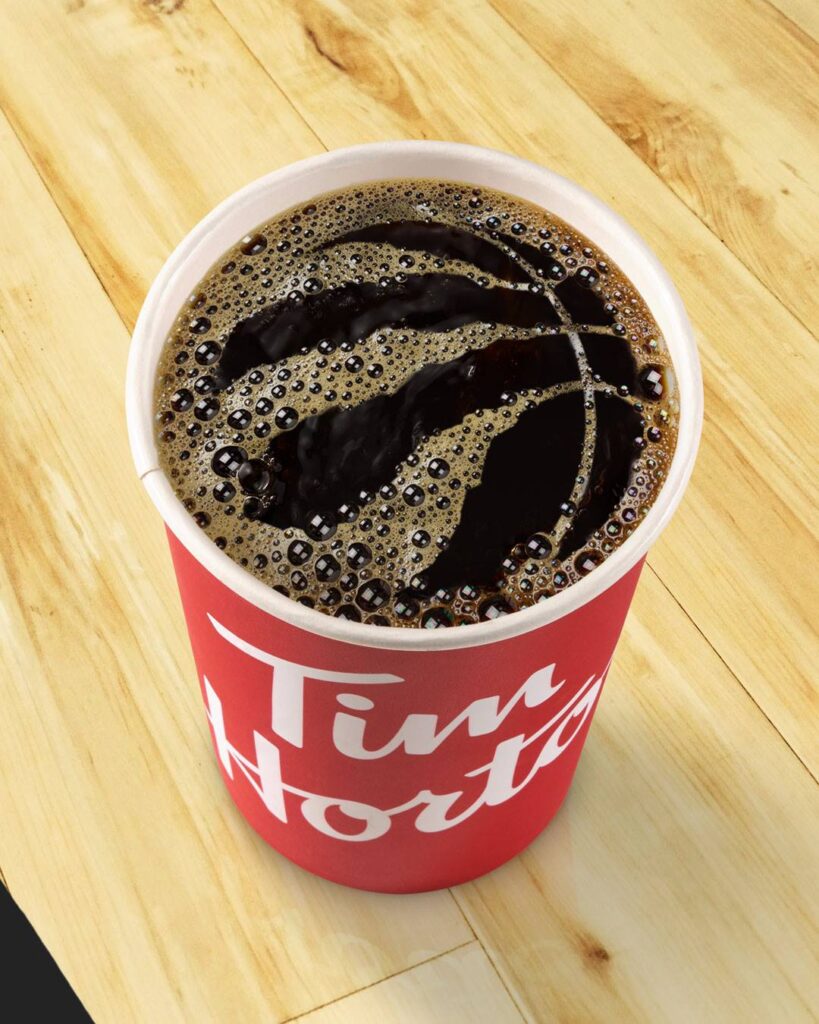 Odds of Winning
The odds of winning is 1:9.
Which are the eligible drinks?
Any small (10 oz), medium (15 oz), large (20 oz), or extra-large (24 oz) hot beverage (excluding espresso shots and Take Twelve coffee.
How many prizes are there?
The Tim Hortons Hot Beverage giveaway initially started in March 2020 but was paused due to the pandemic. The giveaway is resuming October 28, 2020.
There was a total of 7,955,907 coffee and hot beverage coupon prizes to be won at the beginning of the contest period. As of October 28, around 4,780,194 prizes remain available to be won.
Is it necessary to make a purchase to participate?
No purchases is necessary. To participate in the contest without a purchase, you can send a FREE request in writing.
See www.timhortons.ca/hot-beverage-giveaway for more details.