I recently enjoyed a nourishing vegetarian lunch at Larry's Market in the North Vancouver's Shipyard District.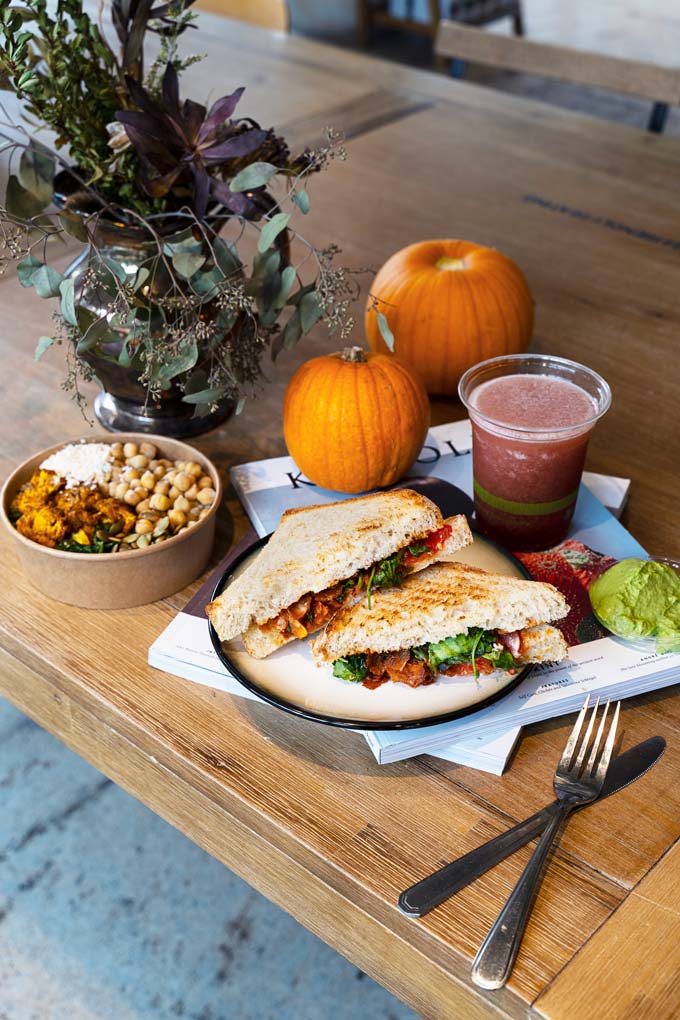 My lunch included the "BLT" featuring Famous Modern Pantry sourdough bread, vegan mayo, organic coconut bacon, organic lettuce and organic tomatoes.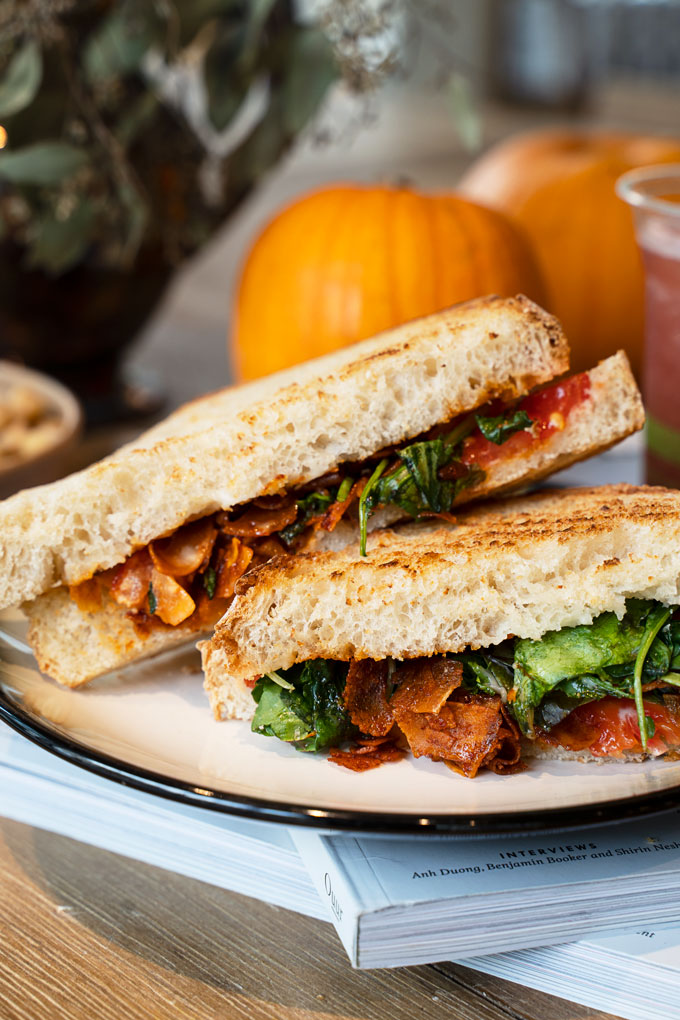 The Sunshine Power Bowl (vegan and gluten free) was loaded with
organic quinoa tossed with garlic kale, topped with turmeric cauliflower, house planted-based feta cheese, chickpeas and roasted unsalted pumpkin seeds.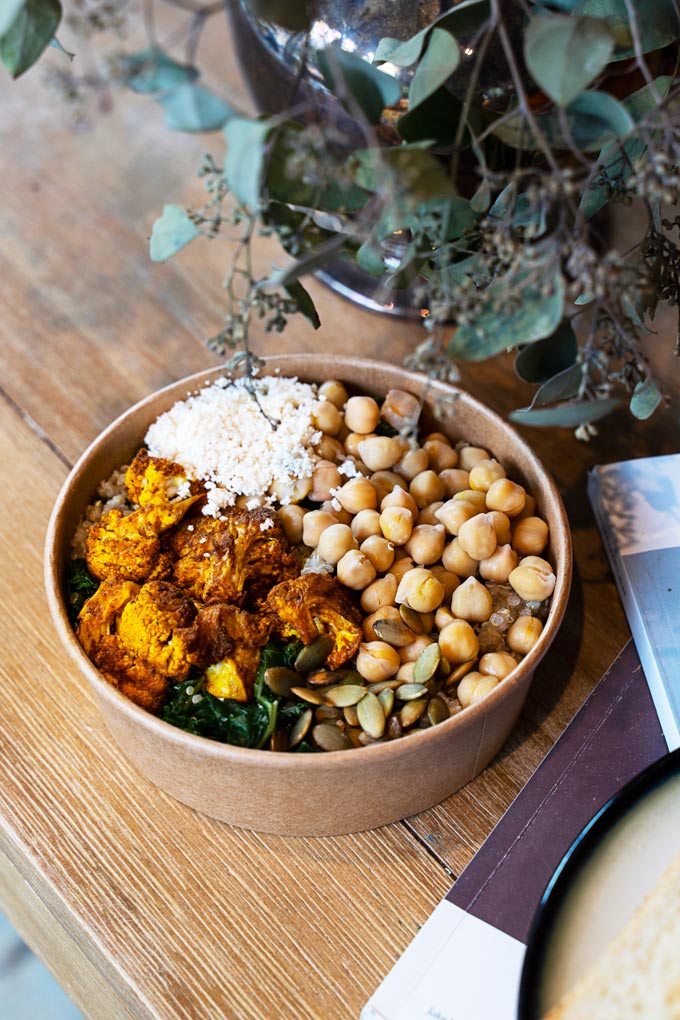 Not to be missed are their kombucha slushies; I had the blueberry
pomegranate flavour which was tasty.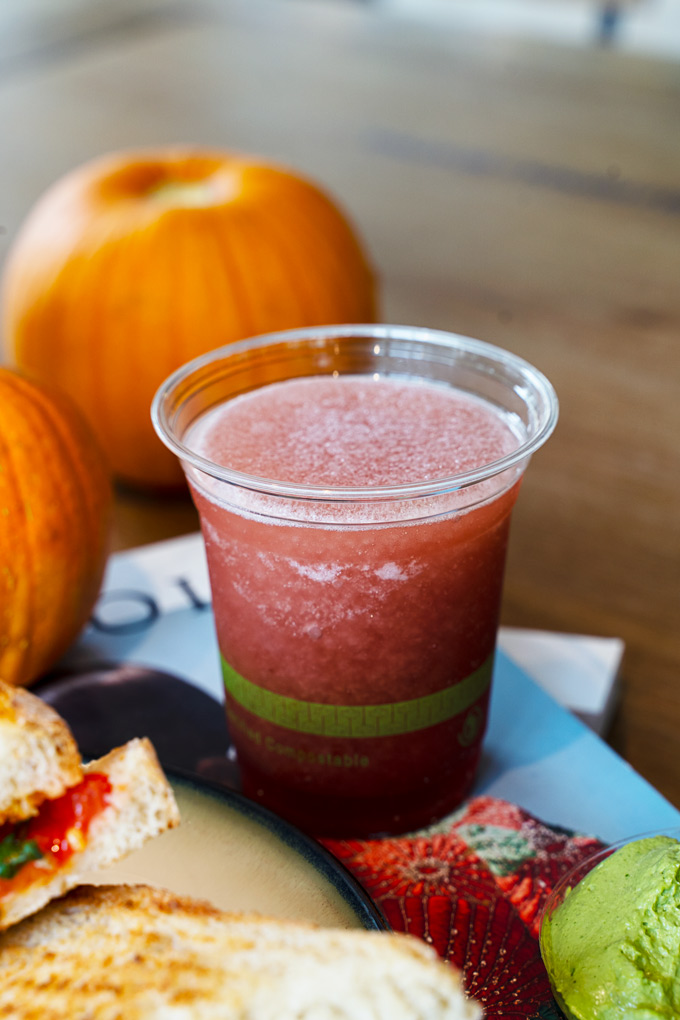 By the way, Larry's Market does free same-day delivery on orders over 75. Many orders can be delivered within 2 hours.
Located in the Shipyards District in Lower Lonsdale, Larry's Market is a grocery store and cafe dedicated to vegetarian and organic foods and products.
Larry's Market
140-125 Victory Ship Way, North Vancouver, BC
www.larrysmarket.ca