How do you get a Tim Hortons free donut?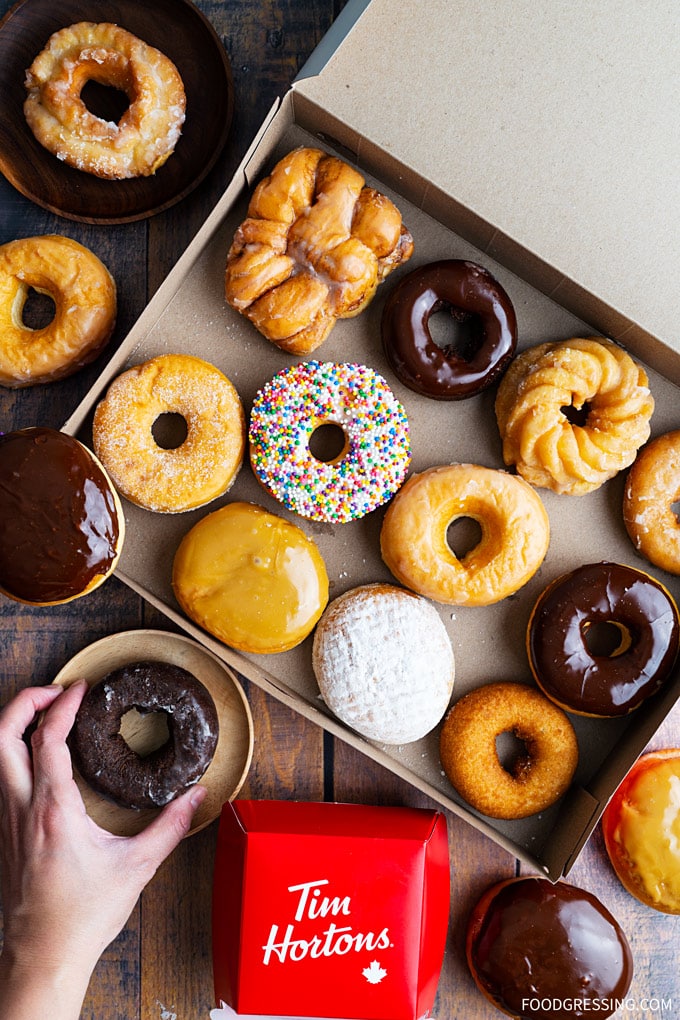 On National Donut Day 2021 tomorrow June 4, you can get a free donut with the purchase of any beverage through the Tim Hortons mobile app.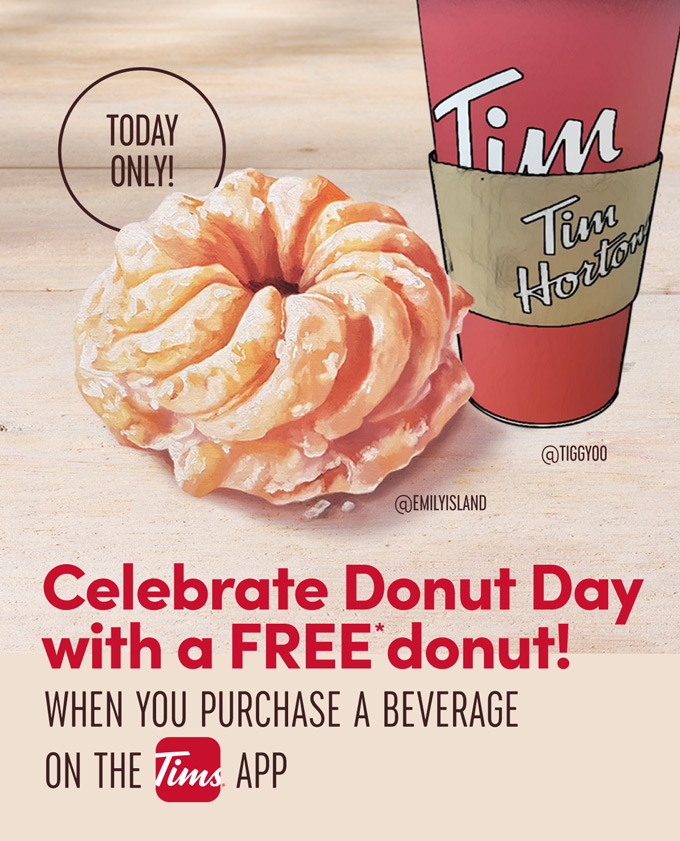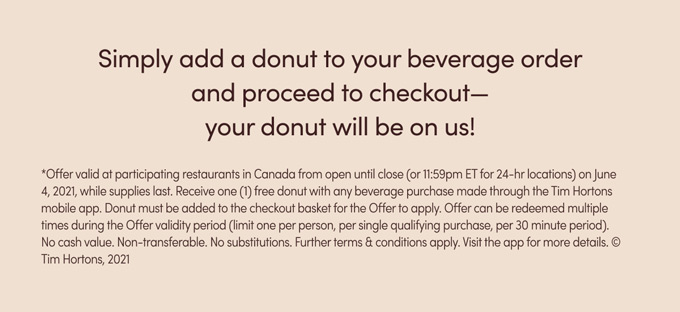 You can download the mobile app on the App Store or Google Play.
Valid for one day only. Terms & Conditions apply. See app for details.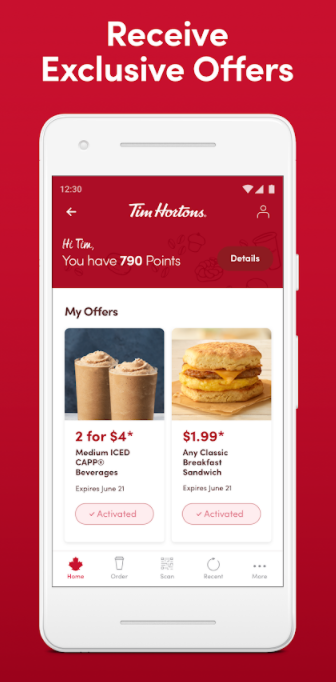 ---
What is the best Tim Hortons donut?
The Boston Cream donut was overall Canada's best selling Tim Hortons donut of 2020.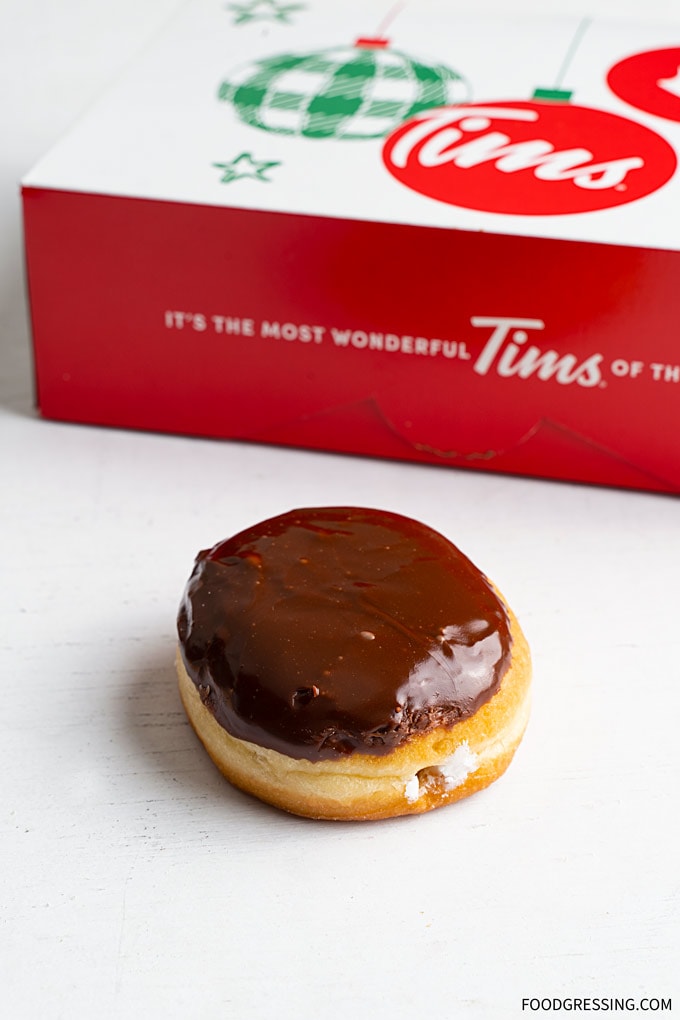 It's a filled, soft, yeast donut and has chocolate and creamy vanilla flavours. The concept for the donut comes from a Boston Cream Pie recipe that's over 100 years old.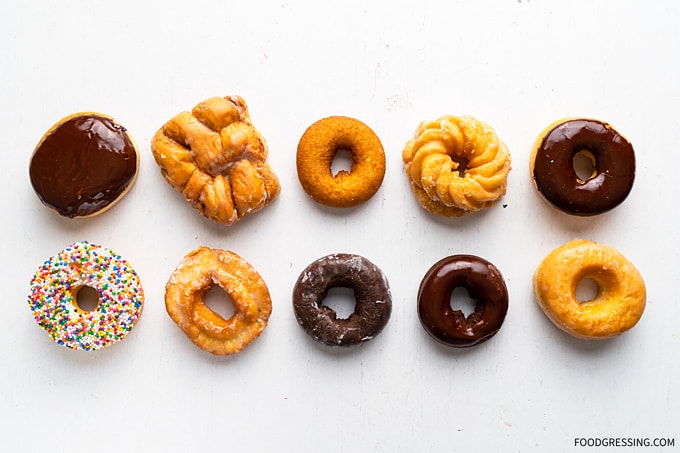 Here's the ranking of the donuts for Canada:
Boston Cream
Apple Fritter
Old Fashioned Plain
Honey Cruller
Chocolate Dip
Vanilla Dip
Sour Cream Glazed
Chocolate Glazed
Double Chocolate
Honey Dip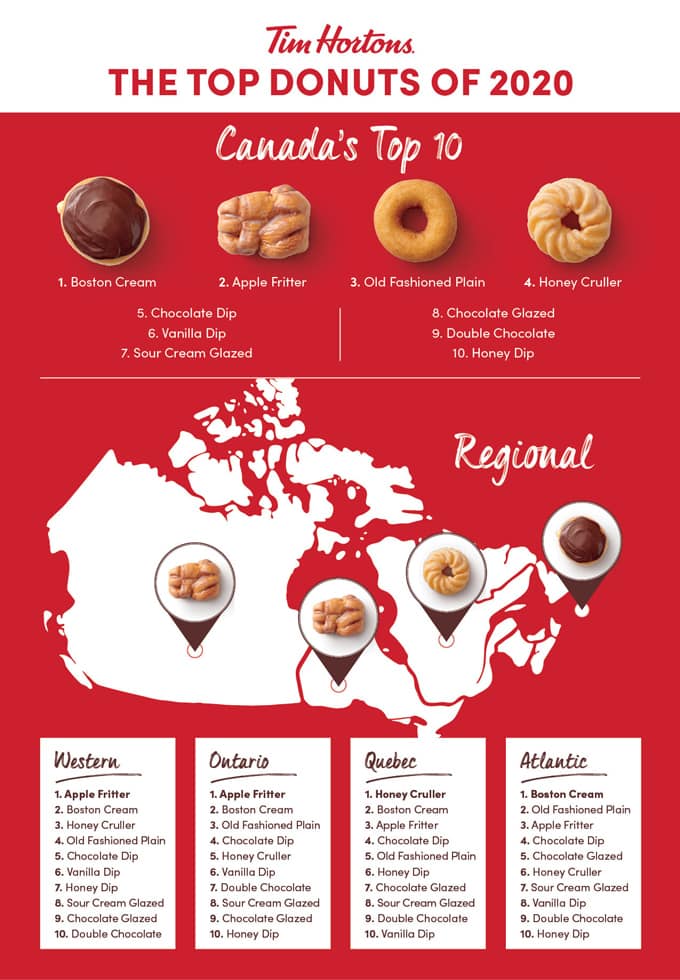 Check out my post to find out about the Top Tim Hortons Donuts.
Top Tim Hortons Coffees
Tim Hortons noted the follow as the top coffees on their menu
Classic Double-Double
Regular (one dairy, one sugar)
Black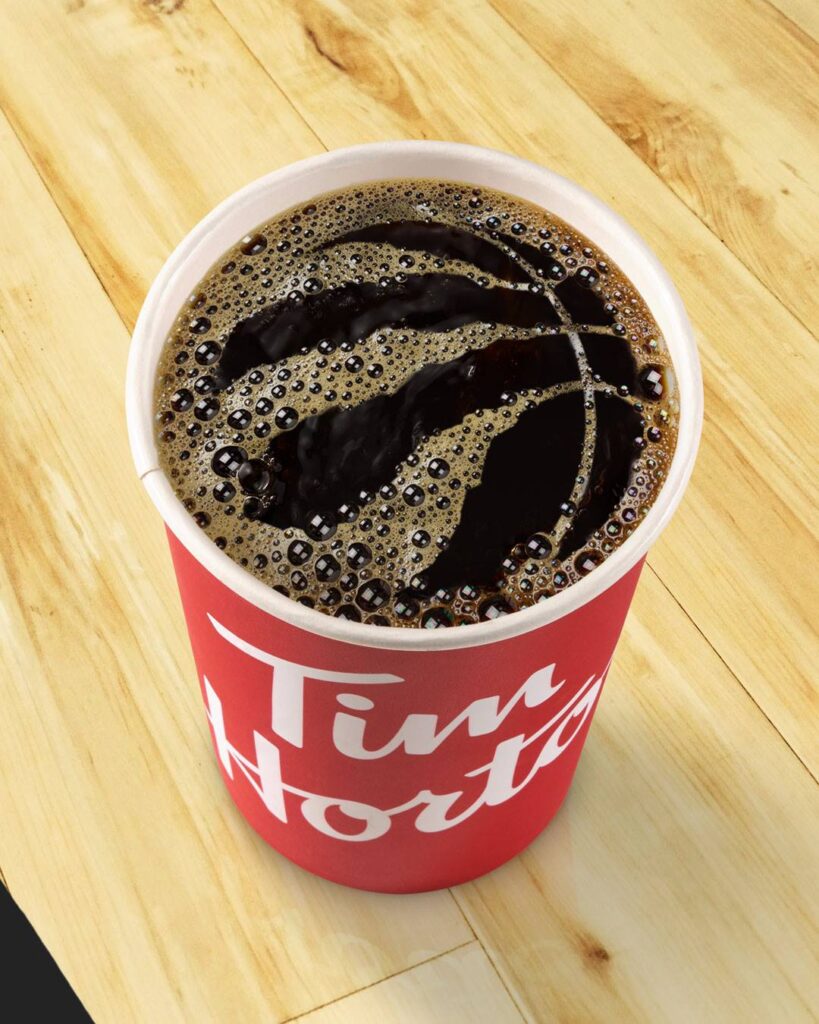 New Tim Hortons Cold Brew
Tim Hortons has just launched a new innovation: Tim Hortons Cold Brew. Available in two flavours: Original and Vanilla Creme.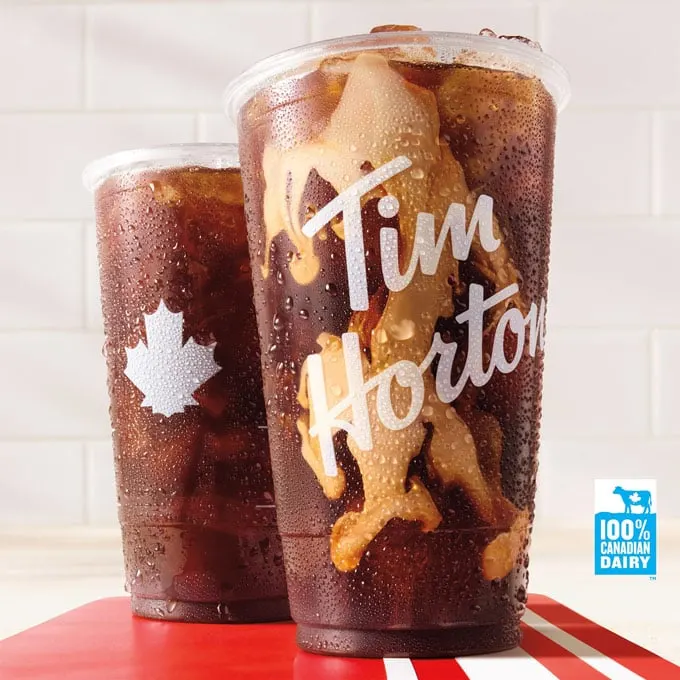 Unlike Tim Hortons Iced Coffee – which is their original hot coffee blend poured over ice – Cold Brew is made using an innovative cold water steeping process resulting in a smoother taste profile that is less acidic than Iced Coffee.
---
You might also like: