Tim Hortons Camp Day 2021 is taking place on Wednesday, July 21! Celebrating its 30th anniversary, Camp Day is the single most important fundraiser for Tim Hortons Foundation Camps – a multi-year leadership development program for youth aged 12-16.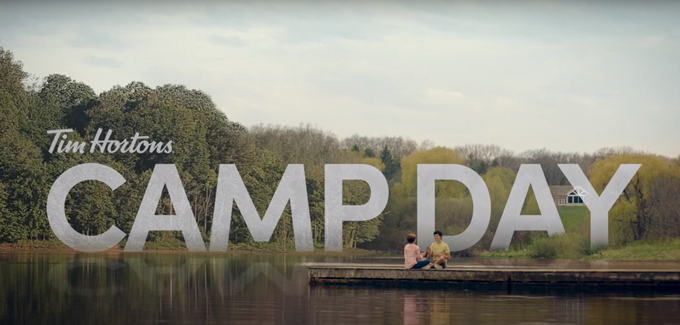 Tims Camp Day 2021
On Camp Day, 100% of proceeds from sales of hot coffee and iced coffee will be donated to Tim Hortons Foundation Camps, which sends local youth from disadvantaged circumstances to a multi-year educational program at one of seven Tims Camps and current eCamp programs across North America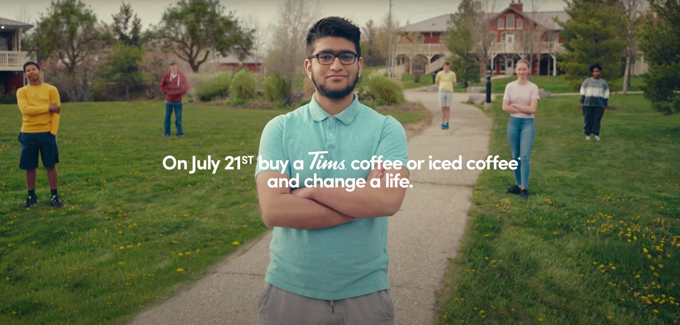 The $212 million that has been raised to-date through Camp Day has helped Tim Hortons Foundation Camps support more than 300,000 youth between the ages of 12 to 16 through a multi-year, camp and current eCamp-based program.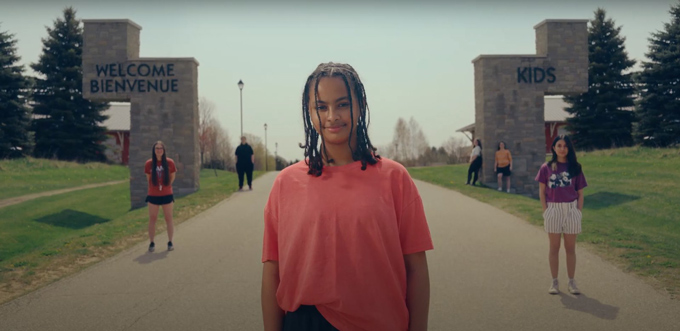 With a rigorous strength-based learning model designed specifically for the unique needs of the youth Tims Camps serve, participants are equipped with skills like leadership, resilience, and responsibility, empowering them to open doors to their future.
Tim Hortons Virtual Camp
Last summer, realizing that the youth who participate in their programs would be disproportionately affected by the isolation brought on by the pandemic, the Foundation launched Tims eCamp, an innovative camp-inspired digital experience designed to support participants virtually.
Back again this year is a new and improved version of Tims eCamp, offering participants a supportive yet challenging environment and all the resources they need to participate digitally from home.
Tim Hortons Camp Day 2021 Bracelet
Canadians can also purchase a $2 Camp Day motivational bracelet available in one of four vibrant colours, with 100% of net proceeds donated directly to Tims Camps.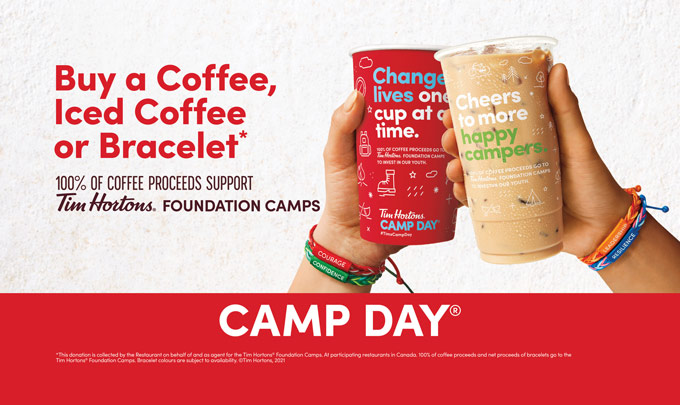 Tim Hortons Camp Day Commercial
Tim Hortons has also launched a Camp Day awareness campaign that features real program participants sharing how their camp experiences were less about fun and games, and more about building confidence, courage and resilience.
Directly written and sung by current and former Tims Camp participants, the powerful anthem "Not Child's Play" is also being released on music streaming services, with net proceeds going directly to the Foundation.
How to support
Place an order for hot or iced coffee at a Tim Hortons restaurant, or through the Tim Hortons app for pickup or delivery on July 21.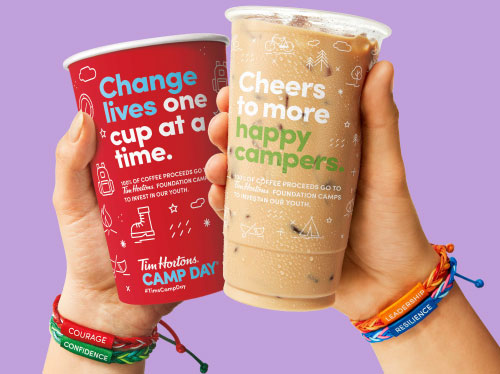 On July 21, proceeds from the sales of a Tim Hortons Take 12 — which includes 12 small coffees along with cups, dairy and sweeteners — are also being donated to the Foundation.
Guests can fill out a pre-order form for a Tim Hortons Take 12 in restaurants so their whole work team or family can support Camp Day together.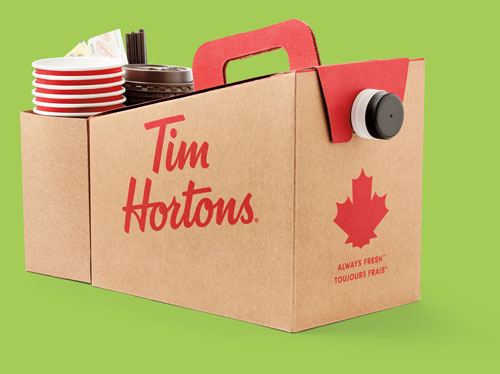 Starting July 7, purchase a Camp Day bracelet for $2 in one of four vibrant colours, with 100% net proceeds going directly to Tims Camps.
Round up your order to the nearest dollar in restaurant, or in the Tim Hortons app, with 100% of the balance going to support the Tim Hortons Foundation Camps.
Make a one-time or monthly donation any time at www.timscamps.com or through the mobile app.
Find out more about Tim Hortons Camp Day 2021 at www.timscamps.com