Newly open on Denman Street in Vancouver is Thios – a fast, casual Greek restaurant.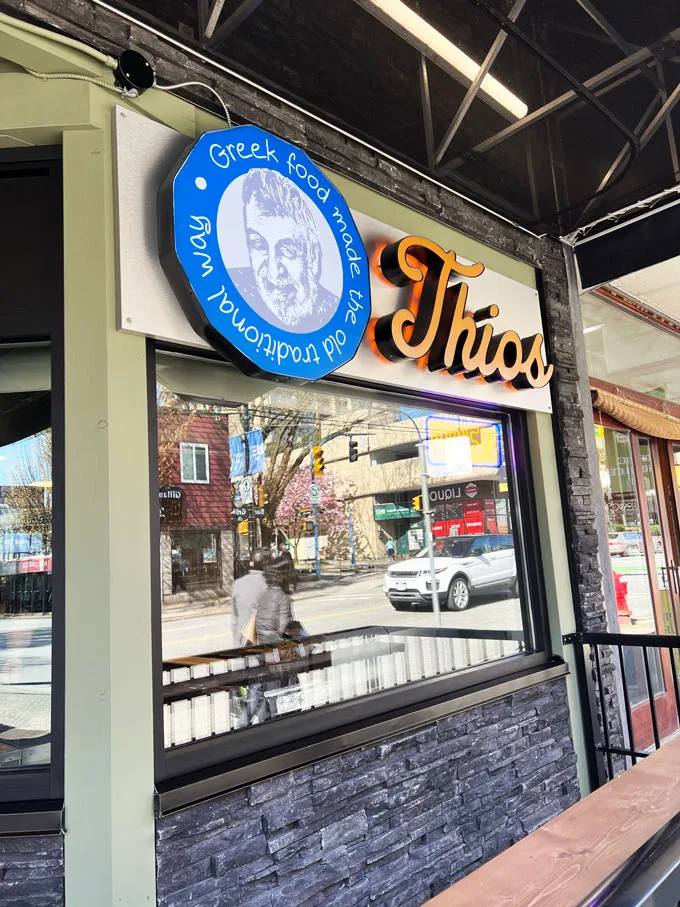 Note: This is not a sponsored visit.
Thios takes over the space formerly occupied by Pasture to Plate Grill at 1061 Denman St.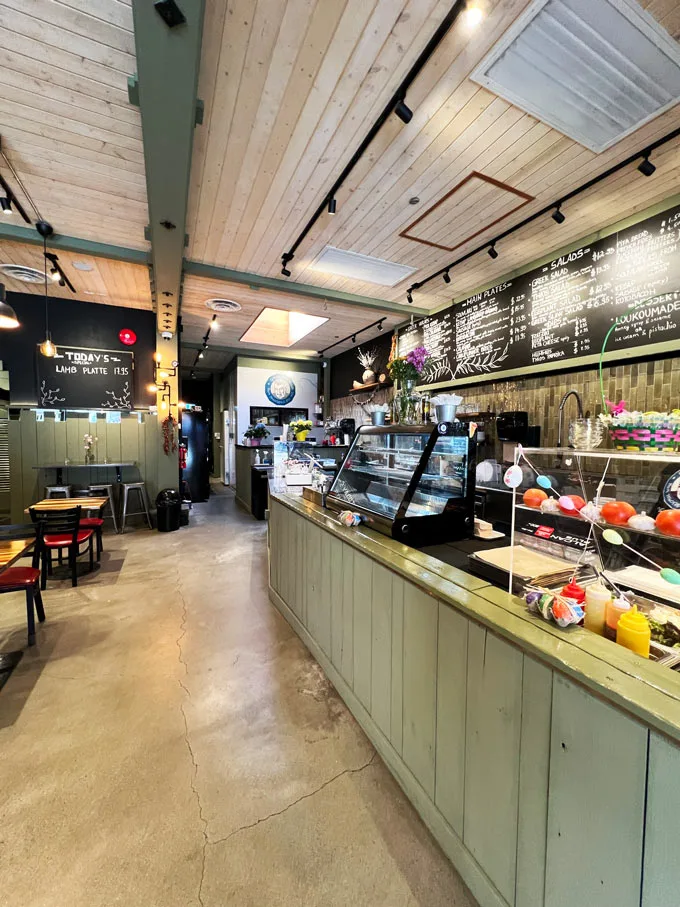 Thios notes that they make Greek food the old, traditional way.
On the menu are pita wraps (pork, chicken, lamb); souvlaki (pork, chicken, lamb); Greek salads; dips served with pita bread (tzatziki, eggplant, feta cheese, hummus and so forth); calamari and more.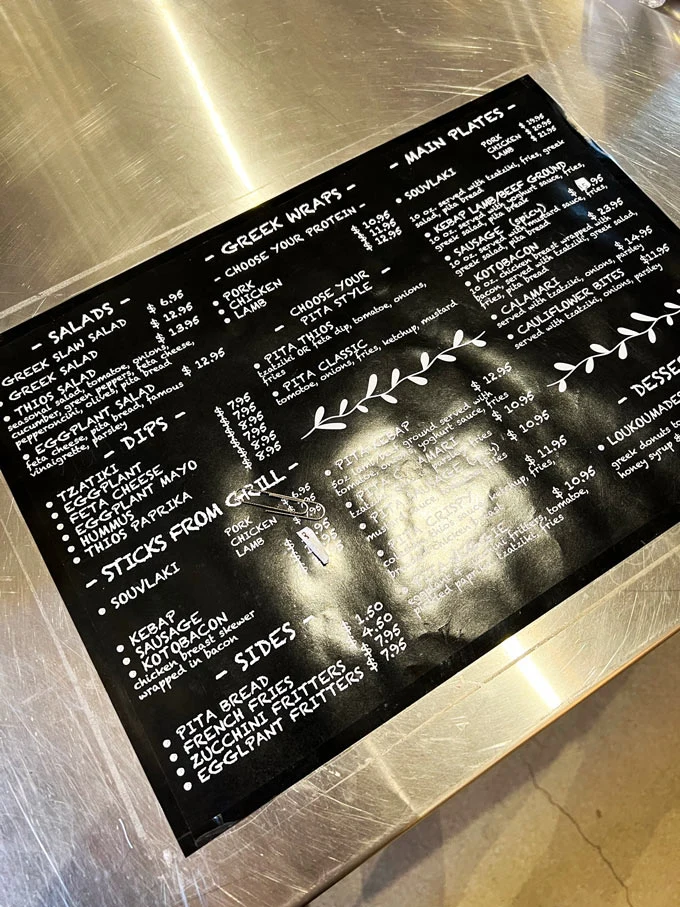 You can watch the grilling process through their open window near the front of the restaurant.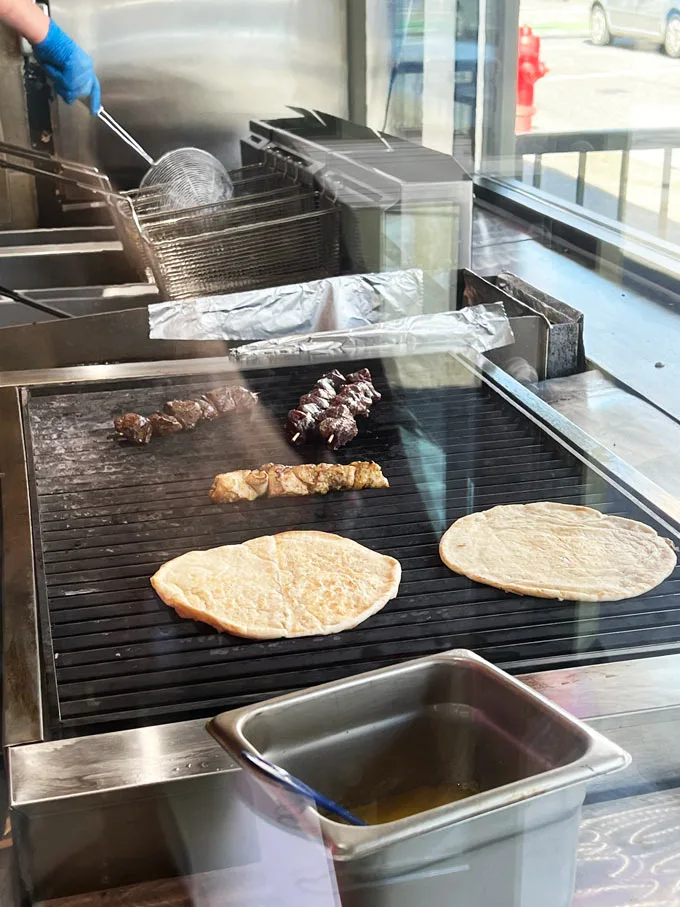 You order at the counter and they bring you the food at your table.
I ordered their Lamb Plate which came with lamb souvlaki, fries, pita bread, Greek salad, and tzatziki sauce.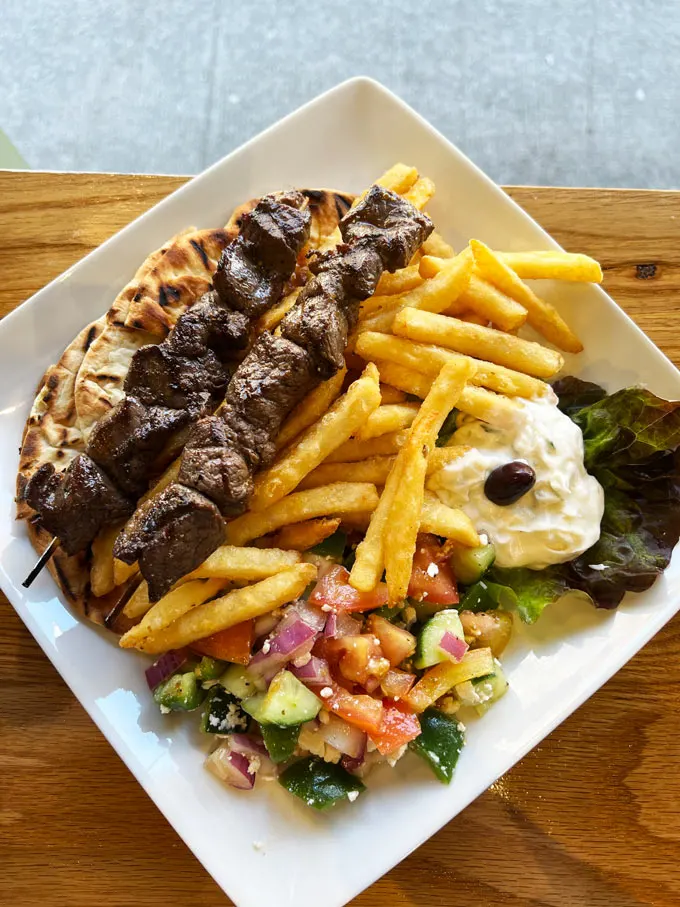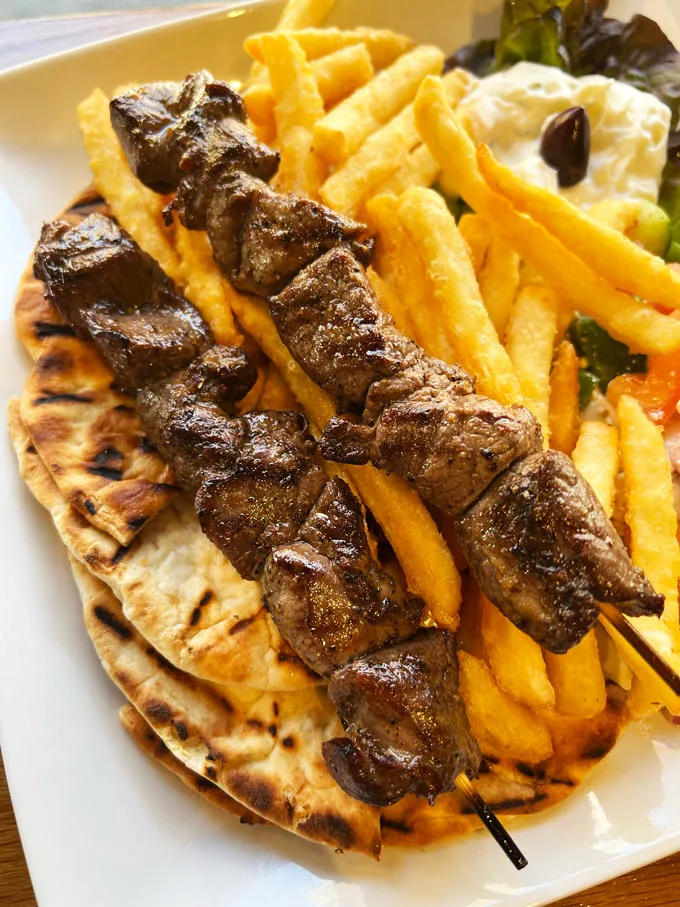 The items on the plate were fast, fresh, and tasty in general. The meat was juicy, tender and mild flavoured.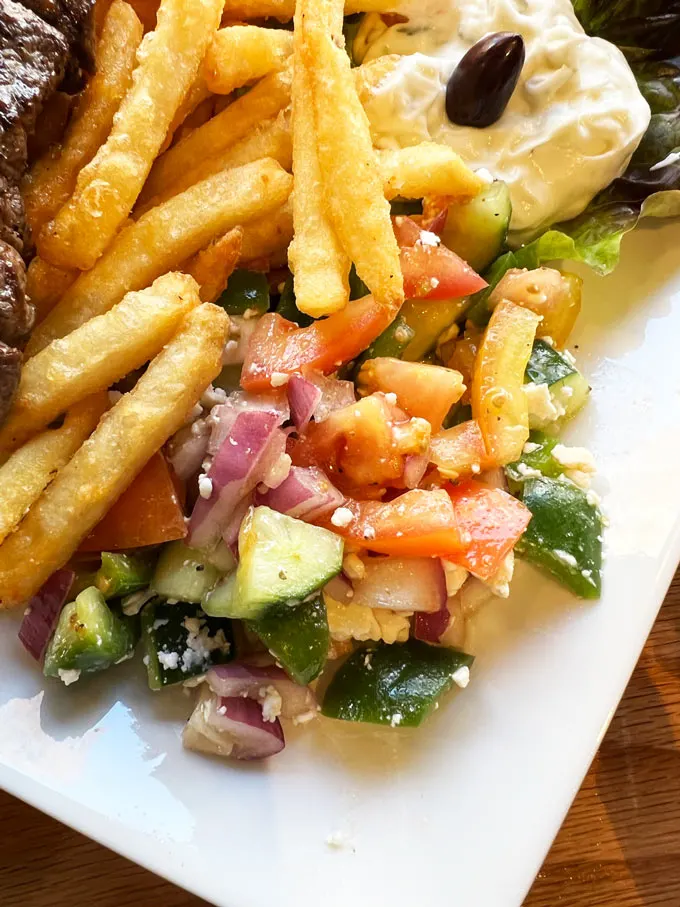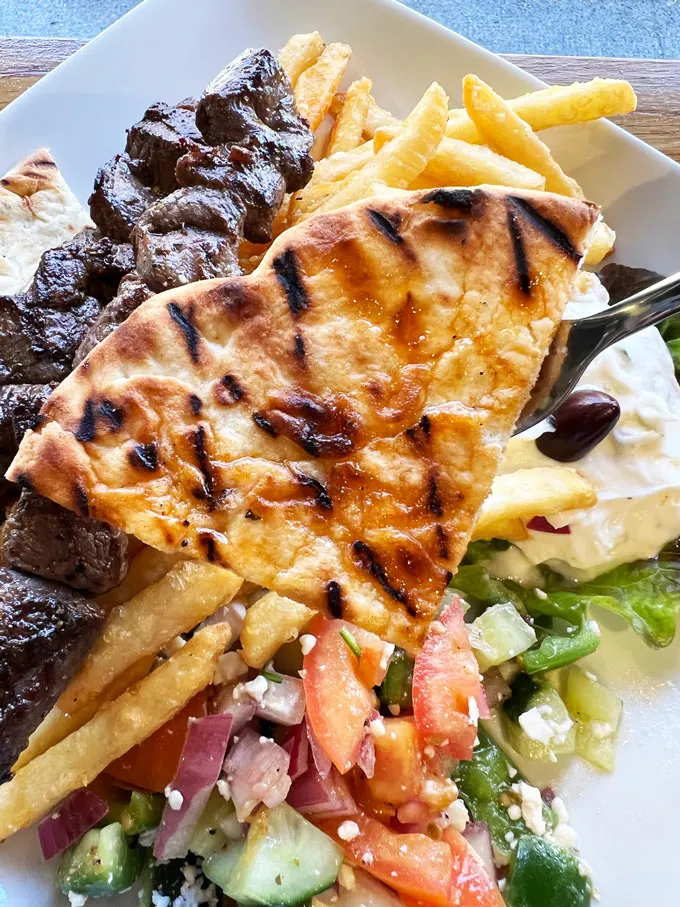 I also tried their pita calamari wrap with tzatiki, onions, parsley and fries. The calamari was crispy but could have used more seasoning.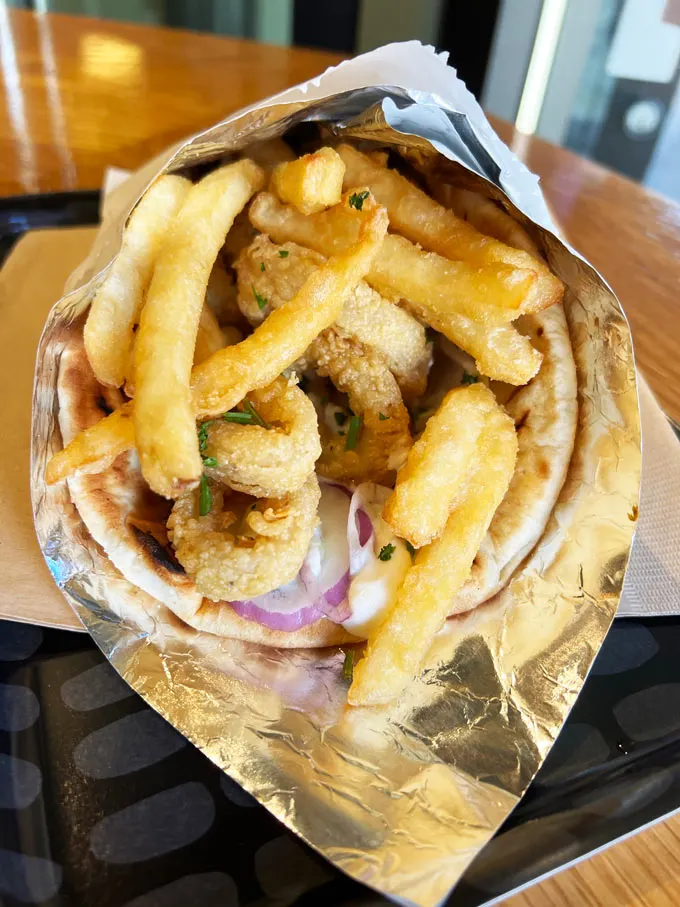 Overall, the experience at Thios Vancouver was reasonable. If you're up for some fast and fresh Greek food, check them out. Staff are friendly.