Last month, Starbucks welcomed the Spring season by offering their first-ever spring hot beverage cup. They were available for a limited time only and each tall, grande and venti size had its own cheerful colour in either pastel green, yellow or blue cups. I was in Seattle at the time that the springs cups were being offered and got one on a morning coffee run at the Starbucks across my hotel.
At first, they offered me a plain pastel cup for my grande. But then, with a bit of insistence on my part, the barista liberated the artist within him and drew an eye on my cup. He jokingly suggested that I post a photo of it under creepy on Reddit.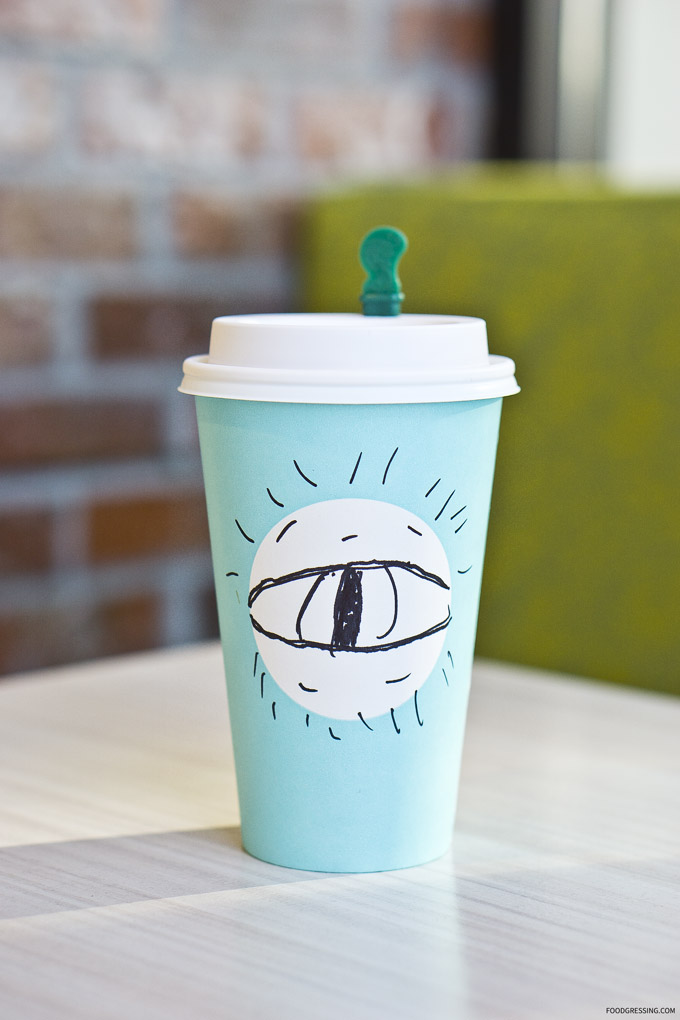 If you look at Instagram posts under #StarbucksSpringCups, there are so many creative and interesting designs on the Starbucks spring cups. This particular one stood out with its positive message.