Now open in Mount Pleasant is Vancouver's first experiential Starbucks Reserve coffee bar at 2980 Main Street. This elevated coffee experience at the newly renovated Mount Pleasant location encourages customers to immerse themselves into the state-of-the-art brewing methods, and witness the expert craftsmanship that goes into each cup of coffee. It is one thing to see coffee being brought to life through these methods, it's another to bring these methods to others, some people find this inspiring enough to want to own and run their own coffee shop like this Just Love Coffee Cafe. Coffee shops are so popular, so it's not surprising that so many people are wanting to get involved in this ever-growing industry. For many people, opening their own coffee shop is a dream. So much money and hard work goes into purchasing a coffee shop, so it's important that owners do all they can to keep the store secure. Starbucks is known for having security alarms on all of their cafes, so that might be a good idea for any new coffee shop owners too. Verisure Smart Alarm systems should ensure that coffee shops stay safe, allowing owners to operate every day. Perhaps more people should take inspiration from Starbucks' success story and should try and create their own coffee shop.
This is Starbuck's first Reserve coffee bar in Western Canada; the other location is in Ottawa. I attended a media preview today of what customers can expect from the new "experience" bar. Here is a video recap of the media event:
Coffee lovers can enjoy a seat at the reserve bar and have a front row view to the theatrics of up-level brewing methods, including Siphon and Clover brewing techniques, and the smooth pour of Starbucks new Nitro Draft. Adding to the elevated experience, all partners are Coffee Masters or currently working on their designation. This designation is the highest level of coffee education for Starbucks where baristas have perfected their craft through coursework and exploration of all Starbucks coffees and are awarded the honour of wearing the black apron.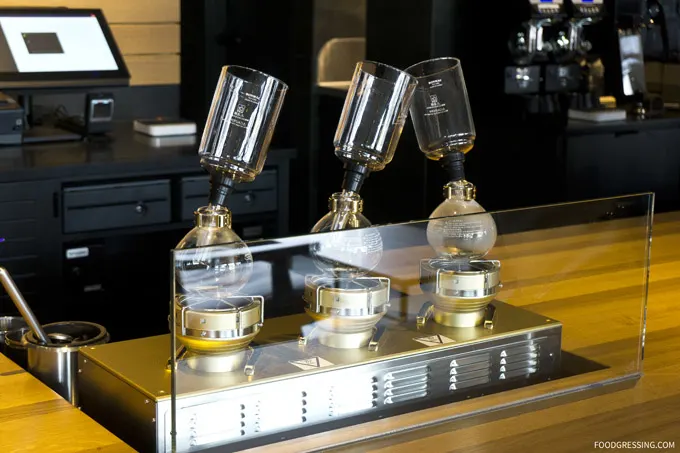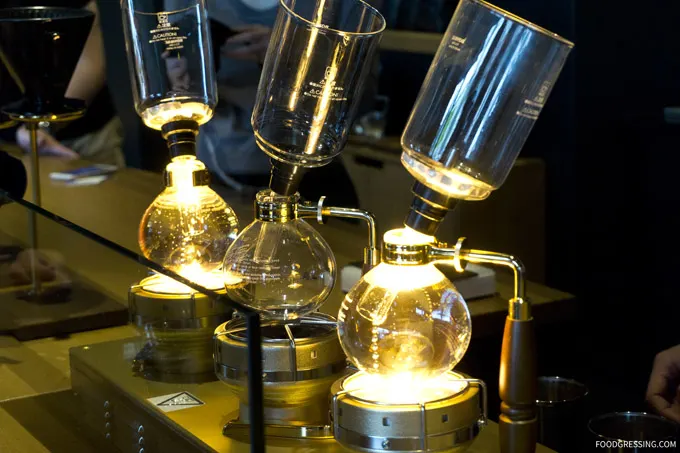 Some unique offering at the Starbucks Reserve are affogatos and cold brew floats which are perfect for the warmer days to come.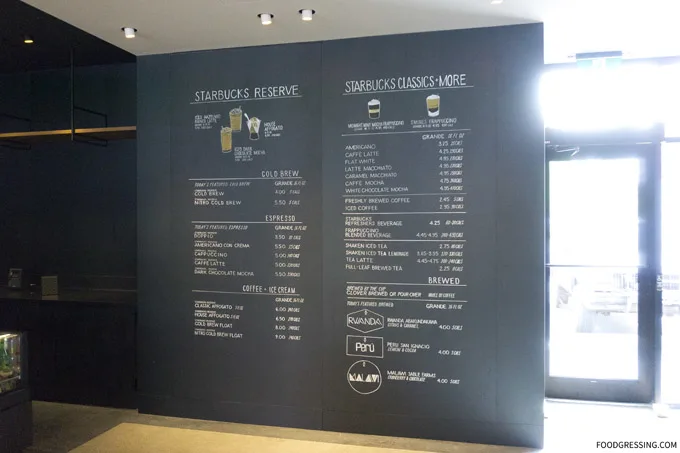 The interior of this store features exposed brick walls and concrete floors contrasted with golden blonde oak and walnut; the space is warm and inviting for a comfortable and conversational atmosphere. Also showcased are sketches and photography of the flagship Starbucks Reserve Roastery in Seattle, as well as artwork by two local artists: Diane Nelson of Brandon Johnson Art & Design. The woodwork was also a labor of love being hand crafted by a local millworker while the loose furniture was primarily produced by a local furniture shop.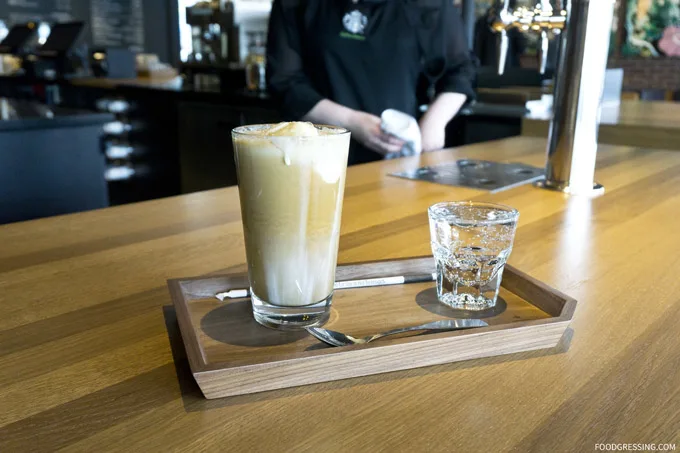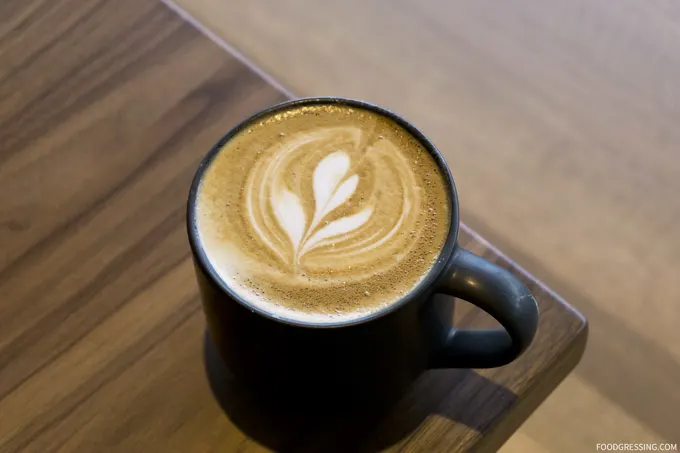 The new Starbucks Reserve coffee bar will surely be a hit with local coffee lovers. This store and the experience bar is open from 5 am -10:30 pm weekdays, 6 am – 10: 30 pm Saturday, and 6 am -10 pm on Sunday.