National Coffee Day (September 29) is around the corner giving Canadians one more reason to celebrate their most beloved morning ritual.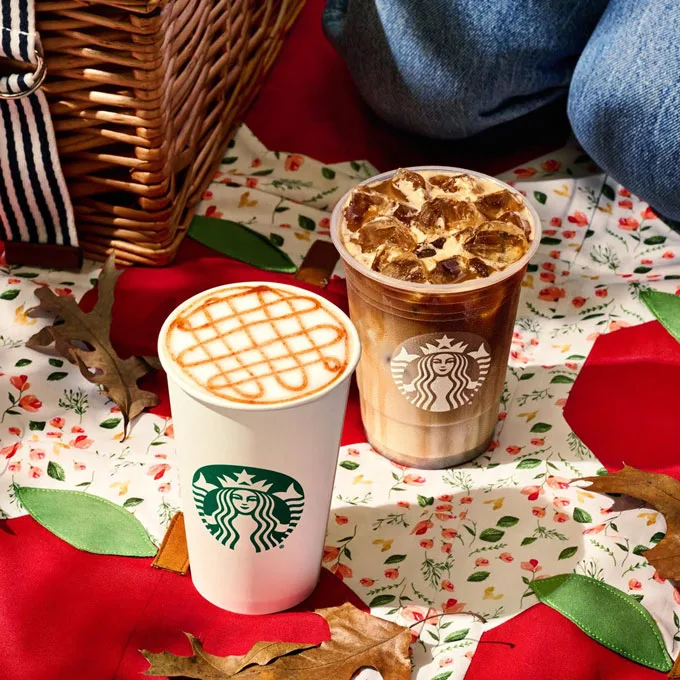 In fact, according to the Coffee Association of Canada, coffee is the most popular beverage among Canadian adults, surpassing even tap water!
Just in time for National Coffee Day, Starbucks Canada is giving customers something to cheers about!
From September 26 to October 2, customers who become Starbucks Rewards members and make their first transaction will receive 150 Stars which can be immediately redeemed for a free food or beverage item.
Starbucks Canada data reveals espresso-based beverages, such as lattes and macchiatos, are the most popular redeemed item among Starbucks Rewards members.
New members looking to lean into this member favourite can redeem a beverage from Starbucks famous fall lineup, such as the iconic PSL or the recently revamped Apple Crisp Oat Macchiato.
New members can also opt for a classic Starbucks Latte, the top ordered beverage by Starbucks Rewards members across Canada.
In addition to 150 Stars upon joining, newcomers will get all the benefits of being a Starbucks Rewards member, including earning Stars towards more free food and drink items and a free birthday treat!
Starbucks Rewards members also have access to Mobile Order & Pay, so they can skip the line and order their drink in advance – a feature that is now fully available across Canada, having recently launched in Quebec.