Here's a look at things to do for Halloween in Chicago 2022 covering Halloween event for adults and ones that are kid-friendly.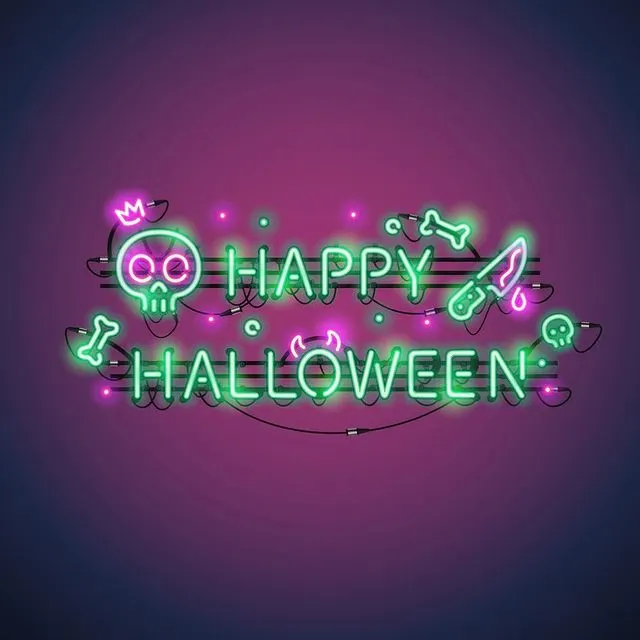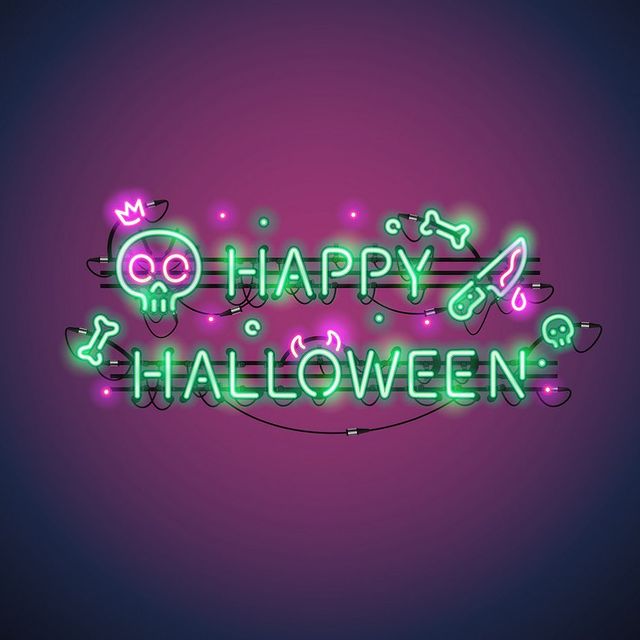 Please reach out to me [email protected] or @foodgressing on social media if you are an event that wants to be featured. Provide all the details of your offering in your message.
Chicago Halloweek Parades
The Upside Down Halloween Parade kicks off Chicago Halloweek and takes place from 12-3pm in Washington Park on October 22nd.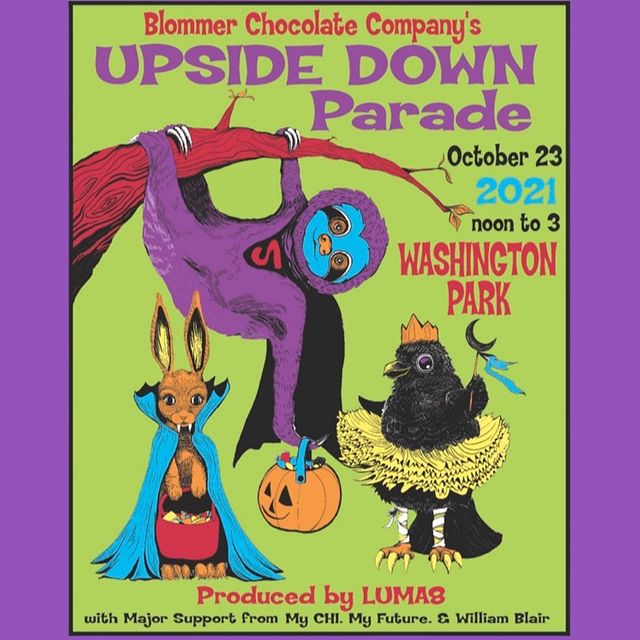 The 2022 Arts in the Dark Halloween Parade will serve as the Grand Finale of Chicago Halloweek 2022. The parade is sponsored by Barry Callebaut and takes place on Saturday, October 29th from 6-8pm on State Street moving south from Lake to Van Buren.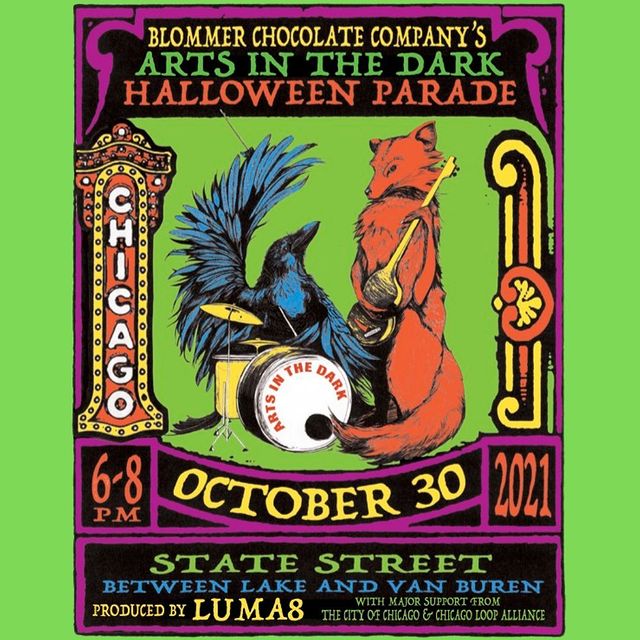 Both of these events were designed to celebrate Halloween as the "artist's holiday," and featured cultural organizations and artists from all over the city.
Night of 1,000 Jack-o'-Lanterns
Experience the Hand-carved pumpkins light up the night at Night of 1,000 Jack-o'-Lanterns held October 12-16 & 19-23, 2022.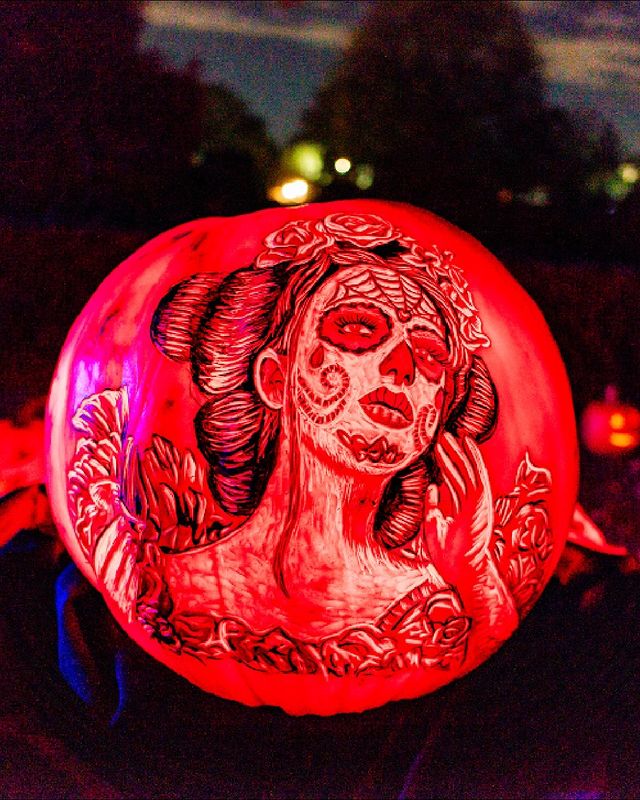 More than 1,000 hand-carved pumpkins—some as large as 150 pounds—will light up the night at our Halloween event. In the crisp air of fall, Night of 1,000 Jack-o'-Lanterns features only real pumpkins.
Featured pumpkins—carved by professionals—include images of favorite Halloween characters, celebrities, and nods to Chicago.
On a paved path, the evening takes on a festive air, with costumed entertainers and live carving demos, along with seasonal light fare and drinks for purchase.
The pricing is as follows:
$18.00 Adult Member | $20.00 Adult Non Member
$13.00 Child Member | $15.00 Child Non Member
Free under 2 | Member/Non Member
A $10 parking fee applies for all nonmember Night of 1,000 Jack-o'-Lanterns ticket holders each night of the event.
You must buy parking online in advance, or you can become a Garden member and always park for free. Gates open each night at 6 p.m. to event ticket holders.
Northalsted Halloween Parade
Join the 25th annual Haunted Halsted Halloween Parade on Monday, October 31.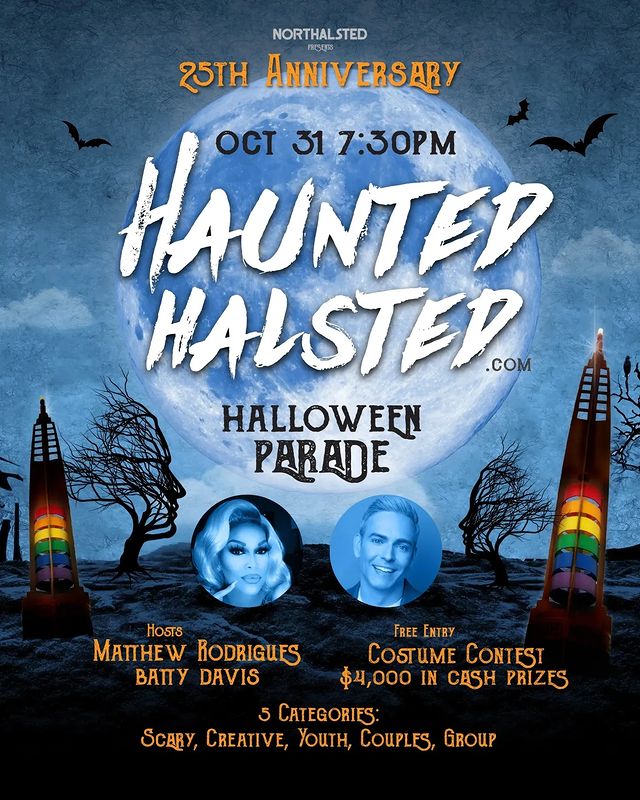 Sign-up for the costume contest and win $4000. For the first runner-up will received $500, and for the second runner-up will receive $250 in each of 5 categories.
The categories are:
Scary
Creative
Youth <13
Couples
Group 3+ ($1000 first place)
Spectator Admission is free, all ages. Contest Participation is free, all ages. Registration & Parade starts at Halsted & Belmont and ends at Halsted & Brompton.
The parade will go on, despite rain or snow. Pets are welcome to march in or watch the parade (owner assumes responsibility for safety)
Putshack Oakbrook
At Puttshack Oakbrook, patrons are invited to don their best costumes for Puttshack's Costume Contest, going on from October 28 through Halloween, October 31. Participants are encouraged to share their spooky fits' on social media, and also fill out a raffle ticket in order to be entered to win. Winner will receive a $500 Puttshack gift card. While onsite, enjoy Boo'sy cocktails including the Spooky PainKiller that comes complete with a piercing eyeball as well as live DJ sets on Friday and Saturday. The winner of the costume party will be announced on November 1st.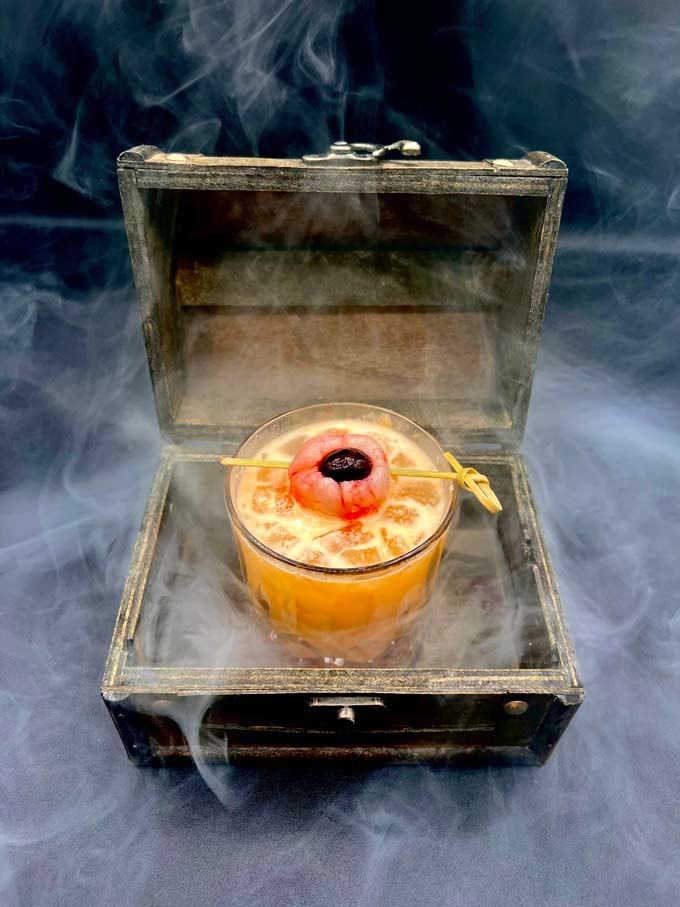 City Cruises Chicago
Join City Cruises on their spine chilling 75-minute Seadog Haunted River Tour offered Fridays-Sundays from October 8 through October 30. On this costumed tour, guests will learn spooky facts about Chicago all while taking in the creepy decor and eerie mysteries that this city has held over the years. This cruise allows patrons to experience an up close take in Chicago architecture with stories, spirits and scandals to be told along the way. For more information and tickets, please visit here.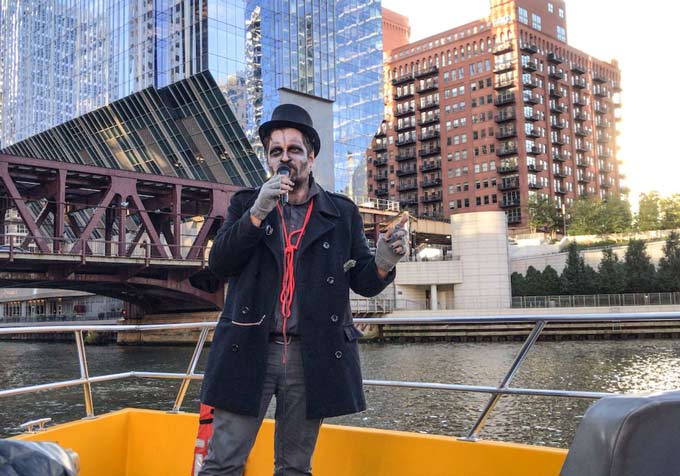 Tree House of Gore pop-up
No TV and no beer make Homer go crazy! As a nod to the hit cartoon The Simpsons, the Tree House of Gore pop-up running now through October 31st at Moe's Tavern upstairs in Replay Lincoln Park. Fortunately, Replay Lincoln Park will have plenty of beer along with themed cocktails, and photo opportunities galore. Highlights include Attack of the 50' Eyesores, Fly Bart, Raven Bart, Kang Kodos, Pickled Moe, Werewolf Flanders, Professor Frink's Lab, an inside-out living room scene, Blob Homer, and much, much more. D'oh!
National Museum of Mexican Art
The National Museum of Mexican Art presents Día de Muertos, Memories & Offerings. The exhibition is on now through Sunday, December 11th.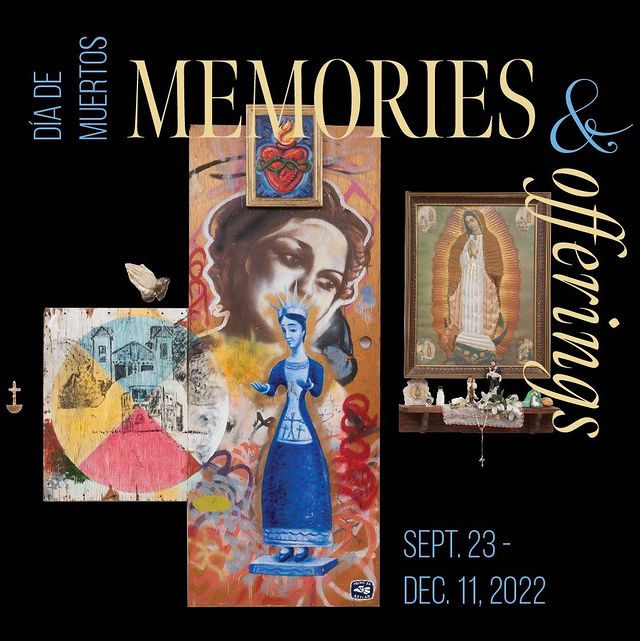 Their 36th Day of the Dead exhibition remembers the numerous individuals from Mexico and the U.S. who have died from COVID and other tragedies in the last year.
The annual act of grieving has long been an essential aspect of the yearly celebration of life, as it offers a restorative way to acknowledge and accept the inevitable.
Folk art, fine art and photography make up the exhibition, bringing to life one of Mexico's most cherished celebrations.
Artists from both sides of the U.S./Mexico border express a sense of continuity and culture during this season of remembering.
Horror Movie Madness at The Logan Theatre
Scary season is upon us this October with The Logan Theatre's annual Horror Movie Madness festivities.
This month-long series features a set of classic horror films, a one-night screening of Nosferatu with live accompaniment, The Logan's annual costume party, and a free family matinee double feature
They'll close out the month with a run of Beetlejuice and John Carpenter's Halloween.
Showtimes range from 10:30 pm to 11 pm, with earlier screenings in the week leading up to the holiday.
Costumes are welcome during designated festivities, especially on October 28th before the opening of Beetlejuice, at their annual Halloween Party.
Pier Pumpkin Lights
Pier Pumpkin Lights returns to Navy Pier from October 1 through October 31.
Explore a variety of larger-than-life pumpkin pop-up installations throughout the Pier featuring photo opportunities galore. Enjoy the autumnal season both indoors and outside as you stroll along the lakefront. Pumpkins will glow, as the sun sets earlier each evening.
Take a Halloween ghost tour of Chicago
HauntedHaunted History Tours by Lincoln Park Zoo
Haunted History Tours showases the haunted past of Lincoln Park Zoo – one of the oldest zoos in the country.
Join Adam Selzer, author and host of Mysterious Chicago Tours who leads spine-tingling Haunted History Tours that dig into the zoo's spooky past.
Learn all about the area's beginnings as a cemetery and alleged hauntings over the years.
Tours dates are October 4-5, 11-12, 18-19, 25-26 and run at 7 or 9 pm for 75 minutes. Ages 16+ older.
Chicago Ghost Tours from Free Tours by Foot
Hear all about Chicago spooky side on this "pay-what-you-can" ghost tours.
Highlights include the haunted Congress Hotel; Chicago's old Red Light District; "Death Alley" outside the former Iroquois Theatre; the site of the S.S. Eastland Disaster; tales of H.H. Holmes and John Wayne Gacy, and more.
This pay-what-you-can tours take approximately 2 hours and run on select evenings through October. Reservations are required
Haunted Tours of Historic Prairie Avenue
Tales of strange sounds, unexplained sightings, and untimely endings await as you explore Prairie Avenue after dark.
This one-hour evening program, Shadows on the Street: Haunted Tours of Historic Prairie Avenue, will cover the mystery surrounding the death of Marshall Field Jr., the tragic events that plagued the Philander Hanford house, the lingering ghost of Edson Keith, and more – if you dare!
Tours begin at the historic Glessner House. Tours available on Friday, October 28, 2022 between 6:30 pm – 9:30 pm.
Ghosts and Gangsters kayak tour
Hear about the rise of powerful mobsters like Al Capone and discover the most haunted areas of the Chicago River during Waterider's Ghosts and Gangsters kayak tour.
Tours are approximately 2 hours, with a 25-minute pre-launch orientation.
Your ticket includes either a single or double kayak, life vest, paddle, guide, and paddling lesson.
Chicago Ghost Tours with Nightly Spirits
Nightly Spirits Chicago has explored some of the most haunted bars, alleys, and buildings in the city to create one of the best ghostly pub tours of Chicago.
Visit Prohibition-era sites frequented by John Dillinger, Al Capone, and rumored supernatural encounters.
There's even time to enjoy a drink at each bar before heading to your next location.
The tour begins at one of the city's most haunted bars, Red Lion Pub in Lincoln Park, and last approximately 2.5 hours.
Chicago Haunted Tours with Absolutely Segway Chicago
Glide around the city on this nighttime Segway tour to discover Chicago's true ghost stories and view the site of some of Chicago's most infamous events.
Among the many stops on the tour, you'll experience places such as "Death Alley" and Buckingham Fountain, and hear stories of Al Capone's haunted yacht, and the famous gangster's affiliation with a notorious Michigan Avenue hotel — allegedly the most haunted hotel in the city.
Ghost Hunt tour by American Ghost Walks
This walking tour of the old City Cemetery grounds might just convert even the most convinced skeptics.
You'll learn the spooky history of the cemetery on this Lincoln Park Ghost Tour and stop at other paranormal sites, like the Suicide Bridge, the haunted zoo, and the site of the St. Valentine's Day Massacre.
Haunted History Tours with Weird Chicago
Weird Chicago offers a range of spooky Chicago tours, including their Haunted History tour of the downtown area with tons of fascinating info behind Chicago's creepiest landmarks, from true stories to ghostly tales.
The three-hour hop on-and-off bus tour will cover both famous and little-known spots, revealing some of the city's creepiest history and urban legends.