One of the most talked about new items on Starbucks Spring menu is the Starbucks Avocado Spread. And while I have already declared my love for the spread, I thought it would be nice to dedicate an entire post to it. So, here it is, my honest opinions in this post on the new Starbucks Avocado Spread.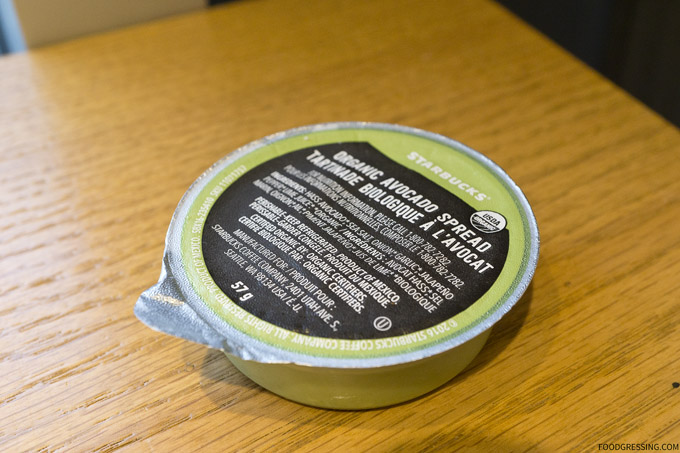 Food Pairings with the Starbucks Avocado Spread
Many media have called this new product Starbucks' take on the avocado toast trend. One important note is that Starbucks doesn't actually serve toast. Nevertheless, the company intended for customers to use the spread to "spruce up [their] sandwich with fresh, organic avocado mixed with a touch of spices and lime." For me, the spread was layered onto another new food item on the menu: a Sprouted Grain Bagel made with whole grain oats, brown and golden flax, sunflower seeds, and wheat. The barista who served me noted that her manager likes put the spread on the new Spinach and Swiss Quiche. There's seems to be a reasonable number of ways to enjoy the Starbucks Avocado Spread without the need for toast.
Nutrition & Ingredients
The Starbucks Avocado Spread is a 90 calorie pre-packaged product that is high-pressure processed (HPP). Starbucks notes that since the spread is HPP, it is able to maintain freshness and food safety without the use of heat, additives or preservatives. The product is certified USDA Organic and contains a simple list of ingredients: haas avocado, sea salt, onion, garlic, jalapeño pepper, and lime juice.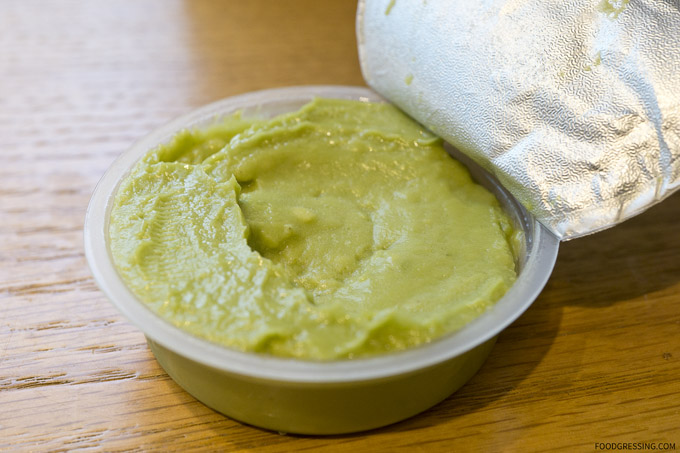 Taste Test
So how does it taste? I thought that it had a beautiful balance of spicy, lime-y and salty flavours from the jalapeño pepper, lime juice and sea salt, respectively. In terms of texture, I like that it's smooth but still has a reasonable amount of thickness to it such that it doesn't spread too thinly. I thought that the product really enhanced my bagel and is a good dairy-free option compared to cream cheese.
On this ultra rainy day ☔️, I'm enjoying the comfort of a @StarbucksCanada bagel with avocado spread #starbucks pic.twitter.com/7AqsOwWFCE

— Foodgressing | Areta (@foodgressing) March 28, 2017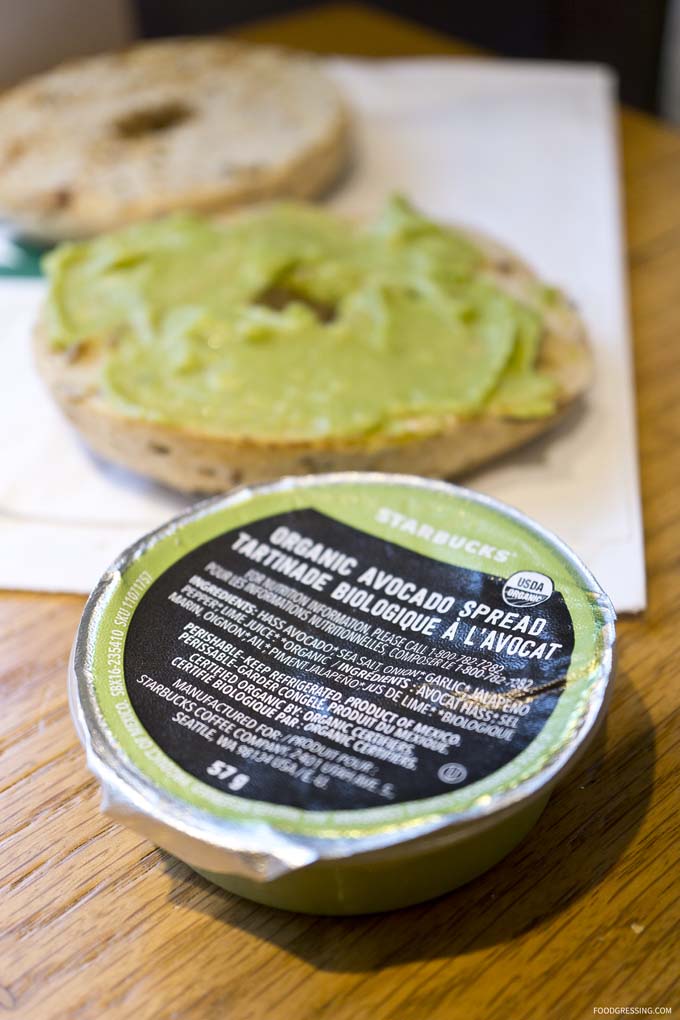 Bottom Line
The spread is my new favourite product from Starbucks Spring menu. Avocado on toast or bagel & cream cheese are now too boring for me. I'd rather have a Starbucks Sprouted Grain Bagel topped with a layer of avocado spread.