This past Spring Break, my family and I ventured to Seattle to experience the popular sights and attractions of the Emerald City. Visiting the top attractions was easy because of CityPASS. CityPASS is a fantastic way to save time and money with admissions to activities packaged into one convenient booklet. One of the 5 attractions included in CityPASS is the Pacific Science Center, which is the perfect place to immerse yourself in hands-on science fun. Admission also includes one Documentary IMAX® movie. Read on to find out what we enjoyed at Pacific Science Center.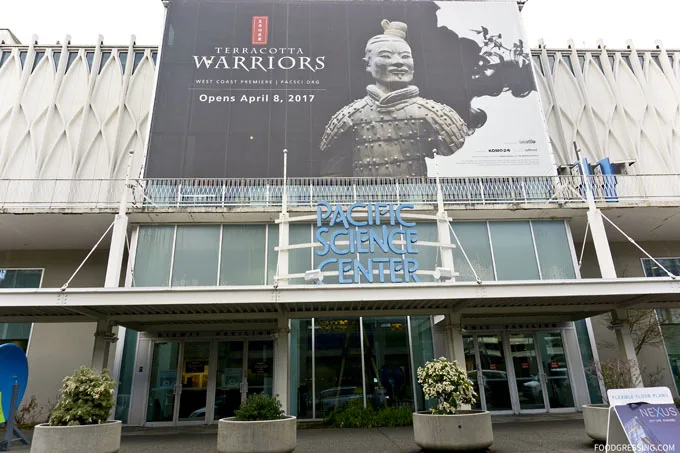 Disclosure: I am a CityPASS media partner and received complimentary CityPASS.
About CityPASS
CityPASS is offered for 12 different cities in North America. For Seattle, you save 45% off admission to 5 top Seattle attractions. The pass is valid for 9 consecutive days and the booklets can be shipped, received via instant email delivery or purchased at a partner attraction. With CityPASS, you save time from standing in line and paying for admission at the attraction. All you need to do is walk up to the entrance, present your CityPASS booklet, and then you're in! One tip is that the CityPASS booklet is treated like cash so you must keep in safe. Unfortunately, if you lose the booklet, it cannot be replaced.
Check out an overview of the attractions included in Seattle CityPASS in this official video:
Tropical Butterfly House
One of the highlights of our visit to the Pacific Science Center was the Tropical Butterfly House. This exhibit has been open for 18 years now and is a 4,000 sq ft exhibit housing live, colorful butterfly all year round. The butterflies are imported weekly from sustainable farms in South and Central America, Africa and Asia. The exhibit contains about 500 butterflies and is warm and humid (~80°F) to mimic the tropical environment. I was in awe by the beautiful patterns that I saw on the butterflies. Check out my recap video below.
Oh, I loved seeing the eyespot on the wings of this owl butterfly:
You'll find butterflies eating juices from overripe fruits. I saw some that were probing fruit pulp to find juicy spots. Butterflies have a proboscis – a hollow tube like straw – to draw nectar from flowers. Some species use fruit juice as food instead.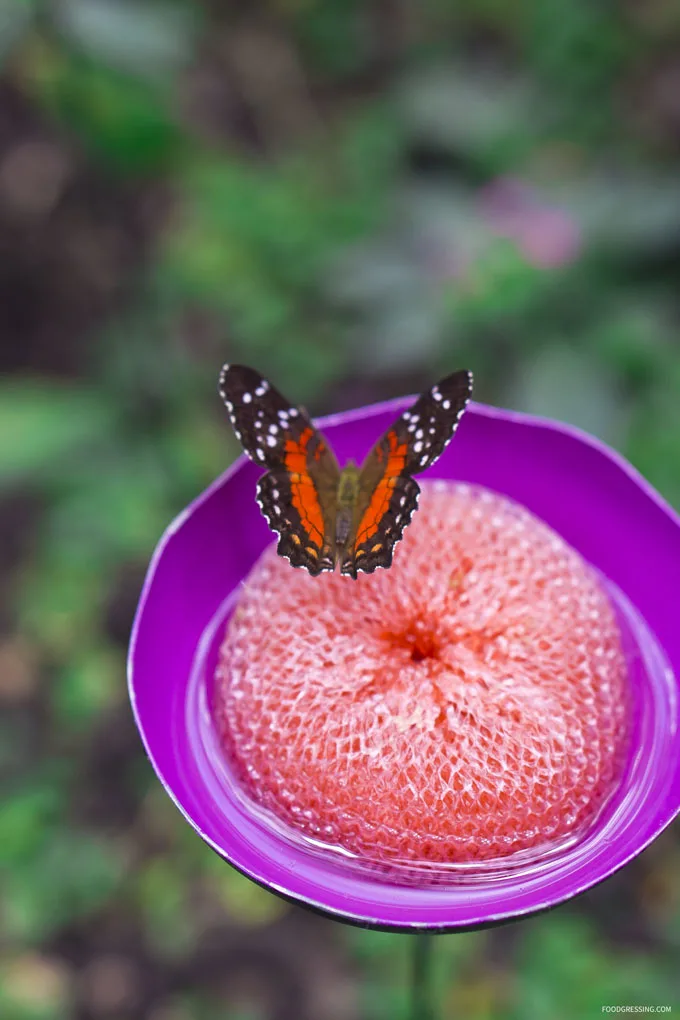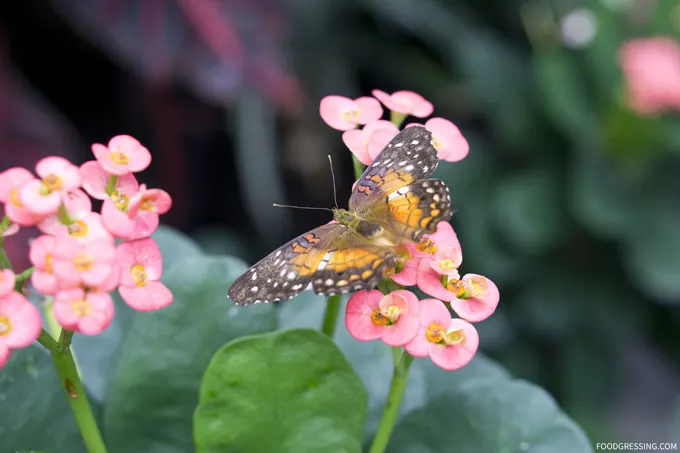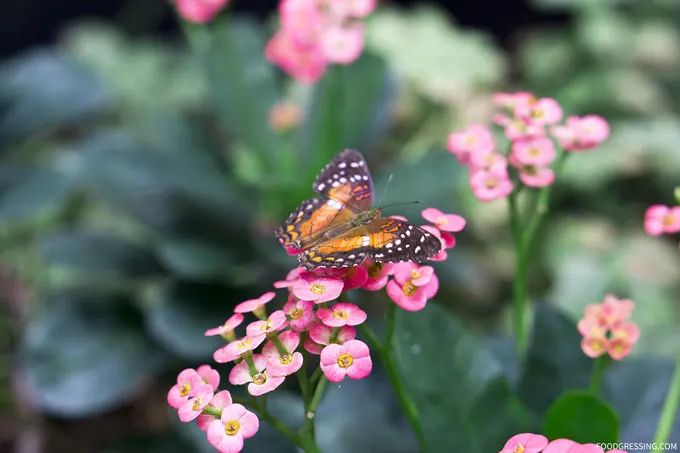 There were a few butterflies that were simply laying on the ground. But don't worry, they're OK! Butterflies need rest too.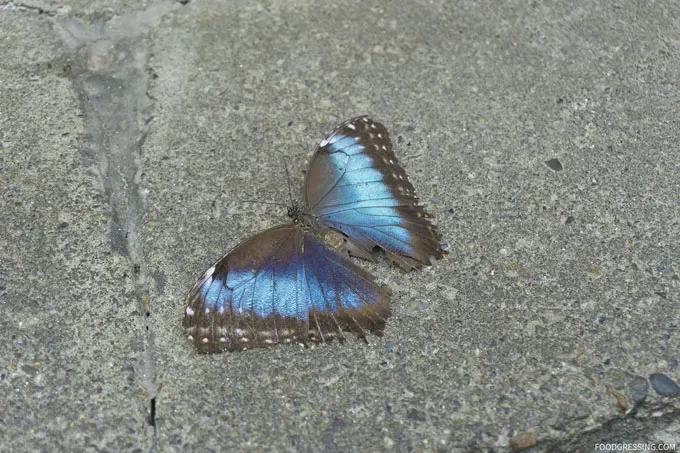 Dinosaur Exhibit
The Dinosaur Exhibit features dinosaurs from the Mesozoic Era. Some of the dinosaurs are animated so it is a great place for kids to go and play make-believe.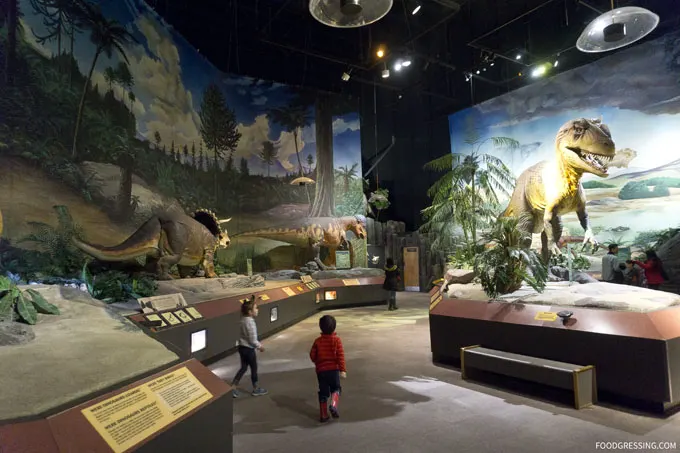 Physical Sciences & Engineering Exhibits
The Pacific Science Center has numerous science exhibits for hands-on, interactive fun. My son particularly enjoyed exploring the Gemini Capsule Model. It was a particularly popular attraction as there was a line-up of kids for it!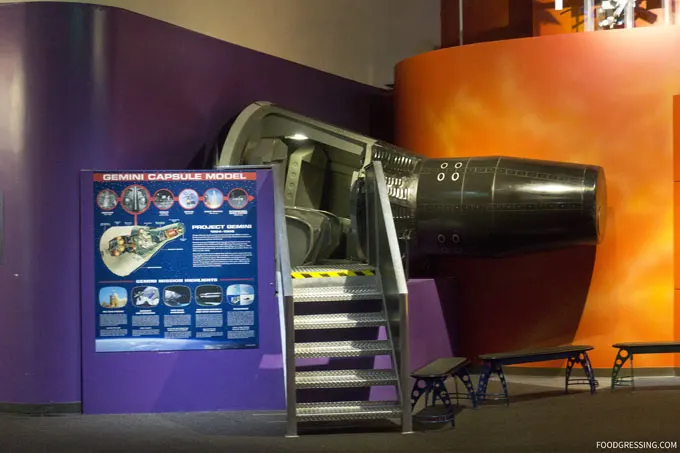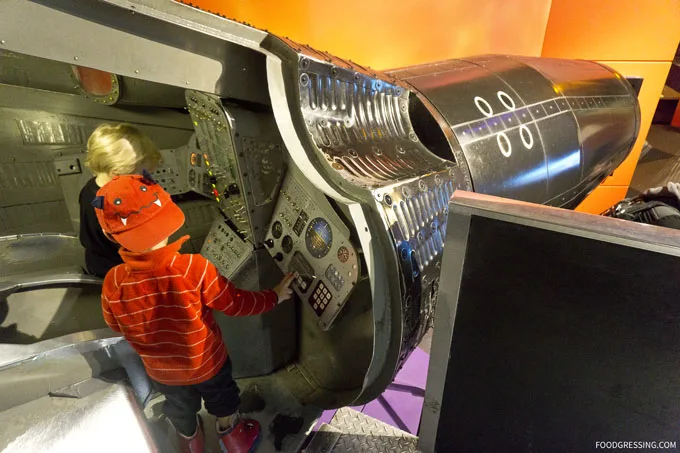 And everywhere you turn, there's something to engage with to test your knowledge or just have fun!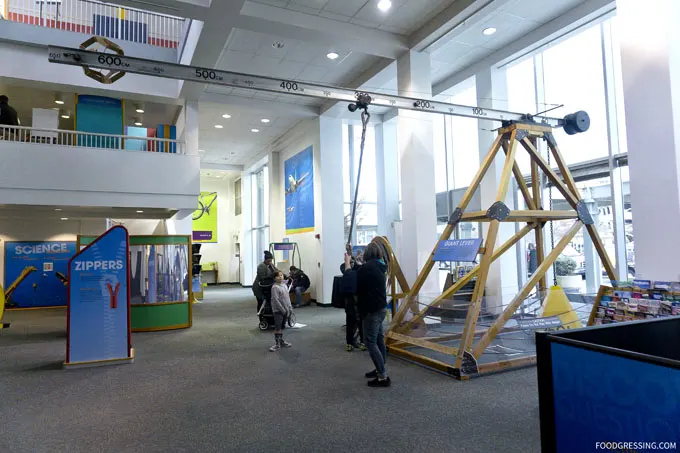 Just For Tots
The center also has a spacious toddler-centric safe, area for play.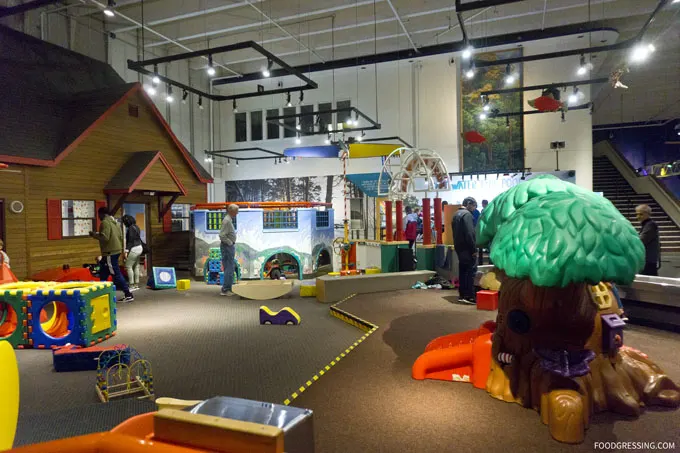 Overall Impression
We really enjoyed our time at Pacific Science Center and am planning to return on our next trip to Seattle. Unfortunately, we stayed just about 2.5 hours and needed more time. It's really a great place to enjoy a day of family fun and I would recommend visiting the center if you are visiting Seattle. For more information on CityPASS, visit www.citypass.com