Seasons in the Park is known as one of the top restaurants with a view in Vancouver. Located within Queen Elizabeth park, the restaurant sits on the highest peak in Vancouver which is at 168 metres above sea level. The sweeping views of Vancouver and the mountains from the restaurant are undoubtedly magnificent and breathtaking. Seasons' romantic setting has most certainly made it a popular location for wedding receptions. It had been several years since I last visited Seasons in the Park. Since then they have transitioned from being a fine dining, special occasions restaurant to having a menu that includes more casual, reasonably-priced items. Recently, I decided to revisit them for a relaxing lunch with my husband.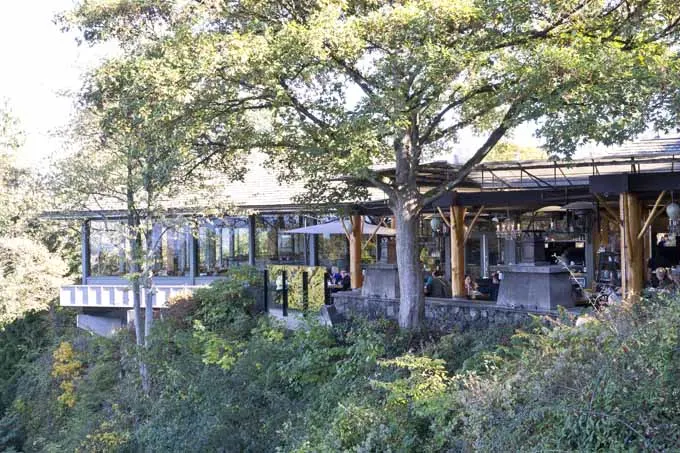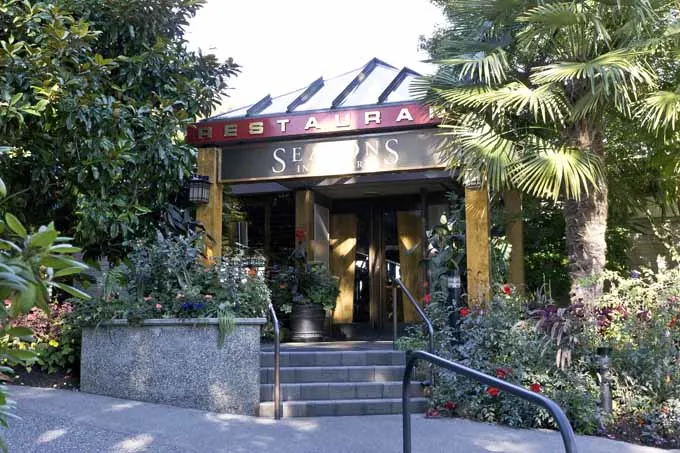 Elegant & Rustic
The interior of Seasons in the Park is elegant and inviting. With floor-to-ceiling windows, the inside dining room is fitting for a romantic dinner and for celebrations. It's also unique because of their dining room isn't quite "flat." In fact, there are a few elevated areas which I think makes it very nice for group dining.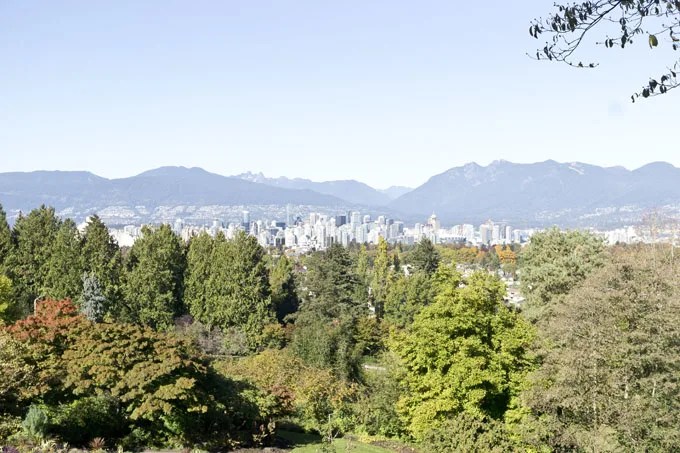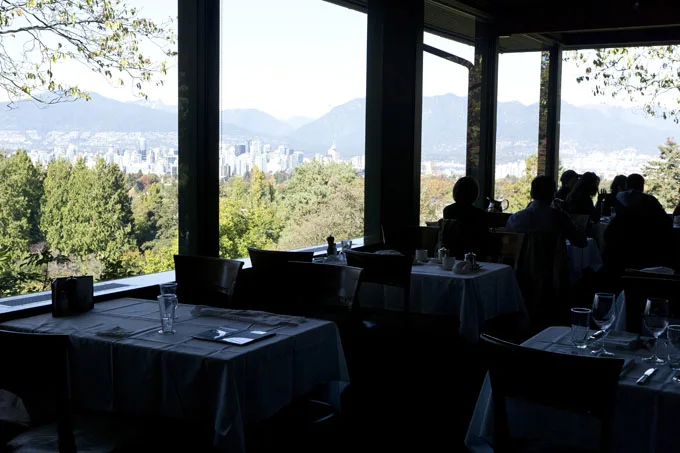 The exterior is rustic-inspired with lounge seating, fireplaces and beautiful overhanging chandeliers. We sat at a two-person table right along the edge of the patio with an obstructed view of the city.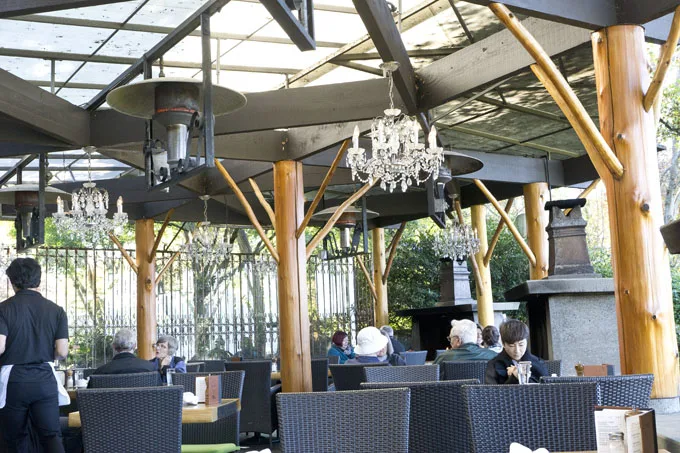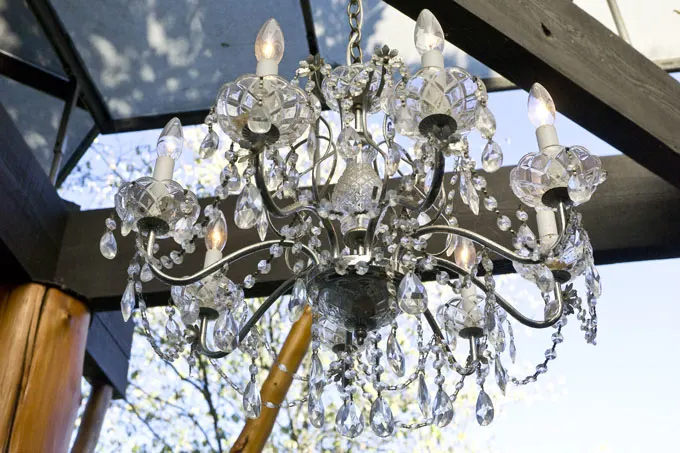 What We Tried
From their Pacific Northwest-inspired menu, we went with the miso sablefish ($36), seafood linguine carbonara ($26), and a coffee ($3.25). To start, we were presented with some complimentary bread that was warm.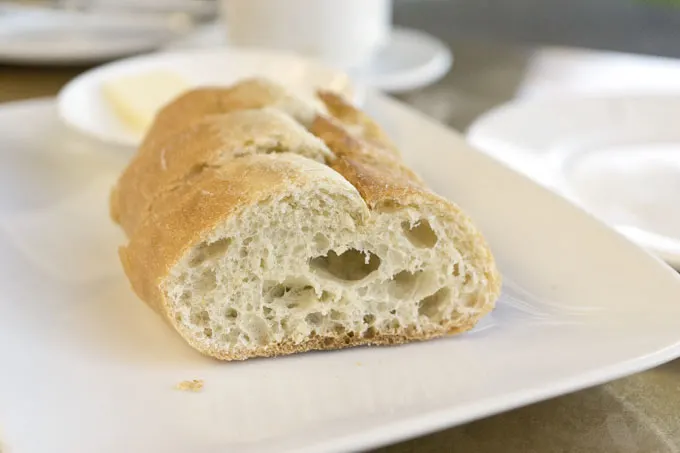 The coffee we ordered came soon after but our mains took about 15-20 minutes to arrive.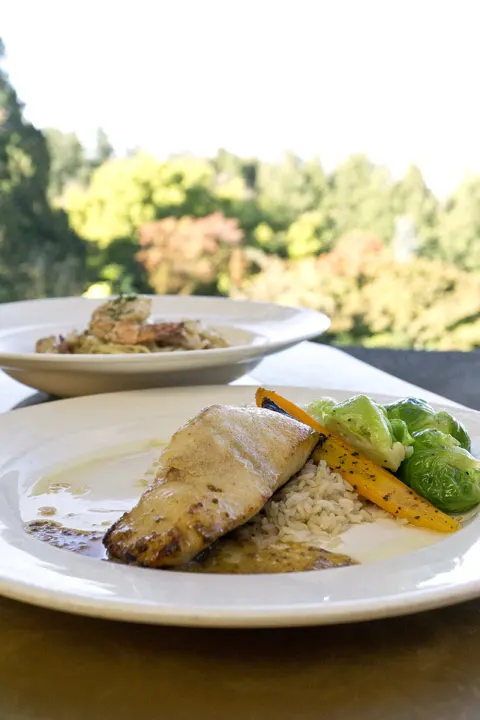 As a sablefish lover, I was impressed with how Season's in the Park prepared it. Moist, buttery, flaky, lightly marinated in miso, and just overall melt-in-your-mouth delicious. The soy vinaigrette helped cut the fattiness of the sablefish.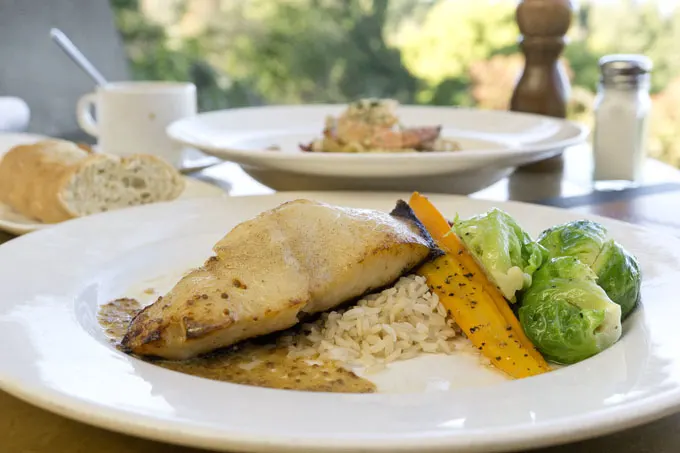 The vegetable sides were average but I thought the rice was a bit dry. Perhaps some quinoa could have made this dish more "classy" instead of just rice.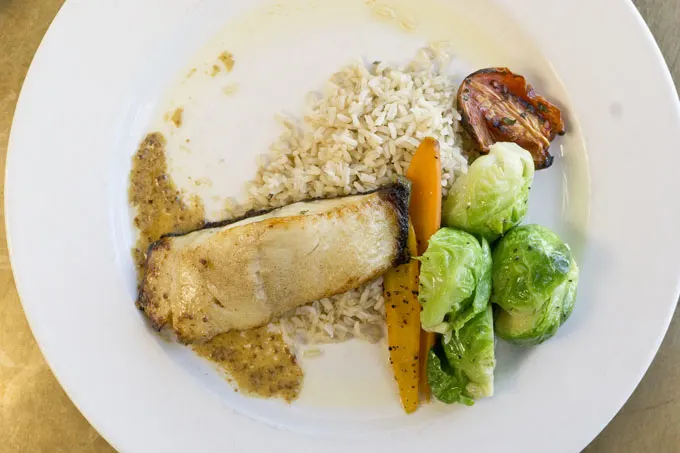 The seafood linguine carbonara had a flavourful and creamy sauce. The sauce nicely coated all the noodles. I thought there was a good proportion of seafood to noodles. There was one large prawn on top, small scallops, bacon bits and pieces of snapper.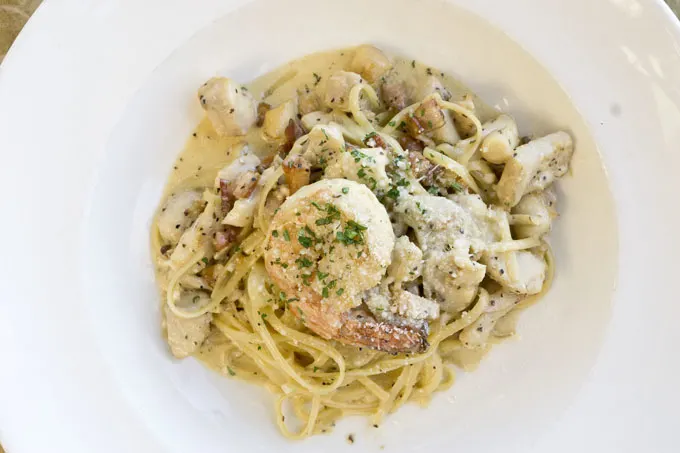 A tasty, dish that I would love to order again.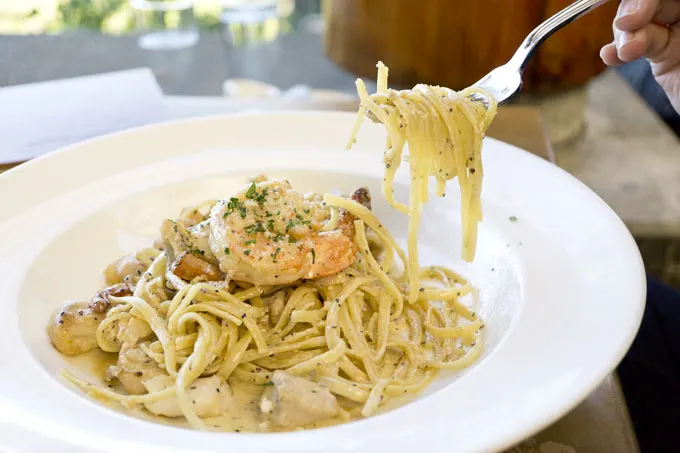 Parking
Paid parking in the park is $2.50 an hour and we needed two hours for our meal.
Overall Impression of Seasons in the Park
Season's in the Park offers a unique, dining setting with gorgeous, sweeping views of the city. The dishes we tried were overall delicious and I would love to revisit them again. Rating: 4.5/5