On Feb 8, 2018, the Science of Cocktails signature fundraiser will transform Science World at TELUS World of Science into Vancouver's largest laboratory.  At this event, the city's most talented bartenders and chefs will showcase the science behind preparing modern cocktails and cuisine.  I recently attended a media preview of what is in store for the big event.  Here's a look at some of the cocktails, food and science that attendees will enjoy.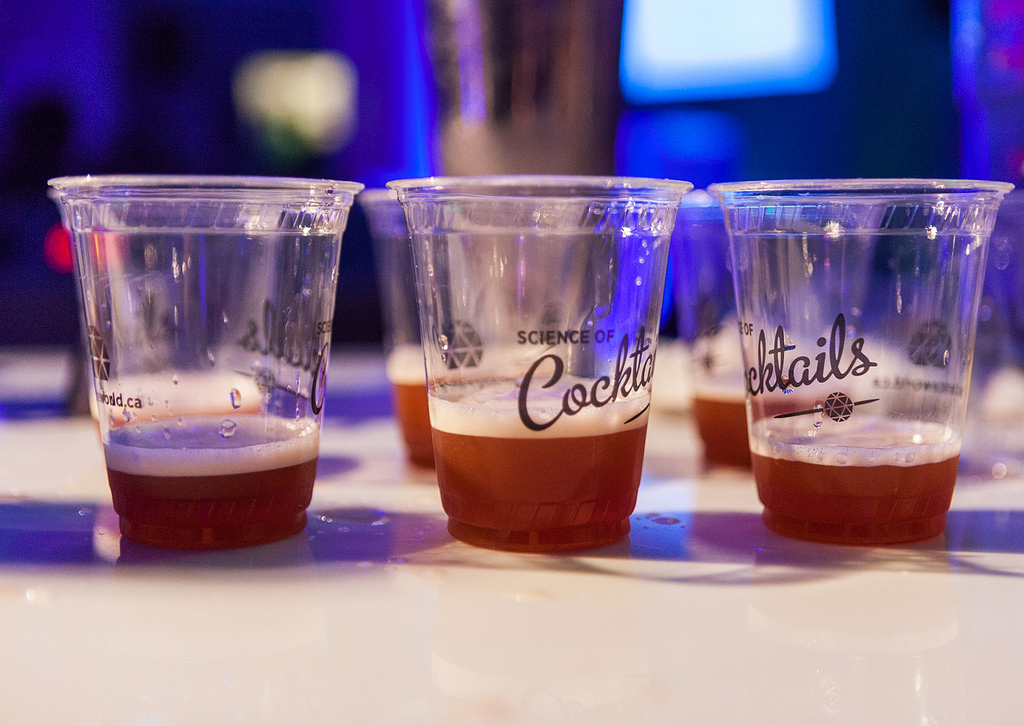 Cocktails
Guatemala Colada
Concept: Using fats/oils to make a cocktail
Recipe:
50 ml Ron Zacapa rum with coconut oil
22 ml Maillard Pineapple Cordial
22 ml citric acid and lactic acid solution
Stirred, served neat
Bartender: Grant Sceney.  Presented by Diageo.

Yuzu Sake-Tini
Concept: Molecular Caviar Pearls flavor using Calcium Bath & Molecular Mixology
Recipe:
1 oz Prime vodka
1 oz Sake
1/2 oz simple syrup
1g citric acid
Yuzu + sodium alginate pearls (in calcium bath)
Bartender: Diana Claxton (Showcase Restaurant & Bar) with JS Dupuis (Tableau)
Southern Ginger Belle
Concept:  Just how fast can you shake it?  Guests had their shaker speed measured.
Recipe:
60 ml Southern Comfort
30 ml Lemon juice
5 ml ginger juice
5 ml simple syrup
1 spoon Orange Marmalade
Bartender: Brice Peressini (The Victor, Parq Vancouver) & Andrea Civettini (Clough Club).  Presented by Charton Hobbs: Top Shelf Bar Club.
Old Fashioned
Concept: Laminar Jet Streamed Cocktail
Recipe:
2 oz Remy Martin
1 Sugar cube
2 Dash bitters
Water
Raisin garnish
Bartender: Gez McAlpine (Bruichladdich) & Cam Brown (Clough Club).  Presented by Makerlabs.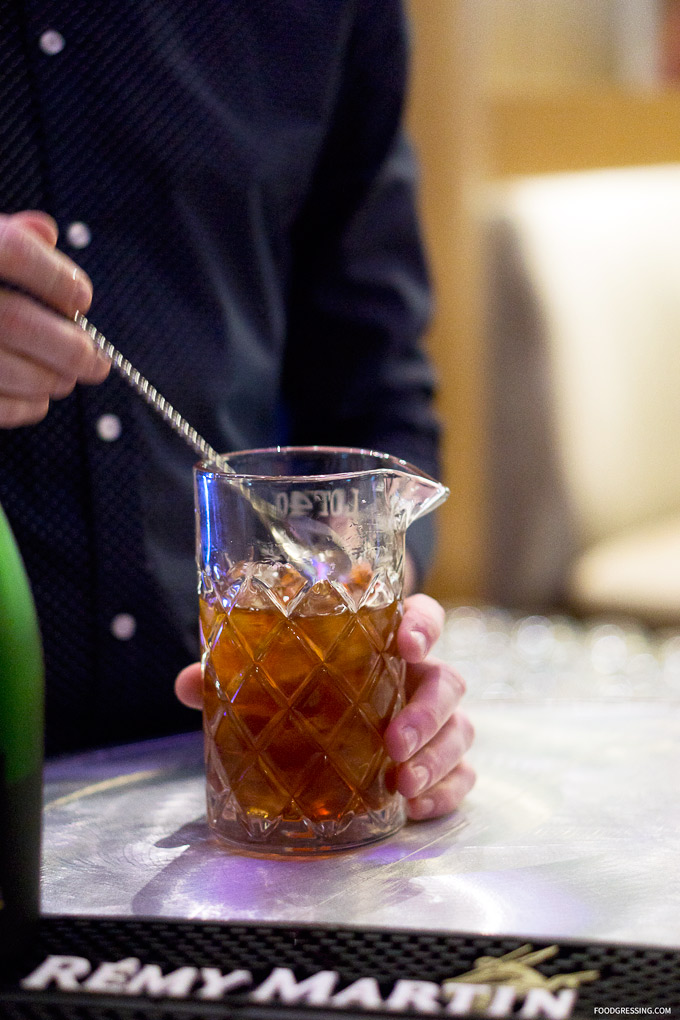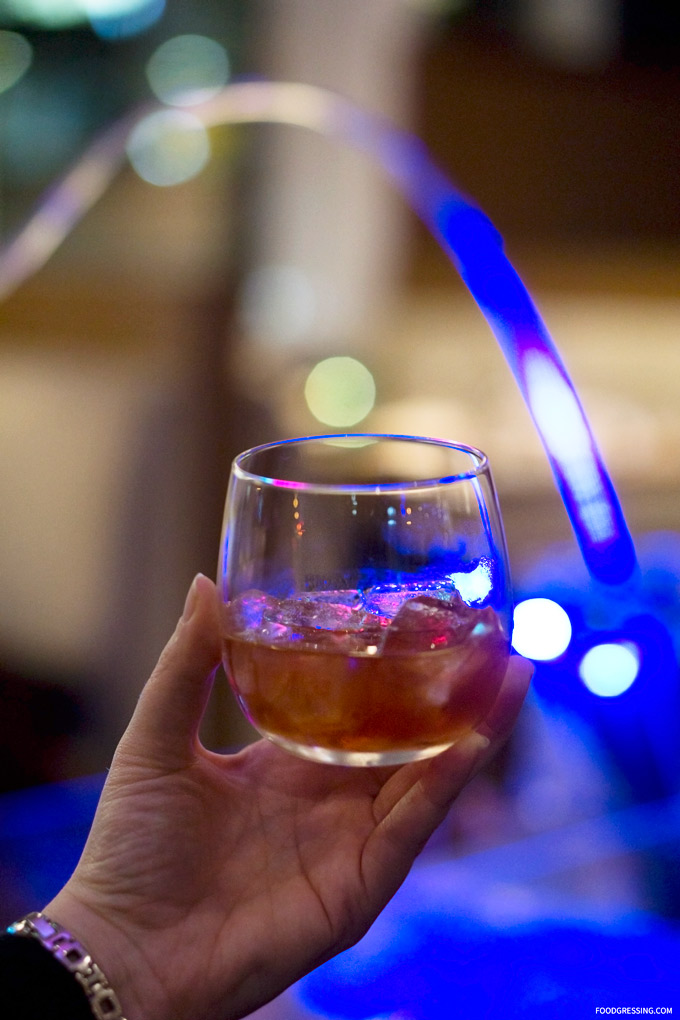 Food
Char Sui pork rillettes, yuzu pearls, miso sesame emulsion
Recipe: Can be found here
Chef: Jesse Hochhausen.  Presented by Showcase Restaurant & Bar.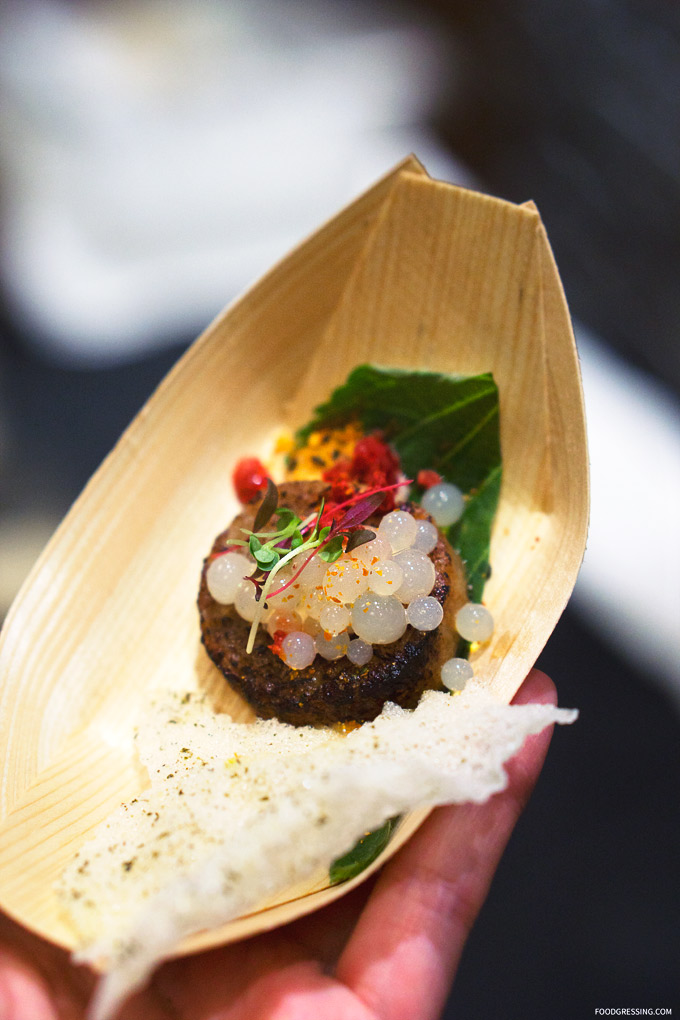 Pink Flower Roll
Ingredients: Sushi rice, asparagus, Albacore Tuna, fried egg, topped with beet juice dye, white radish & shiso leaves
Chef: Takayuki Sato.  Presented by Hapa Izakaya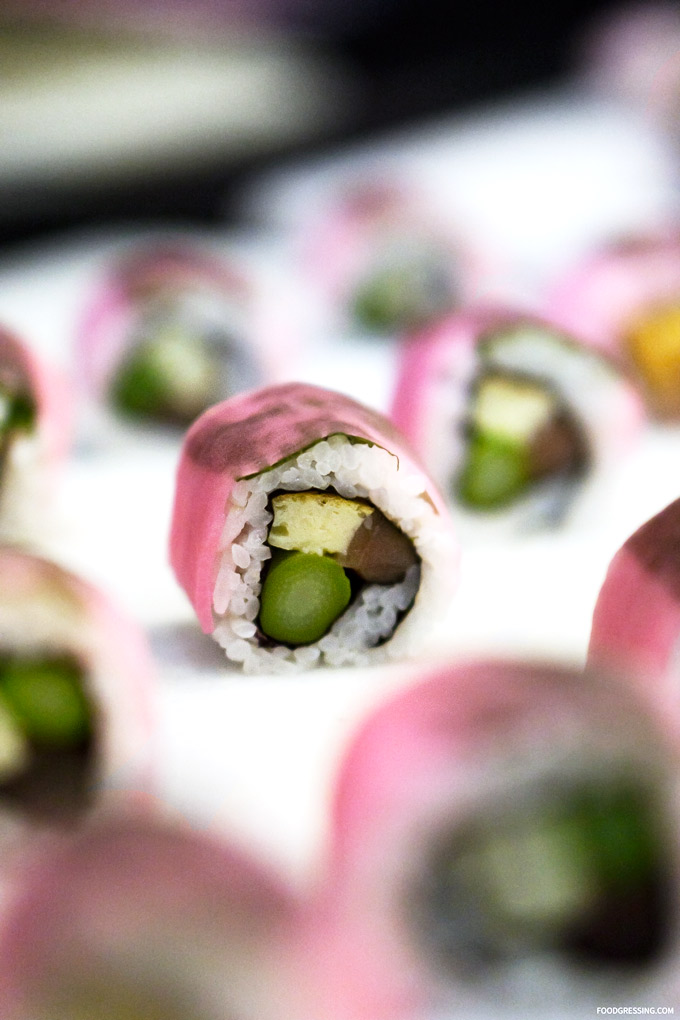 Chilled Jumbo Shrimp Cocktail with a martini cocktail sauce
Chef: Kyle Baker.  Presented by The Keg.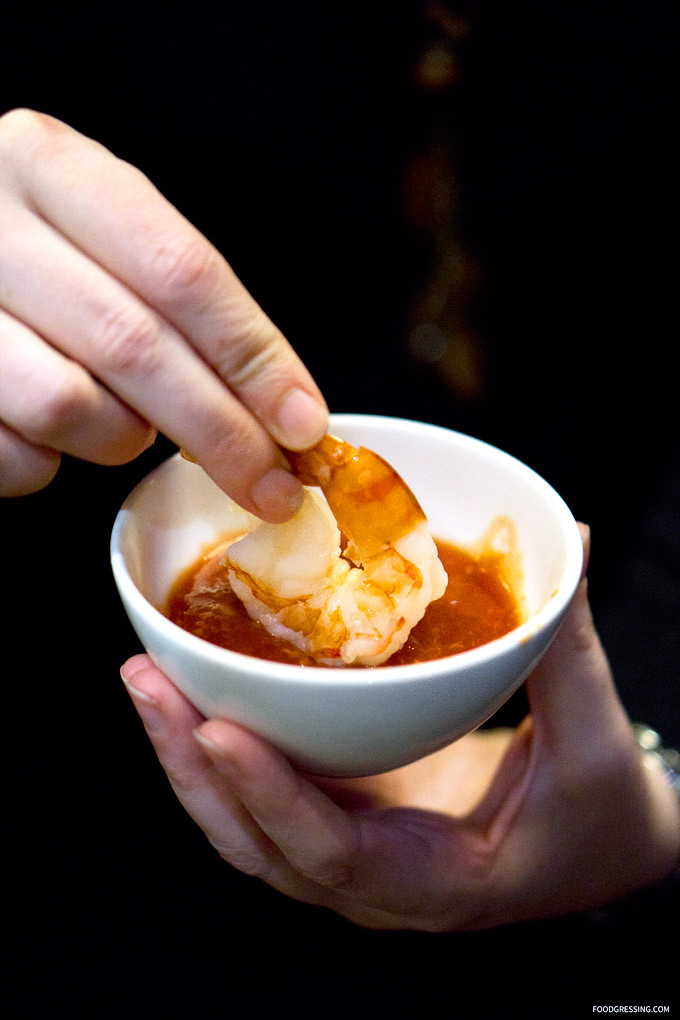 Science
Ping Pong Cannon
Guests witnessed the awesome power of air pressure as an ordinary ping pong ball was accelerated to over 700km/h – fast enough to puncture straight through the side of an aluminum beer can.
Cocktail Shaker Challenge
Attendees tested the strength and speed to be a professional bartender using sensor technology to track how fast they could accelerate a classic cocktail shaker.
Tinkering 'Tinker-Bling' (bow tie, necklace)
Craft yourself a light up LED necklace or bow tie by creating your own custom circuit.
Science of Cocktails is happening Feb 8, 2018.  For more information, visit here.  For a recap of Science of Cocktails 2017, check out this post.