Saint Germain Bakery has just opened a new location in Kerrisdale. Saint Germain Bakery Kerrisdale is located at 2319 W 41st Ave.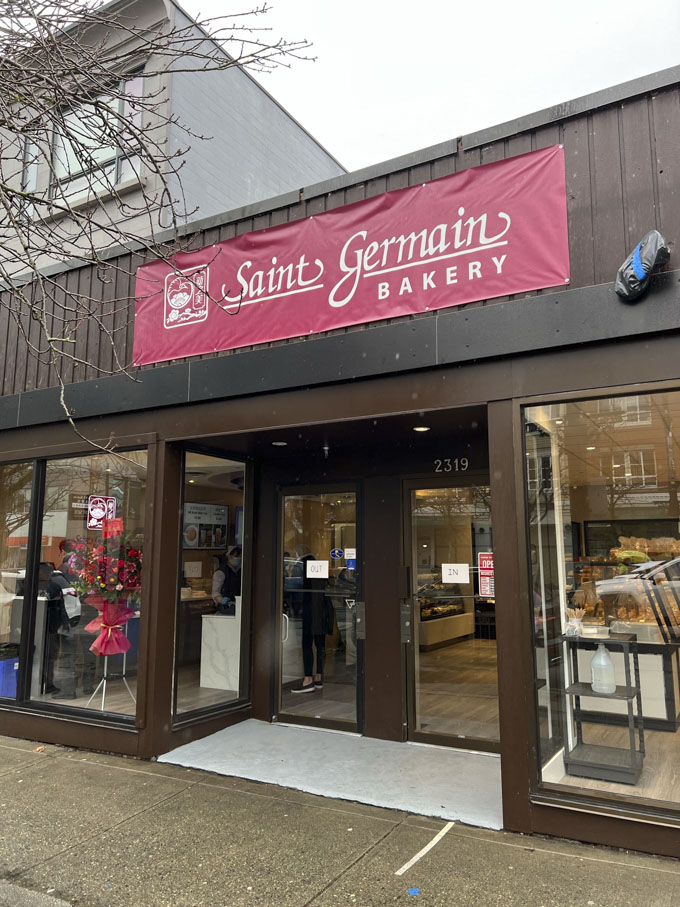 I dropped by to see the shiny, brand new store and picked up some goodies for myself. Here are the photos.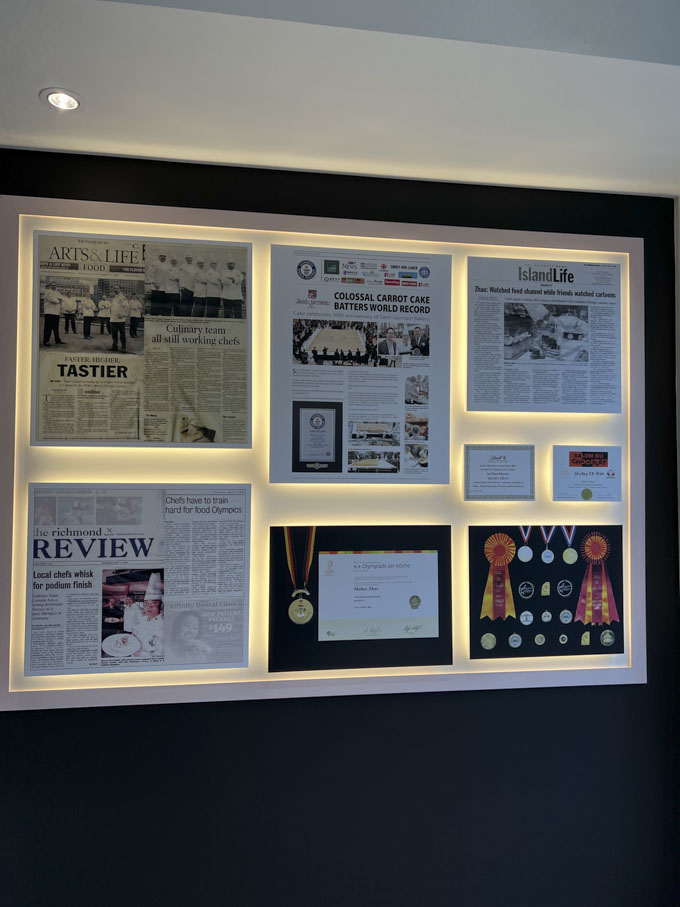 There are two rows of baked goods which you can collect on a tray with tongs.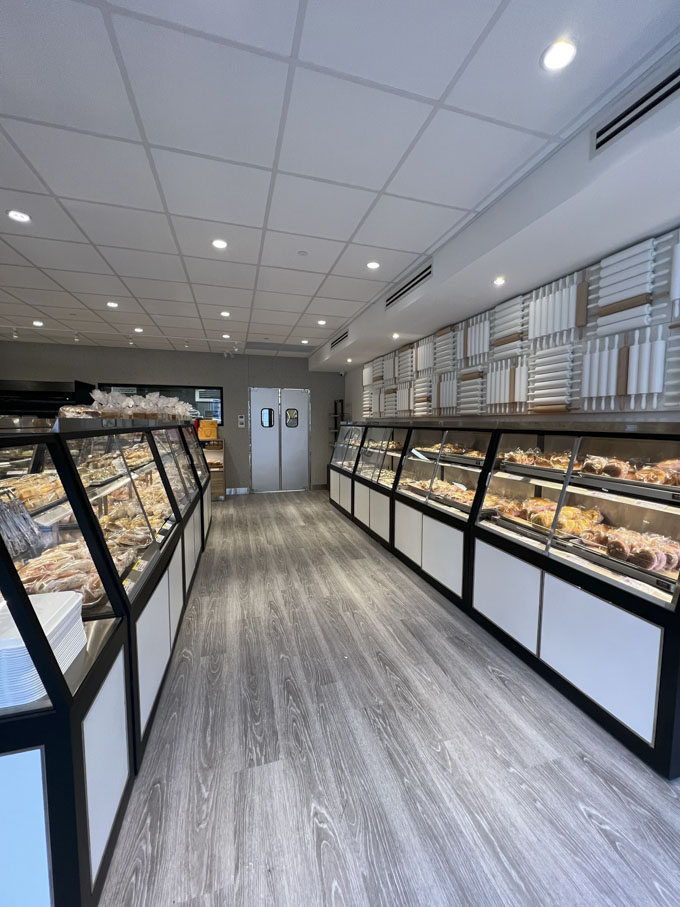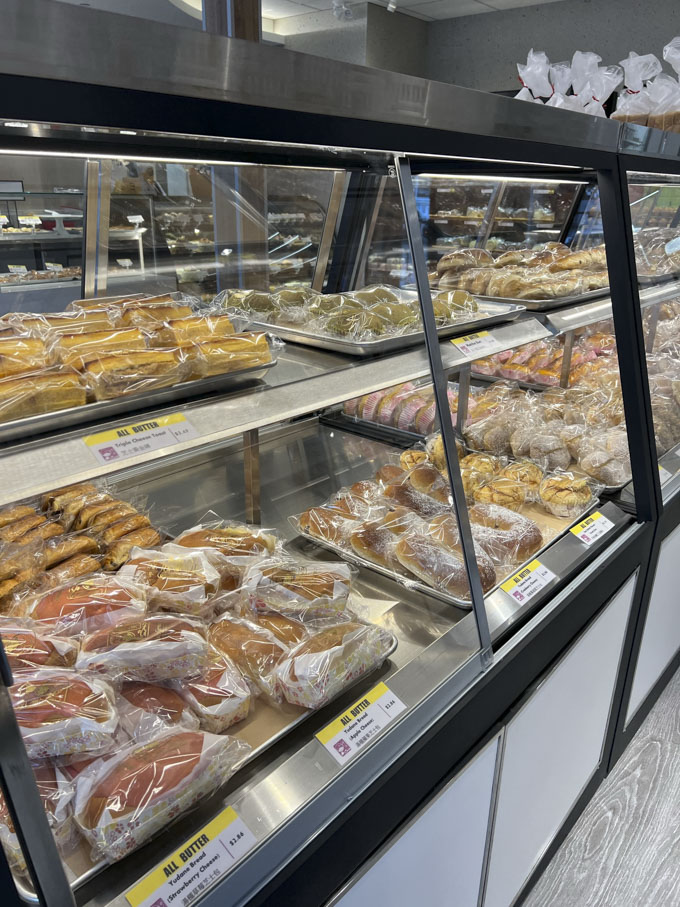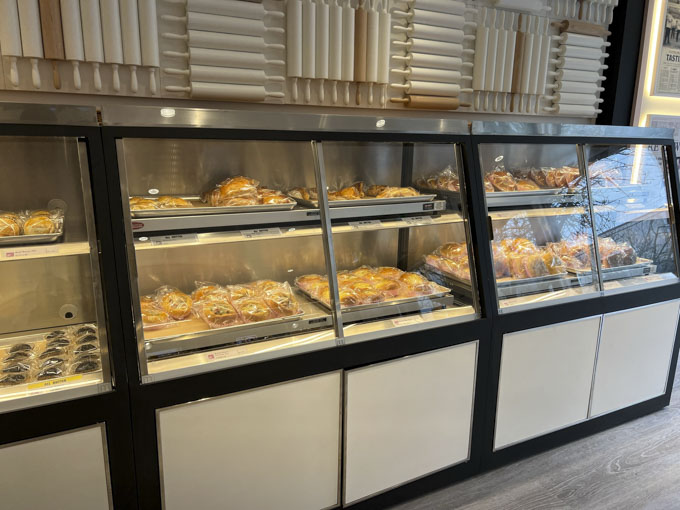 There's a cake section as well as a hot baked goods section.