San Diego is where you will find breathtaking sunsets, sparkling beaches and foodie adventures – all of which are perfect backdrops for a romantic rendezvous. Here is a roundup of Romantic Things to Do San Diego featuring fun, unique and adventurous activities ranging from paragliding to cocktail sipping to spa partaking to museum hopping.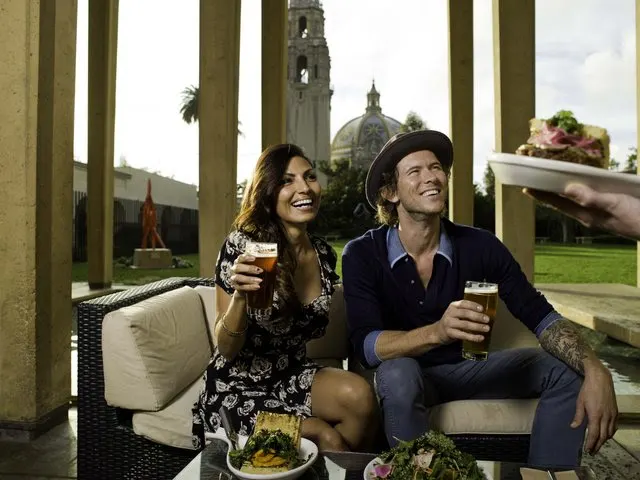 San Diego has something to offer those who want to consciously couple while doing what they enjoy most together.
Unique, Romantic Things to Do San Diego
The Gondola Company takes couples on a 50-minute private gondola cruise around the canals of the Coronado Cays in a private gondola.
Couples can add wine, chocolate truffles and other beverages, too.
Movie nights are transformed into movie magic with Seaside Cinema, which offers a Bali-inspired boho setup with pillows, market lights and a portable movie screen to enjoy a rom-com right on the beach.
It also offers picnic options with champagne and rose petals add-ons that can be set up anywhere around San Diego.
Arts & Culture
For an arts and culture experience, check out the San Diego Museum of Art which has nationally renowned collections and features works by such well-known artists as Henri Matisse, Claude Monet, Georgia O'Keeffe and Diego Rivera.
Next visit Balboa Park, with its charming gardens, dreamy architecture, delicious eats and thought-provoking exhibits.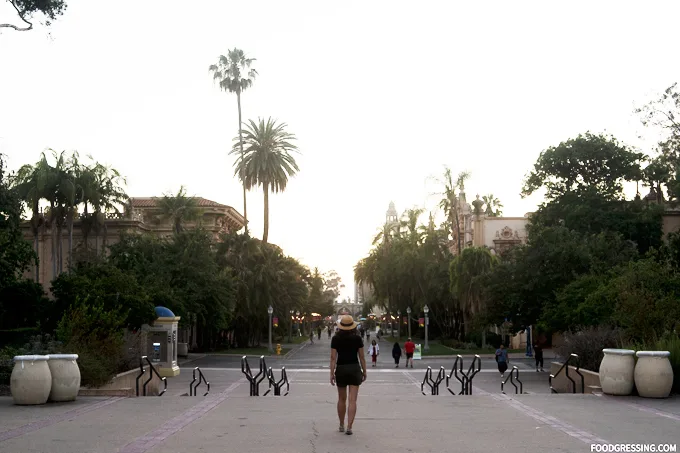 The recently transformed Mingei International Museum celebrates human creativity, folk art, craft and design in a beautifully redesigned space.
The Old Globe, one of the top regional theaters in America with more than 20 productions gone on to play at Broadway, produces about 15 amazing plays and musicals every year.
Spa & Relaxation
For couples who seek to reconnect by disconnecting through relaxation, San Diego offers up an abundance of places to stop and say spaaaaah!
Spa Kingston in Bankers Hill, for instance, elevates the classic couples' massages with hot stones, a rosemary scalp treatment and a rose petal foot bath along with dark truffle chocolates and chilled glasses of champagne.
For those who want to stretch themselves and their relationship, Trilogy Sanctuary in La Jolla is an cool spot with a wellness studio with a variety of yoga classes, including outdoor aerial options, and a rooftop vegan café with ocean views.
Romantic Restaurants
One of the best romantic things to do San Diego style is eat!
If it is true that the way to a person's heart is through their stomach, then San Diego's culinary scene offers something for foodies to fall head over heels.
One of the hottest new restaurants is East Village San Diego's Callie, the creation of celebrated Chef Travis Swikard, combines flavors of Mediterranean Coastline with fresh, local ingredients in an eclectic setting influenced by the golden hues of a Californian sunset.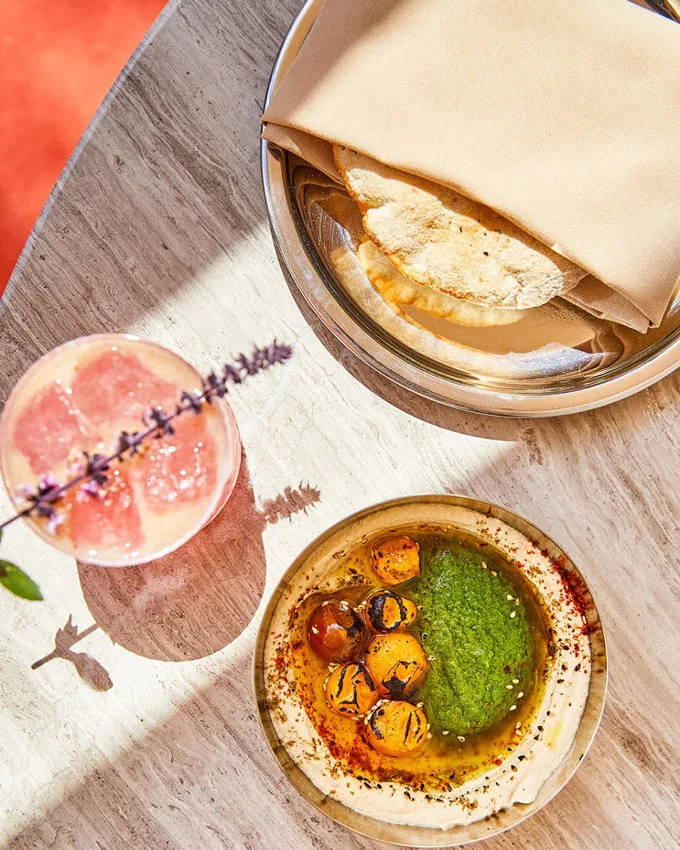 For those who want a feast for the eyes as well as the palette, Seneca, the InterContinental San Diego Hotel's rooftop restaurant, provides a playful yet sophisticated ambiance along with eye-popping views of the San Diego Bay. The tableside hand-stretched mozzarella is a must.
Bars & Breweries
San Diego is also perfect for couples who want to drink it all in while sipping on creative cocktails in even more inventive environments.
Within Common Theory Public House a friendly pub serving over 30 rotating beers on tap in San Diego's Asian district, is Realm of the 52 Remedies. Known as one of San Diego's swankiest and best speakeasies, this drinking den's opulent décor, features a glowing jade bar surrounded by a mix of Asian and Tiki accents.
Another option is Young Blood, one of San Diego's newest speakeasies, offering a curated 90-minute, three-course cocktail experience in the amber lit and intimate bar.
Instagram-Worthy Moments
For those who like to spread love on social media, San Diego is a target-rich environment for post-worthy backdrops.
Sunset Cliffs provides only-in San Diego scenery with its picturesque sandy bluffs framing the Pacific Ocean and amazing sunset views – as the name claims it.
It might be a hike, but Potato Chip Rock in East County offers a thrilling precipice for pictures.
Communal Coffee in North Park is not only a great place for a romantic coffee date, but couples can also grab a beautiful bouquet and record it all for prosperity in front of its popular "Coffee & Flowers" mural.
Adventure
Couples can fly high at Torrey Pines Gliderport on a tandem paraglider while enjoying bird's-eye views of dramatic cliffs, Torrey Pines Golf Course and the stunning mansions of La Jolla.
Sky Sailing in North County's Warner Springs offers introductory rides for up to two passengers in a sailplane (think of a plane that "sails" through the air) allowing riders to soar silently while taking in the sights of nearby Palomar Mountain and the famous Palomar Observatory, as well as Lake Henshaw and the historic Warner Springs Ranch.