Here's a look at what you can expect from Richmond Night Market 2021.
Is Richmond Night Market 2021 Open?
Yes, the Richmond Night Market 2021 is now open! The market opened on July 23 and is on until September 6.
Richmond Night Market 2021 Hours
The hours are as follows:
Fridays and Saturdays 7 pm – 12 am
Sunday and Stat Holidays 7 pm – 11 pm
Richmond Night Market Food 2021 & Drinks
One of the best parts of the Night Market is the food. Eating your way through the market is surely one way to enjoy the festival.
Here are some of the food booths that have set up at the Richmond Night Market this year.
Please note that new vendors are added on an ongoing basis.
Milk Cha
Milk Cha is back this year and they serve Butterfly Pea Milk Tea in a baby bottle or split cup.
Some of their new flavours include Earl Grey, Oolong Tea, Wintermelon, Taro, Strawberry, Ovaltine, Salted, Rose, Papaya and Black/Green Thai Tea.
Crunching Croffle (F35)
Crunching Croffle serves croffles which are a cross between a croissant and a waffle. It is a croissant cooked on a waffle machine and comes out flaky and crunchy.
They offer a variety of flavours including Original, Oreo, Rocky Mountain, Choco Banana, Caramel,
Creations by Taco Nori (F97)
Creations by Taco Nori is offering sushi burgers and nori tacos (like Salmon Nori Tacos, Spicy Salmon Nori Tacos, Tuna Nori Tacos, Spicy Tuna Nori Tacos, Wakame Nori Tacos (vegetarian), and California Nori Tacos).
There will also be a specialty variety called "Taco bout a Mash-Up" for order. This creation is made of either spicy salmon or spicy tuna on top of a bed of imitation crab with sushi rice, cucumbers, and masago.
Sides options include chicken karaage, edamame, wakame salad, and nori chips.
Bao Bites
Bao Bites offers buns with a variety of toppings like Nutella, strawberries, bananas, chocolate, matcha, red beans and more.
Hotate Vancouver
Hotate has set up a booth serving 3 kinds of curry udon:
Black Beef tendon curry Udon
Green Jalapeño curry Udon
Red Bull Beef Keema curry Udon
Aloha Boys
Aloha Boys is where you will find Kalua Pork, Butter Garlic Shrimp, Spam Musubi and Spam Fries.
G8 Taiwanese Kitchen
G8 Taiwanese Kitchen is back at the Richmond Night Market.
On the menu are Basil Popcorn Chicken, Stinky Tofu, Crispy Fish Cake, Deep Fried Pork Blood Cake, Crispy Kimchi Tofu and more.
Happy Chicken Shop (F40)
New at the Market is Happy Chicken Shop offering fried chicken and fried chicken sandos.
On the menu are Fried Chicken Bolo Sando ($12.99); 24K Gold Fried Chicken ($15.99) and Truffle Fried Chicken.
Dango House (F81)
New to the Night Market this year is Dango House offering 100% hand made Japanese mochi balls.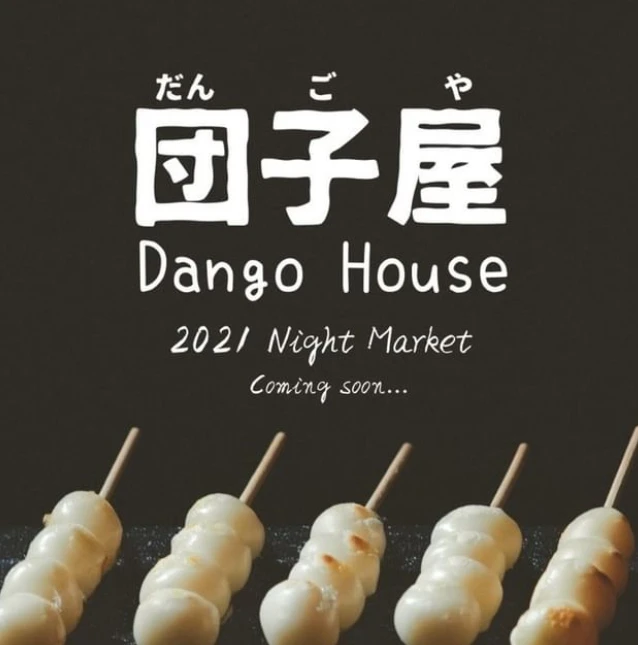 The mochi balls are offered in these flavours:
Sweet Soy Sauce
Matcha
Red Bean
Brown Sugar (with soy bean flour)
Black Sesame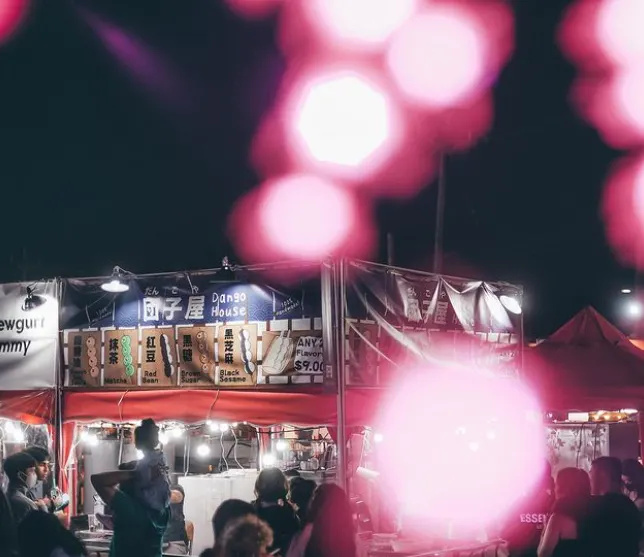 Junoon by Karakoram (F41)
Junoon by Karakoram Restaurant serves a halal menu.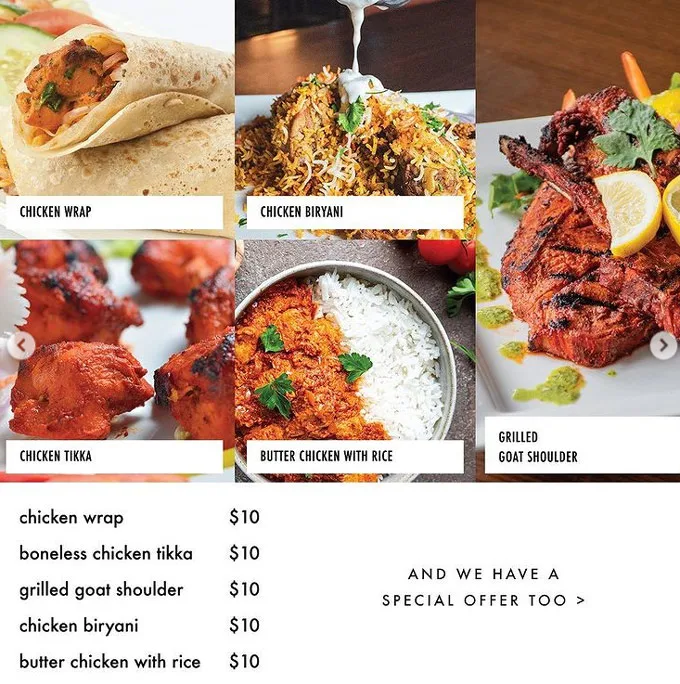 They have Chicken Wraps; Chicken Tikka; Butter Chicken with Rice; Grilled Goat Shoulder; Chicken Biryani and more. They also have a special offer too of pick any 2 items for $15.99.
CS shabu shabu
CS shabu shabu specializes in Beef Tripe Shabu Shabu – a popular street food from Xi'an.
Fresh cow tripe is simmered fora minimum of 2 hours until it reaches a soft chewy texture.
It's then infused with one of three decadent sauces (Traditional Chinese sesame sauce, red chili oil, and peppercorn oil) and finally topped with a hint of cilantro.
Yummy Foodies (F94)
Yummy Foodies is serving Oktoberfest style pork hock.
La Meza Grill (F36)
La Meza Grill serves Fusion Filipino Food like Chicken Sisig Tacos and Pork BBQ rice.
Tokyo Katsu-sand
Tokyo Katsu-sand food truck is serving real Japanese style Katsu sandos.
Their most popular option is the Gyu-Katsu featuring deep-fried AAA strip loin beef cutlet.
The Truckin' BBQ
The Truckin' BBQ is a food truck and licensed restaurant specializing in smoked BBQ. They are serving their delicious poutines, amazing smoked meat sandwiches and more every weekend at the night market.
Rainbulb (F70)
If you're looking for a flashy drink to enjoy while strolling through the Richmond Night Market, check out Rainbulb (presented by Passion 8).
This stall specializes in colourful, light bulb sodas in flavours like grapefruit (pink), orange and mango (orange) and so forth.
Virgin Cocktail
Virgin Cocktails is serving light-up mocktails.
Noah's Cafe
Noah's Cafe is serving Hayashi Omelette Rice at their booth starting July 30.
Grilled rice paper (F99)
Grilled rice paper serves Vietnamese Pizza (known as Bánh Tráng Nướng) which is essentially grilled rice paper used as a pizza base.
Beavertails
The Beavertails Vancouver food truck is serving their addictive, whole-wheat Canadian pastries served hot with your choice of delectable toppings.
Namaste Food Lovers
The Namaste Food Lovers food truck is where you can find Momos (East and South Asian steamed filled dumplings). Their Momos come in different varieties like Paneer, Fried Chicken, Aloo and more.
My Little Country (B12)
My Little Country offers sesame rolls and HK style curry fish balls that are prepacked.
Thai Affair Rolled Gelato
The Thai Affair Rolled Gelato food truck is serving hancrafted rolled gelato in flavours like Cookies n' Cream; Kinder Bueno; White Chocolate Raspberry; Salted Caramel and more.
Sprinkles Gelato (F56)
Sprinkles Gelato serves gelato-based desserts like brownie sundaes and gelato sandwiches.
Richmond Night Market History
Founded in the year 2000 by entrepreneur Raymond Cheung, the Richmond Night Market has grown from modest beginnings since its first location at the Continental Centre on Cambie Road.
Richmond Night Market is the largest Night Market in North America and has become an international attraction, attracting over 1 million visitors each year pre-pandemic.
Richmond Night Market Location
The regular location of the Richmond Night Market is the corner of Number 3 Road and River Road. One block from Bridgeport Canada Line Station and next to the River Rock Casino.
Richmond Night Market Parking
Parking has been free in the past, but limited. Please note, the Night Market's parking is separate from River Rock casino.
Stay tuned to the ongoing developments. Follow Richmond Night Market Instagram or Facebook for updates.
This post was first published July 2021 and updated August 2021.