The Richmond Centre Dining Terrace Patio is now open!
Those of you who get takeout at Richmond Centre Dining Terrace (aka Food Court) can enjoy your food at the newly Dining Terrace Patio.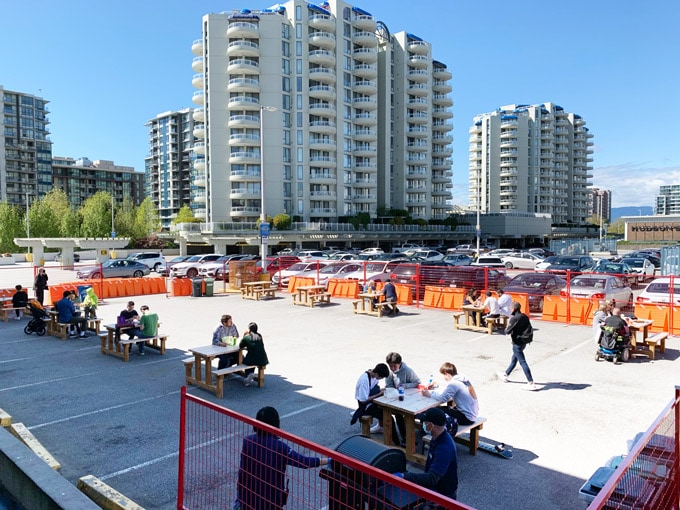 Does this consider as a rooftop patio? I think so 🙂
Above is my photo of the Dinning Terrace patio which is located on the upper level parking lot just right outside the entrance to the Dinning Terrace.
Enjoy your eats out in the sun, from 11 am – 7pm Monday to Saturday and 11 am – 6 pm Sundays and Holidays – weather permitting.
The patio is staffed to clean and maintain the area and there are garbage bins set up.