Newly opened in Fraserhood is Poquitas Cantina, a pop-up restaurant serving up Latin inspired dishes and cocktails with brunch, Happy Hour and dinner service. Located at 630 Kingsway, Poquitas Cantina takes over the space formerly occupied by The Black Lodge. The restaurant is expected to remain open until March 2019 as the block will be demolished and redeveloped subsequently.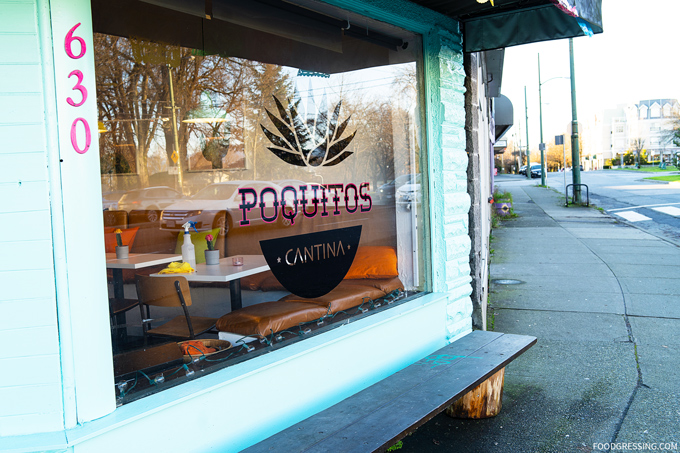 The team behind Poquitas Cantina includes husband-and-wife duo Chef Luc and Lisa Leimanis (who together own Railtown hotspot The Uncommon Cafe) and their friend Jennifer Scott (local public figure and interior designer of A Good Chick to Know). The trio, who are lifelong friends, each bring their areas of expertise to the game: culinary, business and design, with the common goal of creating an unpretentious neighbourhood haunt for great cocktails and delicious tapas with a Latin flavour.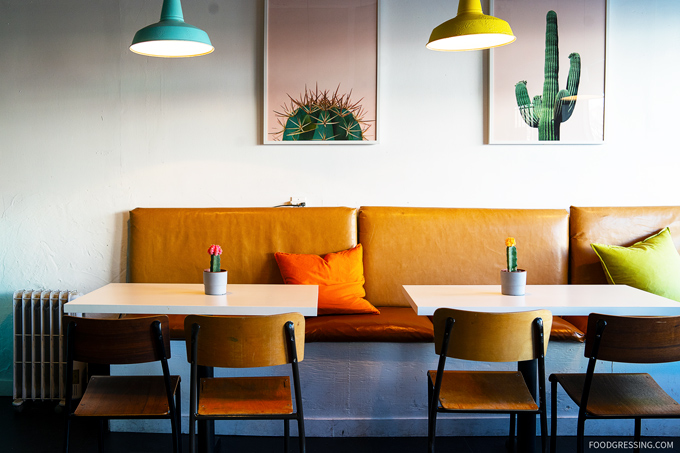 The space at Poquitas features fresh whites and heavy pops of vibrant tropical Central and South American palettes. The focal point of the dining area is the bar with small dining tables along the sides.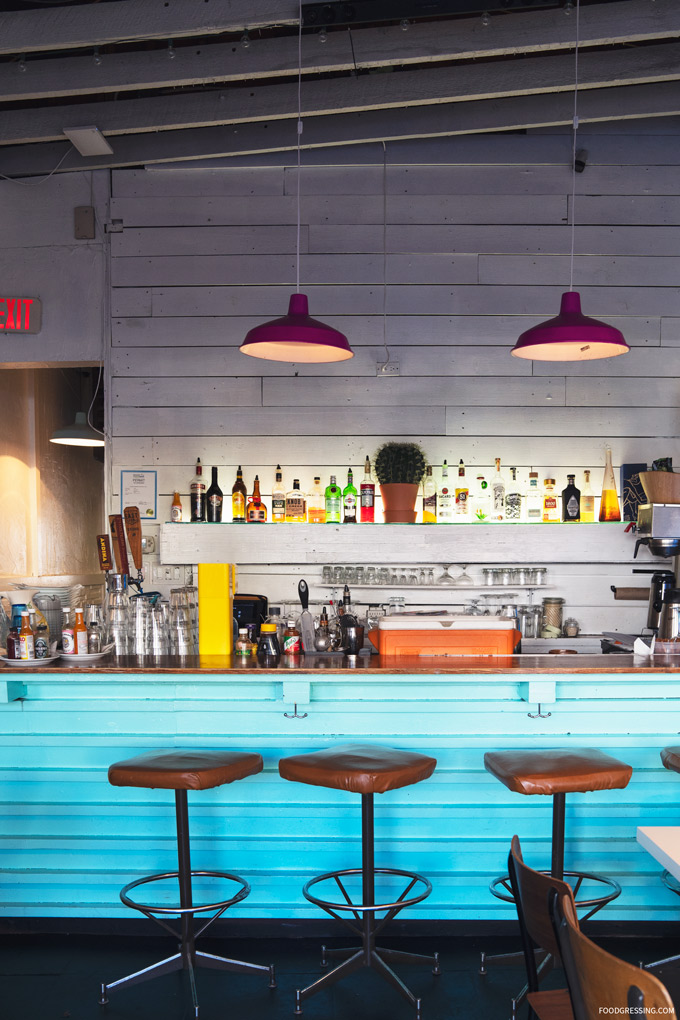 The tapas style menu at Poquitos Cantina was inspired by Chef Luc's travels throughout Mexico. Tapas run 5 pm until late and diners can expect dishes like the Yucca Stack, Grilled Chorizo, Borracho Steak (beer marinated steak served with chimichurri and grilled garlic toast), Honduran Ceviche and so forth. Brunch on the weekends run from 10 am to 2:30 pm and you will find a range of dishes from traditional Mexican-style breakfast items like the Asada & Eggs to more creative and unique ones like the Arepa Stack.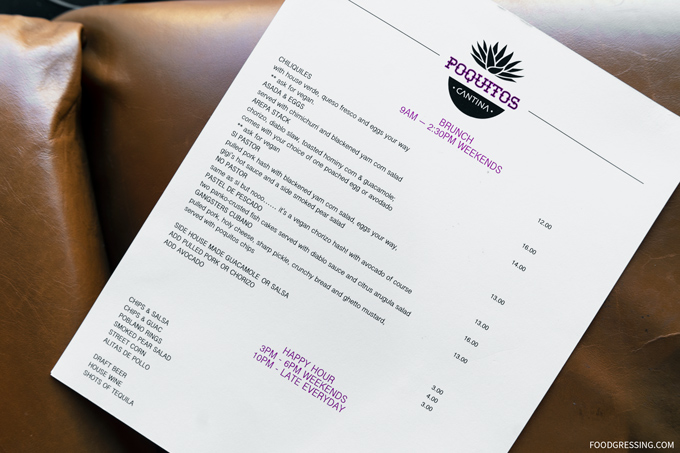 I was invited for a media tasting of their brunch menu. Here's a look at what I tried.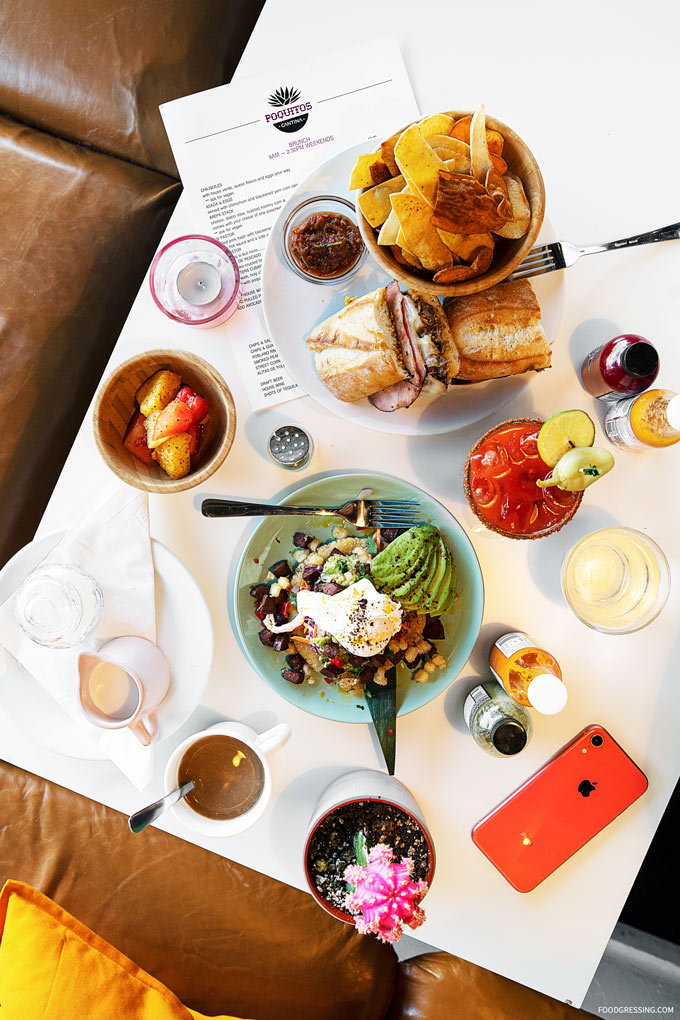 Disclosure: All food and drinks in this post were complimentary. Opinions are my own.
One of the more unique brunch items is the Arepa Stack ($14) (a corn pancake) accompanied by chorizo, diablo slaw and toasted hominy corn and guacamole. I had some add-ons to the dish including a soft poached egg and avocado. The crispy arepa texture was interesting while the chorizo added some spicy and smoky flavours to the dish.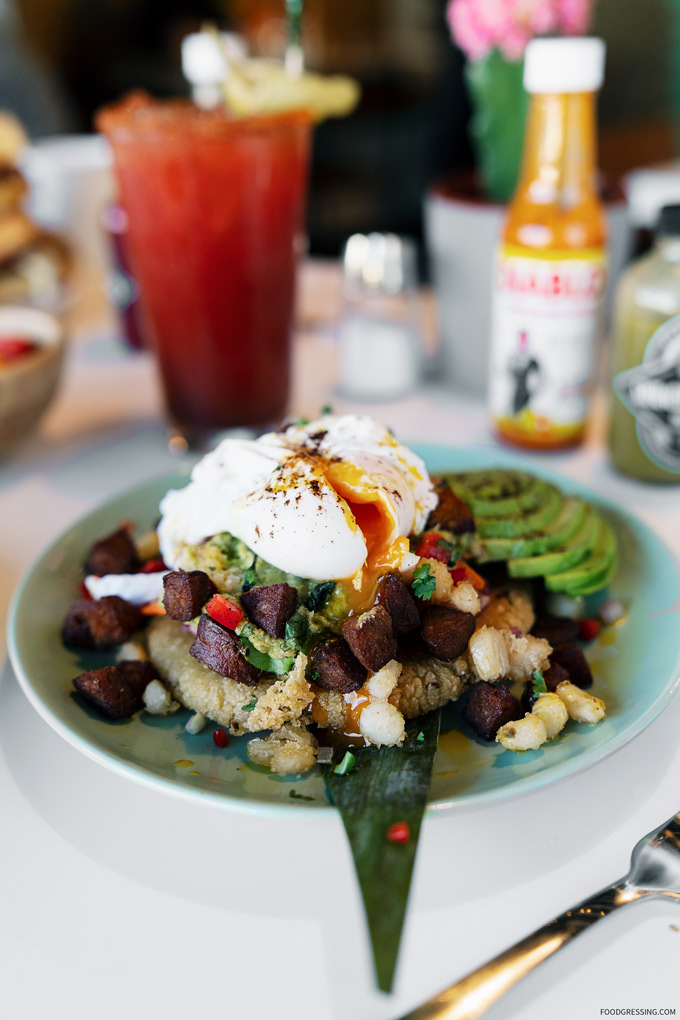 We also tried the Gangsters Cubano ($13) featuring a pulled pork sandwich with cheese, pickle, and mustard. This was served with poquitos chips including some made from fried vegetables (like sweet potato and yam). The sandwich had fun mix of flavours from the sweet and spicy pulled pork, the sharp pickle to the tangy mustard seeds.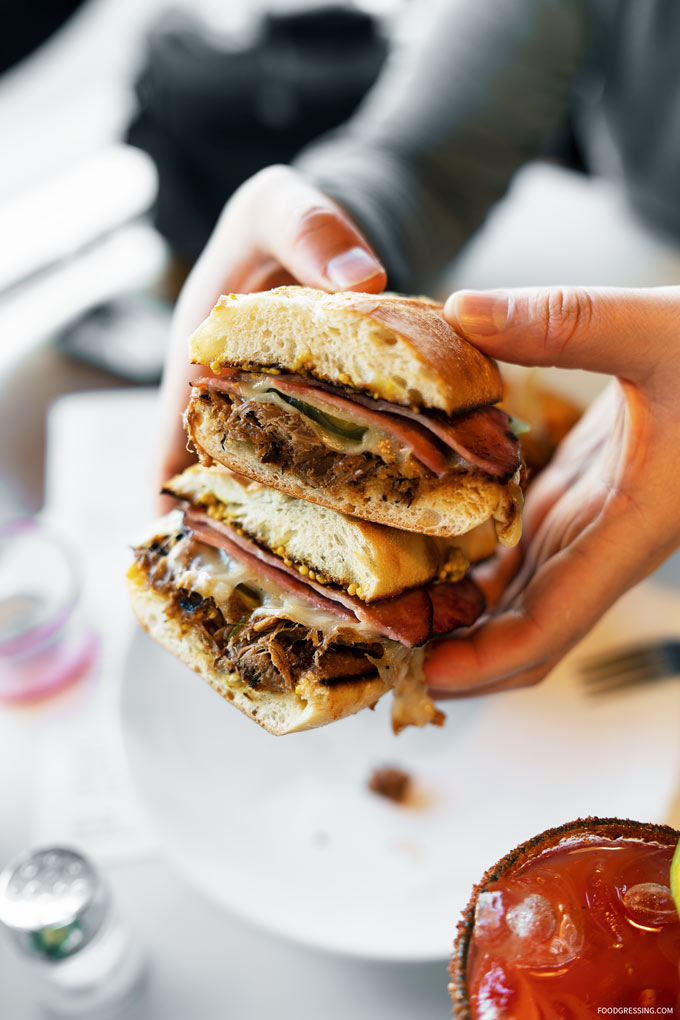 For drinks, we had a regular drip coffee featuring Mexican coffee beans and a Caesar.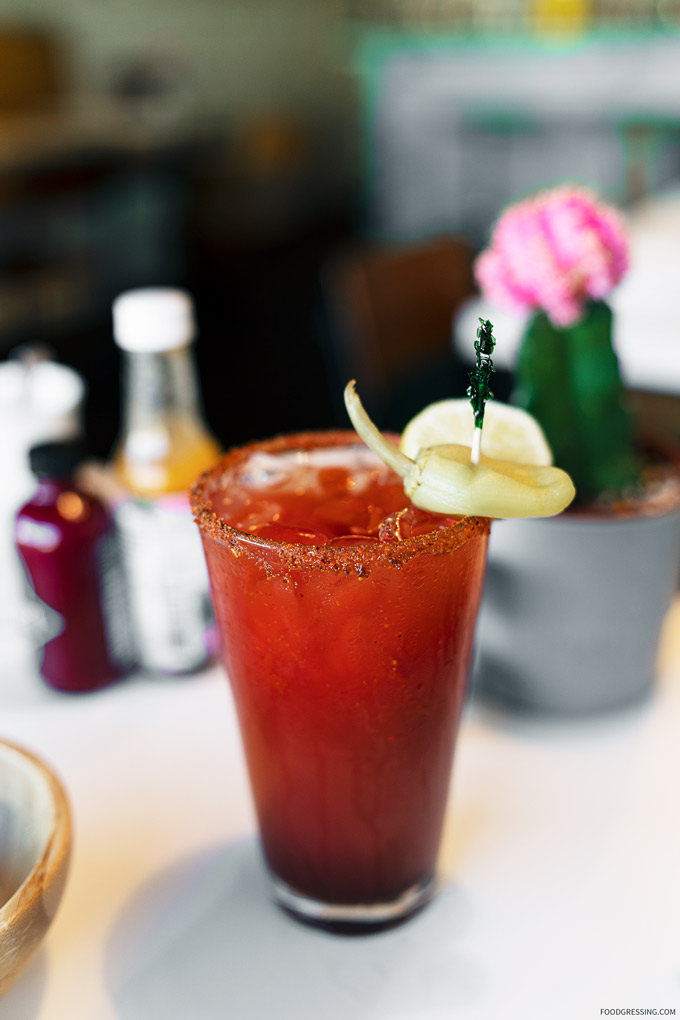 For the full menu and other details, check out www.poquitoscantinavancouver.com and follow along with the social story at @poquitosvancouver.
Poquitos Cantina
Address: 630 Kingsway, Vancouver, BC
Website: ‎/www.poquitoscantinavancouver.com