Disclaimer:  All items in this review were complimentary.  Opinions are my own.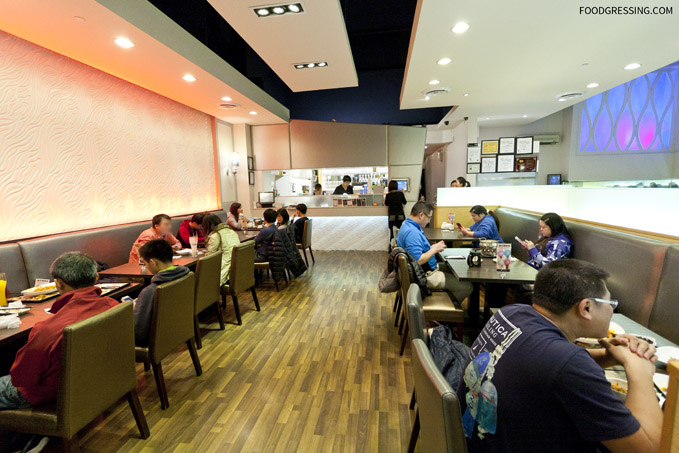 With four locations in Metro Vancouver, Pearl Castle Cafe offers customers authentic Taiwanese dishes and over 100 flavours of specialty drinks to choose from.  I was recently invited by Chinesebites.com for a menu tasting at Pearl Castle Cafe at Continental Centre in Richmond.  On this food adventure was Nosh and Nibble's Hanson and we selected menu items which we thought were the most exciting, intriguing and mouth-watering.
Parker Place Origins
Pearl Castle Cafe started out as a food stall at Parker Place in 1996.  This location at Continental Centre is their first of four official restaurant locations.  I loved the interior which was bright, clean and lively with the vibrantly colored walls.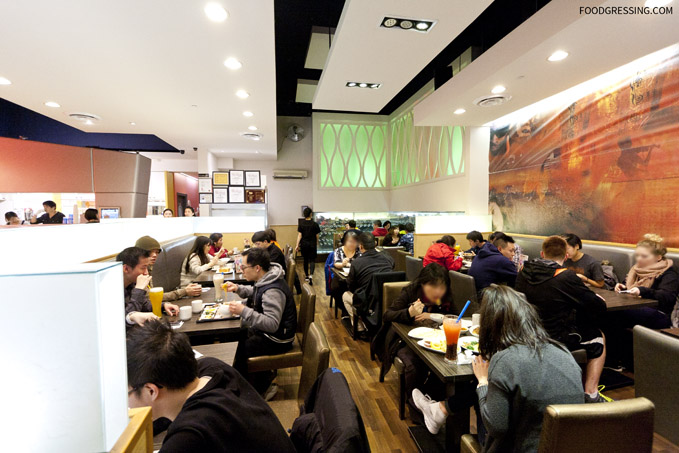 Pearl Castle Cafe Menu
Pearl Castle Cafe's menu of Taiwanese dishes including hot pot specials, vegetarian meals, fried rice selections, noodle selections and specialty dishes.  Their drinks menu is undoubtedly extensive with fresh fruit juice, bubble teas, and frappes.
I noticed that the prices of the menu items shown by Zomato are outdated.  Because of that, I took photos of the menu which can be downloaded here (large file, 17 MB).
What We Tried
Hanson and I were given the liberty to choose items from the menu so Hanson.  We ended up choosing 12 items consisting of appetizers, fried rice, special rice selection, hot pot special, special meals, shaved ice, novelty drinks and desserts.
The items are listed below:
Wonton with Chili Sauce ($6.25)
Honey Sauce Chicken ($8.75)
Abalone Mushroom with Three Spices ($8.95)
Fish Nuggets with Sour Sauce ($9.50)
Coconut Seafood and Pork Hot Pot ($12.95)
Pineapple Shrimp Fried Rice ($10.95)
Apple Curry Chicken Nuggets with Rice ($9.25)
Young Girl's Dream + Pearls (grenadine, calpis, pop, cream) ($5.25 + $0.50)
Ferrero Rocher Milkshake ($5.95)
Mixed 4 Toppings Shaved Ice with Milk Ice Flakes ($6.95)
Fluffy Cream Thick Toast with Almond Flakes ($4.50)
Japanese Green Tea Fluffy Cream Thick Toast ($4.25)
The wonton with chili sauce ($6.25) was just mildly spicy with a tender pork filling.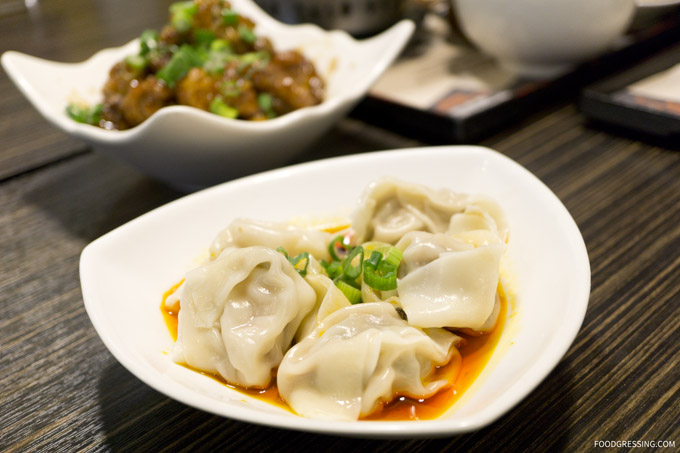 The honey sauce chicken ($8.75) had a strong honey flavour while the meat was nicely tender.  I felt it was too reminiscent of honey chicken from a Chinese fast food stall in a mall, so I personally would not order it again.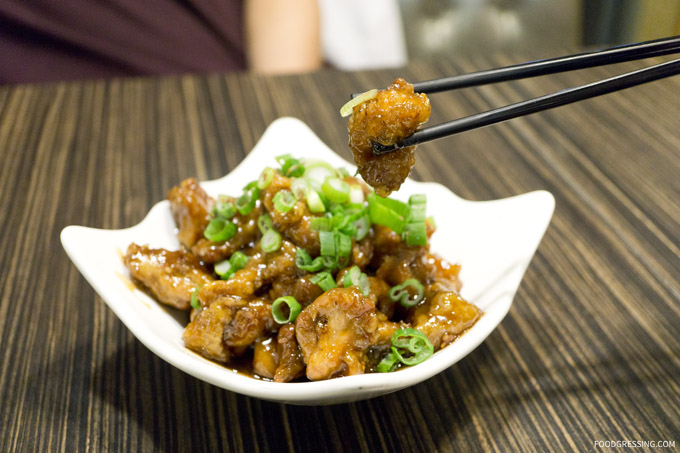 The abalone mushroom with three spices ($8.95) was one of the stars of the night.  I love how there was so much sauce and that the abalone mushrooms were juicy and flavourful.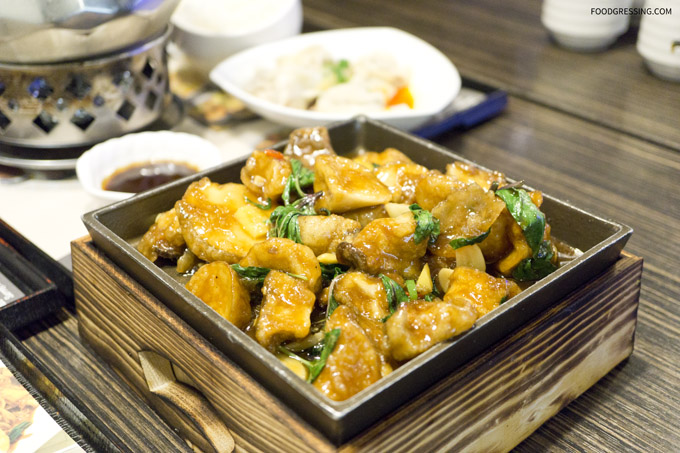 The fish nuggets with sour sauce ($9.50) was my least favourite of all the dishes.  The fish was nicely tender but the sour sauce tasted very artificial.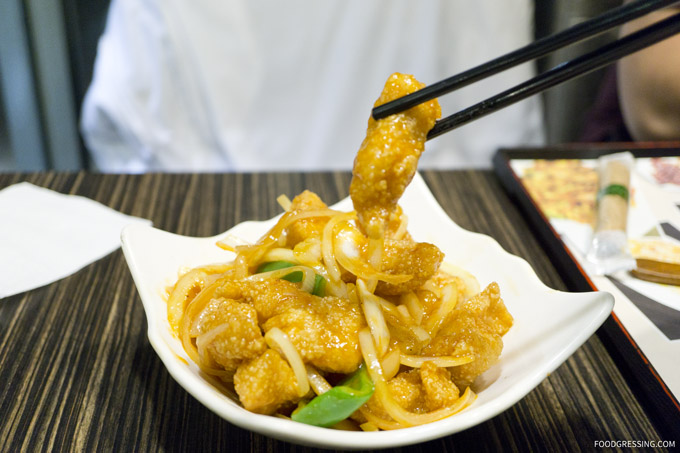 Rich, creamy, hearty and flavouful – the coconut seafood and pork hot pot ($12.95) was a definite winner.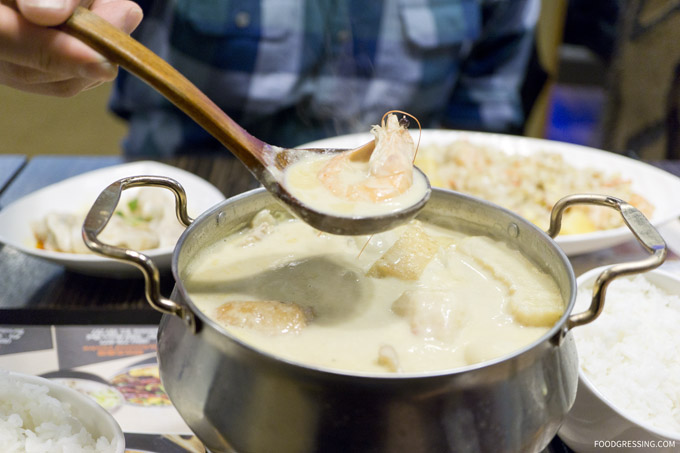 The pineapple shrimp fried rice ($10.95) was flavourful and also a favourite item of the night.  It is on the sweeter side due to the pineapples and the shrimp portions were decent.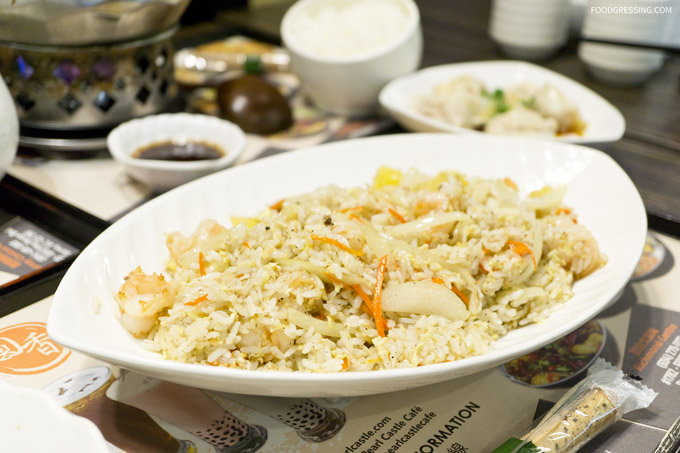 The apple curry chicken nuggets with rice ($9.25) is a delightful dish.  Dipping the crispy chicken nuggets into the smooth, creamy curry was quite fun, and the apple flavour really came through.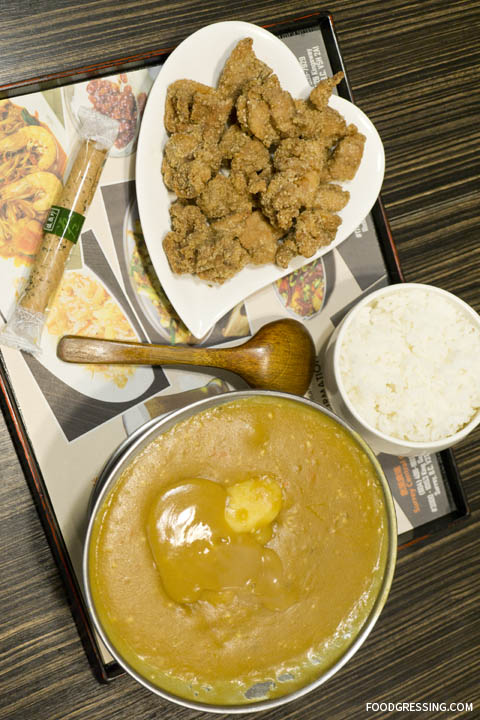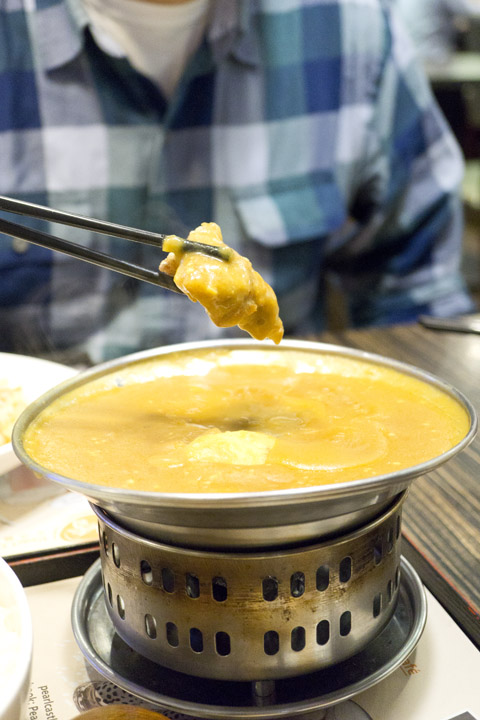 One of the novely drinks I tried was the young girl's dream cotton candy drink ($5.25 drink + $0.50 pearl).  It is made with grenadine, calpis, pop and cream, but I can say that it really is just soda.  The pearls were nice and chewy, but I definite prefer the larger and chewier ones from Chatime.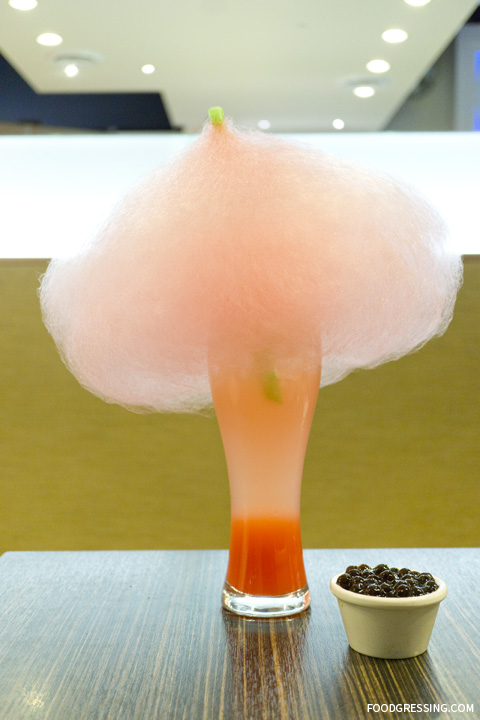 To end the evening, we had the mixed 4 toppings shaved ice with milk ice flakes ($6.95).  It had a circle of condensed milk on top but all the other toppings (pearl, grass jelly, and taro) were at the bottom.  I would have to say that I enjoy the shaved iced creations from Icy Bar more both from a presentation and taste perspective.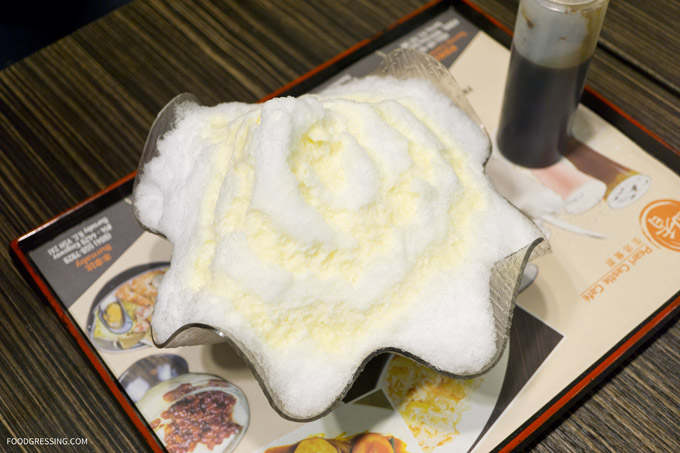 We also had the fluffy cream thick toast with almond flakes ($4.50) and Japanese green tea fluffy cream thick toast ($4.25).  The almond toast had the most interesting presentation, which the almond flakes on top.  However, in terms of taste, both the almond and matcha toasts were just okay.  Both were warm which made it more comforting.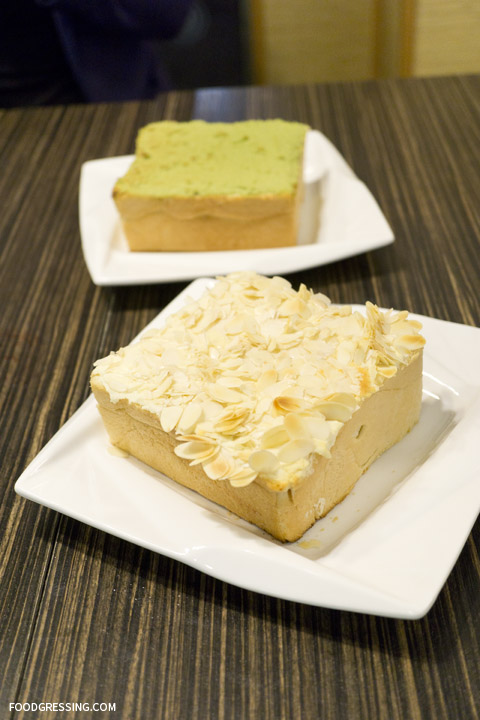 Overall Impression of Pearl Castle Cafe
My top picks from Pearl Castle Cafe are abalone mushroom with three spices, coconut seafood and pork hot pot, pineapple shrimp fried rice, and apple curry chicken nuggets with rice.  I enjoyed the vibrant dining atmosphere as well.  Rating: 3.5/5
For more information on Pearl Castle Cafe, visit their website and social media (Facebook, Instagram).