The Vancouver Foodster Pasta Challenge is now on until October 28. Restaurants from all over the city were invited to enter their pasta dishes into this challenge, some of the restaurants have created a special pasta creation just for this challenge.
Carmine Paradiso from Novo Pizzeria has created the Bucatini with Braised Guanciale and Orange ($22). This pasta creation is an expansion on classic Roman dishes that have as their bases guanciale (Italian cured meat product prepared from pork jowl or cheeks) and Pecorino Romano (Italian cheese).
The orange flavour in this pasta is formed three-ways: zest, orange juice, and agrumato blood orange oil. Agrumato is a technique of simultaneously crushing ingredients (in this case blood oranges) with olives to produce exceptionally flavoured oils. They also added crushed pink peppercorn and fennel pollen to finish off the dish.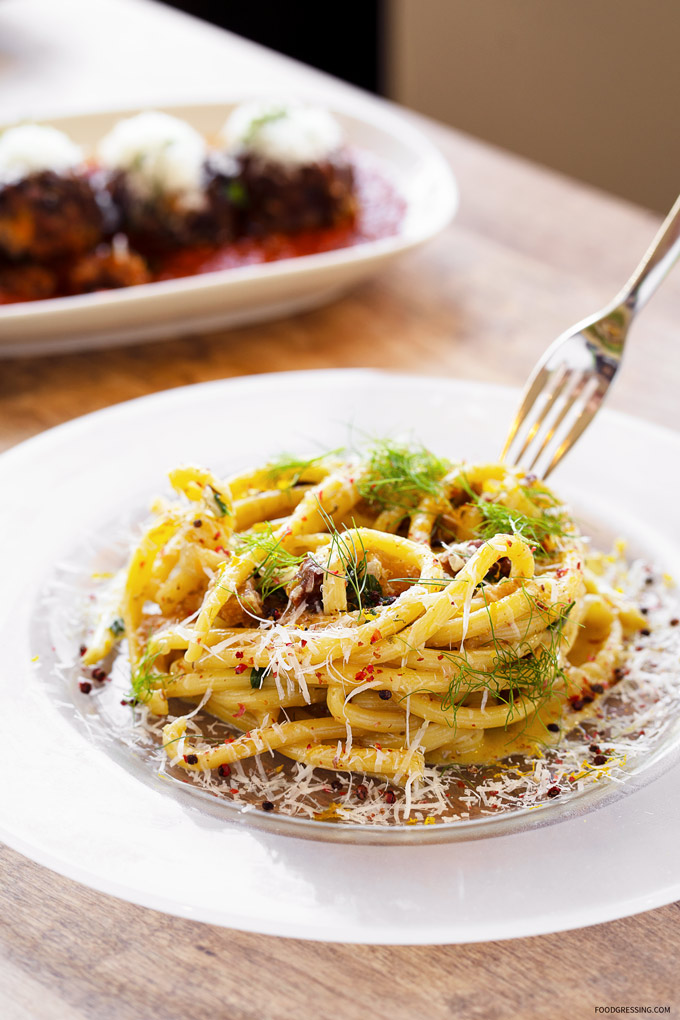 Novo Pizzeria & Wine Bar
Address: 2118 Burrard Street, Vancouver
Website: www.novopizzeria.com
Other restaurants participating in Vancouver Foodster Pasta Challenge 2018: