About a year and half ago, my family and I did an road trip around Ontario and Quebec. One of our stops was Ottawa and the defacto must-see attraction is certainly the Parliament Hill. A symbol of Canadian democracy and heritage, Parliament Hill is breathtaking and beautiful. While we didn't embark on the free public tour inside, we enjoyed exploring the grounds of the hill. Here are some highlights: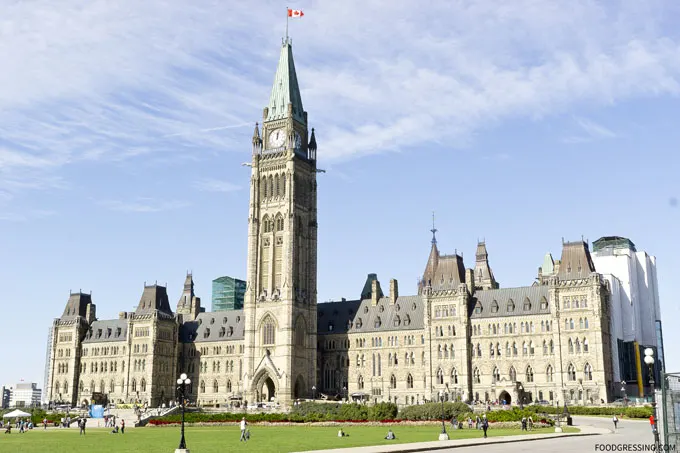 The grand, neo-Gothic architecture of the Parliament Hill is stunning. It was a particularly sunny day with clear blue skies which provided a perfect backdrop to an already awe-inspiring setting. The Peace Tower is the focal point and clock tower sitting in the centre of the parliament building. Aside from the main building, there are also adjacent parliament buildings with the same gothic design.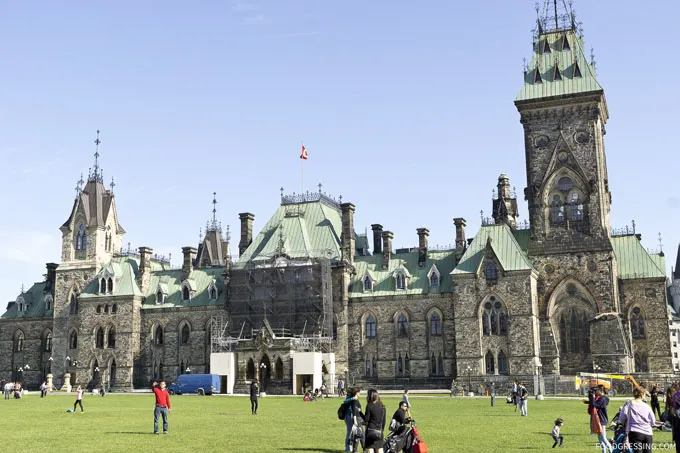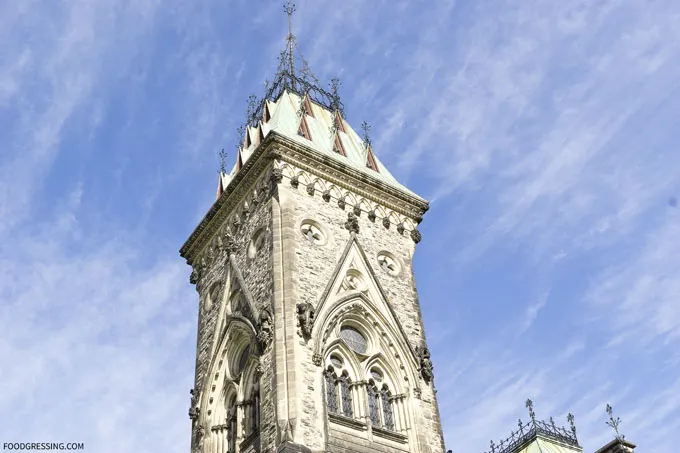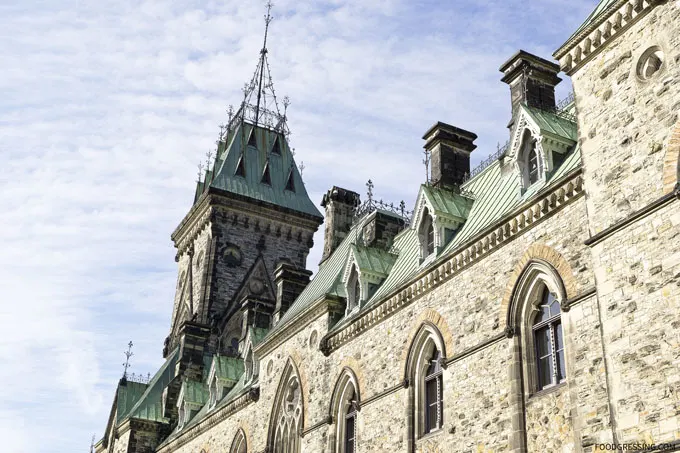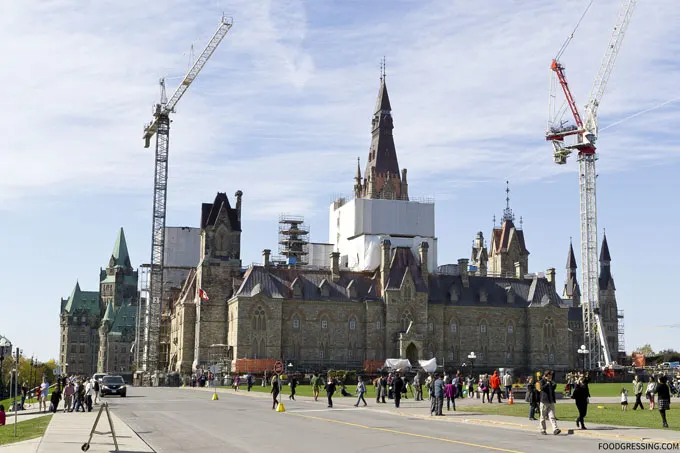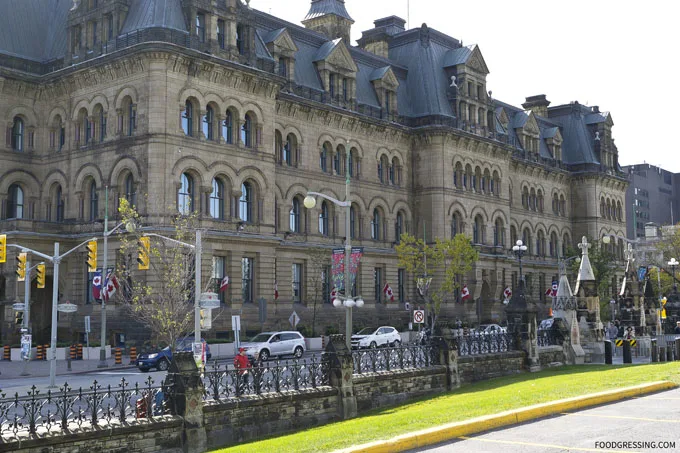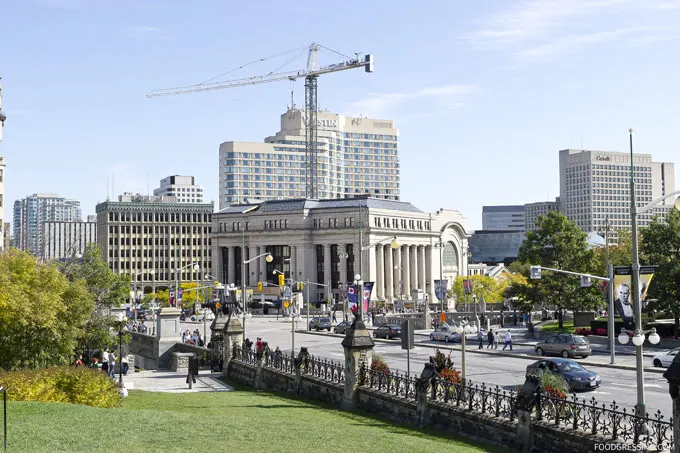 On our visit to Parliament Hill, we got a bit hungry and noticed a food truck parked across the street. It was Tommy's Chip Wagon with a casual menu of poutine, burgers, sausages, cold drinks and more. It seemed to be popular with the officers in the area as I saw a few ordering from Tommy's.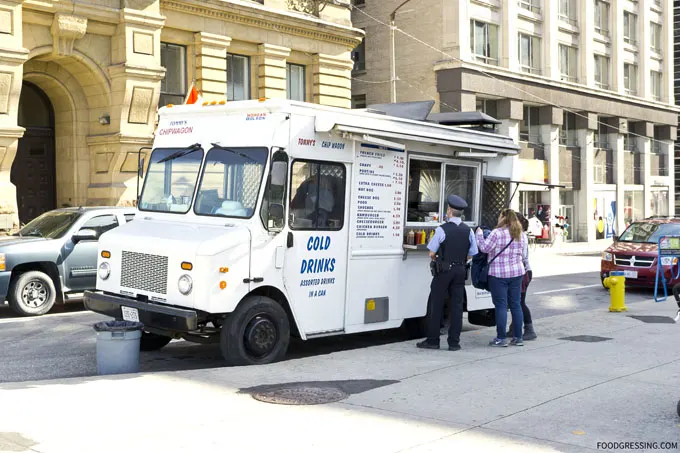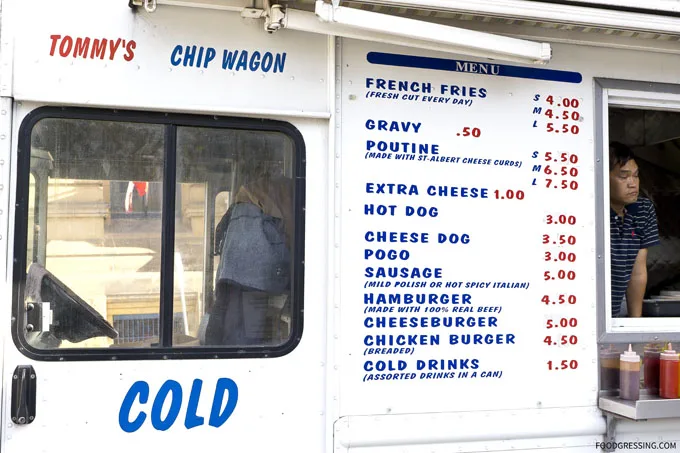 Sausages seemed to be a popular item and they come in "mild polish" or "hot spicy Italian."
We picked up a hot dog ($3.00) which was simple, delicious and comforting. It came loaded with relish, mustard and ketchup.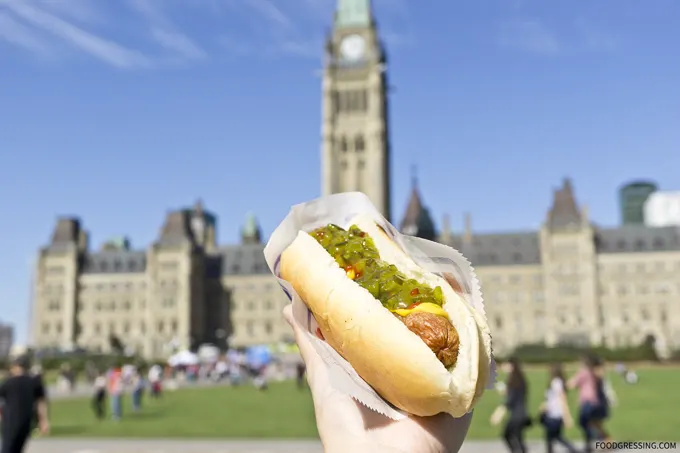 We also had a small poutine ($5.50) which has St. Albert cheese curds. It was a solid poutine that hit all the right spots. Lots of gravy on crispy, golden fries with soft, chewy cheese curds. The gravy was tasty and not overly salty. A solid rendition of this Canadian classic.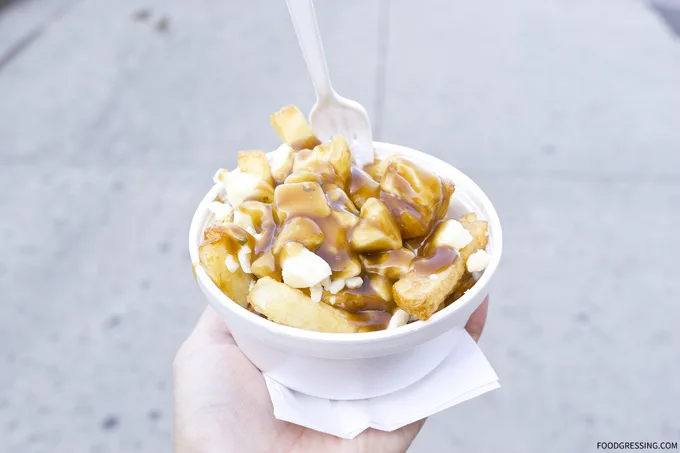 Overall Impression
Parliament Hill is a place every Canadian should visit if he or she has the chance. It's a friendly, welcoming place that is inspiring and reminds of the amazing, beautiful country that we live in. And while you're there, check out Tommy's Chip Wagon for some comforting eats. Nothing like enjoying the breathtaking sights in our nation's capital while enjoying a delicious bowl of classic poutine.