Orange Blossom Artisan Patisserie is a local dessert maker of whole cakes, cake rolls and treats. They were founded by three friends who are professional pastry chefs.
This small business operates out of the Commissary Connect but they have other pickup locations in Richmond, Burnaby, East Vancouver, Coquitlam and South Surrey.
Chef Jesse Hochhausen recommended them to me so I decided to give them a try.
Last year, I ordered from them a Mont Blanc Chestnut Roll which was topped with a snowman macaron and fresh fruit.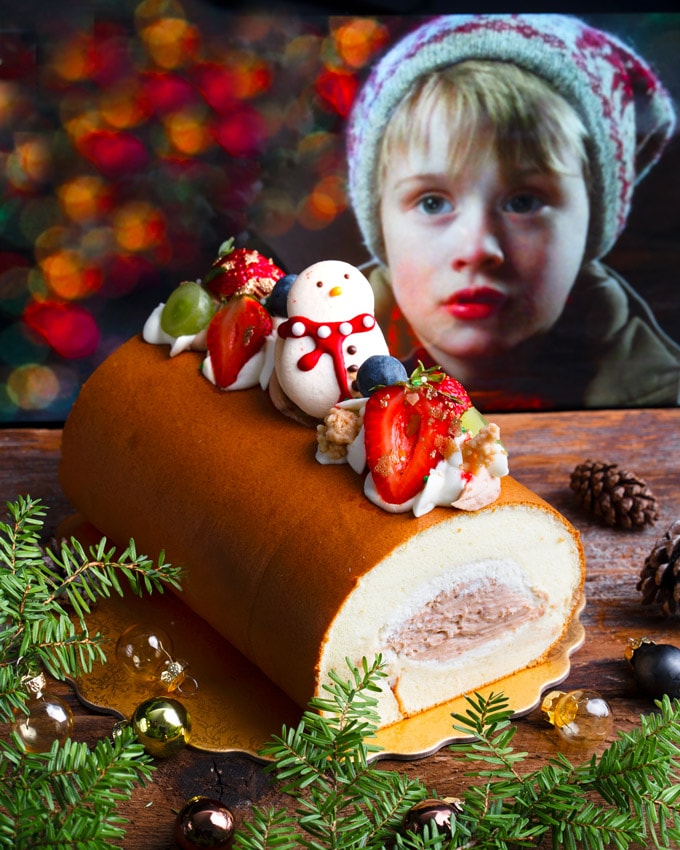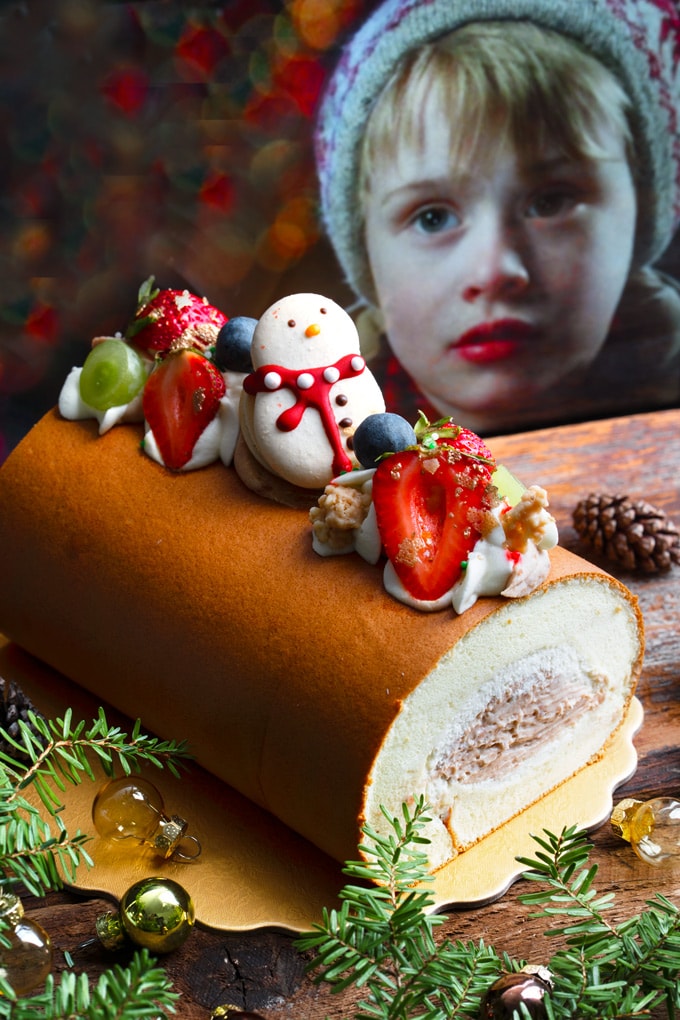 A beautiful, light, fluffy and moist festive roll cake!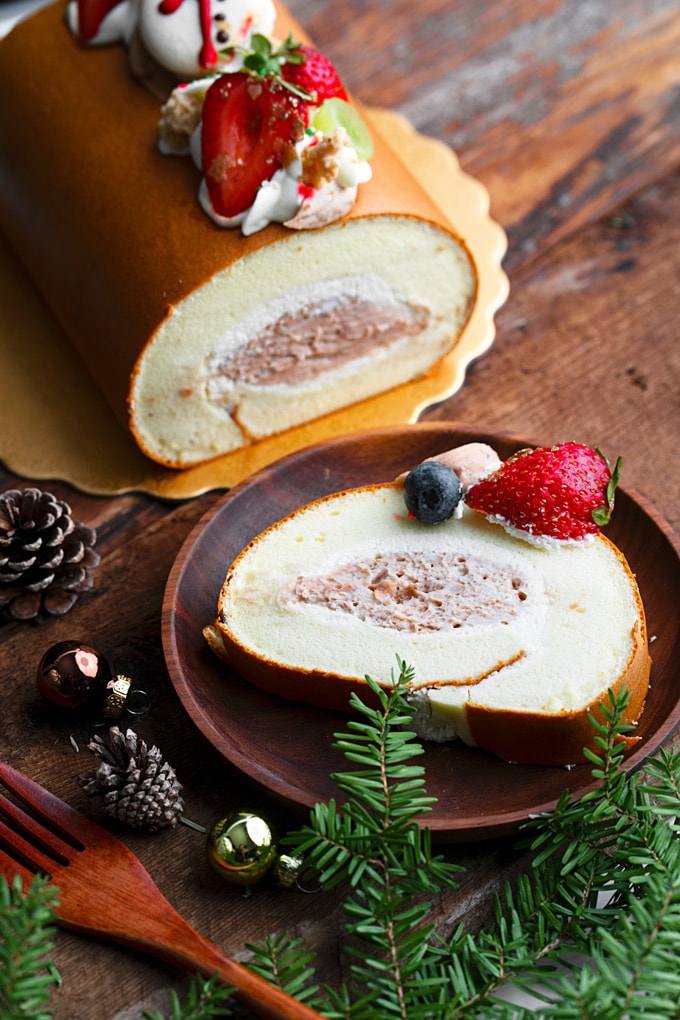 I also had their Christmas cookie box which included:
Peppermint Snowman Macaron
Double Chocolate Sable Cookies
Chocolate Dipped Ladyfingers
Hojicha Walnut Snowballs
Citrus Pecan Cranberry Cookies
Matcha Butter Cookies
I also commissioned them for a custom Minions cake recently. They did an amazing job with all the details on the Minions birthday cake featuring two Minions having an outdoor picnic.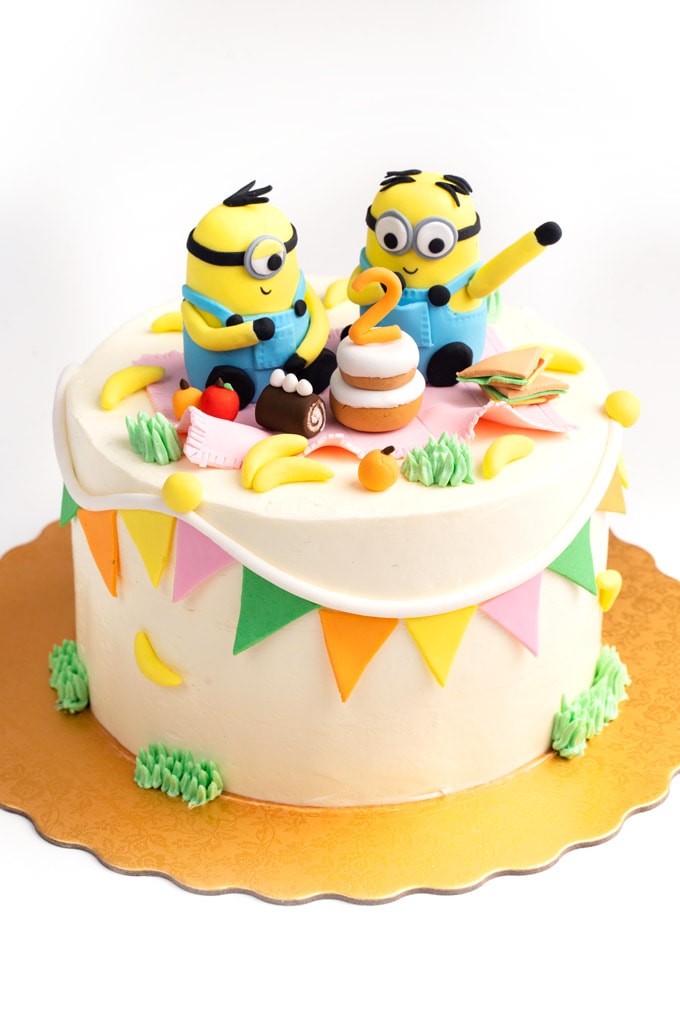 The picnic items were very cute and included bananas (of course!), sandwiches, fruits, a mini birthday cake and even their signature roll cake.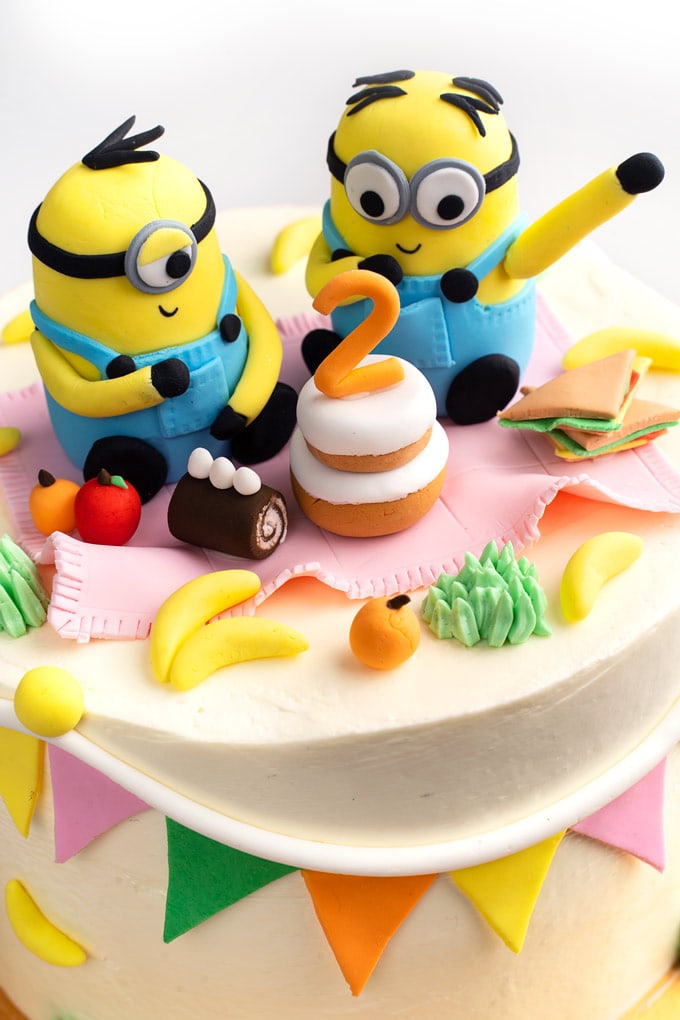 A few weeks ago, I enjoyed several of their treats including more of their cake rolls and new line of cookies.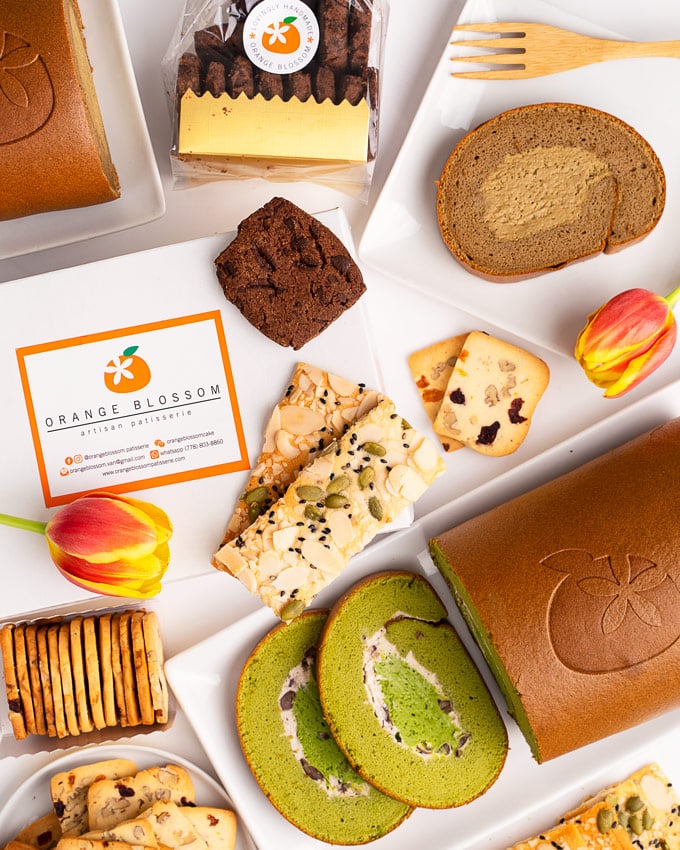 Hojicha Cream Roll – made with premium grade Hojicha with a chiffon cake base and rich whipped cream.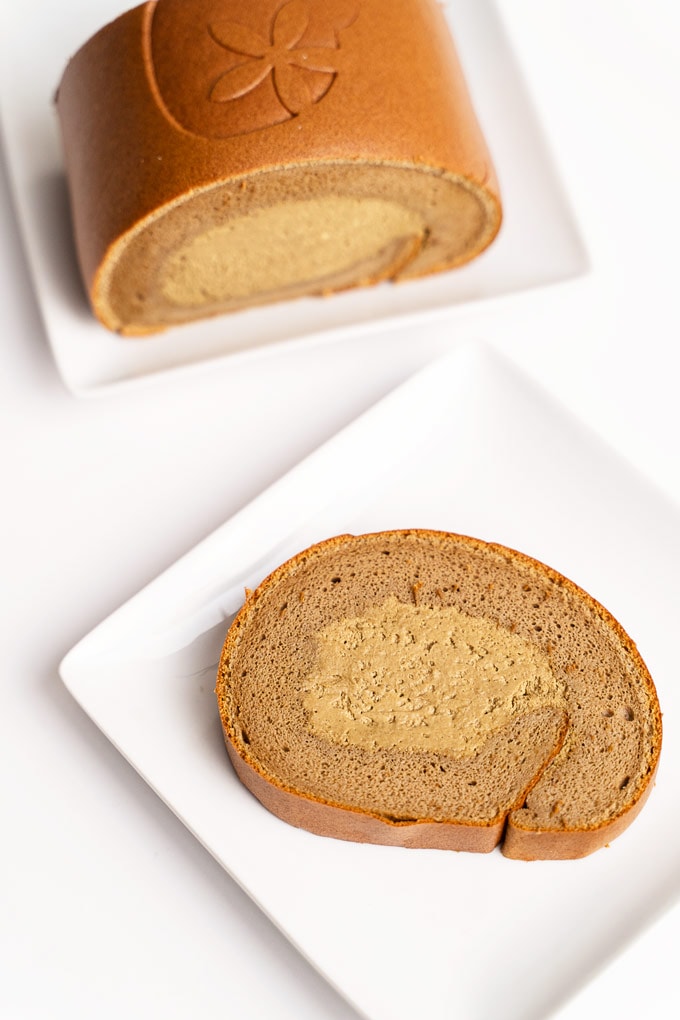 Matcha Azuki Bean Cream Roll – perfect combination of housemade azuki bean filling and rich matcha cream.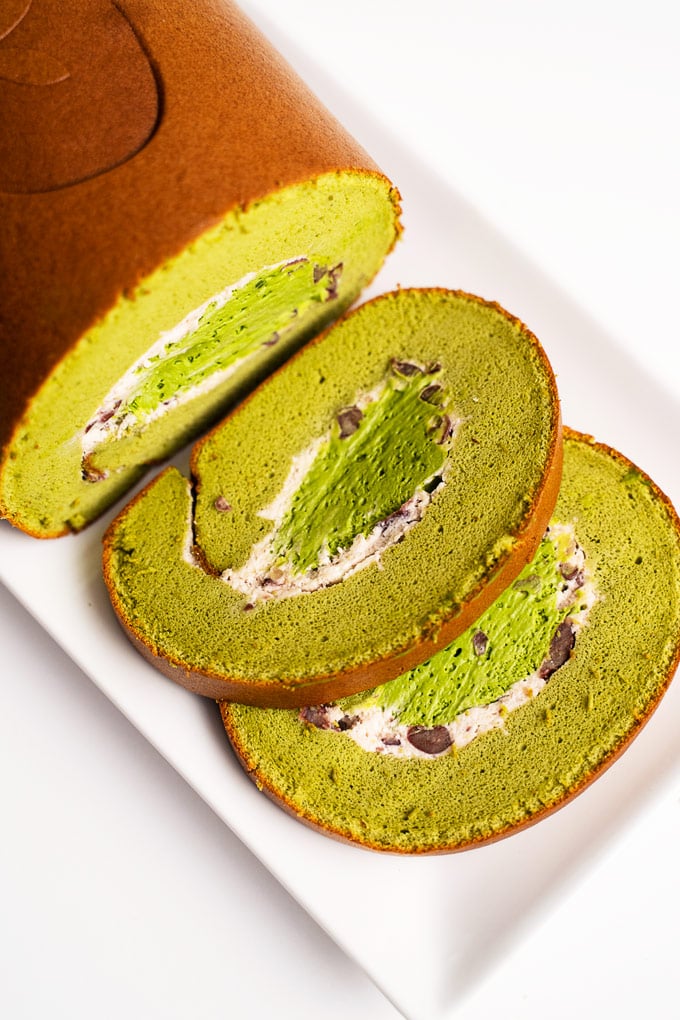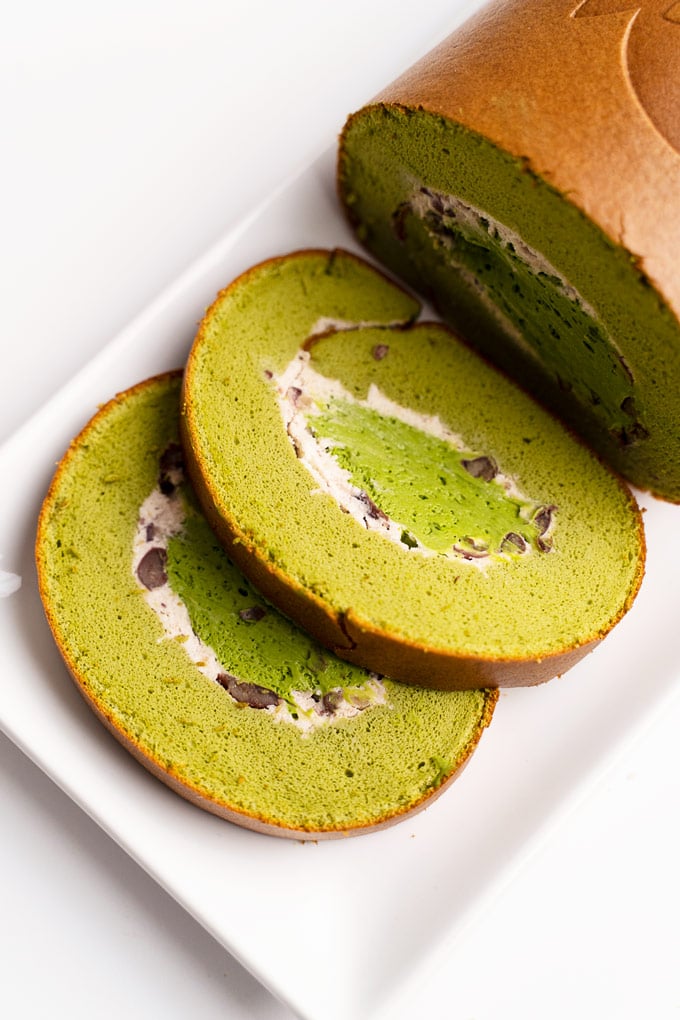 Cranberry pecan and walnut cookies – buttery, nutty, crunch and a hint of citrus.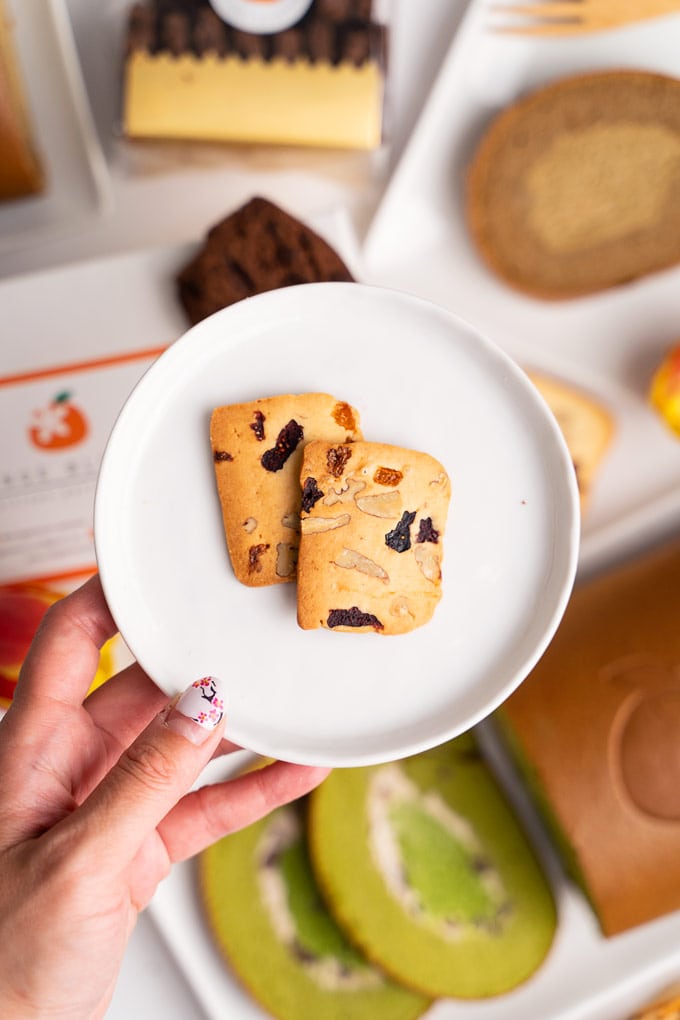 Double Chocolate Sable – nicely buttery with dark chocolate and Dutch-processed cocoa powder.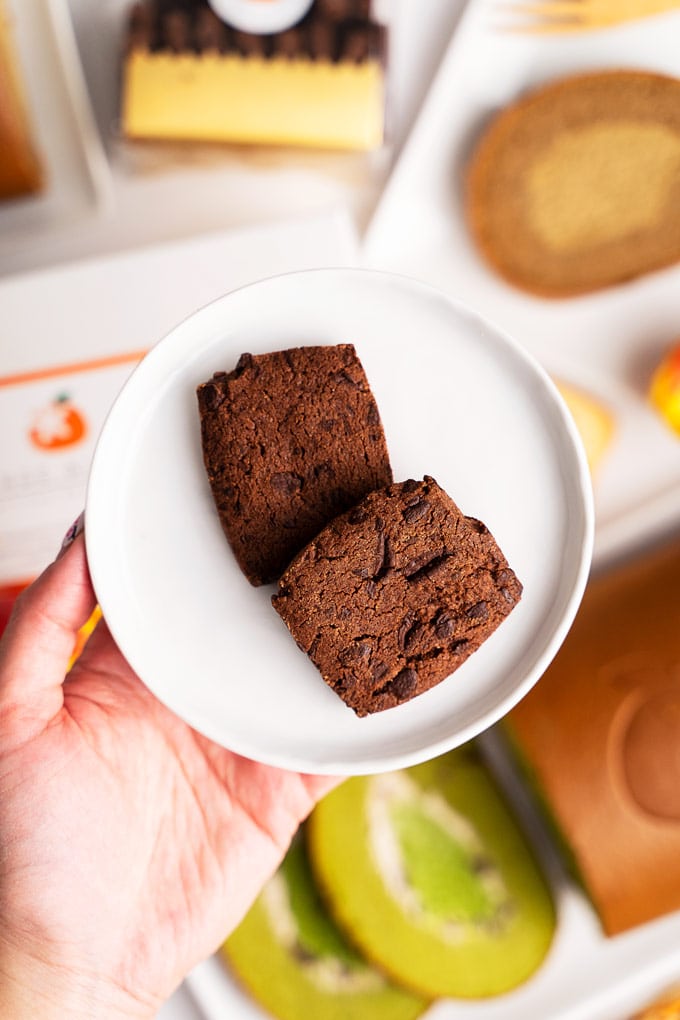 Almond, Sesame and Pumpkin Seed Crisp – a French tuile with an Asian twist. Super crispy, nutty and buttery.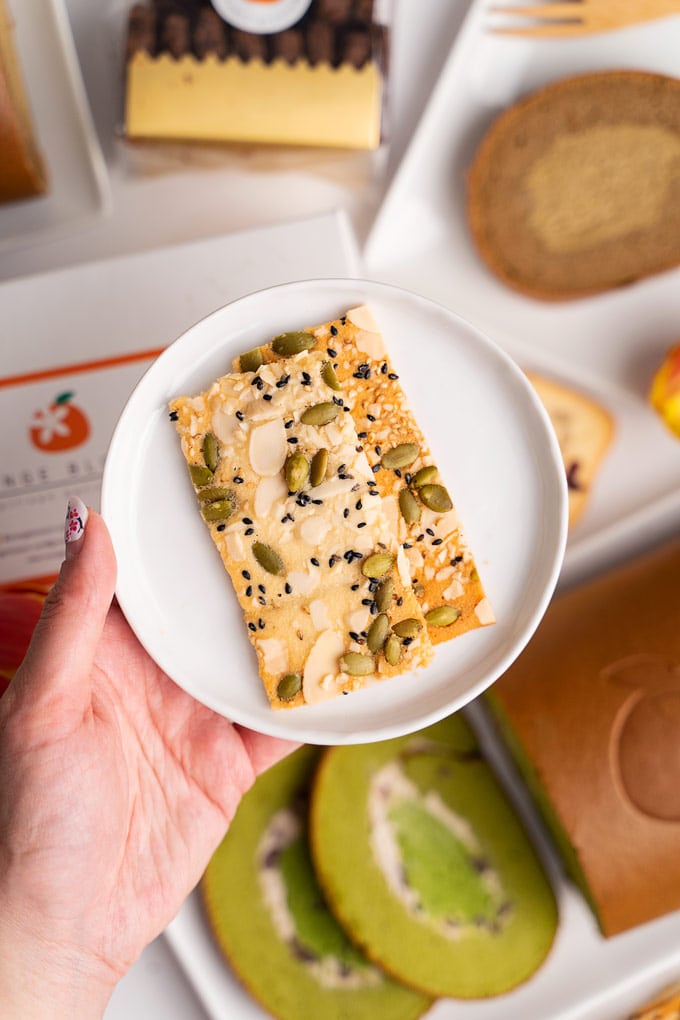 Check out Orange Blossom Artisan Patisserie on Instagram and Facebook to learn more about their offerings.