Here's a Father's Day Nashville 2021 guide covering special menus for brunch, lunch, dinner, takeout, gift ideas and more. Father's Day 2021 is happening on June 20.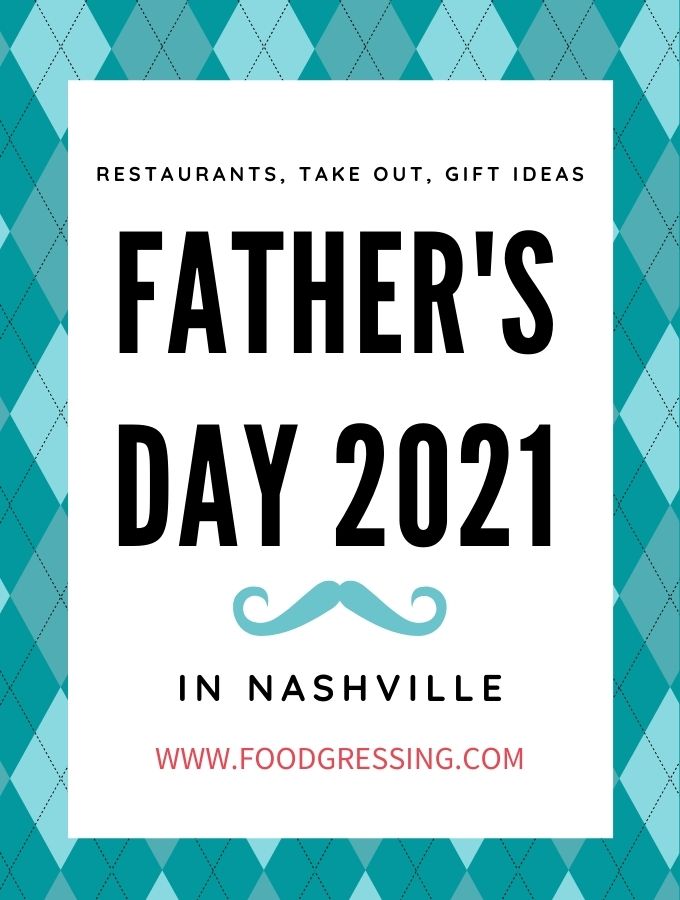 This list is updated as information becomes available. Please reach out to me [email protected] or @foodgressing on social media (Instagram, Facebook, Twitter, TikTok) for any suggestions.
Any support to local businesses is appreciated in these times. Holiday celebrations can take on different forms from traditional, fusion to modern.
Please use this list as an inspiration for ideas on how to put together your own Father's Day celebration.
If you like this post, please share with your friends and family. This would help support the website and for me to continue doing these roundups.
Father's Day Nashville 2021 restaurant/catering offerings
The Chef & I on Ninth
The Chef & I on Ninth is offering a unique, "family-style" brunch on June 20 with 10:30 AM and 1:30 PM seatings.
This brunch has been curated by Executive Chef Chris Rains to feed a family of 4-6 and features his twist on dad classics.
Indulge in a mouthwatering line-up of apps, sides and entrees along with mimosas and dessert flight for all.
Priced at $500 per ticket = 1 table of up to 6 people.
Appetizers
Bourbon Brown Sugar Bacon Pretzel Toast
Mini pretzel rolls, pan browned in olive oil, layered with a lemon chive cream cheese, bourbon tossed warmed brown sugar bacon lardons, hot spiced pecans
Marinated Fresh Berries and Cream
Hand whipped vanilla cream and marinated fresh berries with mint / sponge pastries
"Simple Dad Salad"
Crisp chilled greens, salted baby tomatoes, minced cucumber and pickled red onions in a spiced quick Catalina vinaigrette with mini warm crunch garlic focaccia croutons
Entrees
Elk Sausage, Potato and Egg Gratin
Layers of ground house elk sausage, roasted Yukon potato hash, aged cheddar and parmesan cheeses, farm eggs baked golden, bordelaise sauce
Berkshire Pork Tenderloins
Marinated in cocoa powder, ancho and guajillo chiles and garlic, dressed in olive oil and cooked medium, sliced over caramelized sweet onions and a whipped horseradish potato puree, cherry pepper chow chow relish
"Hey Ma" The Meatloaf
Salisbury style layered with parmesan cheese, roasted garlic and herbs, browned then smothered in a local lions mane mushroom bordelaise, hard boiled egg garnish
Dessert
Chocolate Ganache Brownies
Maple whipped goat cheese cream, bourbon caramel
"MAN-MOSA" BUCKET
Uncle Nearest 1884, simple syrup, lemon & pineapple juice, brut champagne
STK
Show Dad he is the RAREST of them all by treating him to STK Steakhouse this Father's Day.
Make his reservation for Dad's Day Brunch, featuring STK Signature Brunch Classics, OR Dad's Night Out where he can indulge in Wagyu & Whiskey.
The Palm
The Palm is taking reservations for Father's Day. They are offering a Giant Beef Rib Feature and wine pairing.
Granite City Food & Brewery
Granite City Food & Brewery is offering the Father's Day edition of their signature Lawless Brunch, featuring Thick-Cut Bacon, Caramel Rolls, Reggiano Hash Browns and much, much more! 9AM-3PM. Adults $28.99, Children $8.99.
Perry's Steakhouse & Grille
Perry's Steakhouse & Grille is opening early at 11 AM on June 20 for Father's Day with off-the-menu features including Caramelized Prime Rib for $49.50, available all day and brunch-inspired $7 cocktails (from 11 AM – 4 PM) – along with their full dinner menu. 3-Course $39 Pork Chop Sunday Supper begins at 4 PM.
Fleming's Steakhouse
Fleming's Steakhouse is offering a 3-course Surf & Turf menu.
Choose Prime Bone-In Ribeye & Lobster or Filet with Crab-Stuffed Shrimp or Lobster Tail Scampi June 17-21.
Full Dinner Menu also available. Open early Saturday and Sunday of Father's Day Weekend, June 19-20.
Aquarium Restaurant
Aquarium Restaurant is taking reservations for Father's Day.
Claim Jumper
Claim Jumper is taking reservations for Father's Day.
Father's Day quotes to make your dad smile
There's so much to say to them, so here are the best Father's Day quotes to make your mama smile.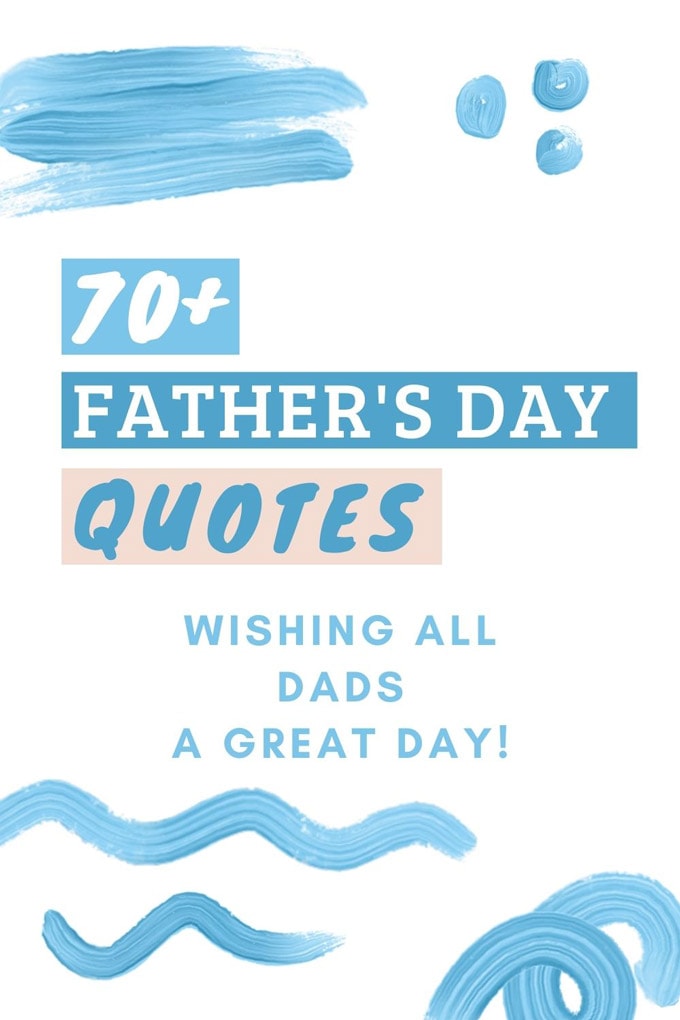 About Father's Day
Have you ever wondered how Father's Day came to be? You'd be surprised at the origins of Father's Day. Check out my general Father's Day 2021 guide.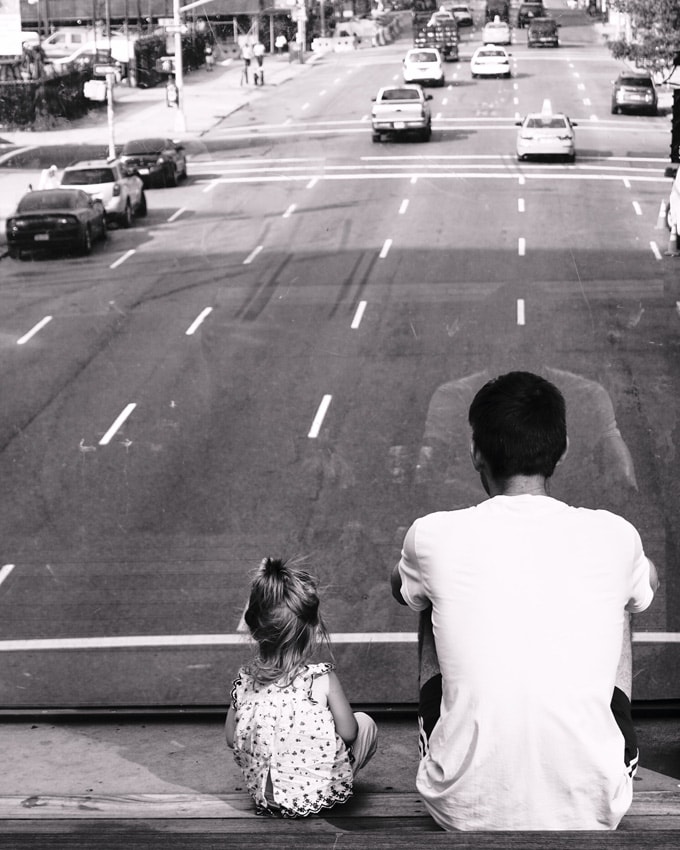 Free Father's Day Cards
If you're looking to send an Easter greeting card, check out Canva.com (referral link) for free Father's Day card templates and start designing.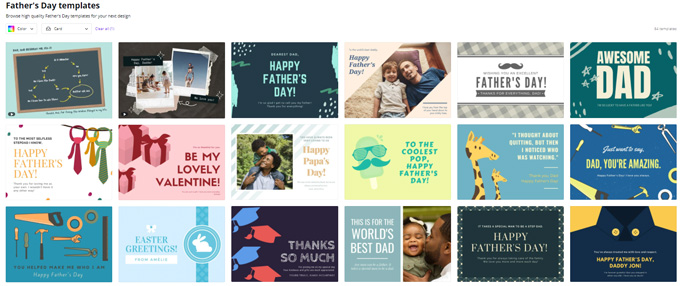 I have been using Canva for years and if you're new to Canva, please feel free to use my Canva referral link to sign up for free.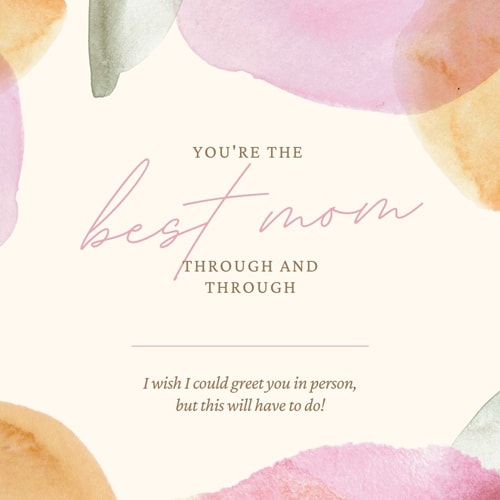 It's a great graphic design platform used to create social media graphics, presentations, posters, documents and other visual content.