Chinese food with an attitude? Ideal date night in Vancouver? Old Bird on Main Street encompasses those things and more.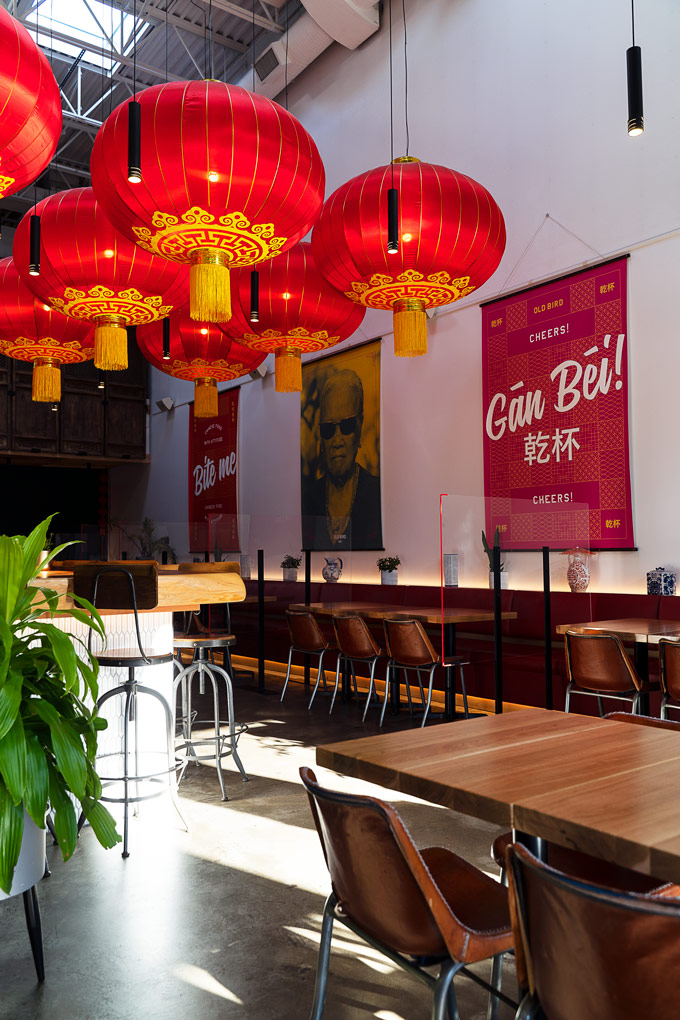 Disclosure: I was hosted at Old Bird.
Enjoy a night out under a high ceiling decorated with giant red lanterns and a table of delicious Chinese street food with a modern twist but still the traditional flavours.
In the restaurant, you'll see a portrait of Miss Wong. She embodies what Old Bird is – sassy, bold and who is not afraid to spoon big chunks of lard to make a stir fry dish extra delicious.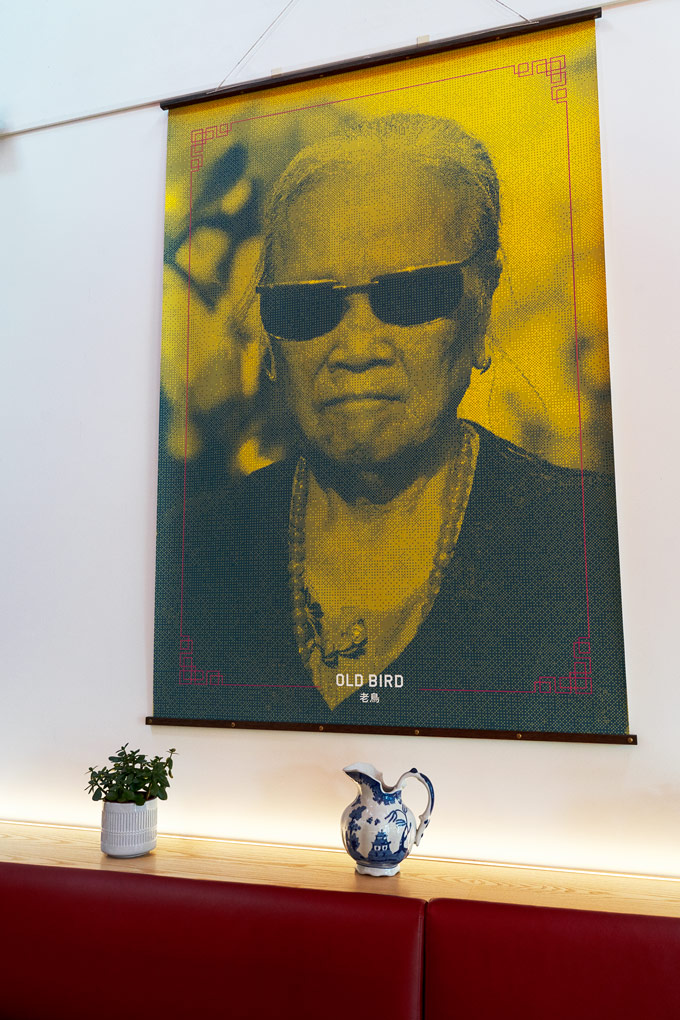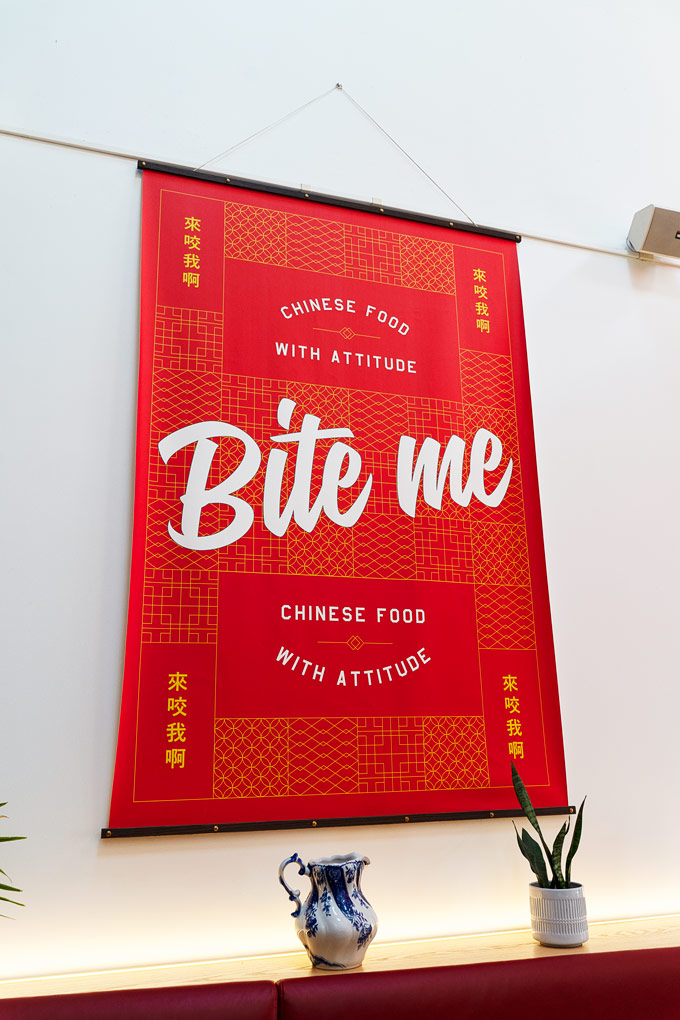 I love the rustic elements that contrast the contemporary designed interior.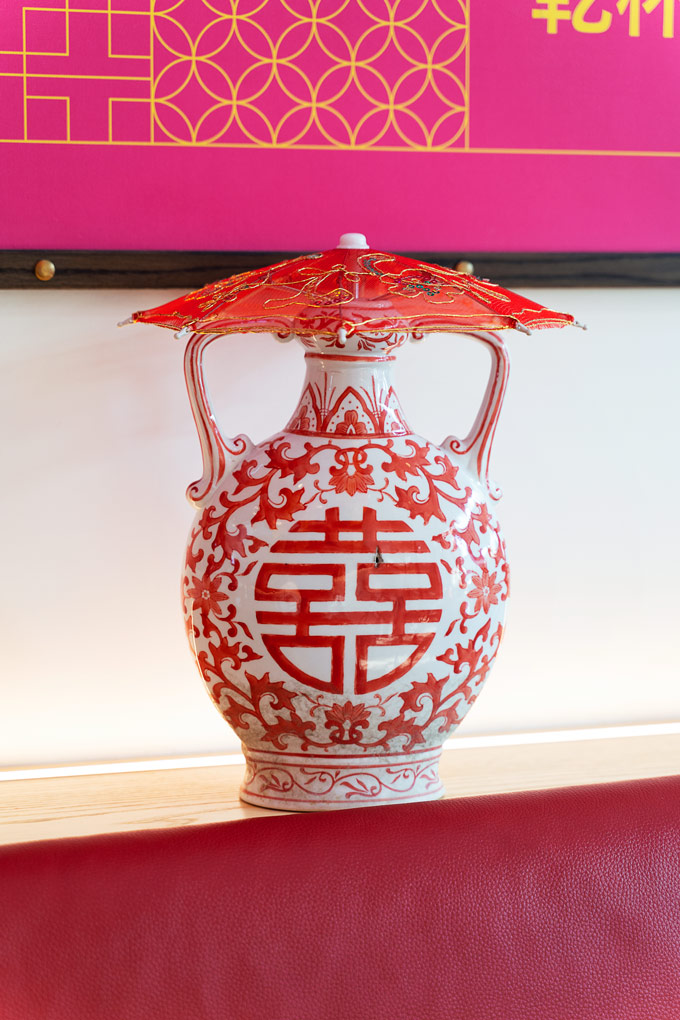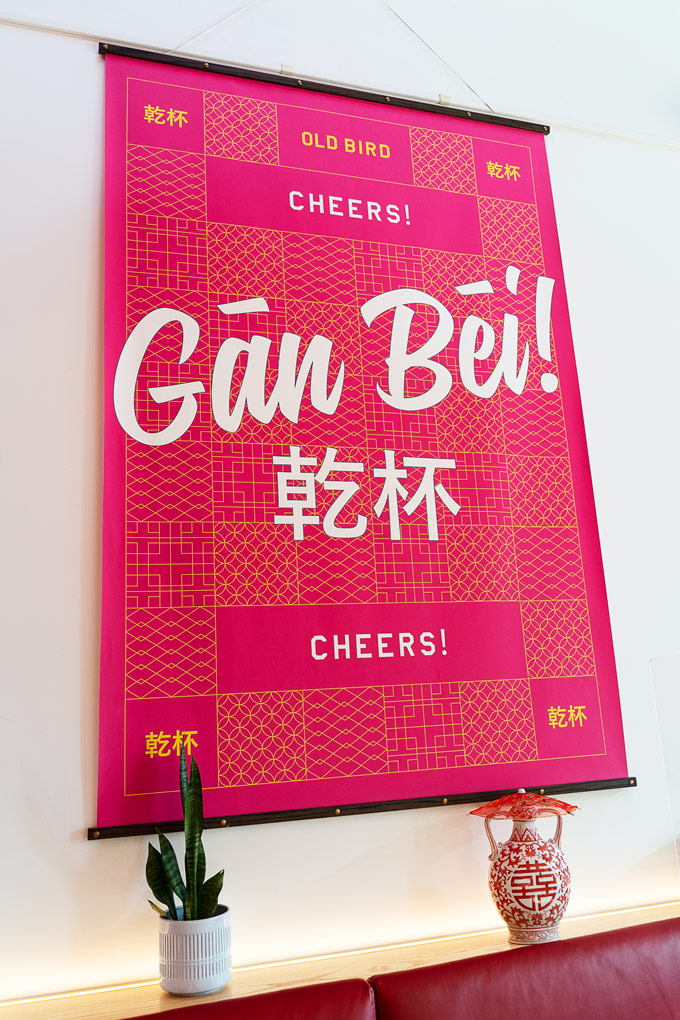 The beautiful bar is decorated with waving lucky fortune cats.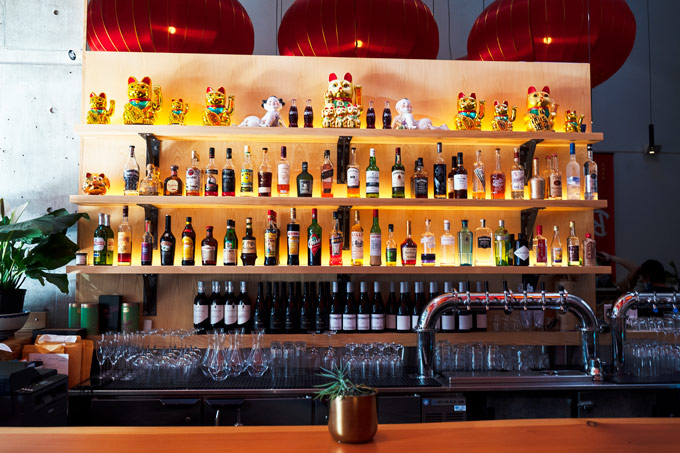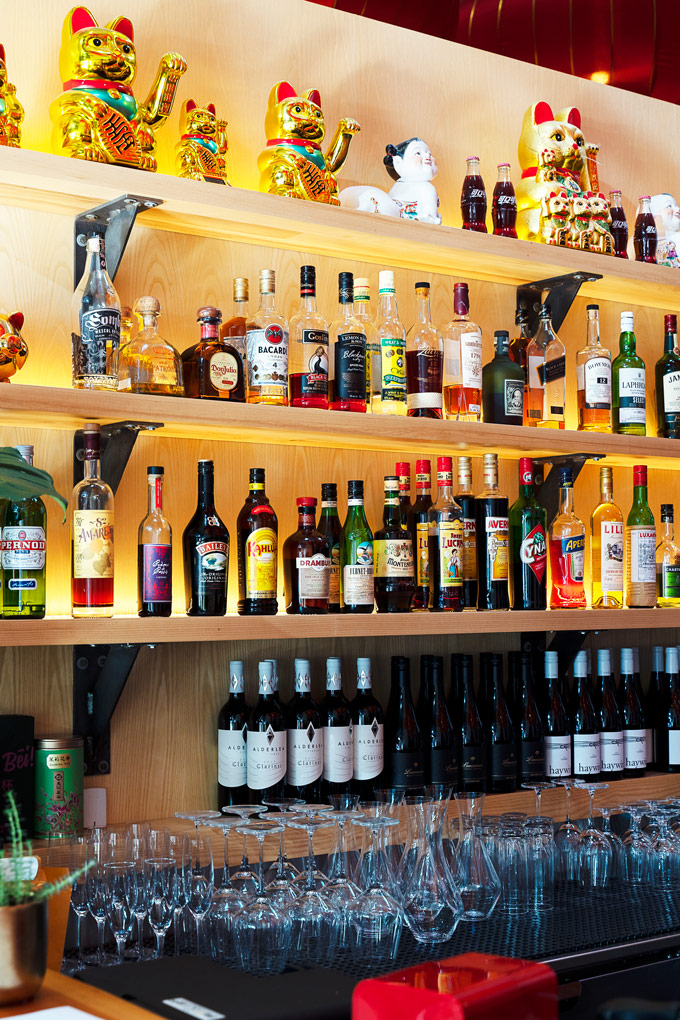 I had the opportunity to try the following: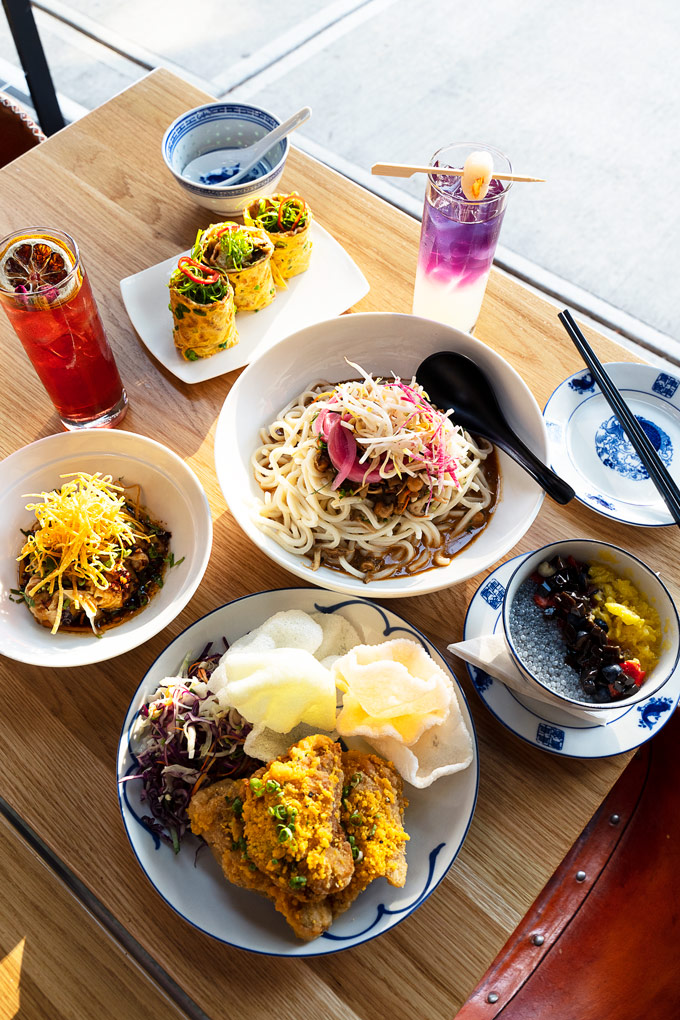 Salted Egg Yolk Fried Chicken 鹹蛋黃炸雞
Bone-in fried chicken legs, garlic, Thai basil, prawn crackers & coleslaw. Amazing salted yolk flavour on a light, crunch batter and moist, tender meat on the inside.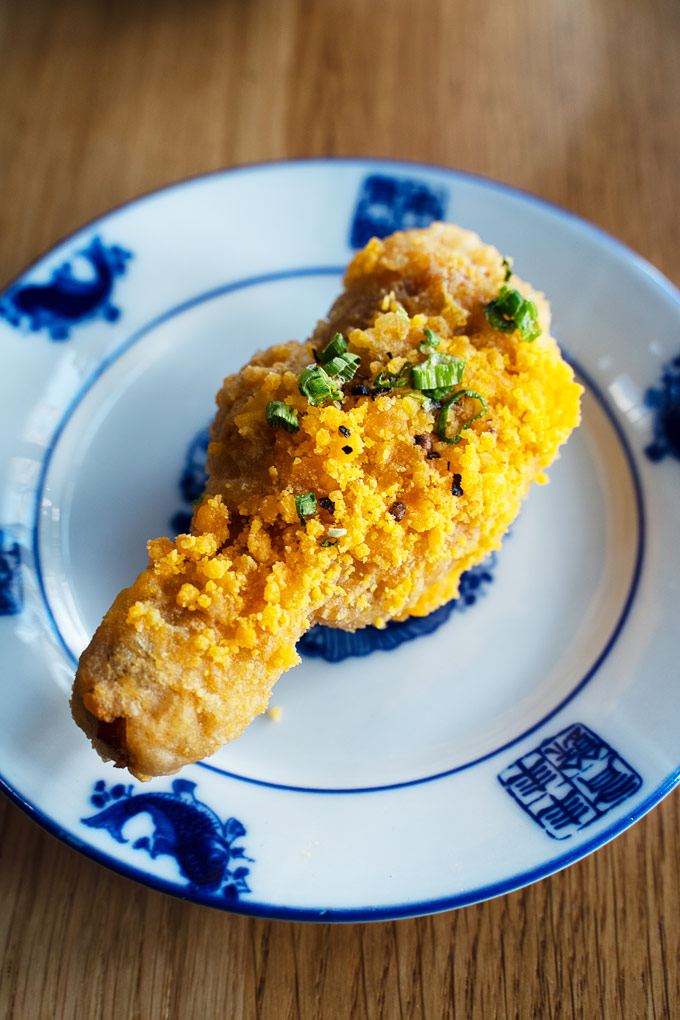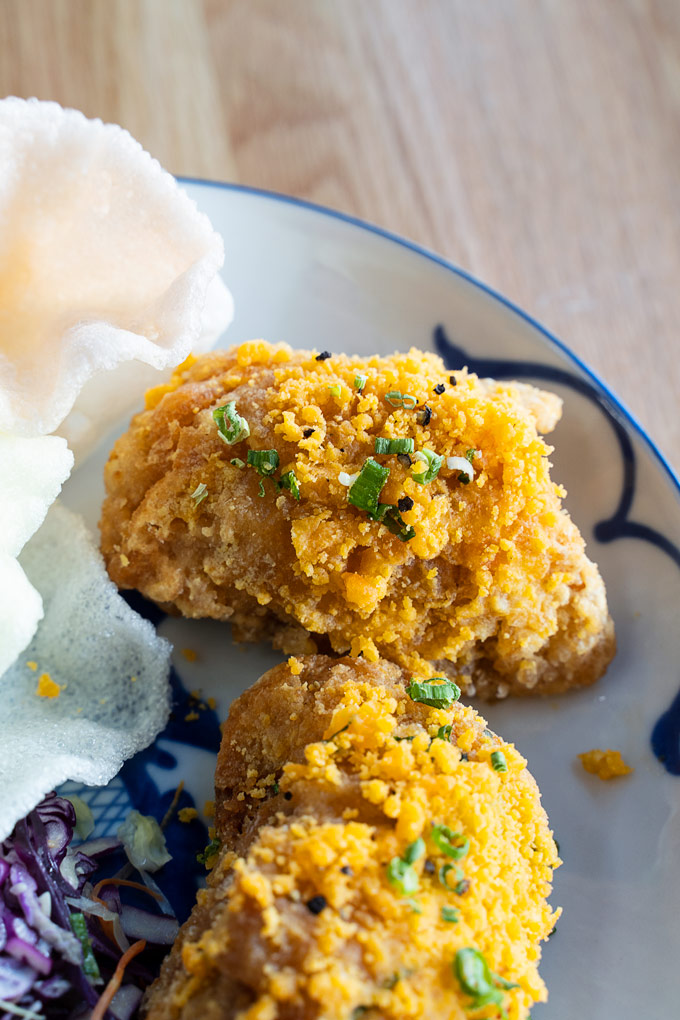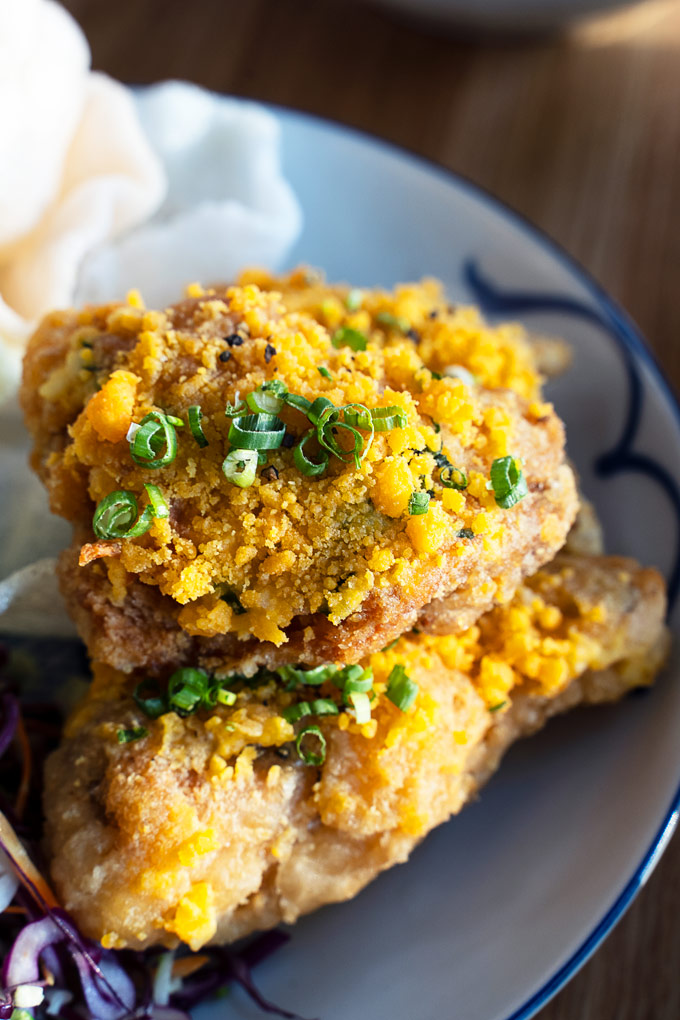 Jian Bing 煎餅果子
A twist on the classic Tianjing snack, with whole wheat egg crepe, pork floss, Chinese doughnut, crispy chips, pickled mustard greens & cilantro.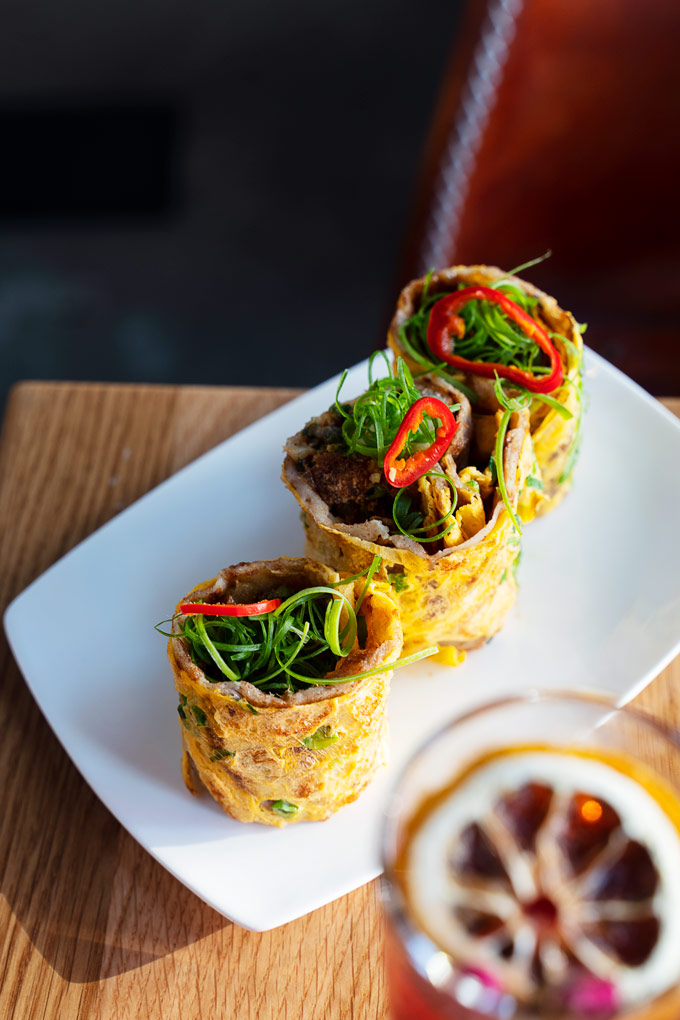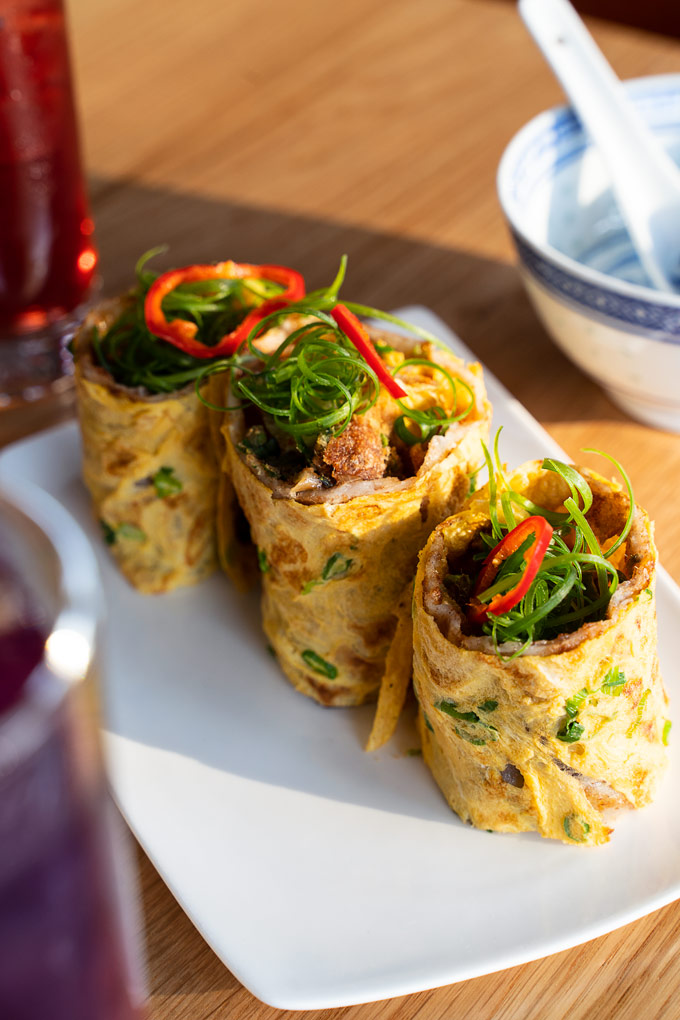 All the traditional sweet and savoury flavours of a traditional Jian Bing but in a delicate, thin and delicious whole wheat egg crepe. I could really taste the whole wheat, which makes it feel so nutritious!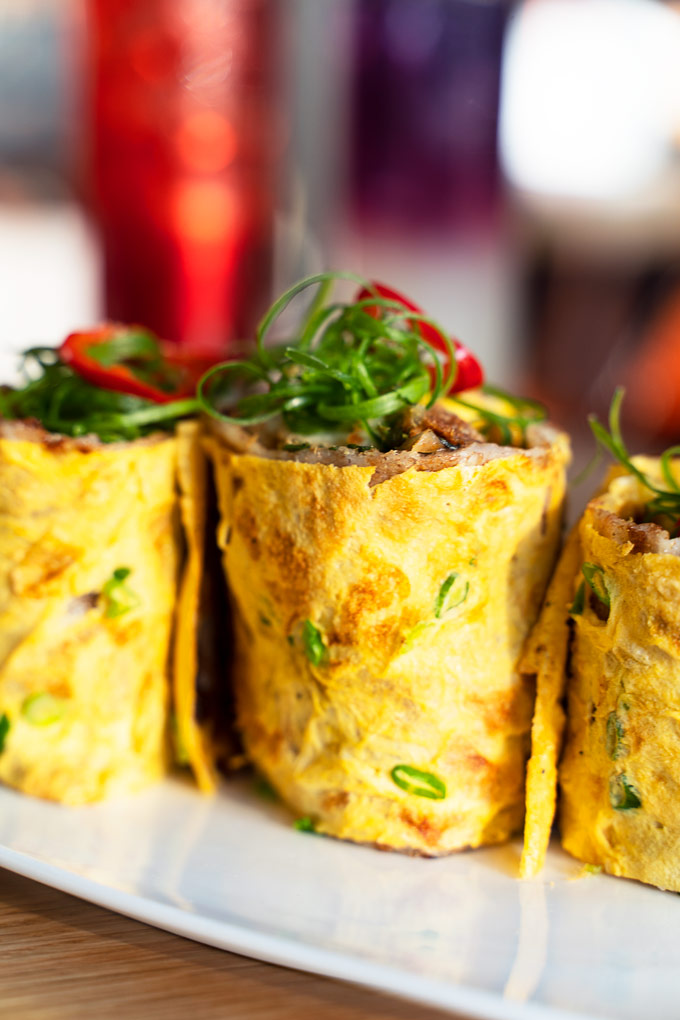 Chili Wonton 川式抄手
Pork wontons, old bird chili oil, sweet soy, cilantro, green onion, wonton crisps.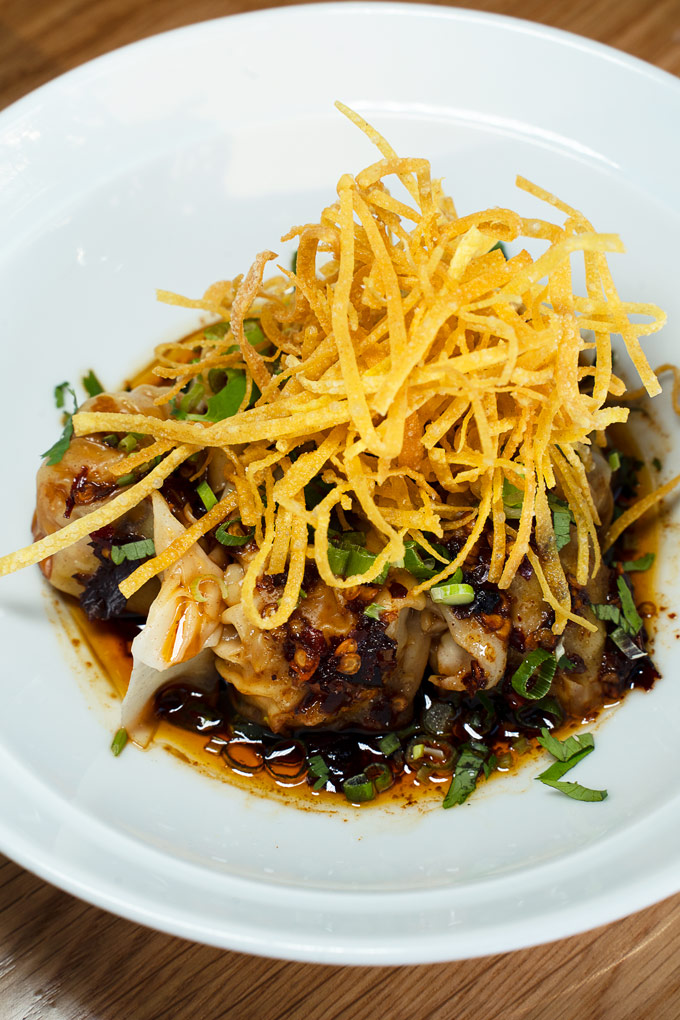 Dan Dan Noodles 素擔擔麵
Tossed in spicy sesame sauce & topped with garbanzo beans, shiitake & local king mushroom, served chilled.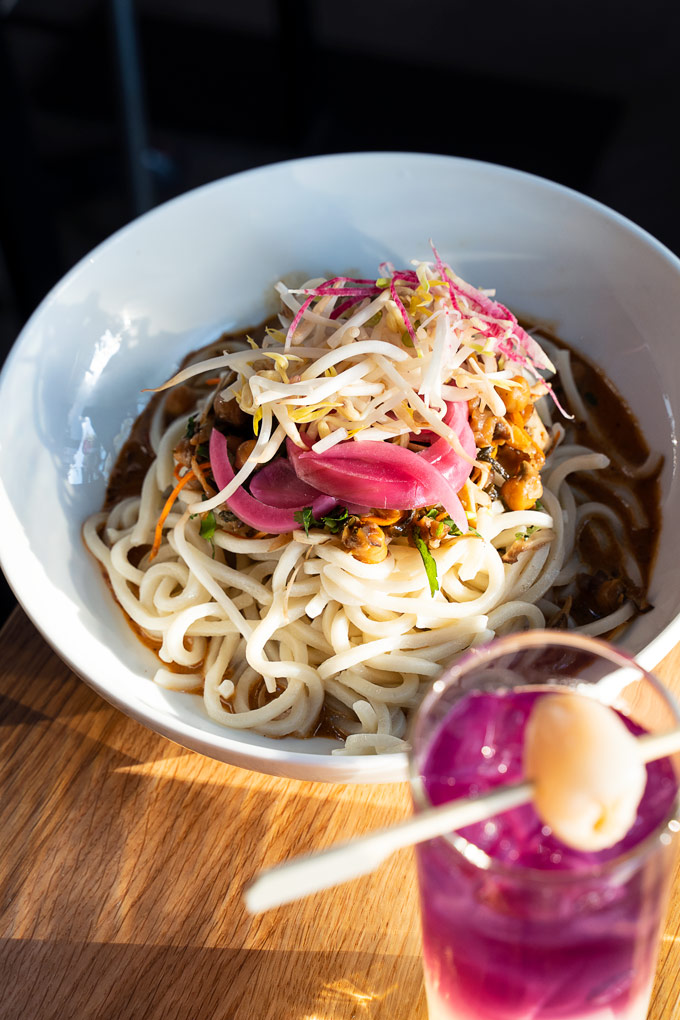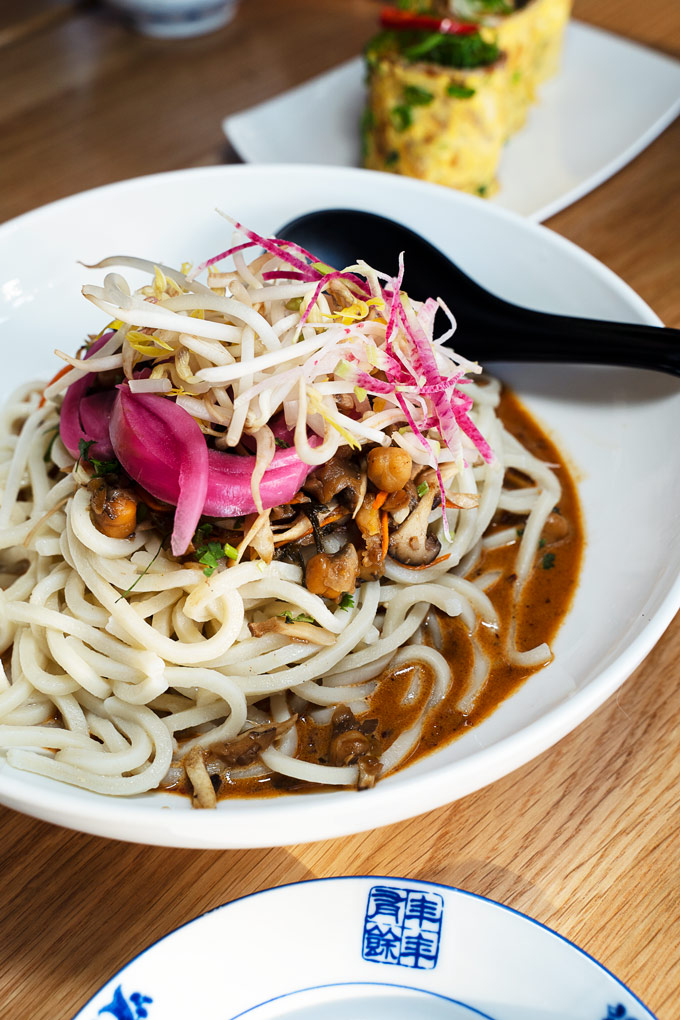 Summer Pudding 盛夏布丁
Sweet coconut pudding with mango granita, summer berries, grass jelly & basil seeds.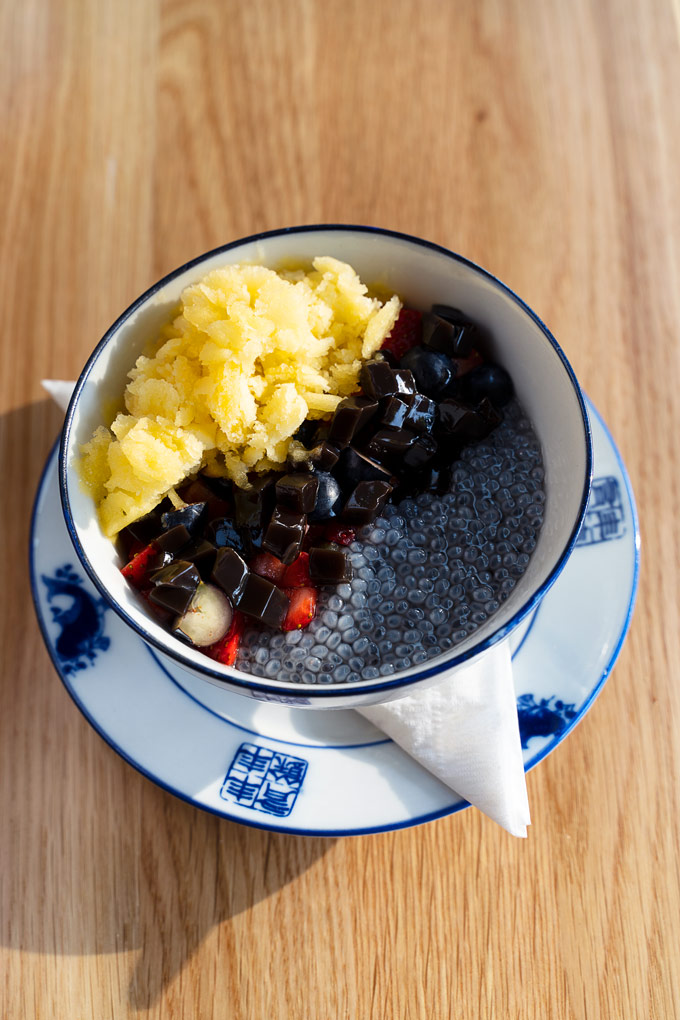 That coconut pudding is heavenly! It's dense in coconut flavour but smooth and luscious.
Lady Yang
Vodka, baijiu, lychee, jasmine, butterfly flower tea, Szechuan peppercorn. A toast to Yang Guifei, known for her beauty in Chinese history.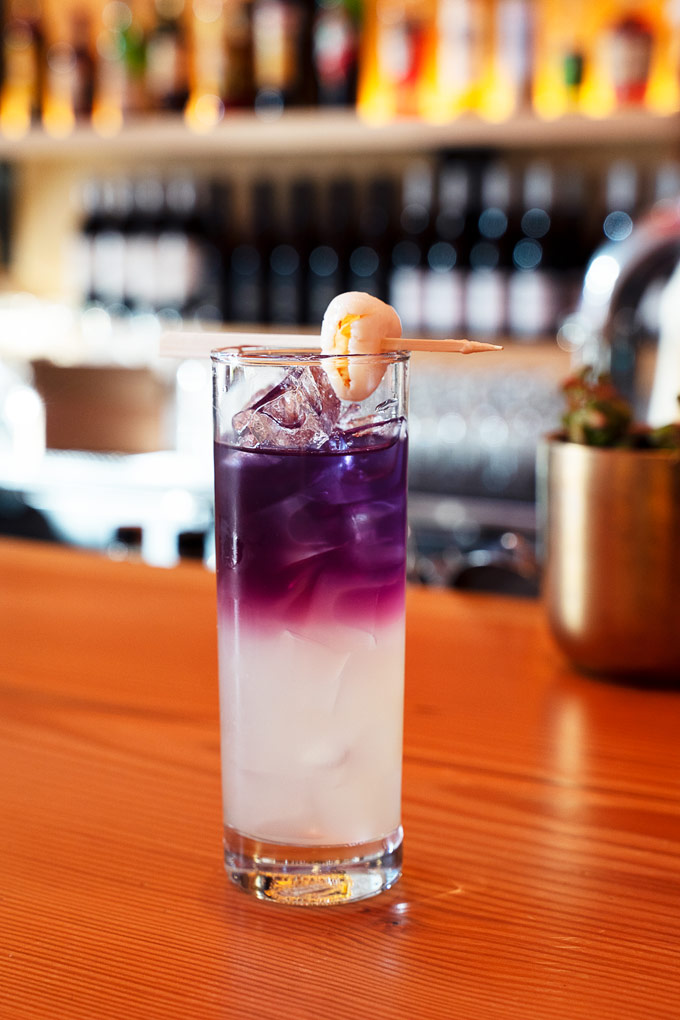 Glow Up
Hibiscus, rose, green tea, apple juice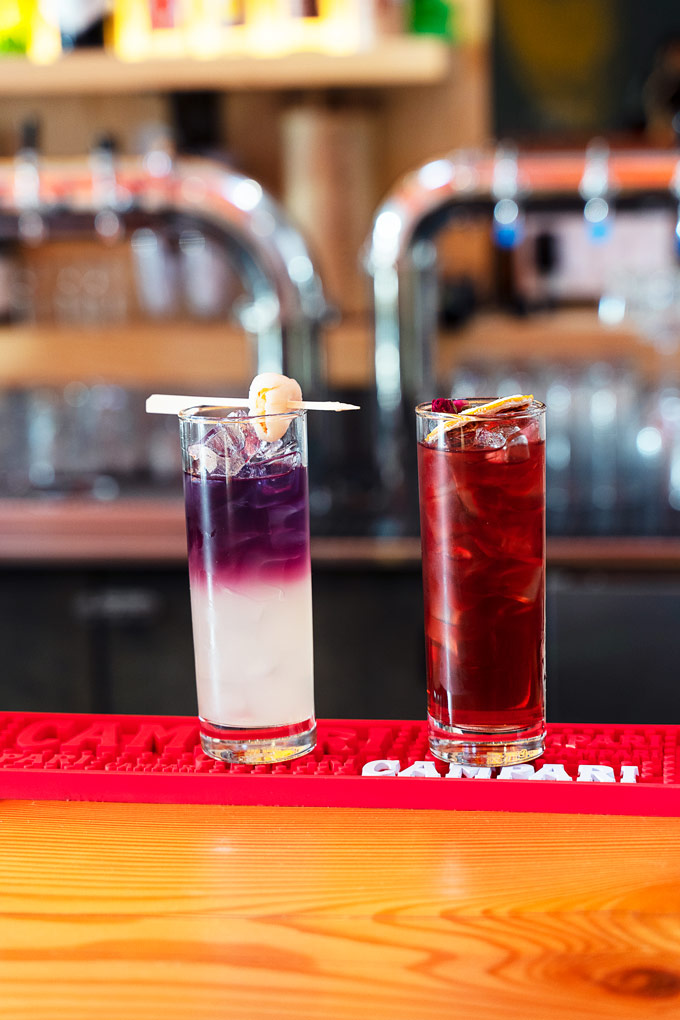 The restaurant just opened prior to the pandemic and has continued to stay strong despite the challenges of the pandemic.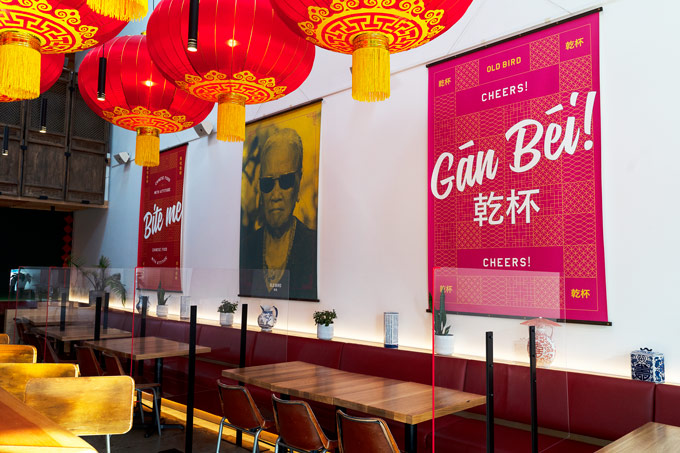 You can find them at 3950 Main Street, Vancouver.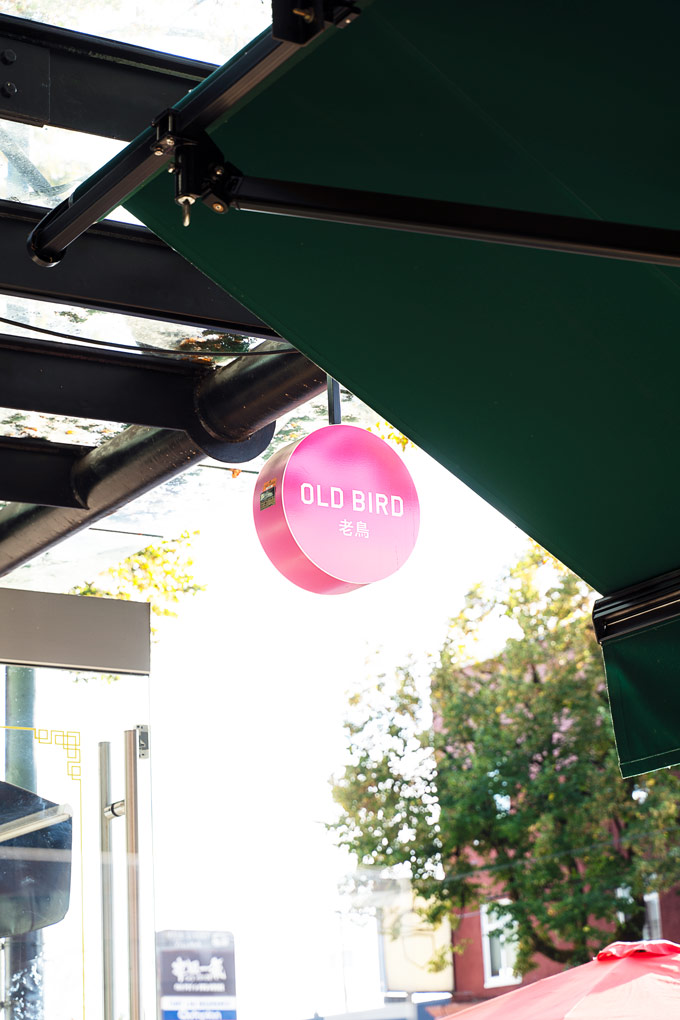 Wed, Thurs & Sun: 5 – 10 PM
Fri & Sat: 5 – 11 PM
Takeout starts at 4 PM
HAPPY HOUR on the 1st hour and the last hour everyday.