If you love cottage cheese as much as I do, you'll be excited to know about a new product by Natrel that takes cottage cheese to the next level.  Meet the new Natrel Whipped Dip and Spread, a reinvented cottage cheese preparation.  High in protein and low in fat, it's ideal for breakfast to snacks and even happy hour.  Enjoy it in three delicious flavours: chive and garlic, roasted red pepper and plain.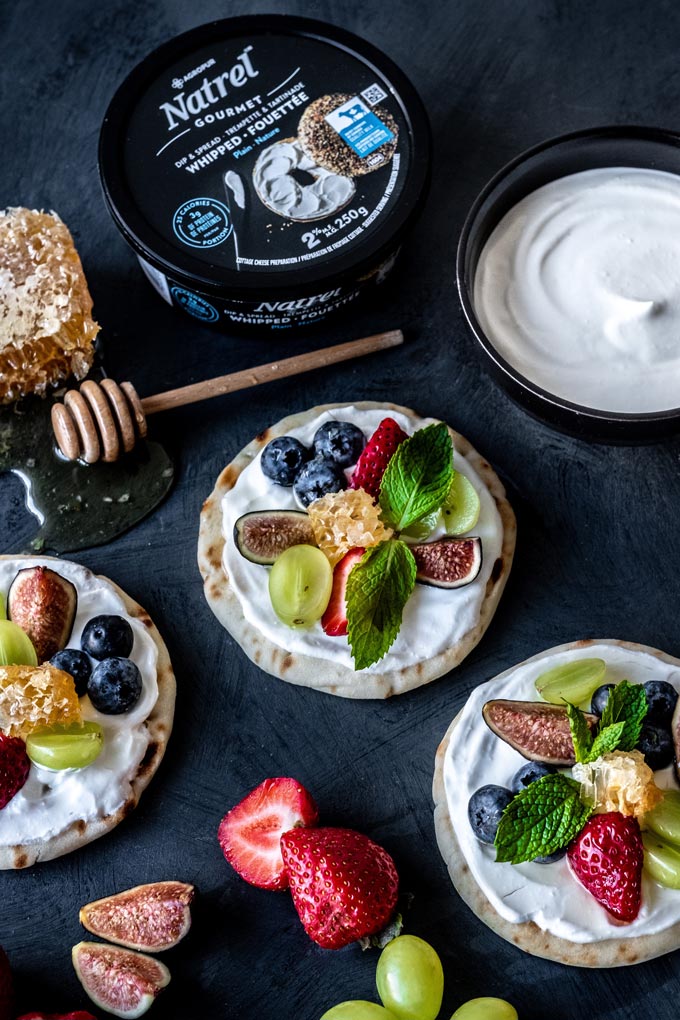 I had the pleasure of working with the talented @foodgays @leilalikes for a collaborative photoshoot that brought to life a breakfast recipe showcasing the Natrel plain flavoured Whipped Dip and Spread on a mini flatbread, topped with fruits and honey.  Recipe by @foodgays, food styling by yours truly and photography by @leilalikes.  We had a hard time resisting eating these delicious and healthy items during the shoot!
Want to get your hands on some?  It just launched this September in grocery stores across Canada.
Disclosure:  This is a sponsored post in collaboration with Natrel.