Vancouver is known for its variety of fun, innovative and tasty food options, which is why it's no surprise that the city's iconic Nat Bailey Stadium is famous for its food and beverage menu. You never have to sacrifice a yummy meal to catch a ball game in this city. I was recently invited to attend a media tour of the menu at Nat Bailey Stadium. From Three Foot Long Hot Dogs to Bacon Cheese Burgers, here's a look at the food options available when you attend the next Vancouver Canadians game.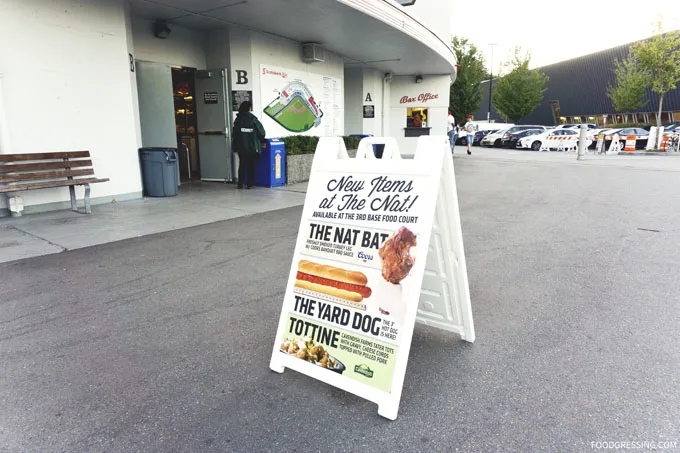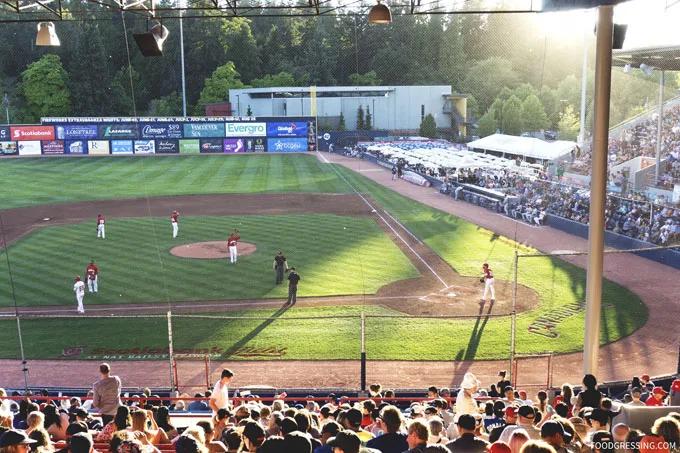 BBQ Picnic In The Park
The Vancouver Canadians BBQ Picnic In The Park has become the most popular group experience out at Scotiabank Field at Nat Bailey Stadium during the summer season. There is a buffet featuring delicious items like Corn on the Cob, Herb and Garlic Roasted Chicken, Char Grilled Hot Dog, Bratwurst Sausage, and more. The picnic area is complete with tables, chairs and umbrellas.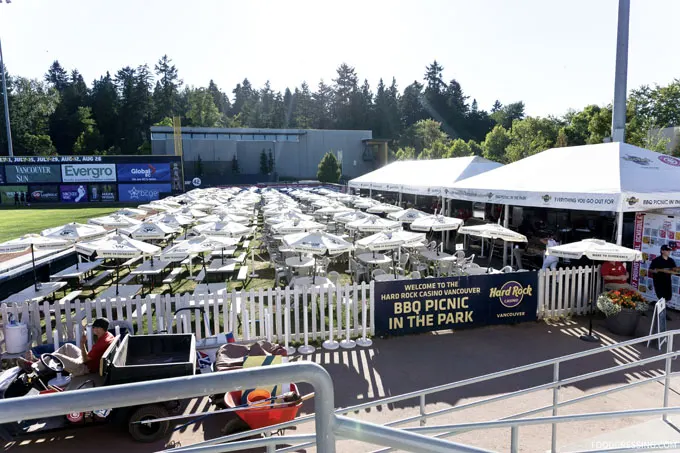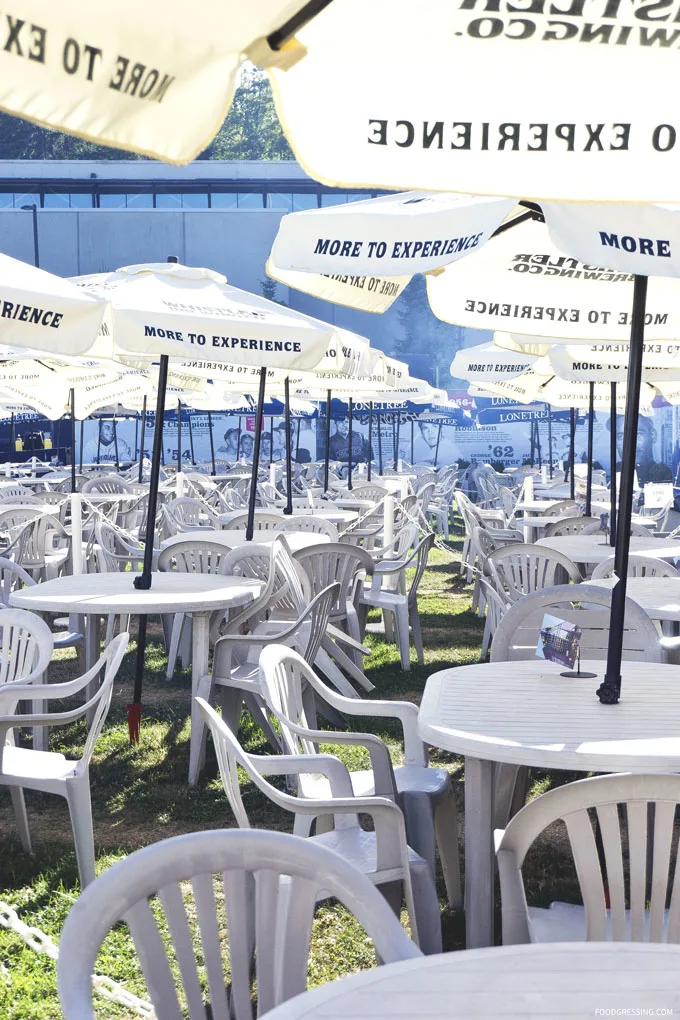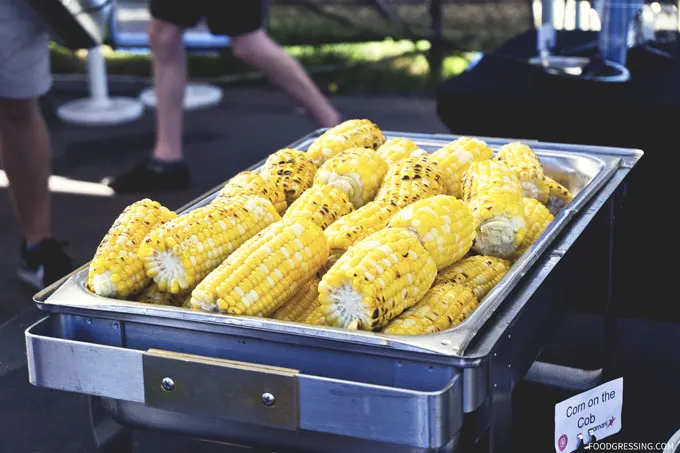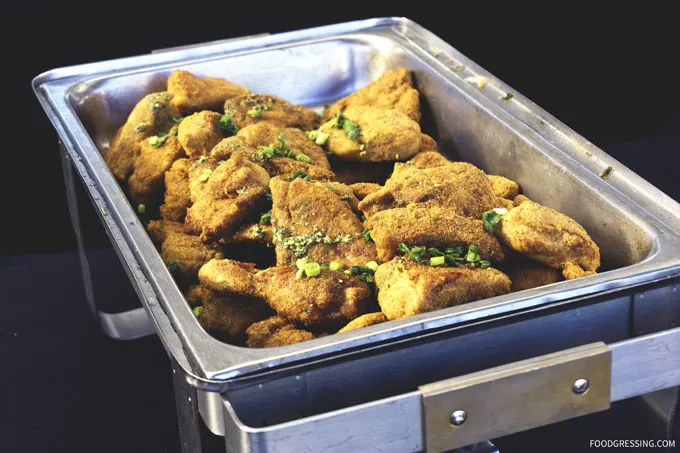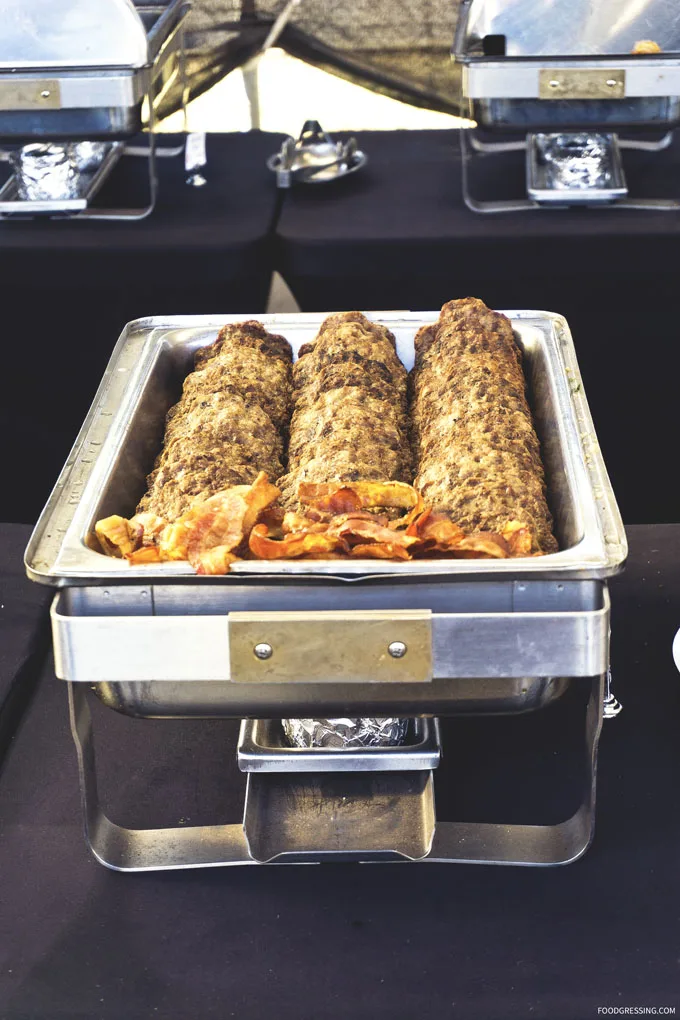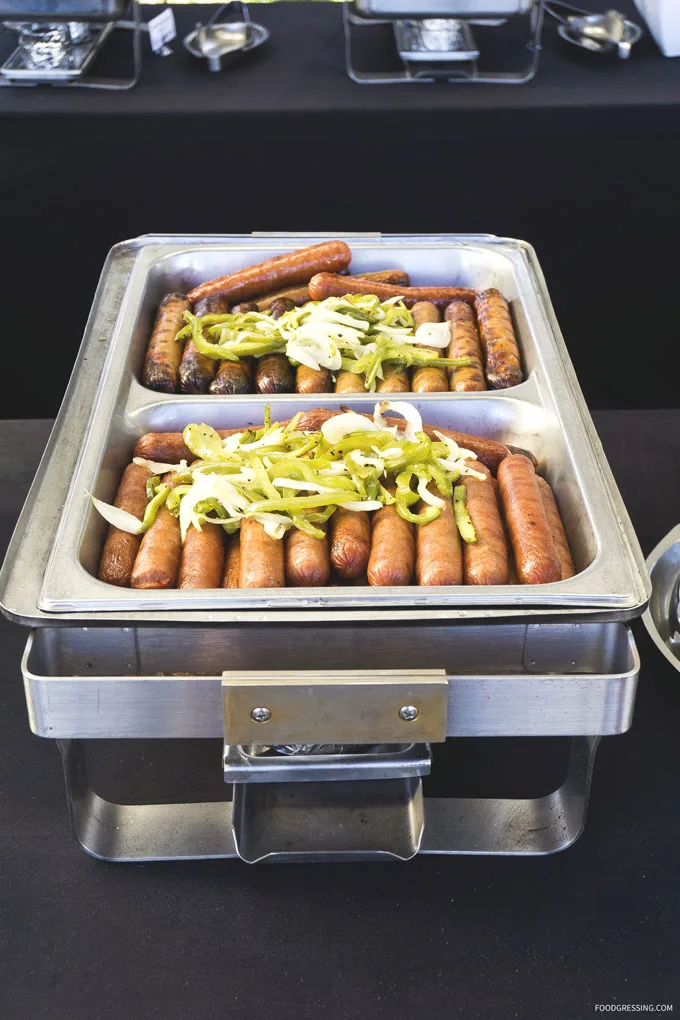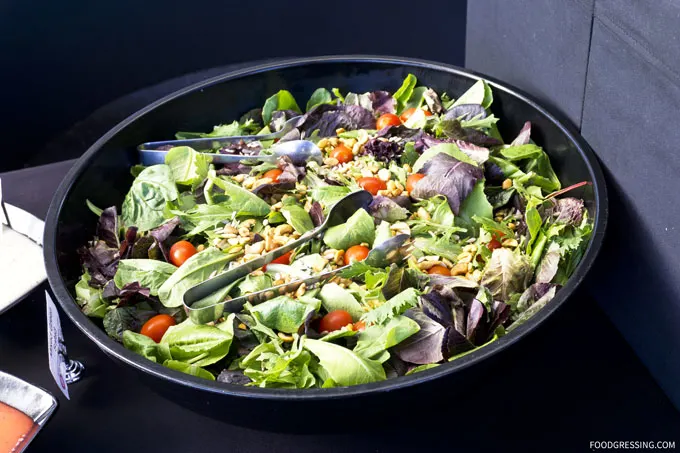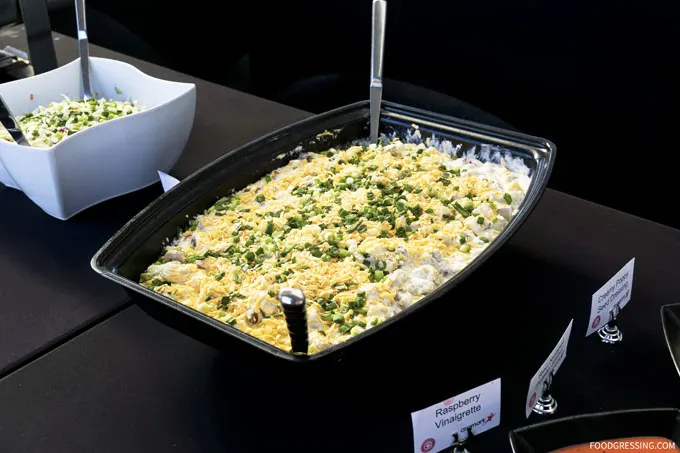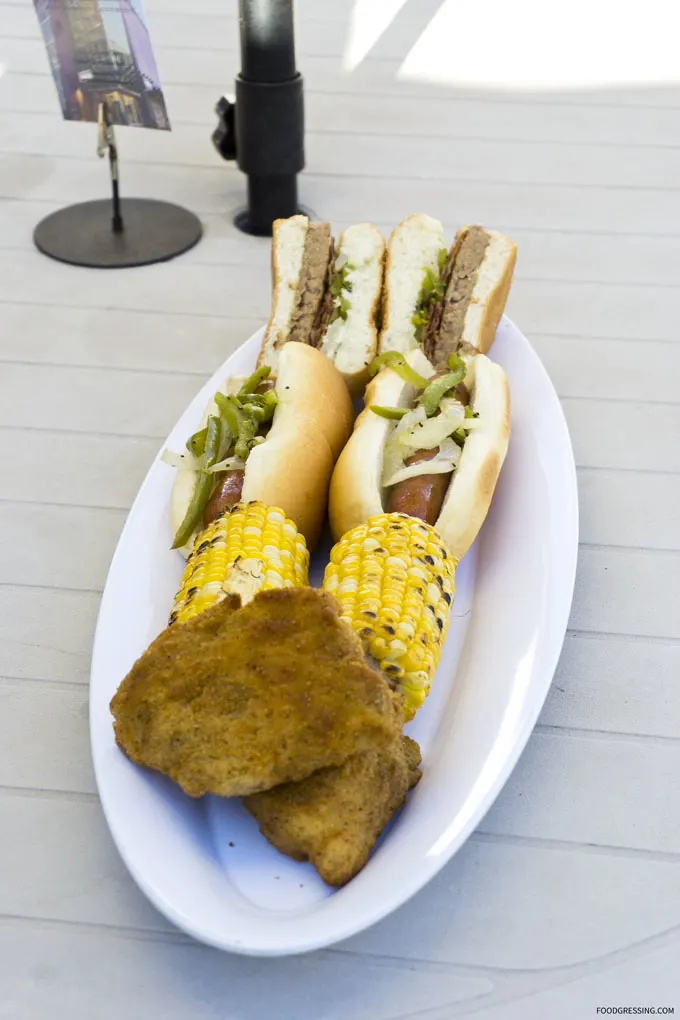 Main Menu
One of the most adventurous eats at Nat Bailey Stadium is the Yard Dog. Priced at $23, it's a 3 foot long hot dog that is available in the novely cart in the third base BBQ area. The Yard Dog is perfect for sharing with friends or enjoying on your own if you are up to a challenge.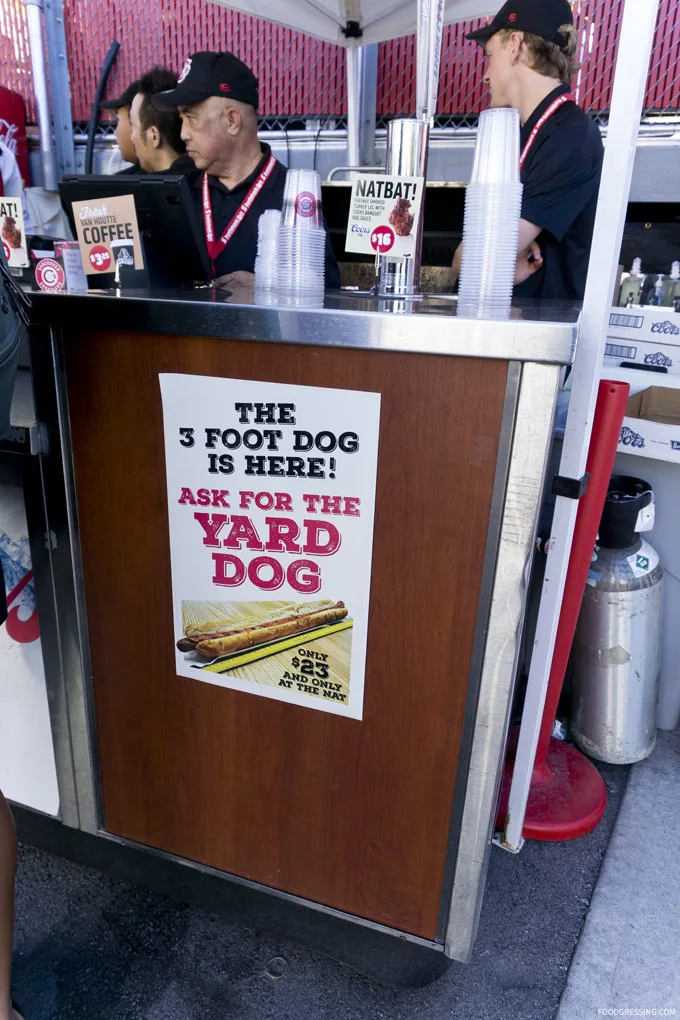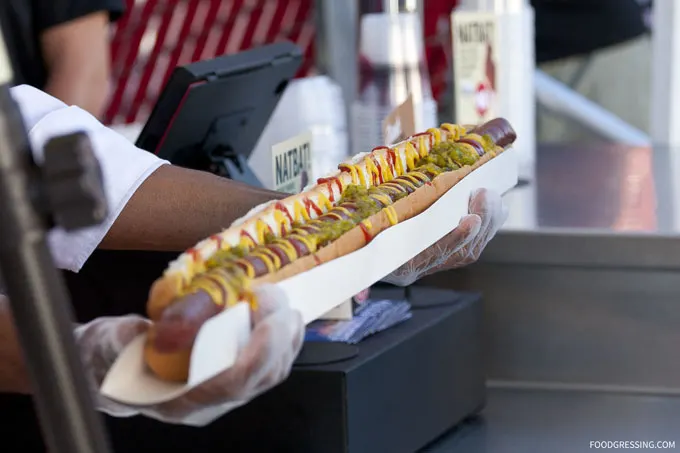 Check out this video of Chef Patrick Smith preparing the Yard Dog:
Another top food pick at Nat Bailey Stadium is The Nat Bat – smoked Jumbo turkey legs smothered in Coors Banquet BBQ Sauce.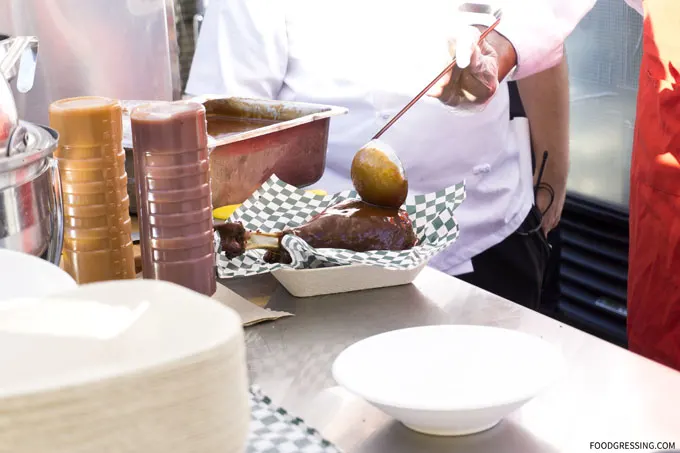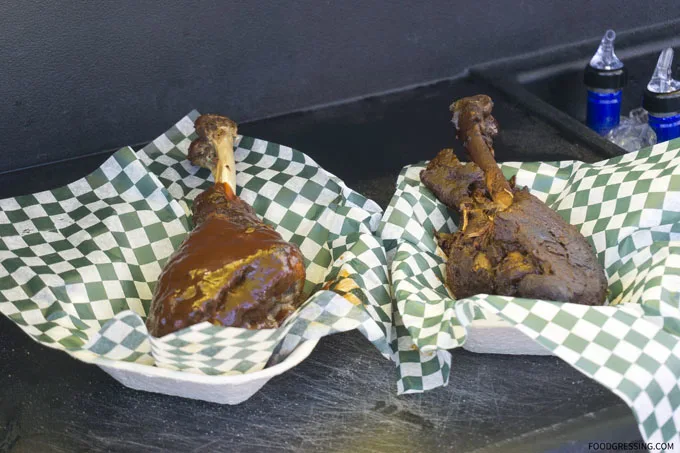 The Pulled Pork Tottine was one of my favourites and is a traditional Poutine jazzed up with tater tots and topped with homemade pulled pork.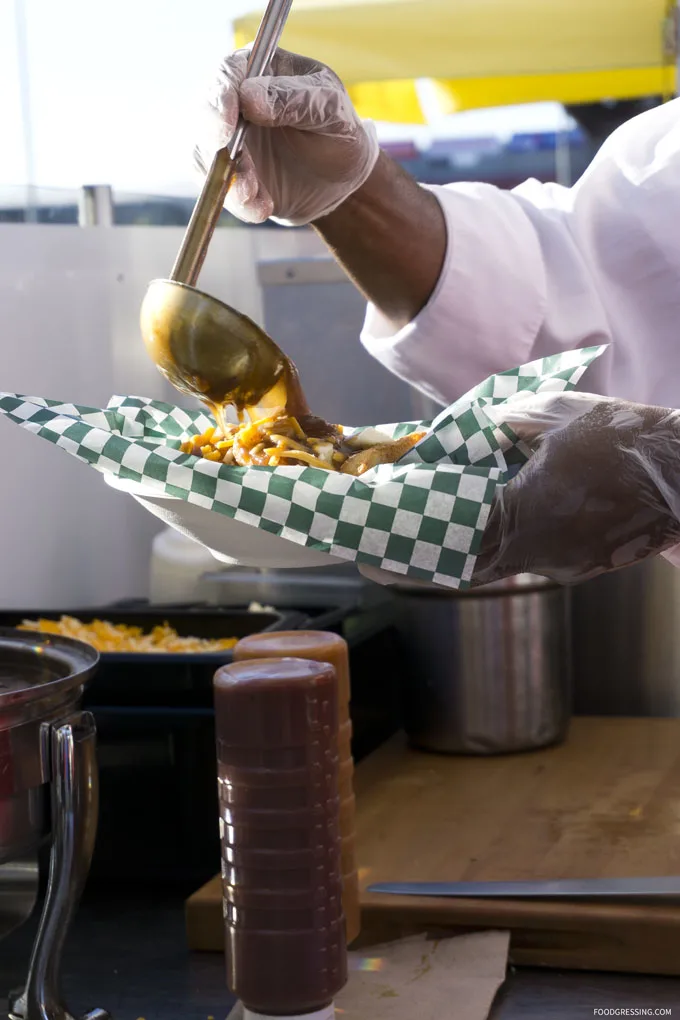 To find out when the next Vancouver Canadians game is, visit http://www.milb.com/index.jsp?sid=t435.