When my family and I visited Harrison Hot Springs a few weeks ago, we decided to take part in some water fun. Some of the water activities that are available at Harrison Hot Springs include renting sea-doos or bumper boats and playing at the inflatable Water Park. The Marina for the rentals and admission to the Water Park is located across the Harrison Hot Springs Resort.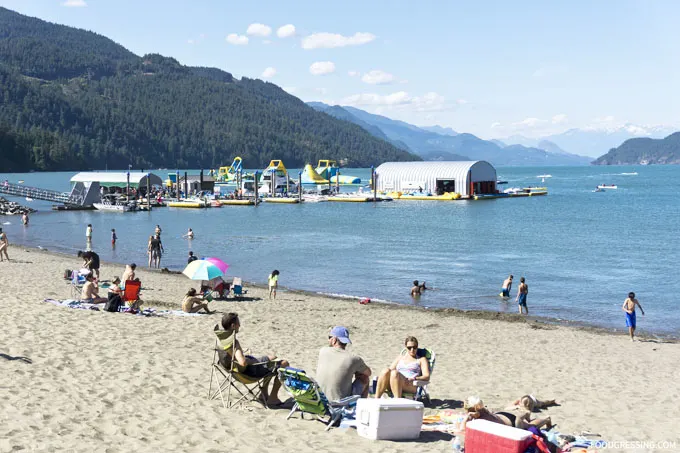 Note: This review is not sponsored.
My family and I rented the electric bumper boats which are loaded with squirt guns. The water gun is capable of squirting your opponent up to 10 feet away. The bumper boat rentals are $20 for a half an hour and can accommodate one adult or one adult and 1 child under 8.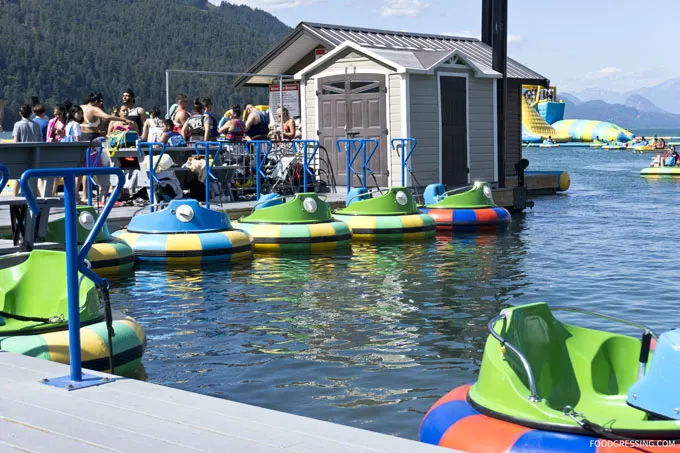 In terms of distance, you can only go as far as the area surrounding the Inflatable Water Park.
The Inflatable Water Park certainly is a highly entertaining attraction at Harrison Hot Springs. Check out this amazing view with aerial shots of the park.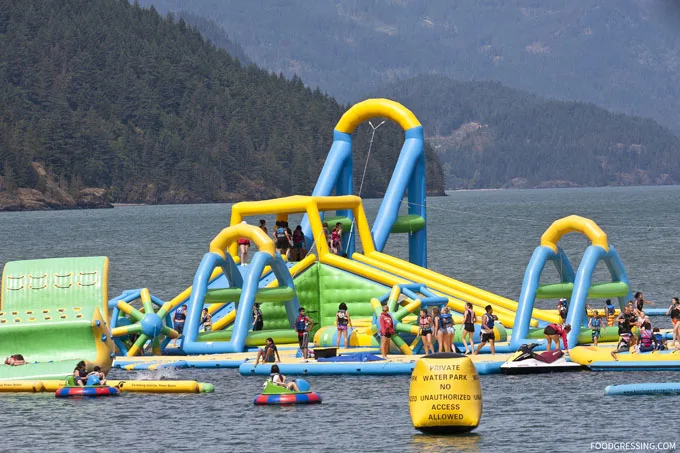 We didn't visit the Water Park ourselves but we got a good look at the activities there from the bumper. Admission is $29 per person per day.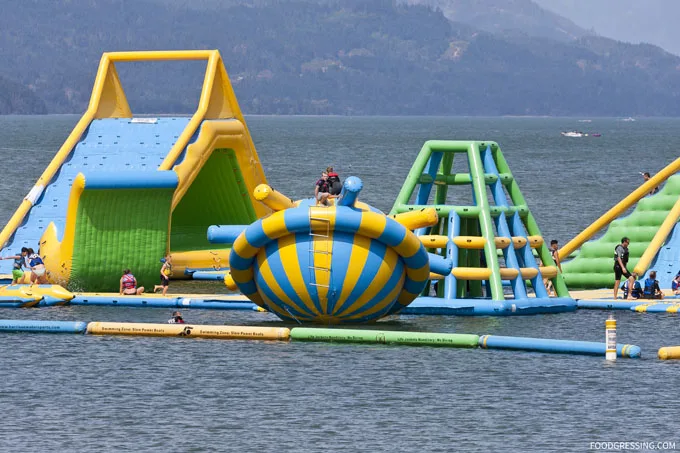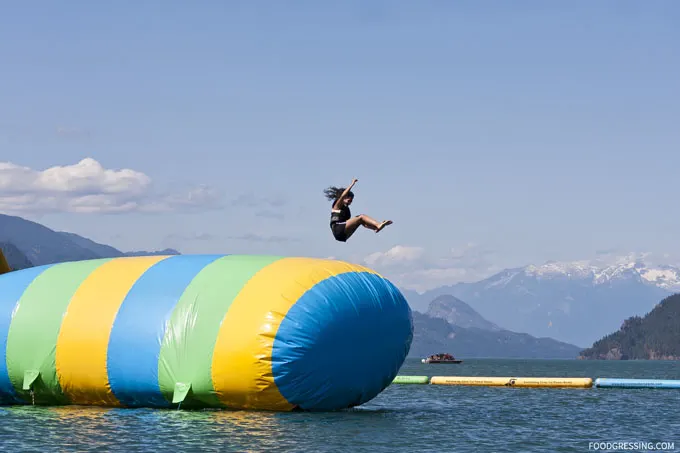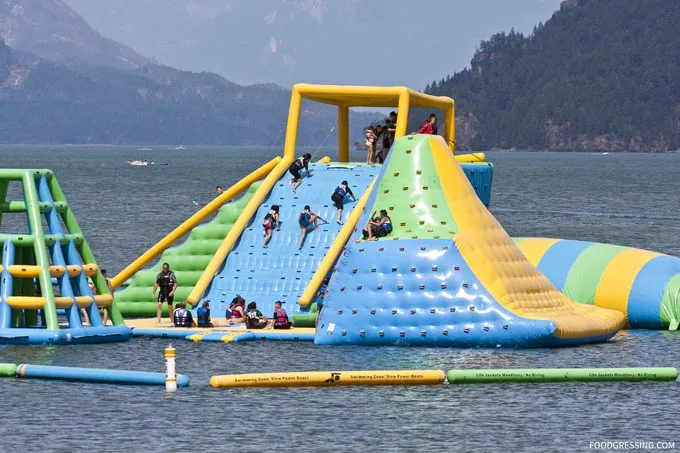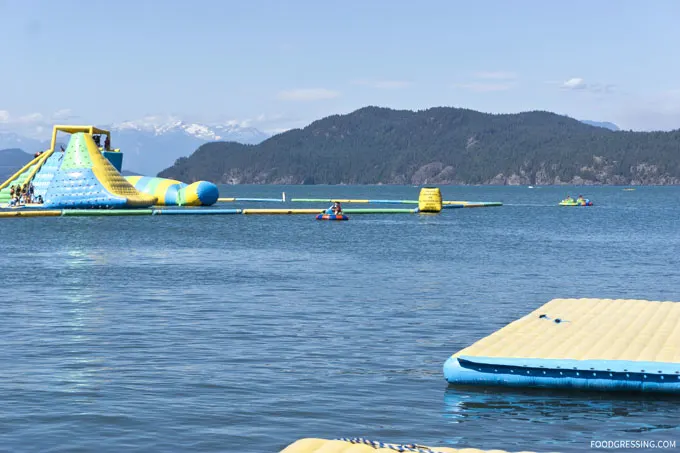 For more information on Harrison Water Sports, visit www.harrisonwatersports.com