I remember as a child visiting Bedrock City which was a Flintstones-themed park in Bridal Falls. As a Flintstones fan, it was a child's dream come true to visit such a realistic interpretation of the cartoon. Here's a nostalgic 1986 TV commercial of what it was like back then:
Since then, the park has moved, down-sized and rebranded as simply a dinosaur-themed park without the Flintstones licensing. I recently took my son to Dinotown for the first time which is now located by Cultus Lake in Chilliwack, BC. This apparently will be their final season.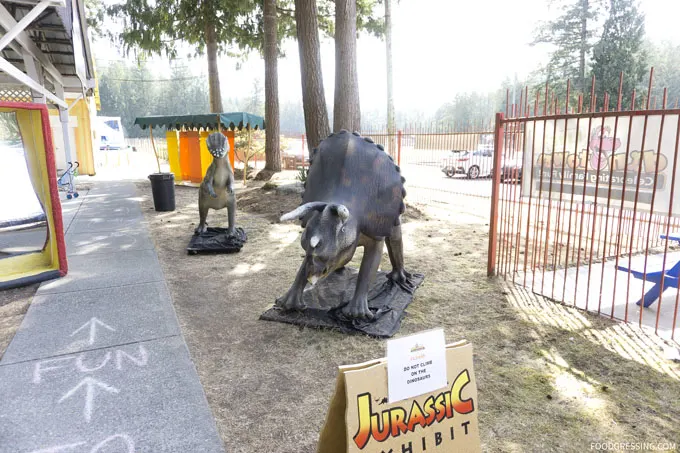 We went on a Wednesday where you receive one free adult admission with a paid child admission. Regular child admission (height 35" – 54") is $11.95, adults is $9.95 and seniors is $7.95.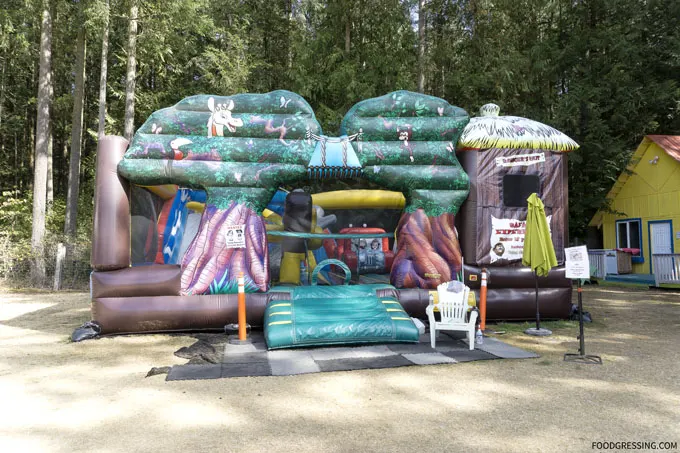 At the park, we found numerous inflatable fun which are definitely a step-up from some of the bouncy castles I have seen.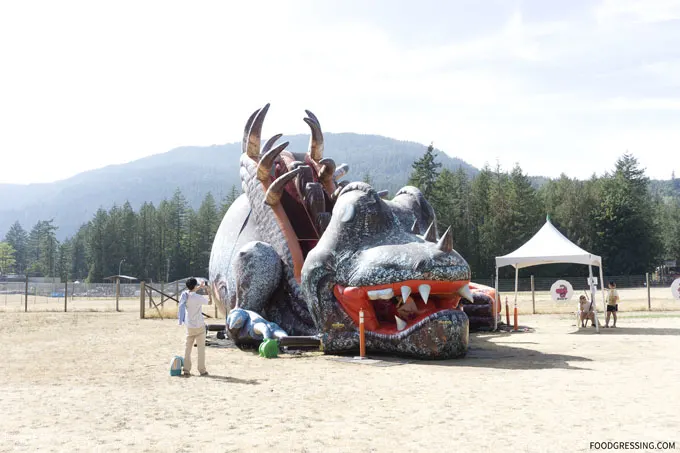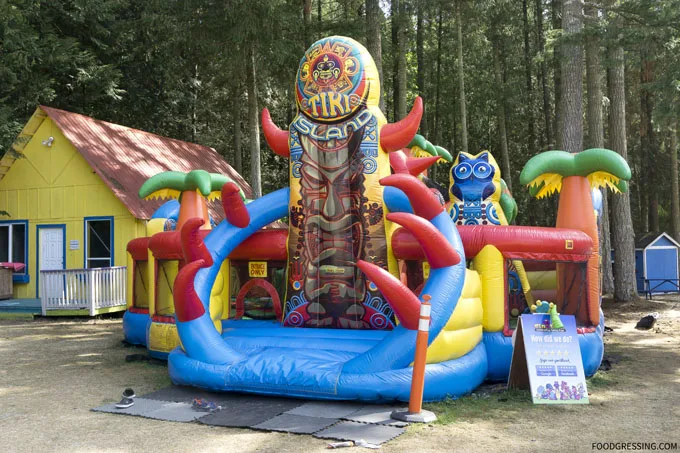 They also have daily live shows where a dinosaur character dances across the stage and kids are welcome to join in.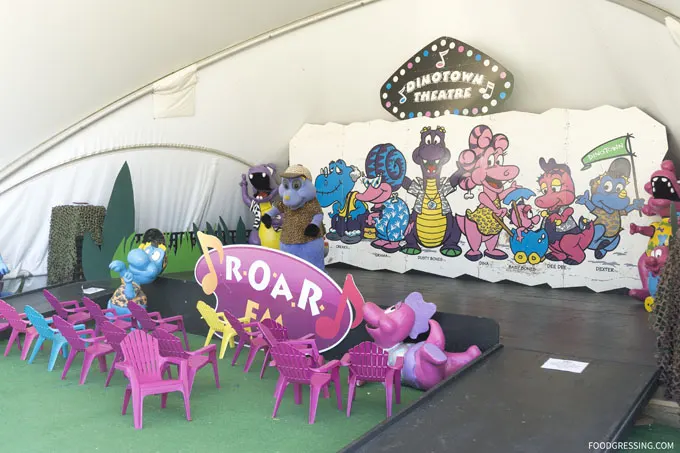 My son quite liked the clown-a-round mini golf.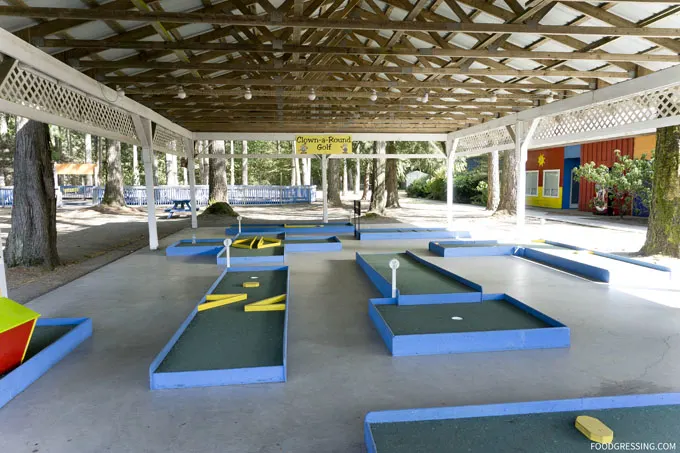 There were also many make-believe huts for kids to visit like a bakery, police station, animal hospital and more.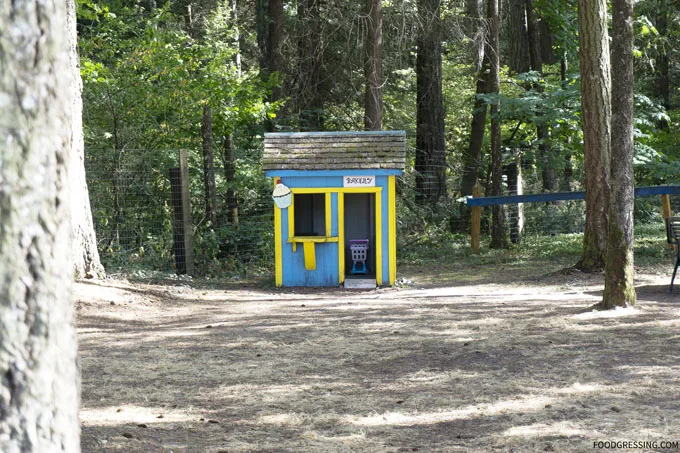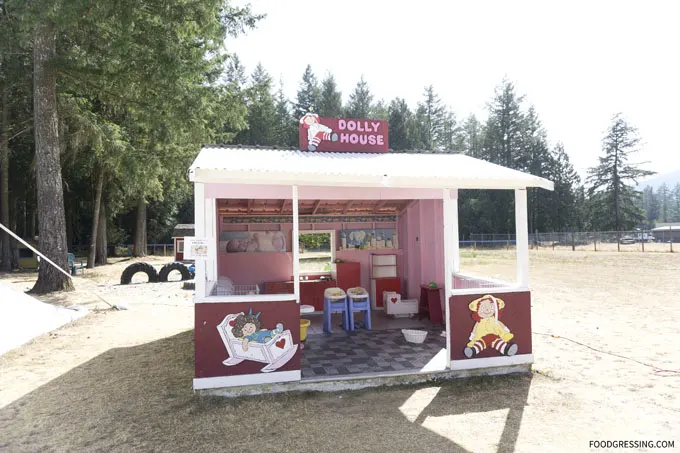 The grounds were quite well kept and I liked the fact that there were many trees to offer shade. It wasn't particularly busy on the day that we went despite the Wednesday deal. There were many activities available and it was never overcrowded at any of the areas.
Dinotown is open until September 4th. For more information, visit www.dinotown.com