The hot pickle trend is making its way to the freezer with My/Mochi mochi ice cream. The original mochi ice cream company is introducing the world's first and only Classic Pickle mochi ice cream in celebration of National Pickle Day, which falls on November 14, 2023.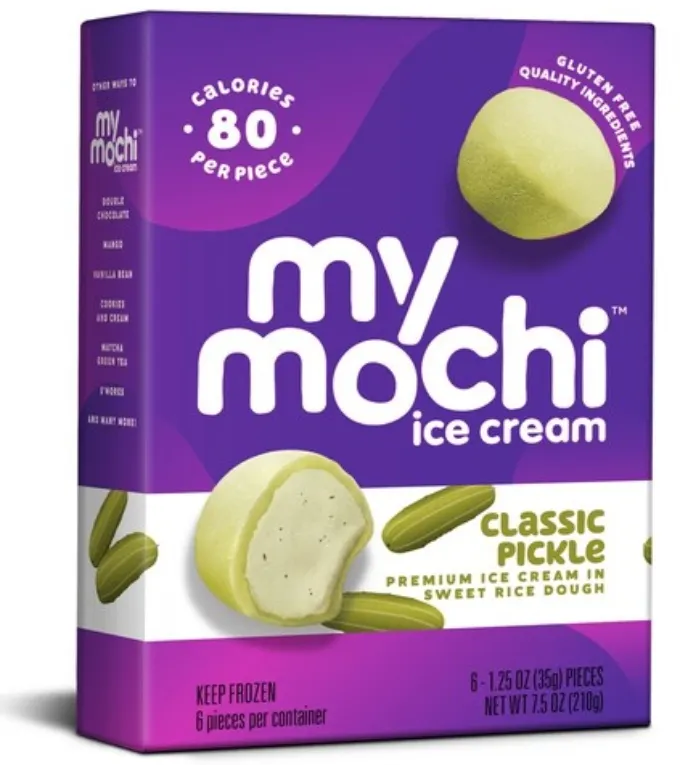 This frozen, creamy twist on the 'pickle ball' wraps pickle-y sweet premium ice cream in soft mochi dough for a dill-iciously chill and chewy experience that fits right in the palm of your hand.
My/Mochi Classic Pickle mochi ice cream is gluten free, nut free, contains no artificial ingredients and is only 80 calories per serving. The limited-edition treat is available online at www.mymochi.com and at select retailers in California.