Mr. Shawarma is a Vancouver food truck that has been around for several years. For the food service industry, that is a quite a long time! After regularly seeing people come away from their food truck with delicious looking wraps in their hands, I finally decided to give them a try. I've heard of Shawarma before, and did some research online and discovered that there was a Shawarma franchise - shawarmapressfranchise.com - it seemed pretty amazing for anyone who wanted to open their own restaurant. In front of me was our local shawarma truck, and it was time to give them a try.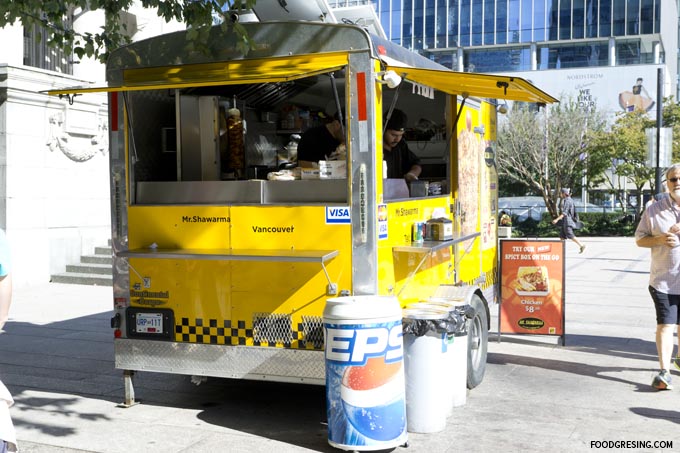 Mr. Shawarma Menu
Mr Shawarma serves Middle Eastern food from their food truck. Their main items are pita wraps, large platters, spicy boxes on the go, fresh fried falafels and even poutine. You can choose either falafel, chicken, beef and lamb for your protein. All of their items are under $10 including tax. Cheap and cheerful!
Location
Mr Shawarma does not seem to be listed with the Street Food app but their main location is conveniently next to the Burrard Skytrain station. I have visited them at their other location in front of the Vancouver Art Gallery at Robson and Hornby.
Their Burrard food truck also stays open a lot later than most of the food trucks out there. According to their Facebook page, they are open till 10 pm Monday - Thursday and 12 am on Friday and Saturday.
What I Tried

On my first visit, I ordered a falafel pita wrap ($6). It also had garlic sauce, cucumbers, lettuce, tomatoes, parsley, hummus, tahini sauce and potatoes. For the falafels, I thought the spices and flavours were well-balanced with a nice crunchy on the outside and fluffy on the inside. I liked the garlic sauce added a great flavour but was not overwhelmingly.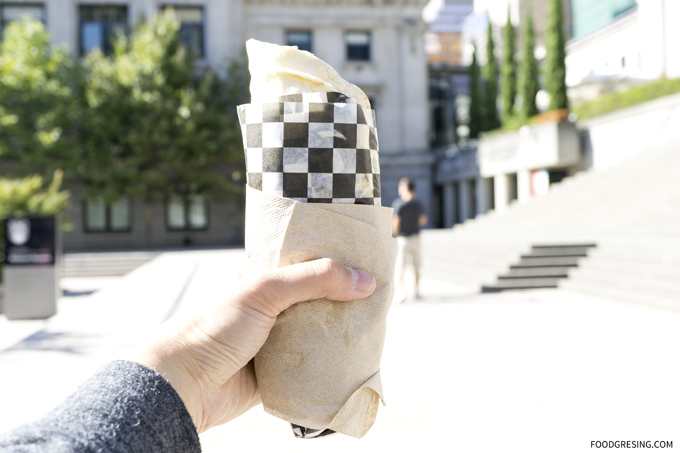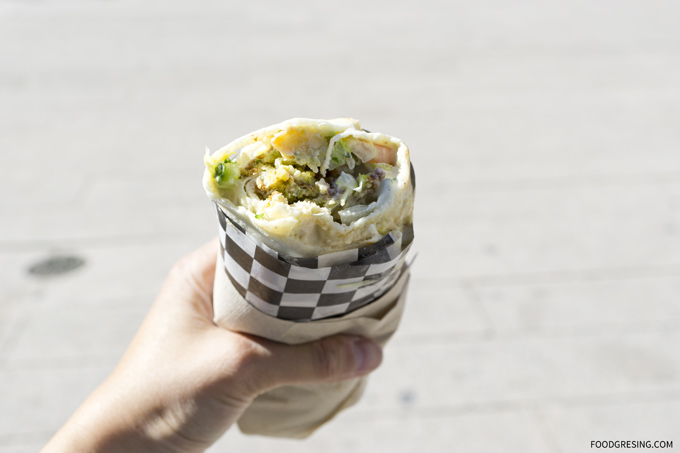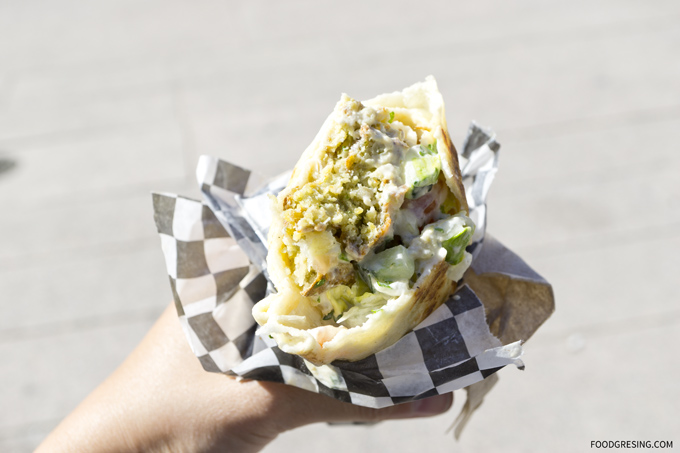 Recently, I tried a lamb platter ($9.50). It came with a seasoned rice with carrots, peas, garlic sauce, Tahini sauce. There was also a house salad with cucumbers, parsley, tomatoes, lettuce and a slice of pita. The seasoned rice was actually really good and the lamb pieces were pretty tender. The pita was not too hard which was nice.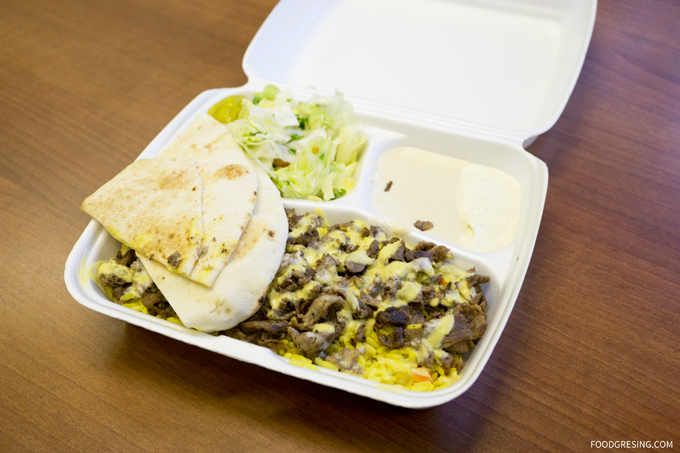 Overall Impression of Mr Shawarma
Food truck food, as we know it, tends to be quite expensive. After speaking to him more, it turns out that he spent a lot of time originally finding one of the best generators to power his truck from a site such as the Top 10 Quietest Portable Generators (Under 65dB) – Reviews to ensure his customer have the best experience ever. There is no loud noise coming from the generator, and it powers the truck for plenty of time. Mr Shawarma offers some cheap, cheerful and filling eats and I would recommend giving them a try. Rating: ⅘