Mon Paris Patisserie was launched in 2017 is chef-owned and operated by Chef Elena. Prior to starting Mon Paris Patisserie, Chef Elena studied at the famed Ferrandi l'Ecole de Gastronomie in Paris before working at France's oldest and most storied patisserie, Dalloyau.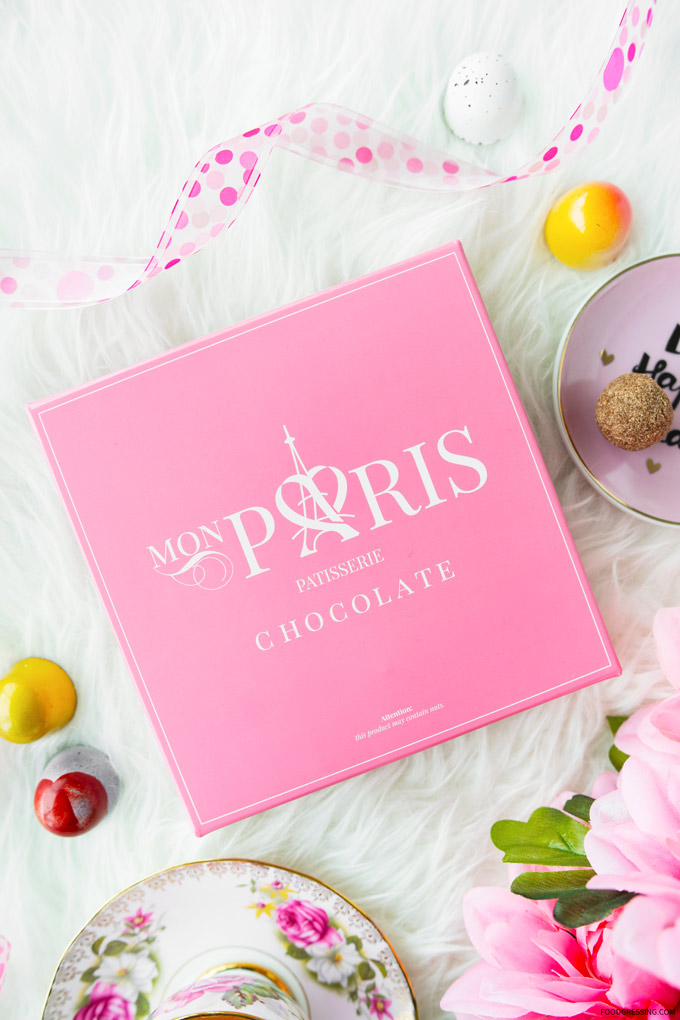 I was recently sent a media box of delicious bonbons from Mon Paris Patisserie in Burnaby. The flavours included:
SESAME: White Coconut Ganache, Milk Chocolate and Sesame Seeds Ganache
TIRAMISU: Truffle with Coffee Ganache
REDCURRANT CHEESECAKE
JAMAICA: Pineapple and Malibu Ganache
GRANITA: Pomegranate Ganache
PASSION FRUIT with Mango Truffle
EARL GREY: Dark Chocolate with Earl Grey Infused Ganache
INAYA: Milk Chocolate Ganache with Crunchy Caramel
HAVANA: Lime, Mint and Rum Ganache
It's been a long time since I've had an entire box of bonbons so it was a fun and delicious experience to try out the different flavours. My top 3 were the the Sesame, Earl Grey, and Passion Fruit. I thought that the bonbons were beautifully crafted and had really interesting and fun flavours. A great box set that I would recommend as a gift.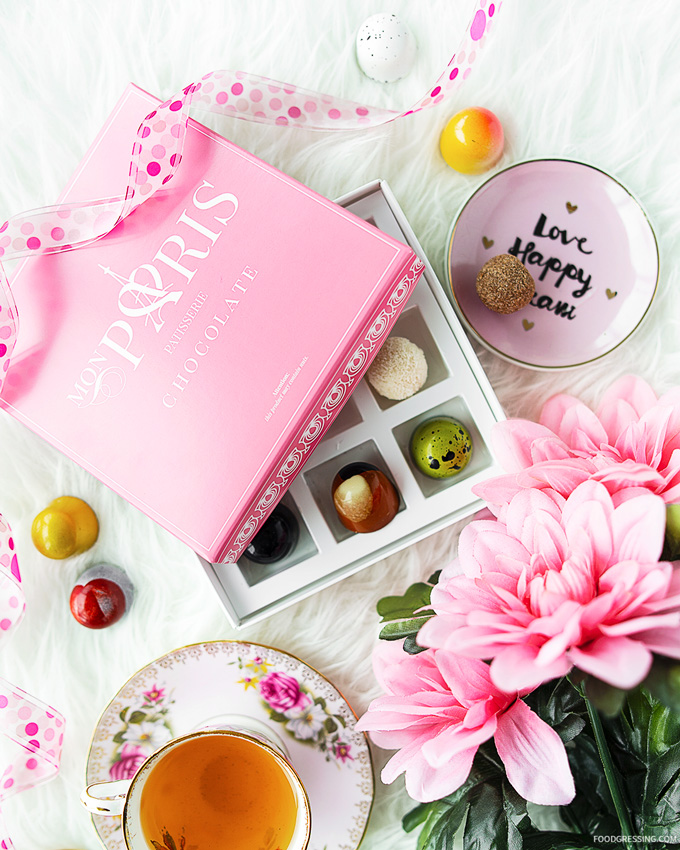 At Mon Paris, individual bonbons are $1.65; a 5-piece is $9.25; a 16-piece box is $30; and a 25-piece box is $46.25. For more info, visit www.monparis.ca