When I was in Toronto last month, I researched interesting places for desserts and came across several Instagram posts of the soft-serve from Momofuku Milk Bar. Fortunately, Momofuku was located right next to the hotel we were staying at, The Shangri-La. The Momofuku Milk Bar has several locations in New York City and Washington, DC but this Toronto location is their first outside the USA. I was looking forward to getting their soft-serve to go and enjoying it in the hotel room with the family.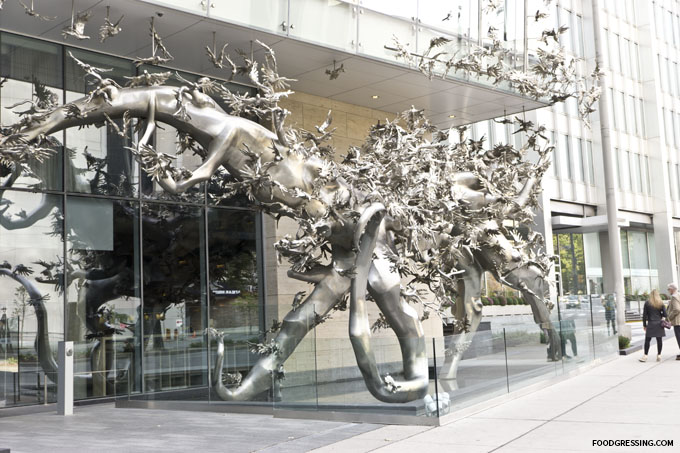 Grab a Basket
The Momofuku Milk Bar is on the second floor of the Noodle Bar and is simply a 12.5-foot by 6 -foot regrigerated room. You get directed there by staff in the Noodle Bar and you will find the room at the top of the stairs. You definitely can't miss it due to highly noticieable neon sign that says "Milk Bar."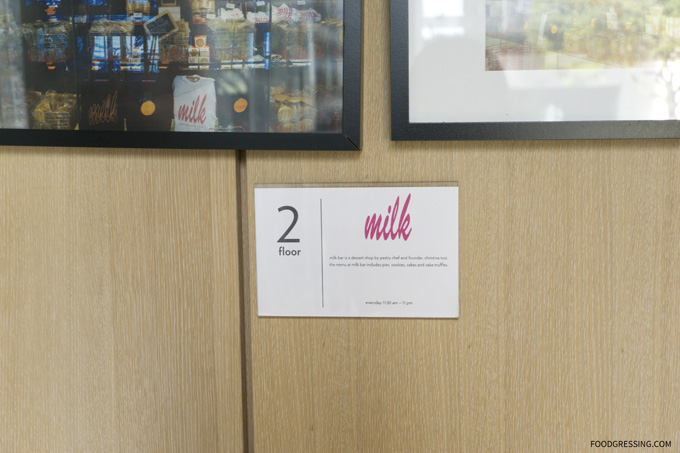 There are no bakers, servers or staff members around; it is self-serve like a grocery store. You go in, grab a basket and pick out your items and then pay downstairs at the Noodle bar. All the food for sale are pre-packaged and ready to-go. Available for purchase are a tasty array of goodies to satisfy the sweet tooth including cookies, cakes, birthday truffles and pies. Momofuku is most famous for their "Crack Pie" which is described as "toasted oat crust, gooey butter cake meets chess pie."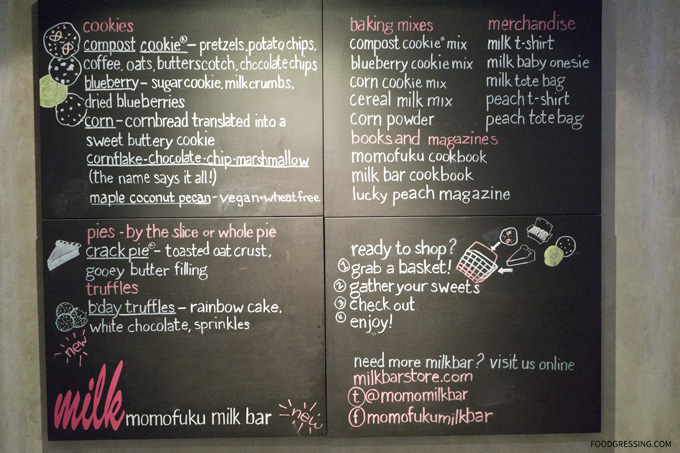 All these baked goods are made in New York and shipped same day to Toronto apparently. The items seemed generally more expensive likely to the branding and being imported from the New York daily.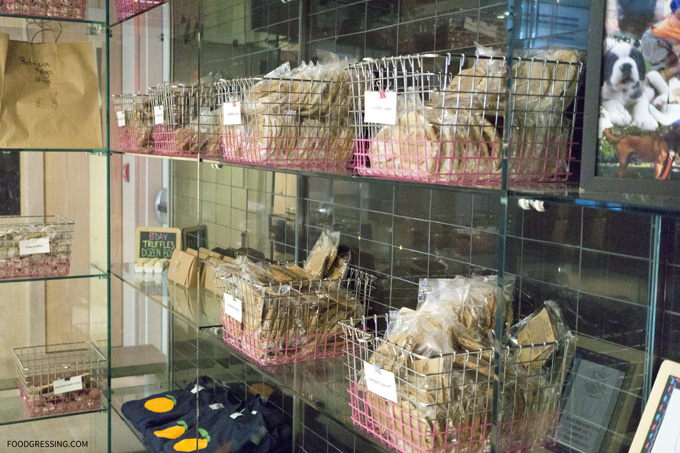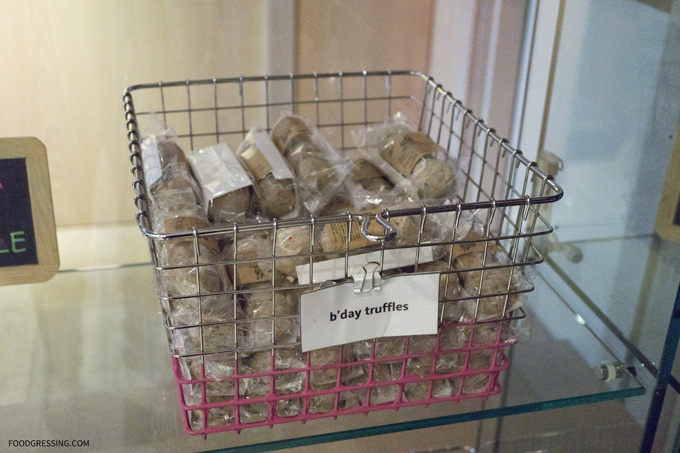 What I Tried
I browsed around the room but only wanted to try their soft-serve. You order at the Noodle Bar and the staff person goes to the kitchen in the back, prepares the soft-serve and then brings it to you. I found it a bit awkward to be honest…..ordering at the Noodle Bar because it felt separate from the Milk Bar. I ordered two soft-serves costing around $14 with tax: the cereal milk soft serve and a cranberry limeade.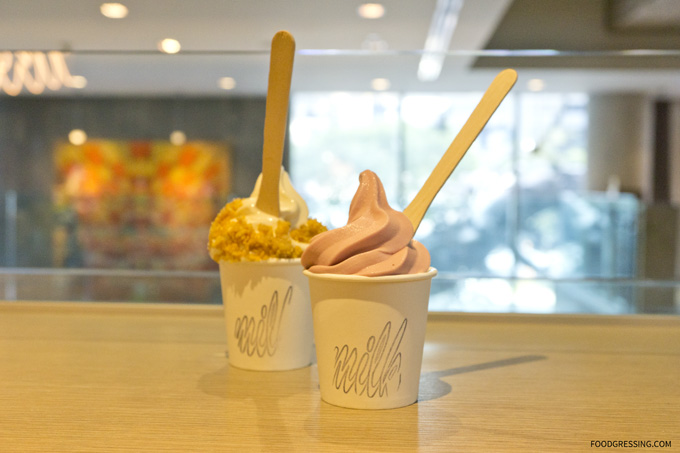 The soft-serves had a nice creamy texture, were subtlety sweet and refreshing, though nothing to write home about. The cereal milk soft serve was definitely reminiscent of the milk at the bottom of a bowl of cornflakes as intended. The cereal flakes were quite crunchy while the cranberry limeade was tart and tangy. Their soft-serve was good though not the best I've had. In terms of creativity, Soft Peaks in Vancouver and Sweet Jesus in Toronto have one-ups on Momofuku.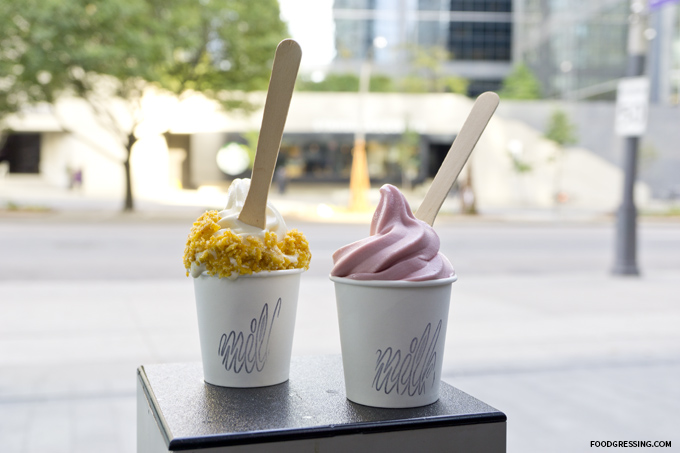 Overall Impression of Momofuku Milk Bar
The soft-serve from Momofuku Milk Bar was good but lacked the "wow" factor. I thought that the cereal milk soft serve did taste as intended – that is, milk at the bottom of a bowl of cereal. The soft serve a little pricey for what you get. I'd personally recommend going to Sweet Jesus in Toronto for soft-serve with a lot more creativity. Rating: 3/5
Website: http://milkbarstore.com/
Social Media: Facebook, Twitter, Instagram