Disclosure: I was invited by MELU Juice and Health Bar to attend a tasting session. All opinions are mine alone.
Now that the cold weather has arrived in our city, I am sure that everyone is seeking comfort from hot and hearty meals. MELU Juice and Health Bar recently introduced a new hot menu and I was invited to try out their new fare. I had previously visited MELU Juice and Health Bar last July when they had just opened in Coal Harbour. In fact, they are the area's first premium cold-pressed juice and health bar. I was impressed by what I tried previously and was eager to see what their new hot menu offered.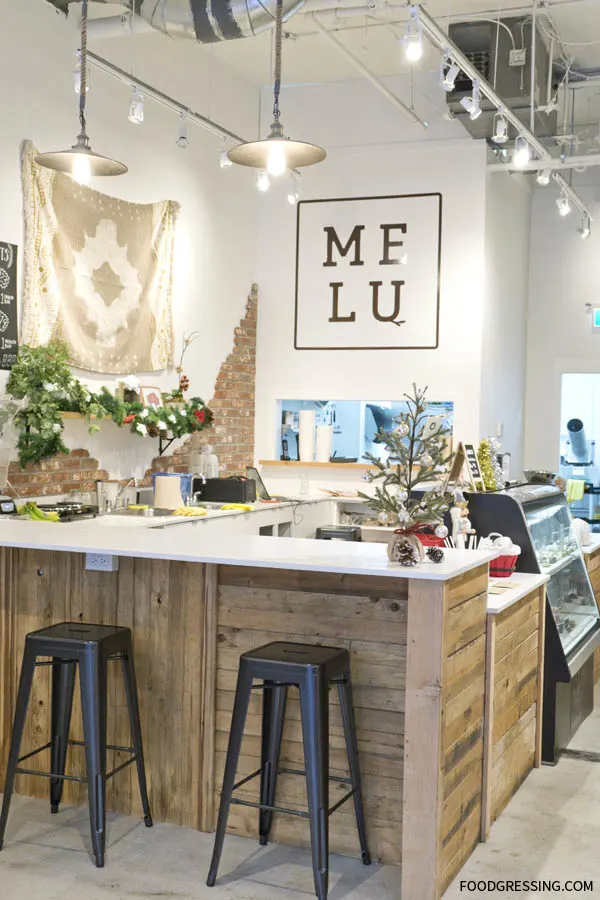 MELU's Health Bowls
MELU's hearty menu includes 4 main entrees: curry yam, tomyum carrot, tomato chilimeat, and cream of mushroom miso. The curry yam is vegan only but the other three options are both vegan and gluten-free. Angela, co-owner of MELU, noted that the curry yam is more like Japanese-style curry while the Tomyum carrot is Thai-inspired. The entrees can be served as standalone soups ($5.95), brown rice bowls ($9.50) and soup zoodle bowls with zucchini noddles ($10). Another highlight is that the entrees have no sodium or oil at all.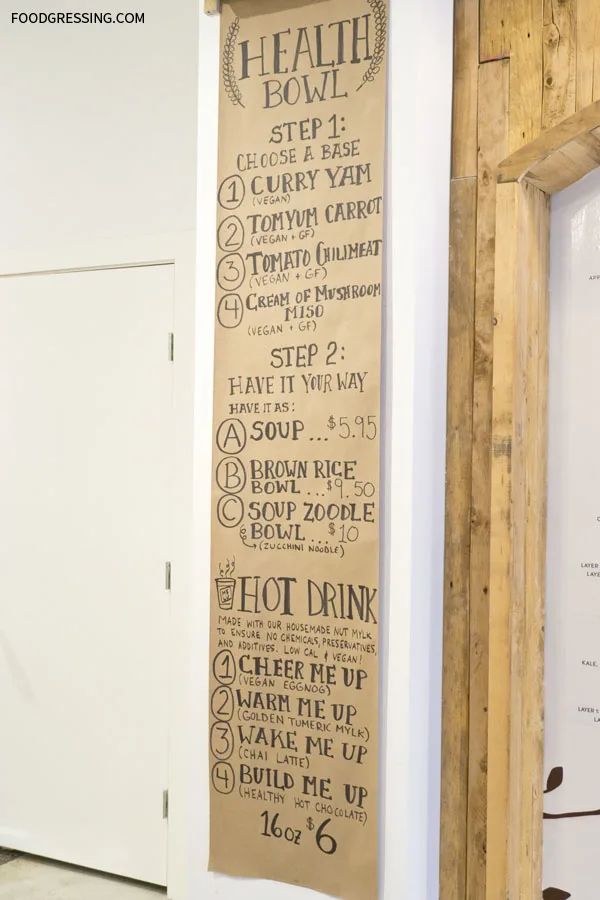 Holiday Special Nut Mylks
MELU has two special nut mylks available for the holidays including vegan eggnog and golden turmeric mylk. They are low calorie, housemade and do not have chemicals, preservatives and additivies.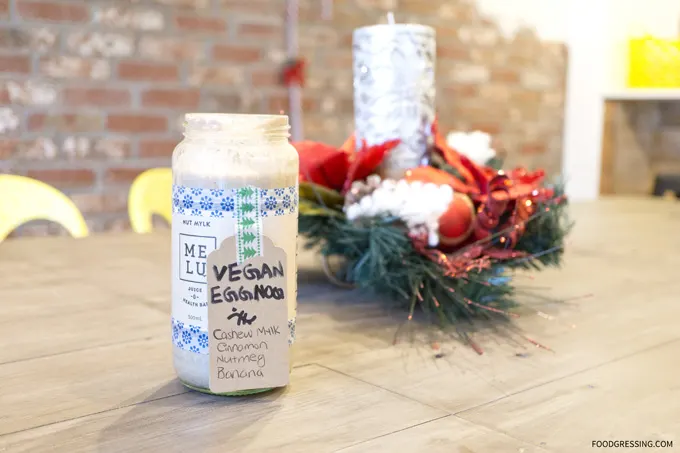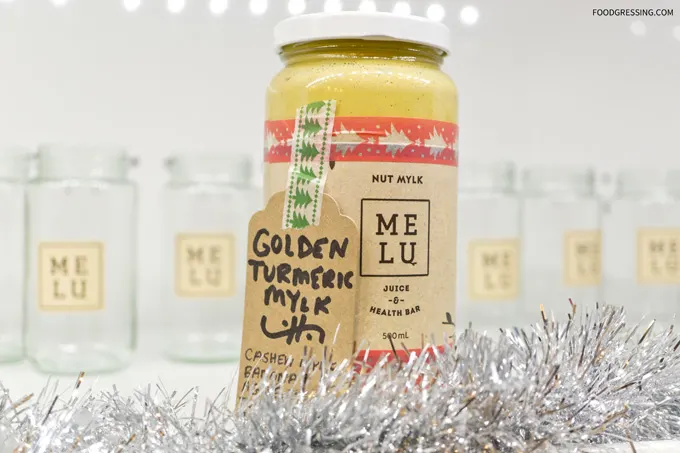 What I Tried
I visited MELU for a late lunch and tried the vegan eggnog and tomato chilimeat in soup zoodle bowl.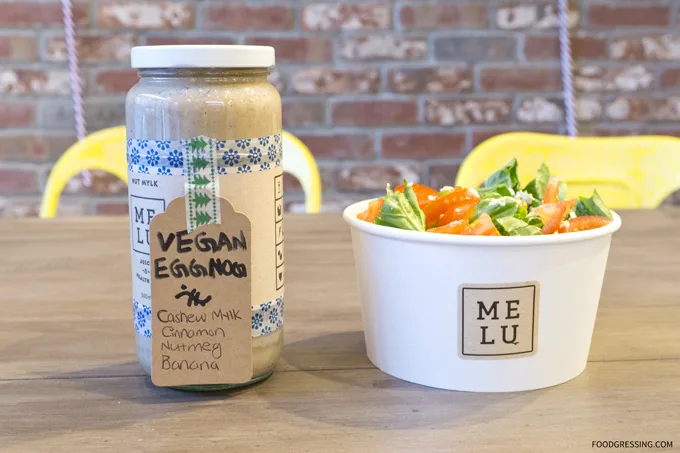 The vegan eggnog had a nice light, sweet flavour and not overwhelmingly "eggnog." I liked that it had the right amount of natural sweetness from bananas.
The tomato chilimeat bowl in soup zoodle bowl was made with chunky tomatoes, romaine lettuce, spinach, and zucchini noodles. I really loved how hearty, homey and flavourful the bowl was. The chili flavour was rich and complex but balanced. The beans were also tender, creamy, and intact. The zucchini noodles had a nice al dente pasta texture. The bowl was dense with tons of healthy ingredients such that I could not finish my bowl because I was too full! The portion size was decent indeed.
Overall Impression
My hot lunch at MELU was hearty and comforting and it definitely warmed me up on that cold afternoon. The vegan eggnog also put me into a healthy, holiday spirit. For those seeking dine-out but in a healthy way, MELU has some definite options. Rating: 4.5/5
Website: http://www.melujuice.com
Facebook: http://www.facebook.com/melujuice
Twitter: http://twitter.com/melujuice
Instagram: http://instagram.com/melujuice