Mille crêpes cakes are classic French cakes with alternating layers of paper-thin crêpes and cream. Here are a few places in Metro Vancouver where you can buy mille crêpes cakes.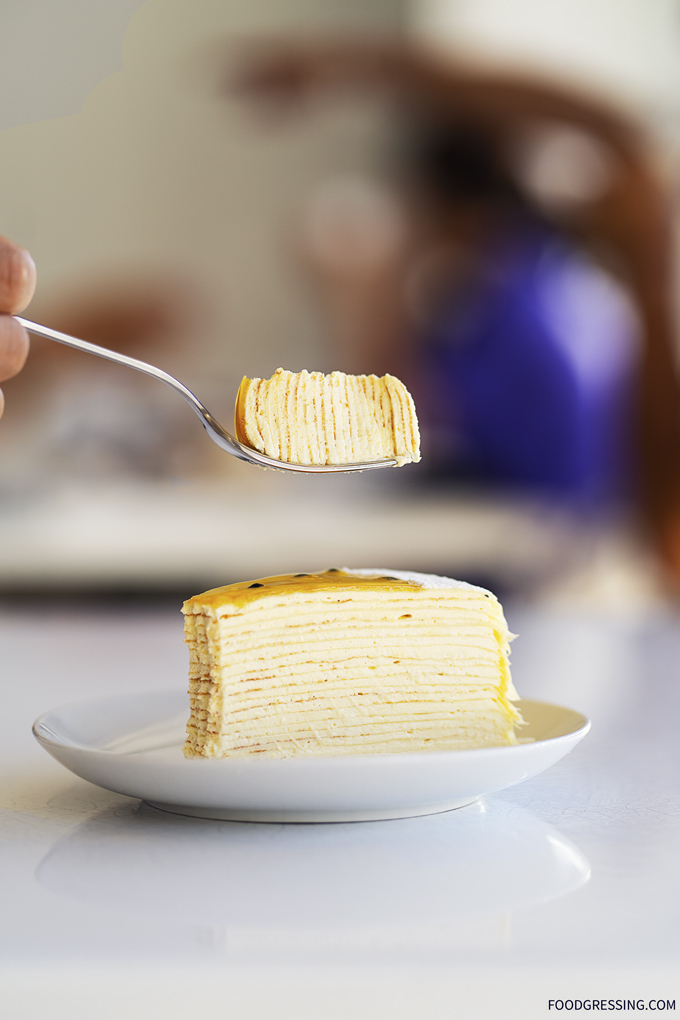 Metro Vancouver Bakeries & Restaurants
L'otus Cake Boutique (Burnaby & Richmond)
L'otus Cake Boutique is a boutique dessert shop dedicated to mille crêpes cakes. You'll find flavours such as Strawberry, Creme Brulee, Uji Matcha, Blue Early Grey, Rose Lychee, 64% Dark Chocolate, Durian and more.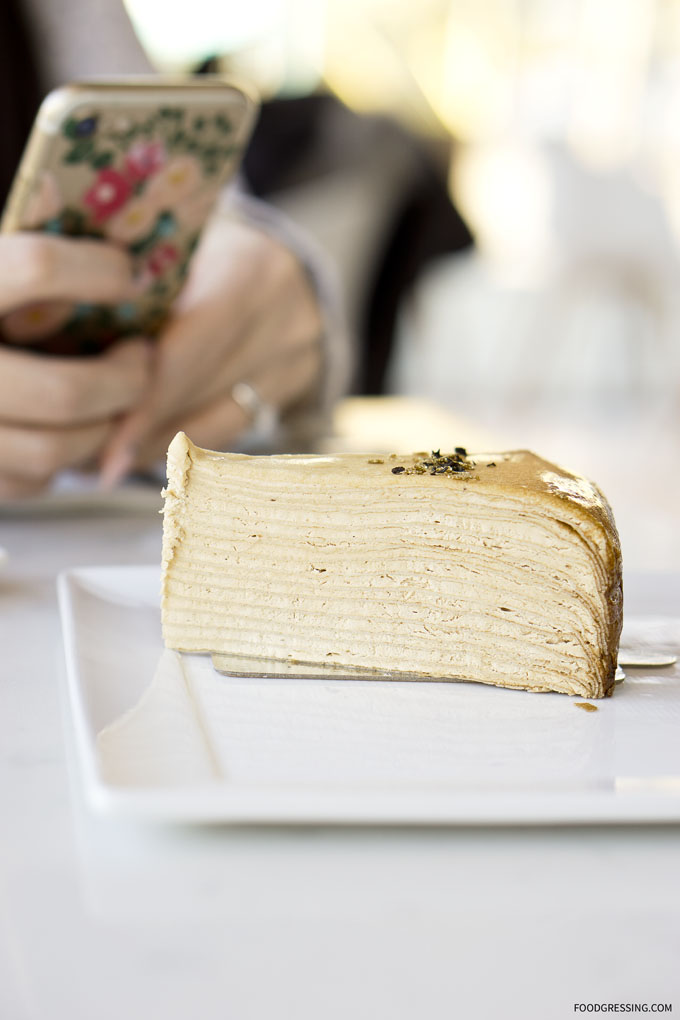 Check out my review of L'otus Cake Boutique Richmond here.
L'otus Cake Boutique
8580 Cambie Rd #103, Richmond, BC
4352 Beresford St, Burnaby, BC
www.facebook.com/lotuscakeboutique
Sugar Lab (Burnaby)
This small dessert shop in Burnaby offers mille crêpes cakes in Durian, Mango, Taro and more.
Sugar Lab
5376 Grimmer St, Burnaby, BC
www.instagram.com/sugarlab_van
3 Quarters Full Cafe (Vancouver)
3 Quarters Full Cafe is one of my favourites places to eat in the West End as well as a place for delicious Asian desserts. They have a delicious taro mille crêpes cake housemade daily without additives and preservatives.
3 Quarters Full Cafe
1789 Comox St, Vancouver, BC
instagram.com/3quartersfullcafe
Spirtea (Richmond)
Spiritea, a tea shop located inside Aberdeen Centre in Richmond, is offering Lady M mille crêpe cake slices priced at $19.50. Customers can also order a whole cake for $225.
Spiritea Richmond
4151 Hazelbridge Way Unit 1968, Richmond, BC
www.instagram.com/spiriteadrinks
Order Online and Delivered to You
Lady M Canada
Earlier this month, Lady M Canada was launched to allow customers to place online orders for cake shipping throughout all of Canada.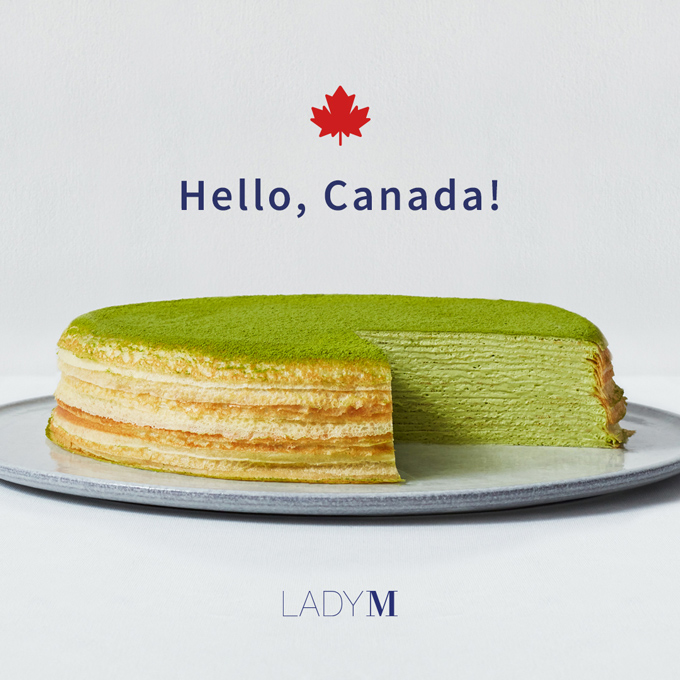 Lady M's Canada online cake selection includes iconic offerings like Signature mille crêpes and Green Tea mille crêpes. You'll also find Tiramisu, Pistachio, Passion Fruit, Coconut and Chocolate.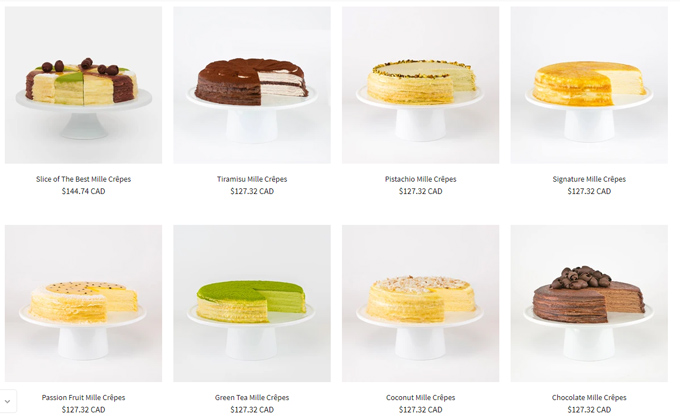 They do not offer slices but just whole cakes. Prices for the whole cakes are $95 USD. It appears that they charge in USD but you can see the prices in CDN.
Read my post on Lady M Canada which explains how to order, what's on the menu, shipping and so forth.
Asian Supermarkets
If you go to the frozen section of an Asian grocery supre like T&T you might find frozen mille crêpes cakes.