McDonald's Coke Glasses 2021 Canada have just been released!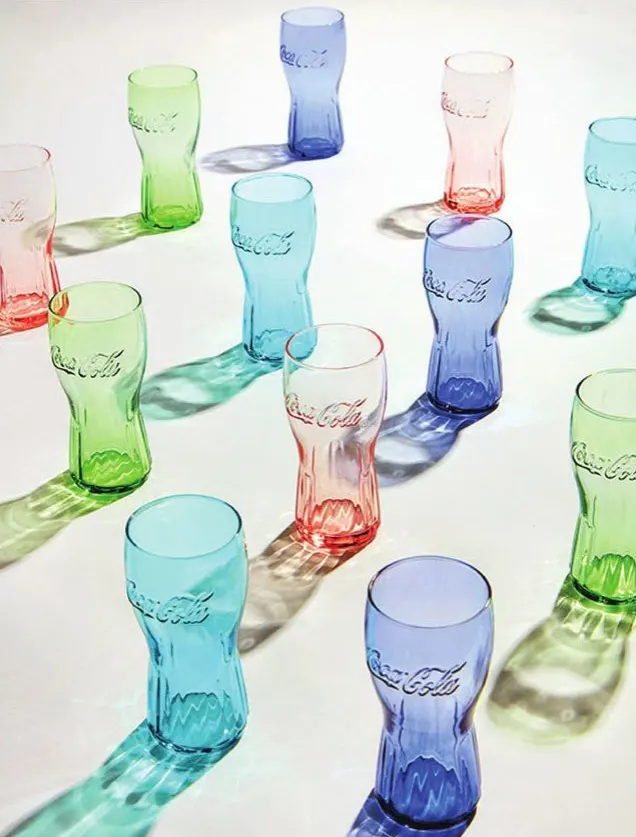 Where to buy McDonald's Coke Glasses 2021 Canada
McDonald's Coca Cola Glasses 2021 Canada are available at participating McDonald's in Walmart restaurants with the purchase of an Extra Value Meal as of July 29.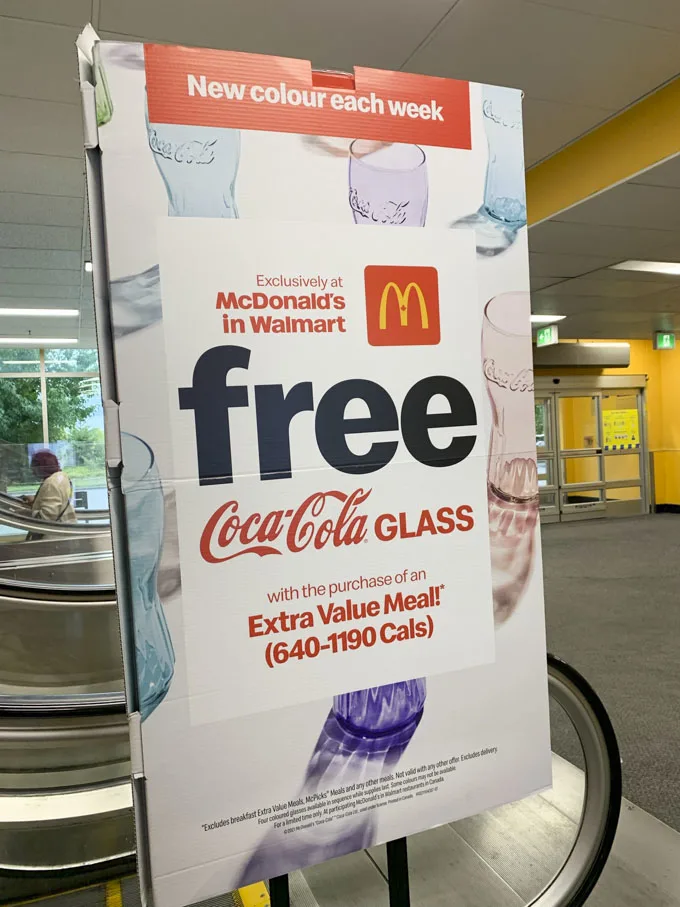 You cannot get them at a regular McDonald's. This is an exclusive offer at McDonald's in Walmart.
The offer is also not available via mobile and via delivery.
What are McDonald's Extra Value Meals?
Extra Value Meals include a medium fries and a medium fountain drink.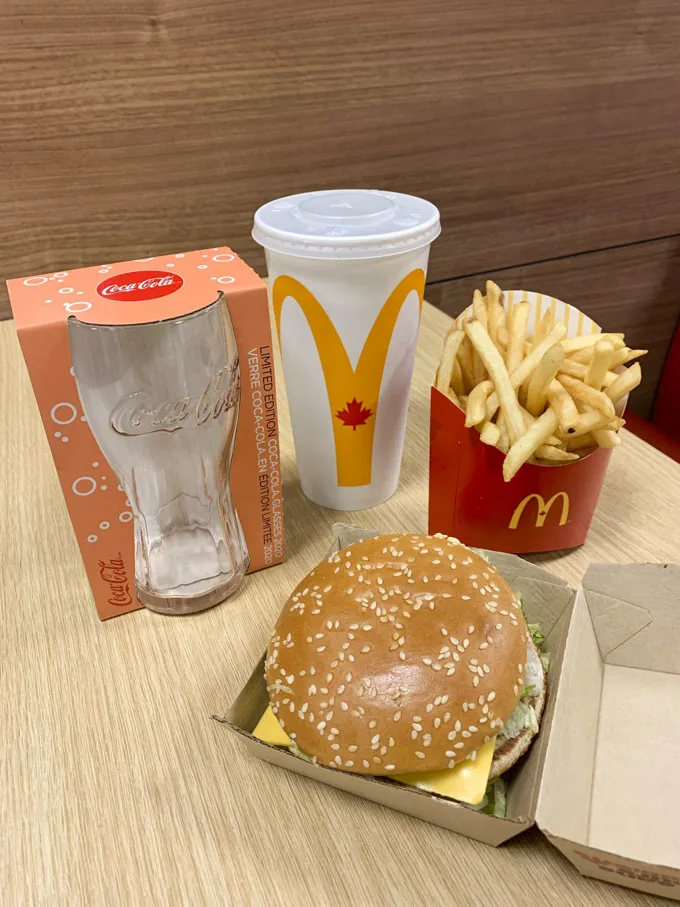 Here are some choices for Extra Value Meals:
Big Mac
Quarter Pounder with Cheese
Double Quarter Pounder with Cheese
Chicken McNuggets
McChicken
Spicy Habanero McChicken
Filet-O-Fish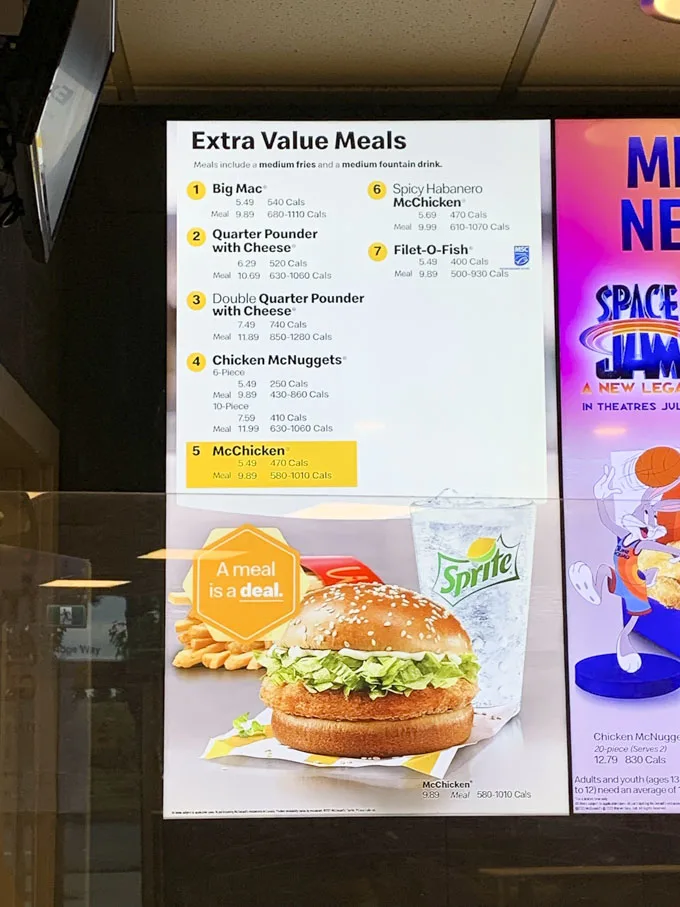 You can order the Extra Value Meal at the counter or at one of their ordering kiosks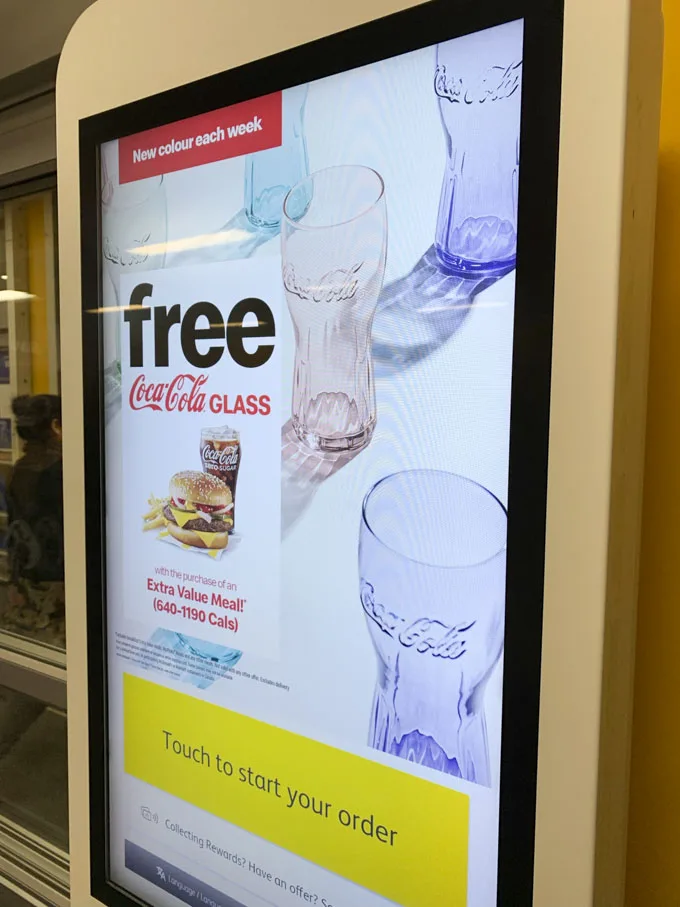 At the ordering kiosk, you just need to select for Meal under the item.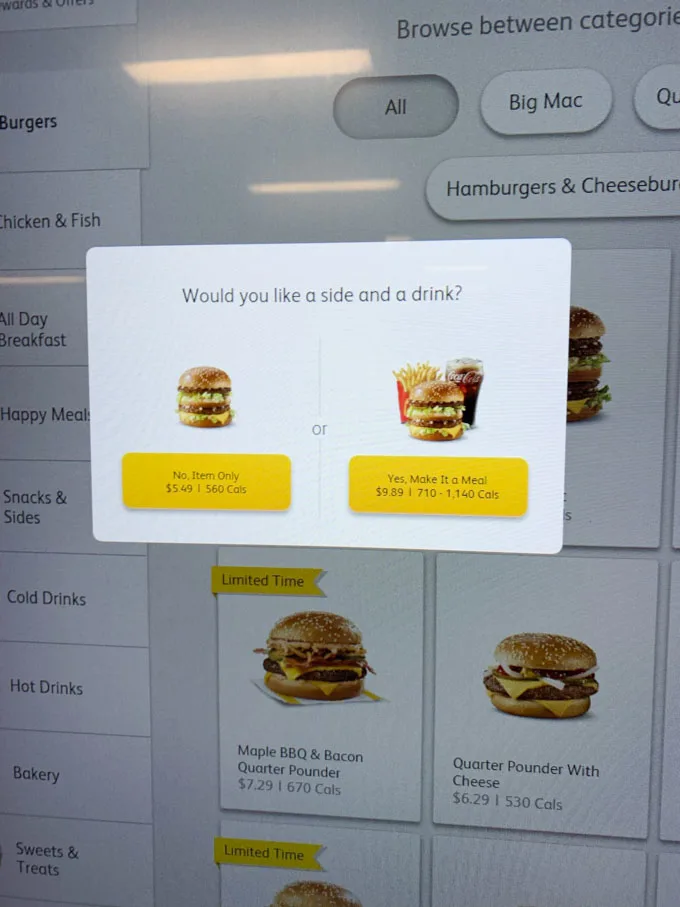 And you can double check on the left hand side that it is an "Extra Value Meal."
However, you might want to order at the counter in person.
That way, you can double check if they have any glasses in stock and what colour they have for the week in case you have a preference.
The person ahead of me turned away after learning what colour was available for the week. It happens!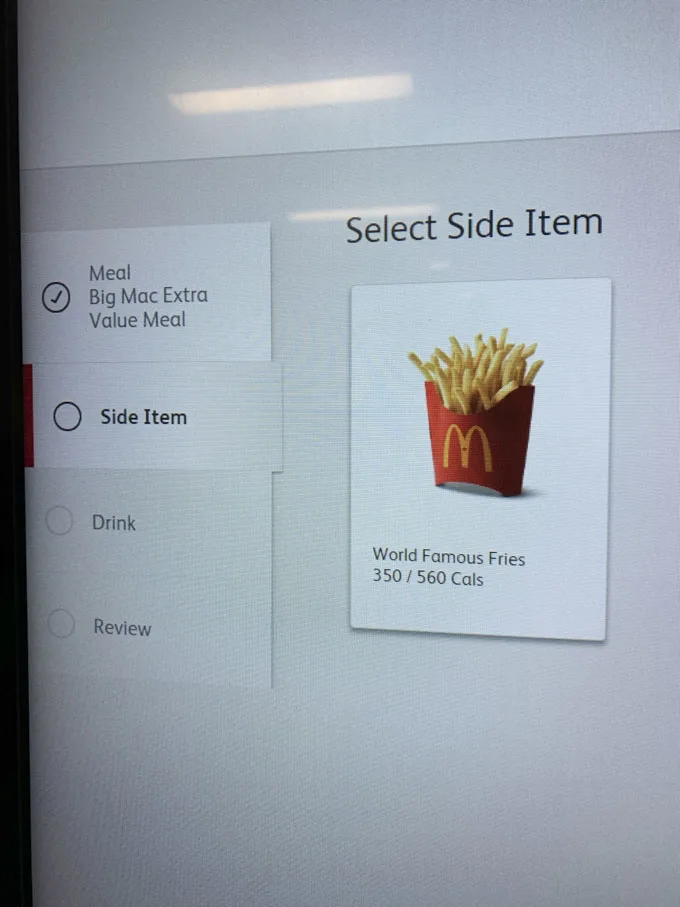 Exclusions
Excludes breakfast Extra Value Meals, McPicks Meals and any other meals.
Not valid with coupons, mobile app offers and promotional offers.
Colours Available
There are four coloured glasses available in sequence while supplies last.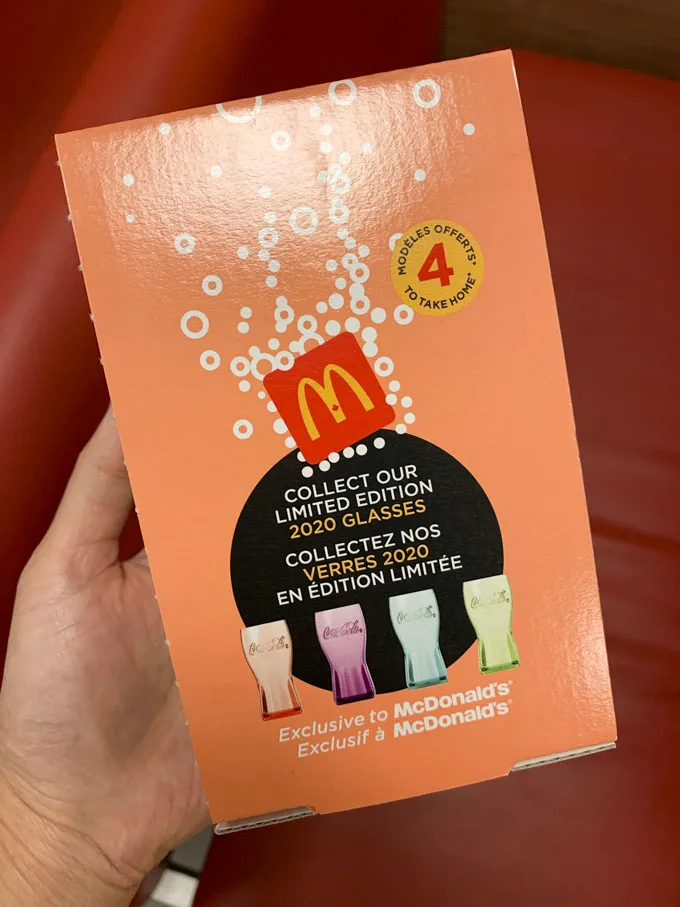 The colours look to be indigo, light blue, green and pink.
Some colours may not be available.
A new colour is supposed to be offered every week.
When I got my glass, the back said "Limited Edition 2020 glasses" even though it is 2021.
I guess they are offering last year's glasses.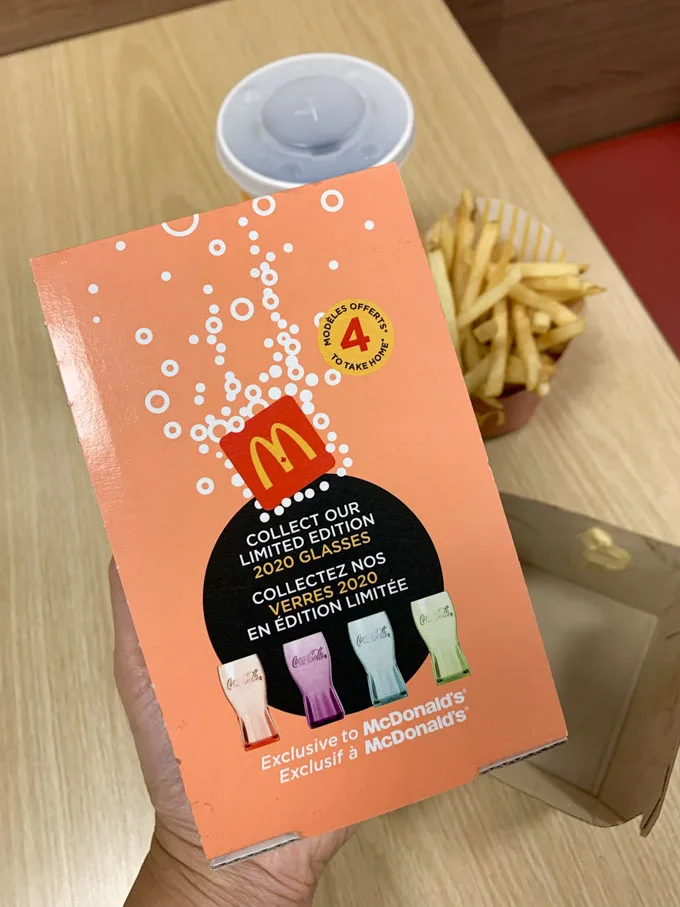 The pink one that I got looked more clear than pink.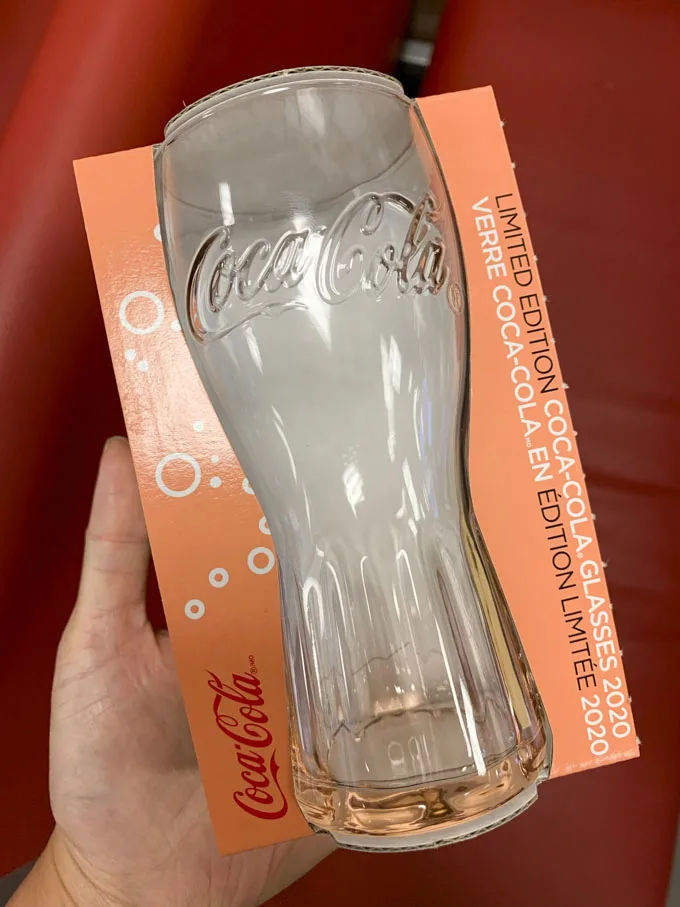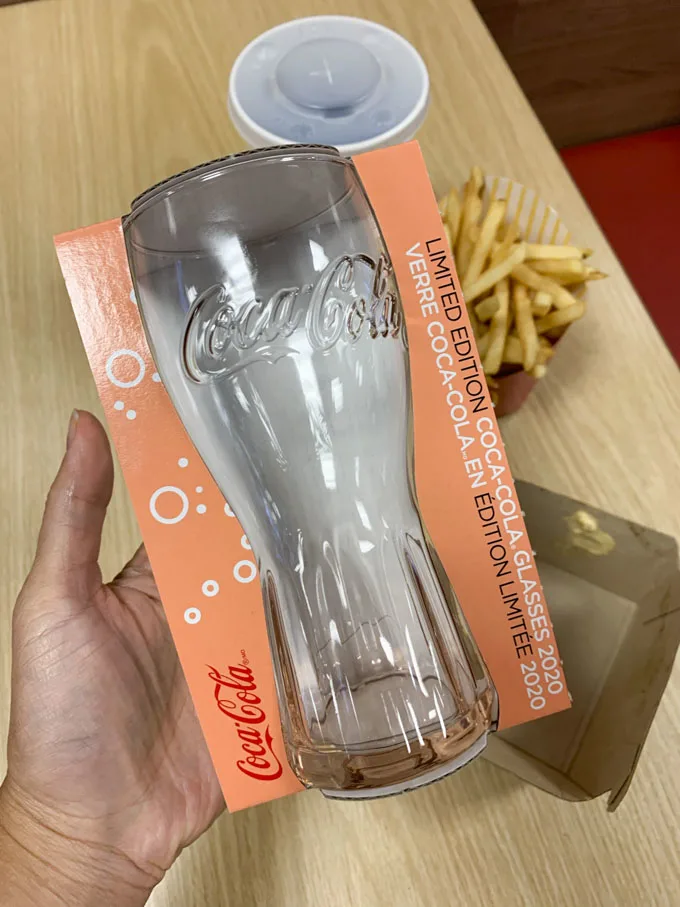 Happy collecting!