Mayawell, the Austin-based manufacturer of prebiotic soda providing consumers 'that good gut feeling,' is excited to unveil its brand new look.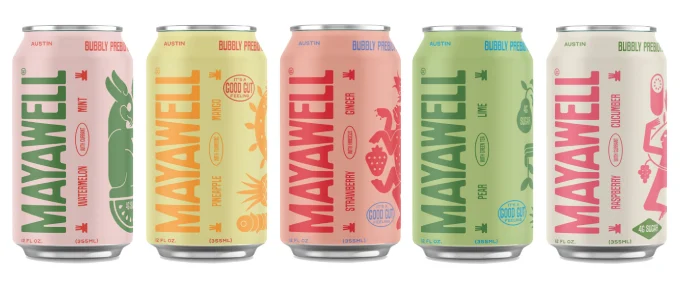 The refresh, which includes a comprehensive overhaul of the company's packaging and digital footprint, showcases Mayawell's commitment to digestive health and wellness, while celebrating its heritage by harmoniously blending the corazon of Oaxaca, Mexico with the soul of Austin, Texas.
As the first soda whose sweetening agent also doubles as a prebiotic, Mayawell's commitment to providing a 'good gut feeling' remains at the heart of its rebrand efforts.
The company's gut-healthy and low glycemic sodas–which contain five grams of prebiotic fiber, less than 40 calories, and only four grams of sugar per can–feature its proprietary Organic Agave Prebiotic and functional ingredients.
With unique and refreshing flavors like Strawberry Ginger, Pear Lime and Watermelon Mint, Mayawell ensures that consumers are able to enjoy a great-tasting bubbly treat, while also prioritizing their digestive health.
Another centerpiece of Mayawell's rebrand, designed by Heavy–a design firm based out of Guadalajara, Mexico–is the incorporation of Mayan and Aztec characters that reflect the rich history and mythology of indigenous cultures.
Each flavor features a character inspired by Mayan and Aztec iconography, including The Quetzal, The Jaguar, The Hare, The Feathered Serpent, and The Drinker.
By infusing its branding with these cultural references, Mayawell seeks to promote diversity and inclusivity in the wellness industry as the first Mexican prebiotic soda brand on the market.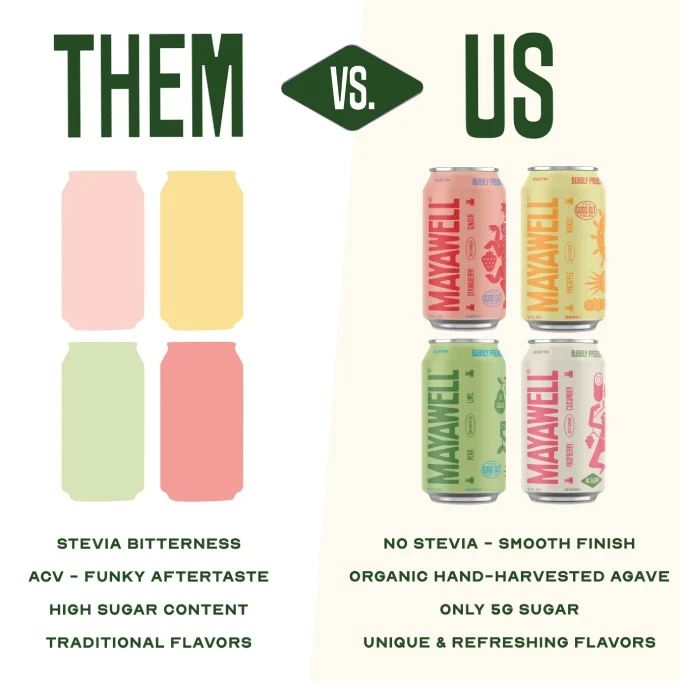 Furthermore, the rebrand showcases Mayawell's connection to the city of Austin. Known for its creative energy and dynamic cultural scene, Austin serves as the perfect backdrop for Mayawell's brand evolution.
Mayawell has witnessed firsthand the great things that can happen when you embrace diversity.
The brand's approach revolves around seamlessly blending the essence of both locales and cultures, allowing the brand to innovate and set new industry standards along the way.
For instance, its sodas blend unique flavor combinations, alongside functional ingredients like currant, green tea, hibiscus, and turmeric.
Consumers can find Mayawell's new cans on-shelves, on its website and on Amazon.com beginning in September for an SRP of $2.99 per can.
To learn more, visit the company's website or follow Mayawell on social media @drinkmayawell.