Executive Chef Andrew Richardson and his team are proud to open Luigi & Sons, a premium butcher shop experience featuring favourite cuts of meat from Elisa's signature menu.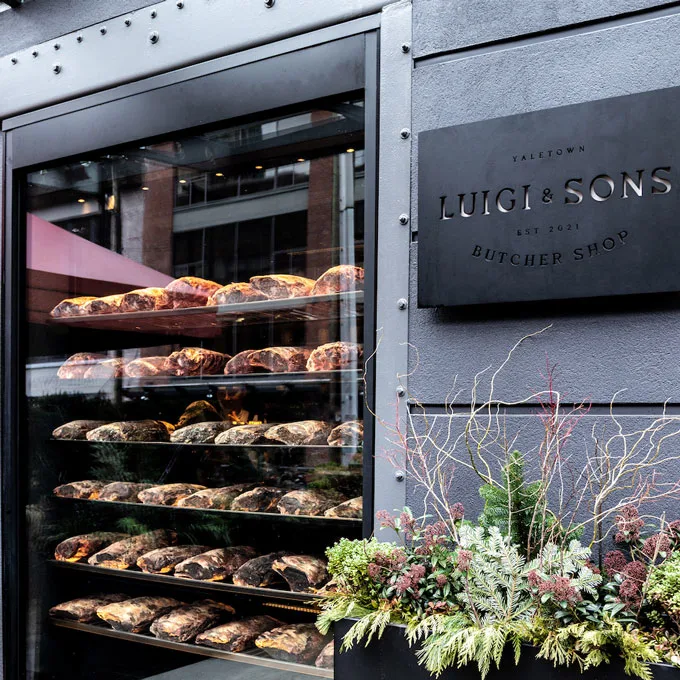 Luigi & Sons hand-selected curation of meats are sourced from high-grade local and global farms.
From 63 Acres Premium Beef here in British Columbia to Japan's A5 Wagyu from Kagoshima Prefecture, Luigi & Sons offers premium options for everyone.
A one-stop shop for the best butcher experience in Vancouver, Luigi & Sons' high-quality takeaway items and house-made provisions allow you to complete the Elisa experience into your own home.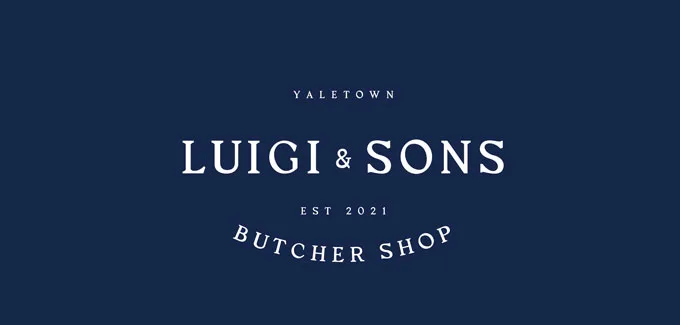 Their in-house dry-aged program introduces a new layer of complexity to cuts of meat that will impress any palate.
Dry aging elevates the tenderness while highlighting the unique flavour profile from our thoughtfully selected farms.
Luigi & Sons is located in Yaletown at 119 Hamilton Street.
Find out more at luigiandsons.com