If you want to enjoy the comforts of a delicious and spicy hot pot at home, Liuyishou Hot Pot can deliver all the ingredients you need.  They can also give you a pot (free for orders over $100) and lend you a burner if you need one.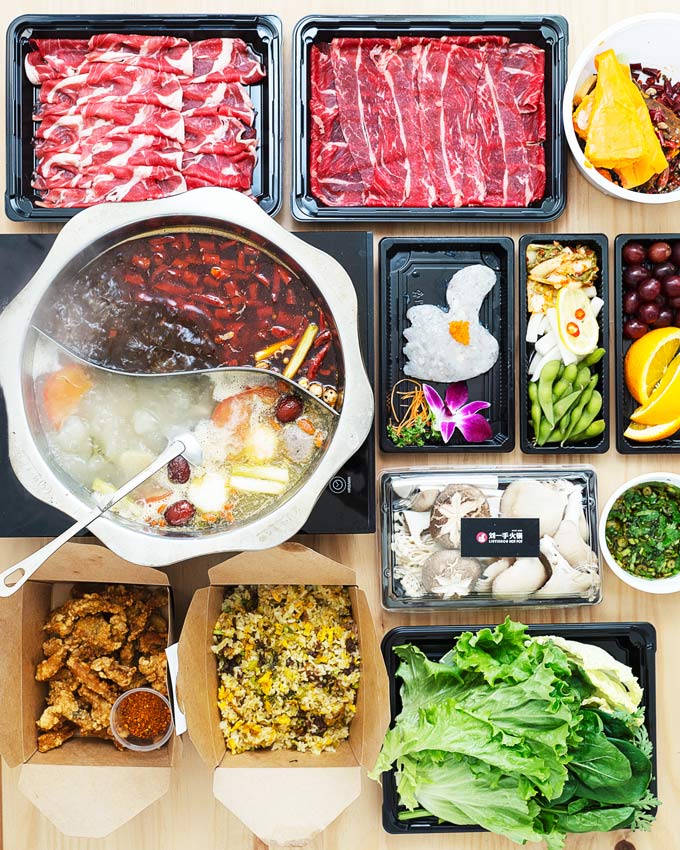 Their menu includes a variety of meats (like beef and lamb slices), seafood (like shrimp, sole fillets, fish balls), vegetables (like daikon radish, lotus root, mushrooms), and cooked entrees (like fried rice and deep fried pork).
The restaurant will also pack dipping sauces for you so you can cool off from the spiciness.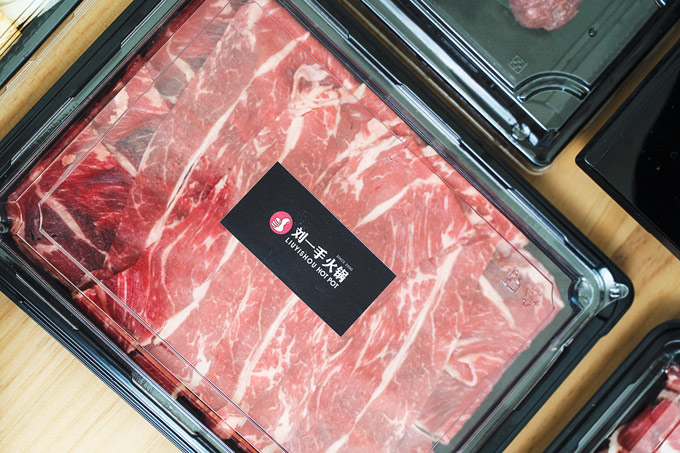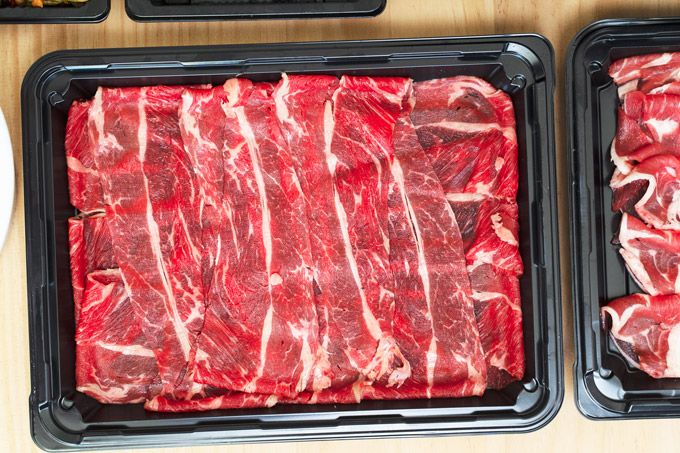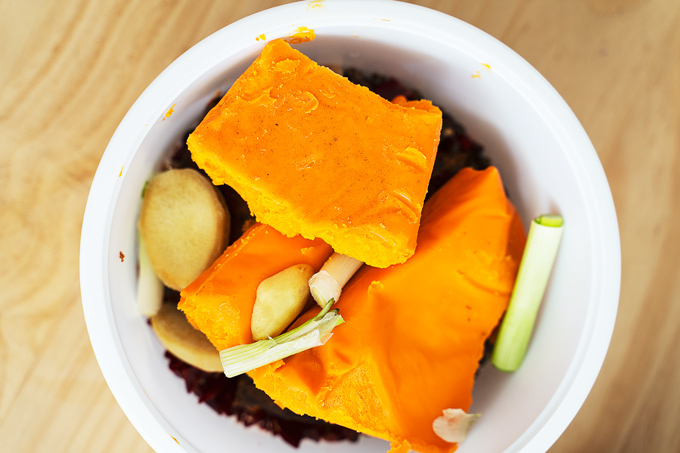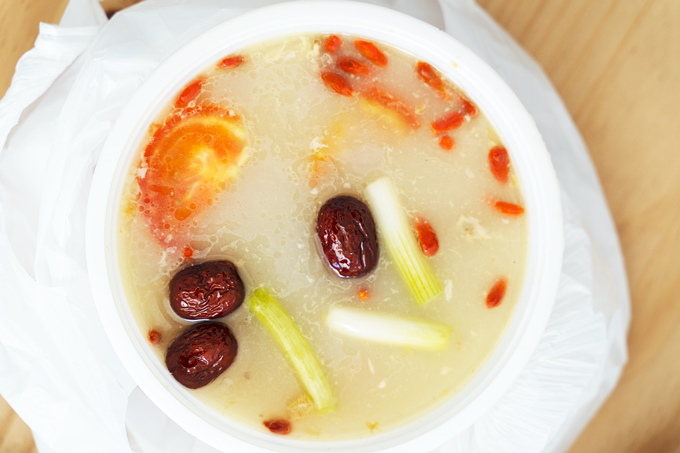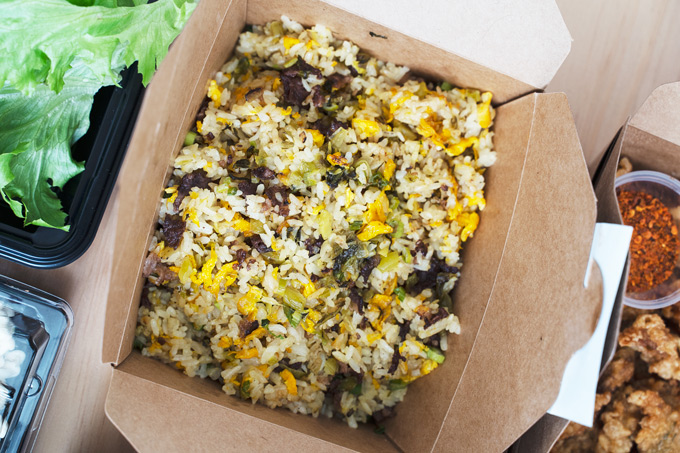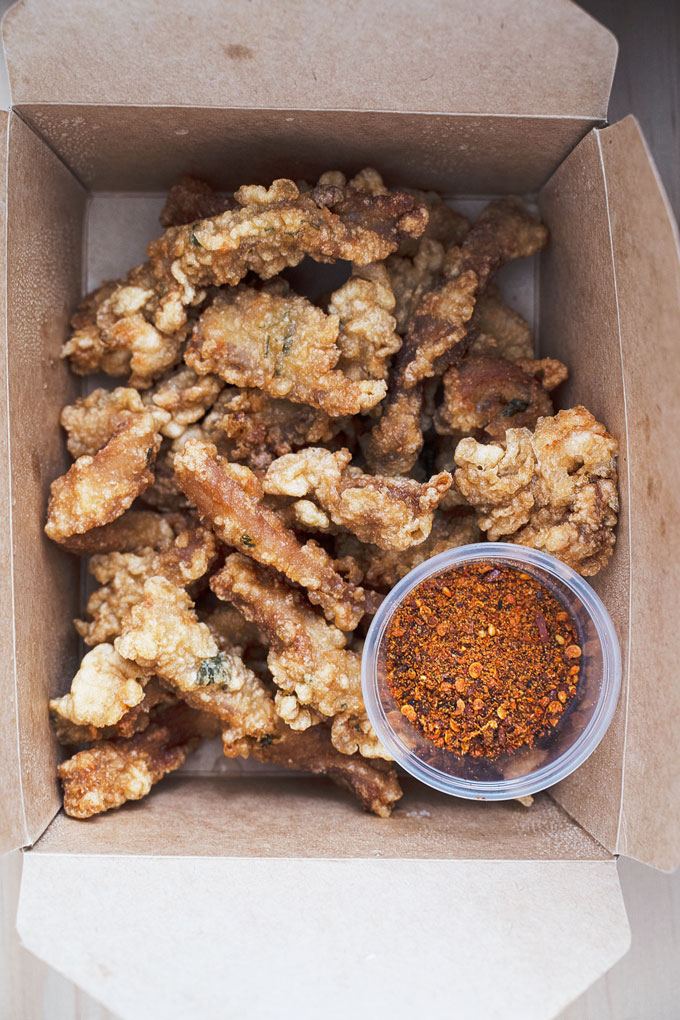 In Metro Vancouver, Liuyishou has hot pot locations in Downtown Vancouver (Robson), Richmond and Burnaby. The other North American locations are in Edmonton, Richmond Hill, Scarborough, Toronto, Ottawa, Boston, Flushing, Princeton, San Mateo and Seattle.
Please note the Downtown Vancouver location will be closed for renovations from March 14 – 30, reopening March 31. Takeout and delivery are available during the renovation period.
P.S. I love the shrimp paste which is shaped like Liyishou signature logo!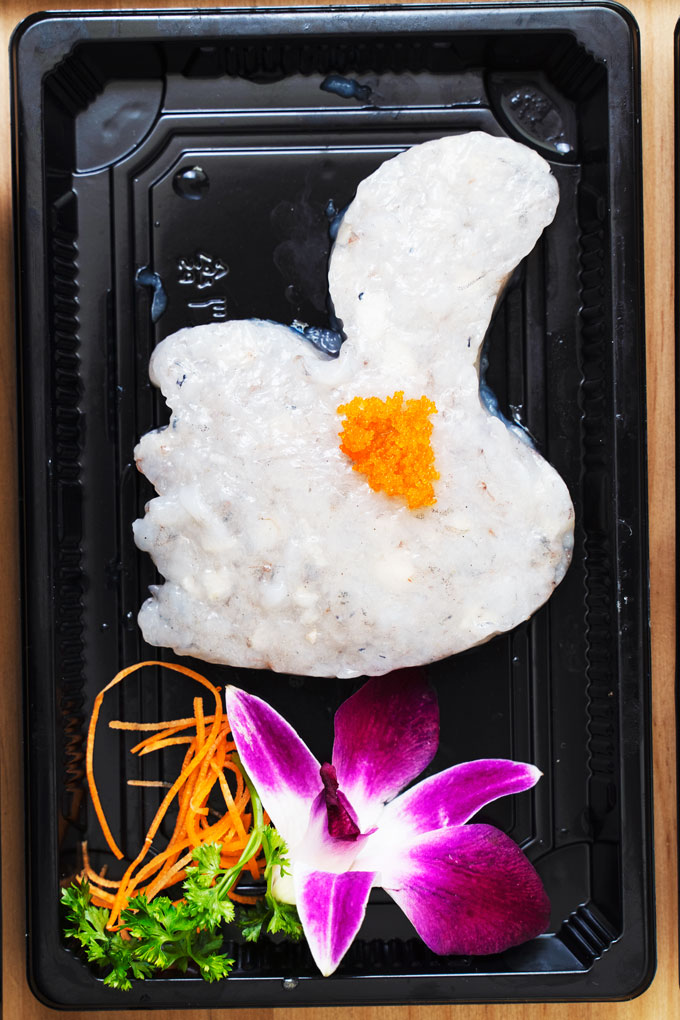 Disclosure: I received a complimentary hot pot set from Liuyishou Hot Pot.