After years of dreaming, Lisa Gardin opened up her very own chocolate-focused shop this past summer. Lisa Lou Chocolate Bar is a culmination of Lisa's passion for all things chocolate and more. With over 15 years of experience in the food industry and most notably having worked with well-known chocolatier Thomas Haas, Lisa is no novice to the business. The shop is located at 1007 Main Street near the Main Street skytrain and Pacific Central stations. Aside from artisan chocolates, Lisa Lou makes ice cream, ice cream sandwiches, sorbets and so on. They also operate as a 12-seat cafe where you can enjoy a treat with one of their espresso-based drinks or teas. Last month, I visited Lisa Lou's to pick up a few sweet treats in time for Thanksgiving.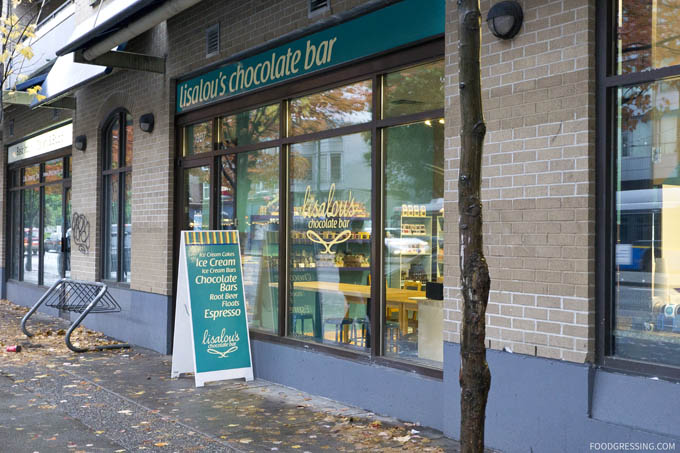 What I Tried
I had seen on social media that Lisa Lou had a special Thanksgiving pumpkin pie ($20) with a hazelnut whip cream and a splash of rum. Seeing how good it looked, I called in to pre-order the pie where pre-payment was not required. The next day, I picked up the pie along with a pint of their housemade Madagascar Vanilla Bean ice cream (special pricing $7). At home, my family and I enjoyed the pie which we found to be an excellent finish to Thanksgiving dinner. The highlight I thought was the hazelnut whip cream topping which was oh-so-good. The crust was buttery and flaky and the pumpkin pie filling had a nice flavour. The pie was not too rich or sweet and made it easy to warrant a second a piece.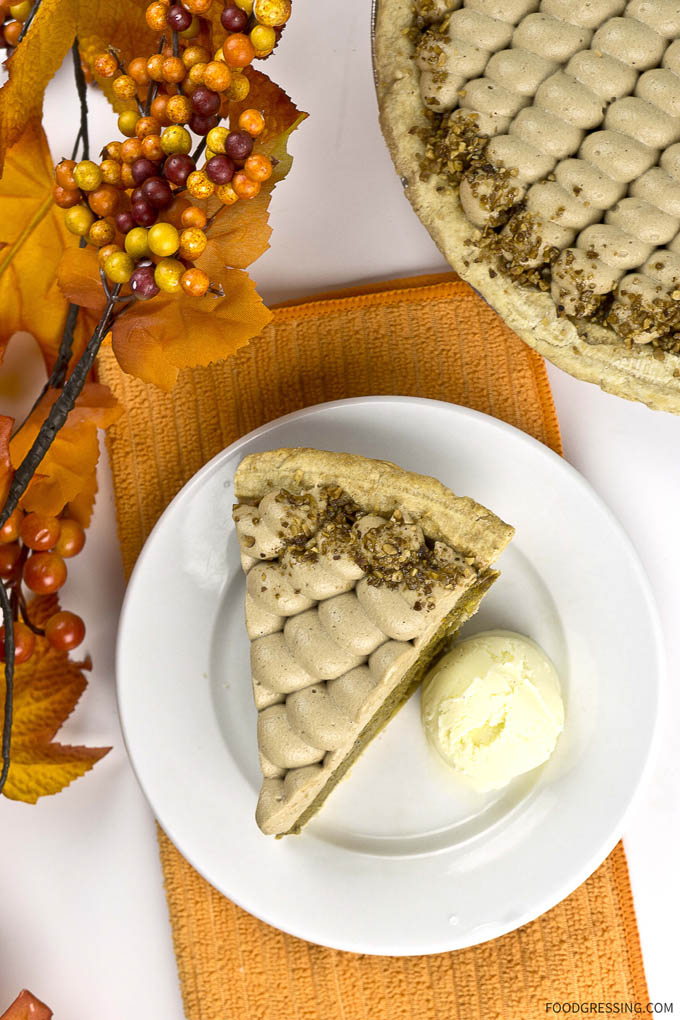 At the store, we were provided complimentary chocolate samples which had a good chocolate flavour.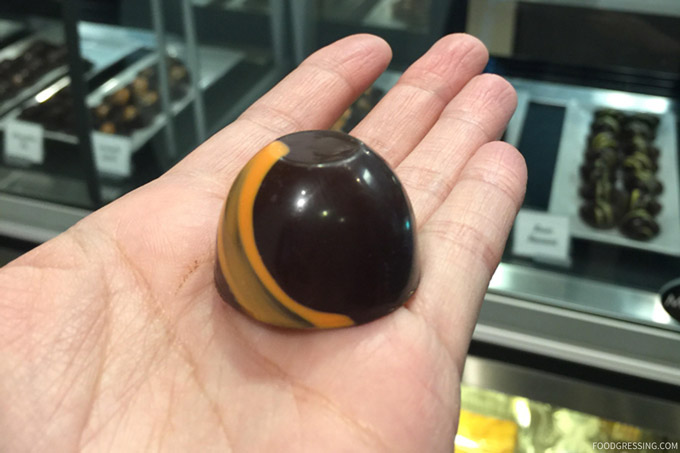 I also bought two ice cream sandwiches ($5) each: pumpkin pie and chocolate. These we stored away in our freezer for a few days and we consumed them for dessert one evening. The ice creams had both good flavour but the waffle part had become a bit soggy. My suggestion would be to eat the ice cream sandwiches earlier than we did.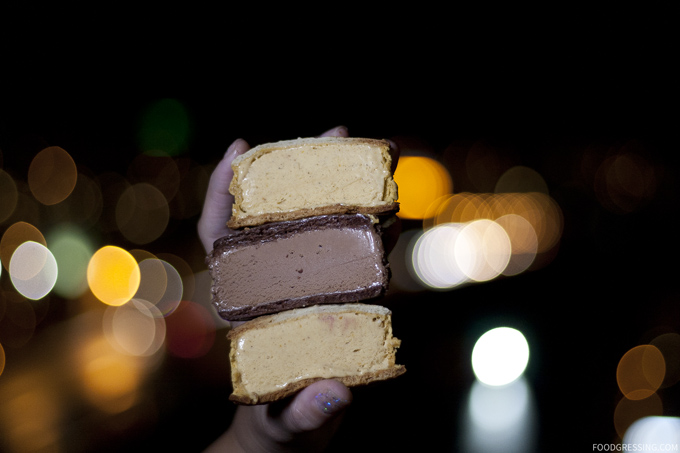 Overall Impression of Lisa Lou Chocolate Bar
Lisa Lou Chocolate Bar has a wide selection of goodies to satisfy your sweet tooth. I found their products to be more natural tasting and not overly decadent but still satisfying. With the holidays quickly approaching, you might want to visit Lisa Lou's shop for some good stocking stuffers or presents for the foodies in your life. Rating: 4/5
Website: http://lisalouschocolatebar.com/