This week, I attended a special media event celebrating lentils' journey from farm to table.  Two highly regarded Vancouver chefs, Trevor Bird of Fable and Pino Posteraro of Cioppino's, crafted special lentil-inspired dishes for the evening to showcase the versatility of lentils.  Did you know that the use of lentils in cooking goes beyond soups and curries as they can be added to dishes from breakfast, smoothies, salads and desserts?  Read on to find out some of the amazing dishes prepared by Chef Trevor Bird and Chef Pino Posteraro with lentils and perhaps you'll find some new inspirations on using them.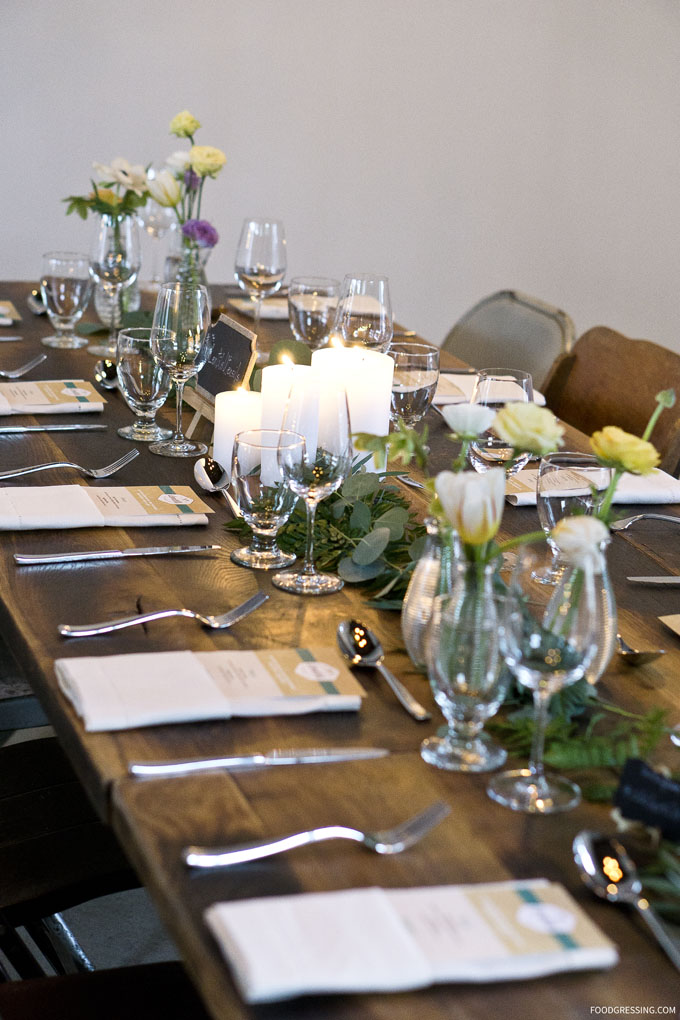 The two chefs were on site to prepare the three course meal for attendees.  Each course featured two creations from each chef.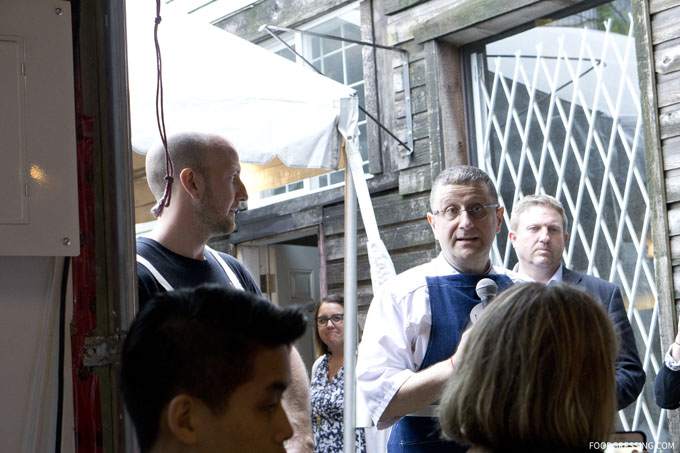 The meal featured wine and beer by Bordertown Winery and 33 Acres Brewing.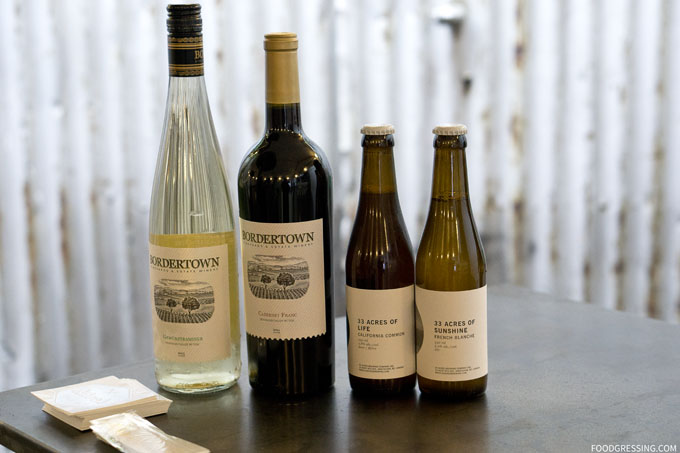 To start, attendees enjoyed a few amuse bouche including a lentil crisp with Fraser Valley natural veal tartar by Chef Posteraro and a lentil blini with smoked duck and pear by Chef Bird.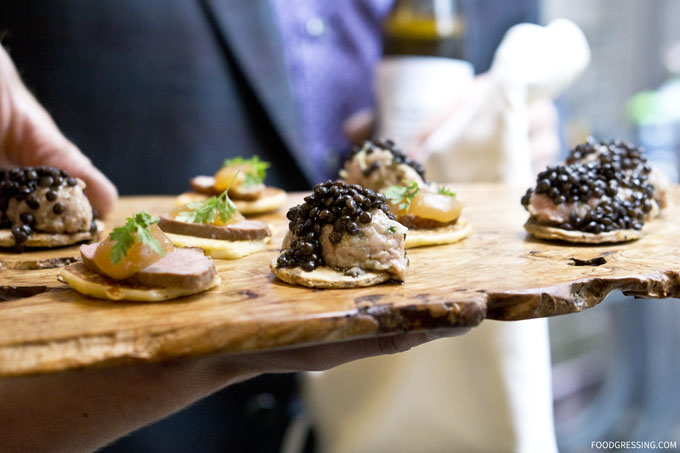 For appetizers, Chef Posteraro prepared a lentil and sustainable lobster cappuccino.  I loved how the lentils provided a fun crunchy texture to the succulent lobster meat.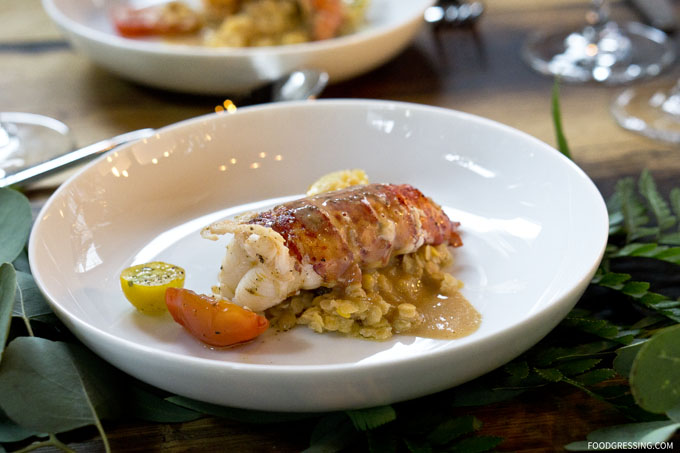 Chef Bird created a lentil-sausage stuffed apple on an apple and bacon salad.  I thought that the lentil-sausage was very creative!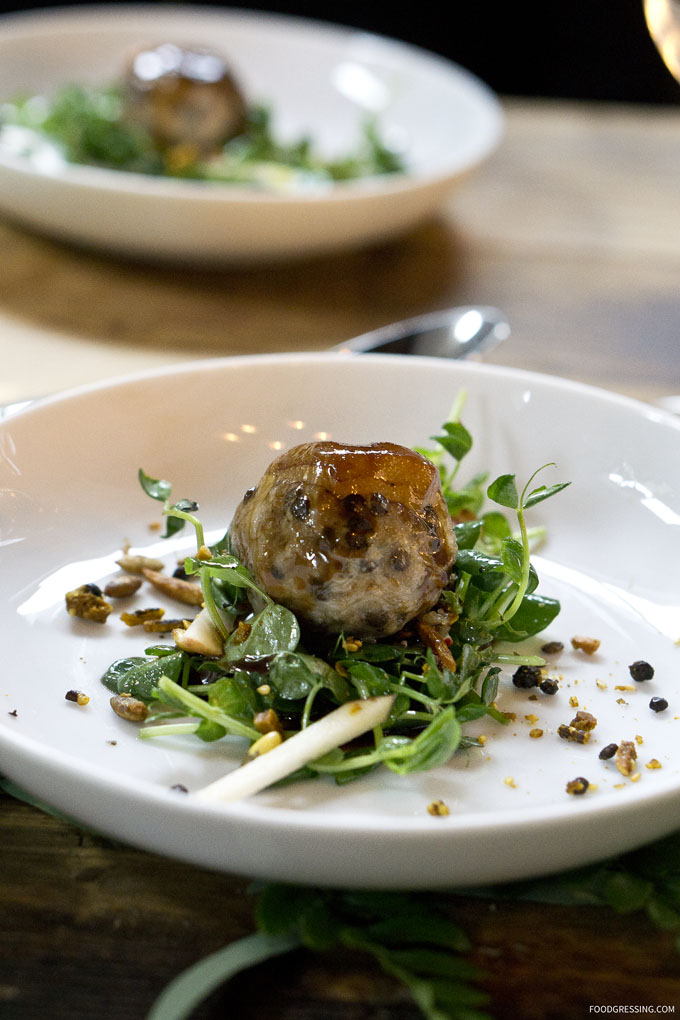 Our main course was a Peace Country lamb curry accompanied by French lentils.  A stellar entree with hearty flavours and tender meat.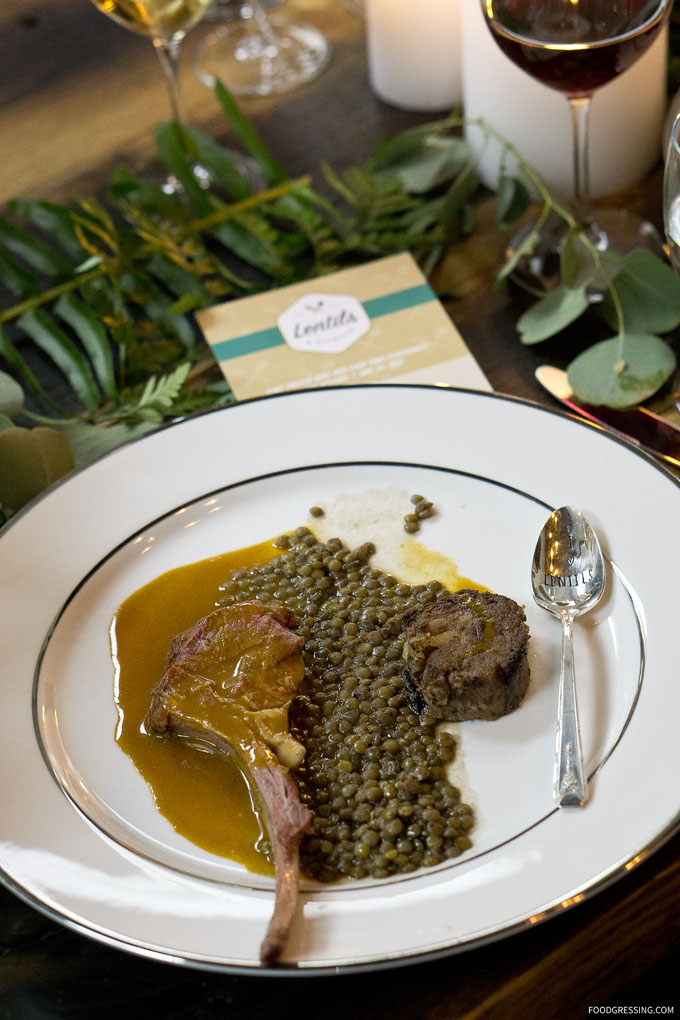 The desserts certainly highlighted some unique takes on lentils.  Chef Posteraro created a PinoNero chocolate and lentil trio.  There was a mousse cake, lentils coated with chocolate as well as lentils in the crisp.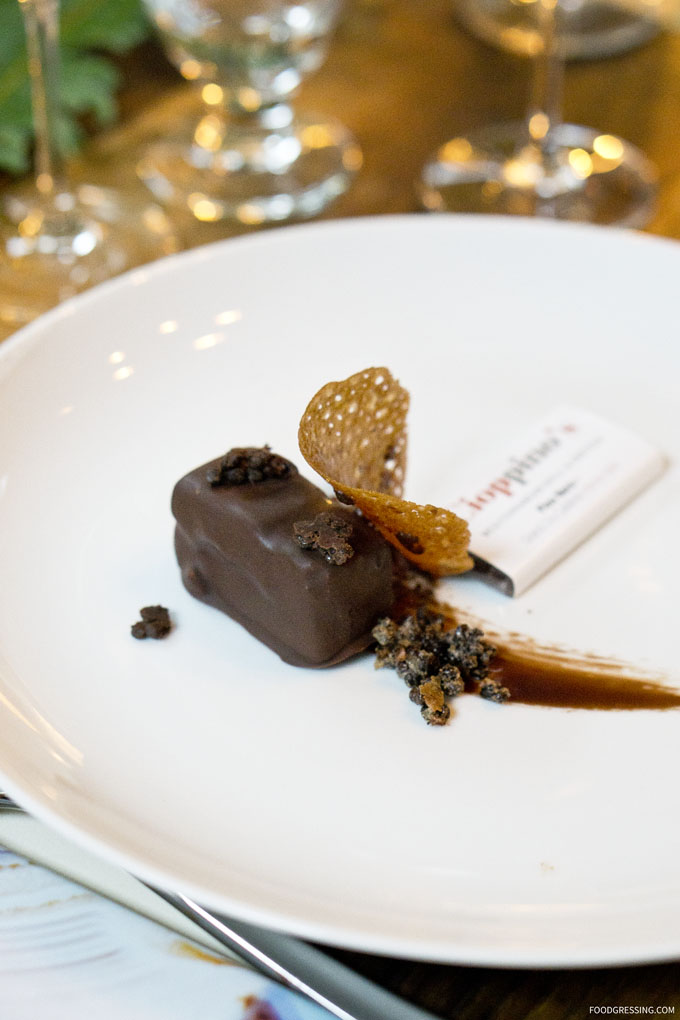 Meanwhile, Chef Bird's dish was a lentil cake with burnt honey ice cream and goat cheese and it was a melt-in-your-mouth sort of dessert.   There was the crumbly lentil cake, the oozing goat cheese and then creamy and soft ice cream.  The lentils weren't even that obvious; it kind of made for a healthy type of dessert!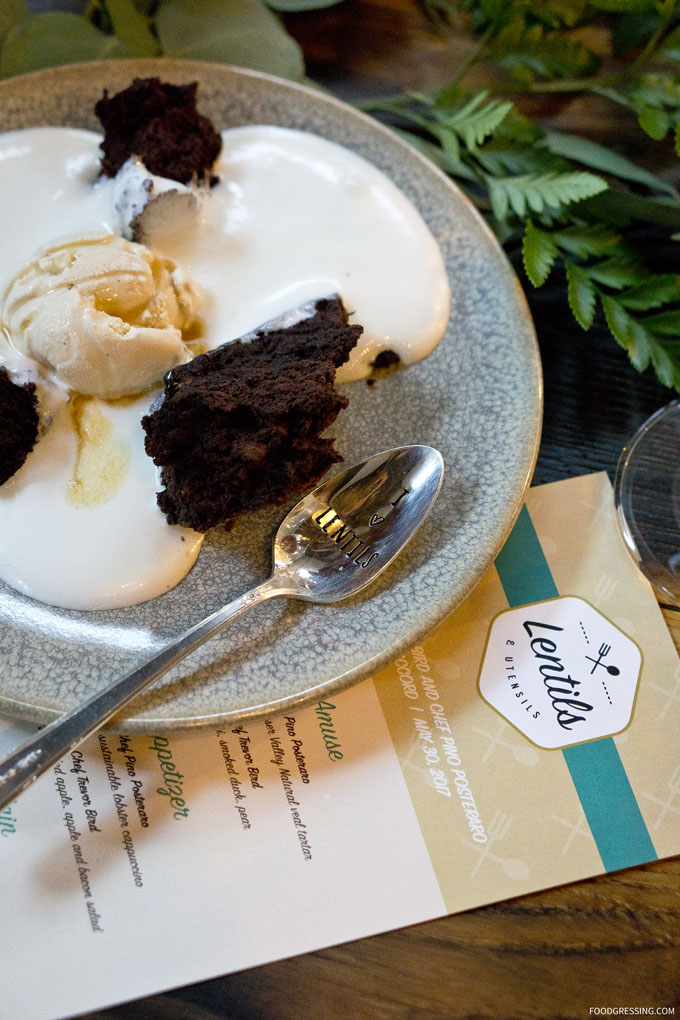 Aside from the truly amazing, creative and delicious lentil-inspired dishes from the evening, there were some very important key take-home messages.  First, lentils are easy to cook and don't require soaking like other pulses.  The prep becomes even easier when batch cooking and freezing in pre-set portions.  In terms of health benefits, lentils are high in protein as well as a great source of fibre and minerals.  Can you also guess where most of Canada's lentils are grown?  If you said, Saskatchewan then you are right!  95% of Canada's lentils are grown in Saskatchewan.
For more information on the health benefits of lentils as well as recipe ideas, visit www.lentils.org.