It's no secret that La Taqueria is one of the most popular restaurants in Vancouver. I have been a longtime fan of their delicious taco offerings. A welcoming atmosphere, friendly service and comforting eats are reasons why La Taqueria is so popular. While the restaurant industry has always been tough, La Taqueria has been able to thrive. The proof in their success is their four locations in BC: 2 in Vancouver, 1 in the North Shore and 1 in Victoria. Their Cambie and West Broadway location is my go-to favourite for quick and satisfying eats.
Disclosure: Some of the food in this review was complimentary. Opinions are my own.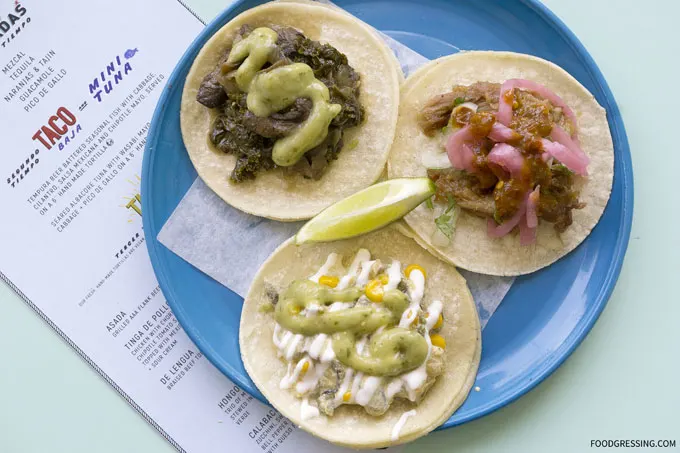 Baja Taco
A few months ago, I was invited to a media event to try their new Baja Taco. Funny enough, I had already tried them on my own at their North Vancouver location. The Baja Taco is made with tempura beer-battered seasonal fish, cabbage, cilantro, salsa Mexicana and chipotle mayo; it is served on a 6″ hand made tortilla. I quite enjoyed the crispy batter; the fish was nicely moist; and the toppings tasted fresh. The fried handmade tortilla was a nice touch compared to the "store bought" soft corn tortillas they use for their regular tacos. The Baja Taco is priced at $6 would still be more satisfying so it is a premium taco. In terms of portions, it didn't seem any bigger than their other meat or vegetarian tacos priced around $2.50 – $3.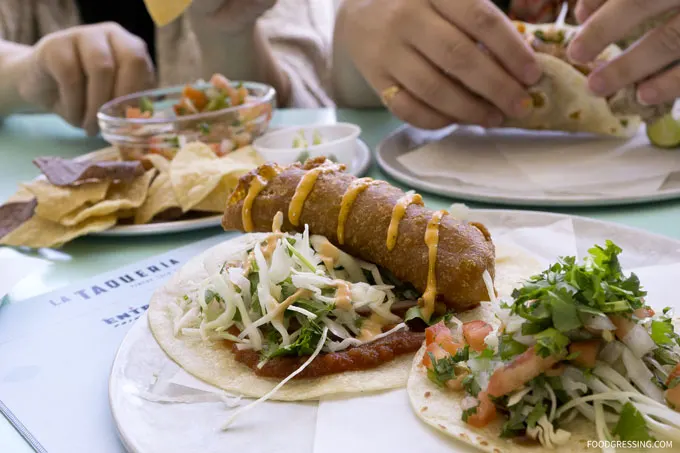 I also tried their horchata which was very nicely creamy.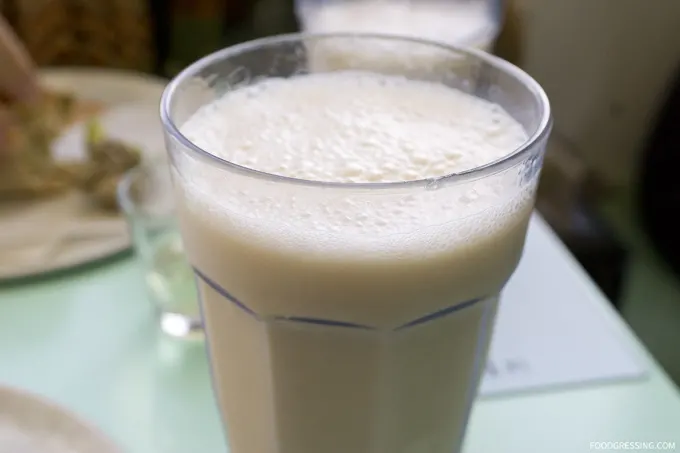 Meat and Vegetarian Tacos
Over the years, I have tried pretty much all their meat and vegetarian taco varieties. In general, they absolutely delicious, saucy and flavourful; it's just a matter of finding the tacos that might best suit your taste. I've compiled photos from my various visits below. My all-time favourite is the rajas con crema which has roasted poblano peppers with creamed corn, sour cream and Mexican cheese. It's a very creamy, cheesy kind of taco and is totally up my alley. I love all things corn.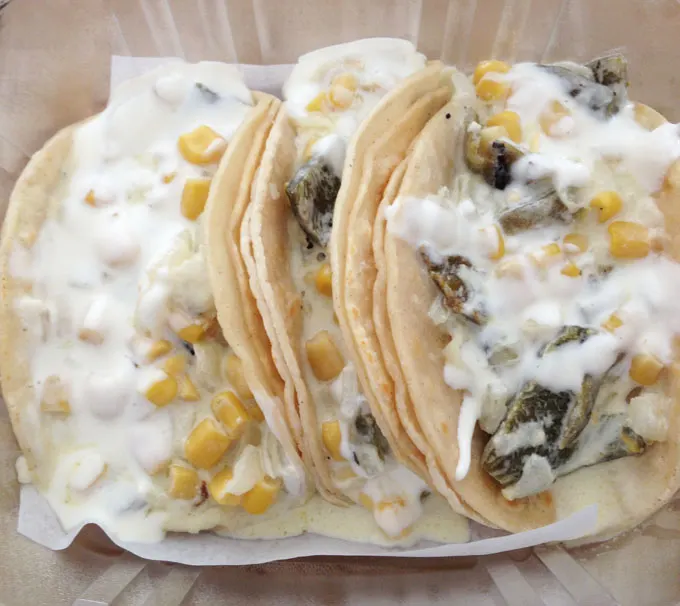 Second to that would be the carnitas which is made pork confit with pickled red onions. The meat is very tender, melt-in-your-mouth delicious and I very much enjoy the sweet-tangy flavour.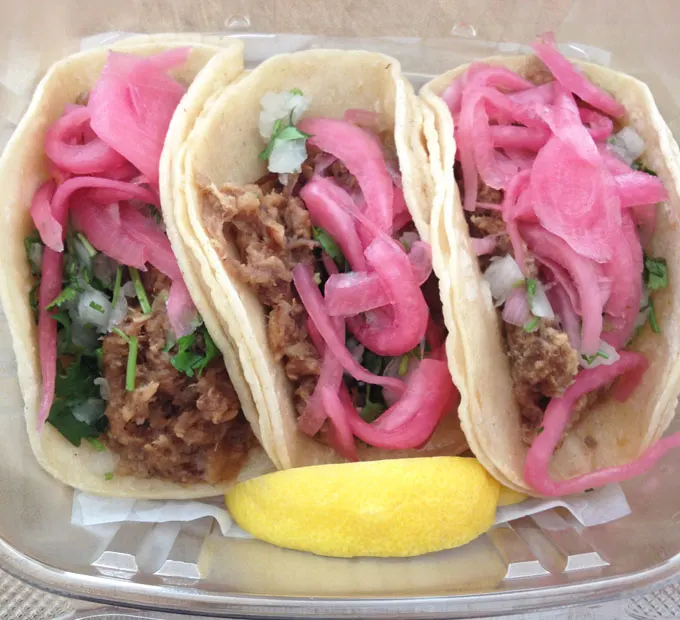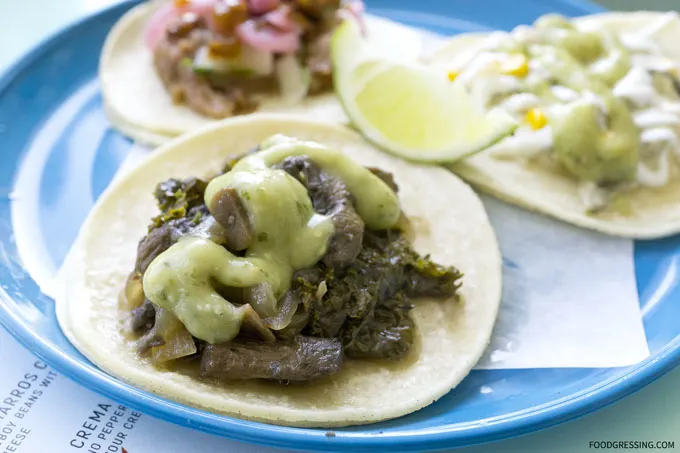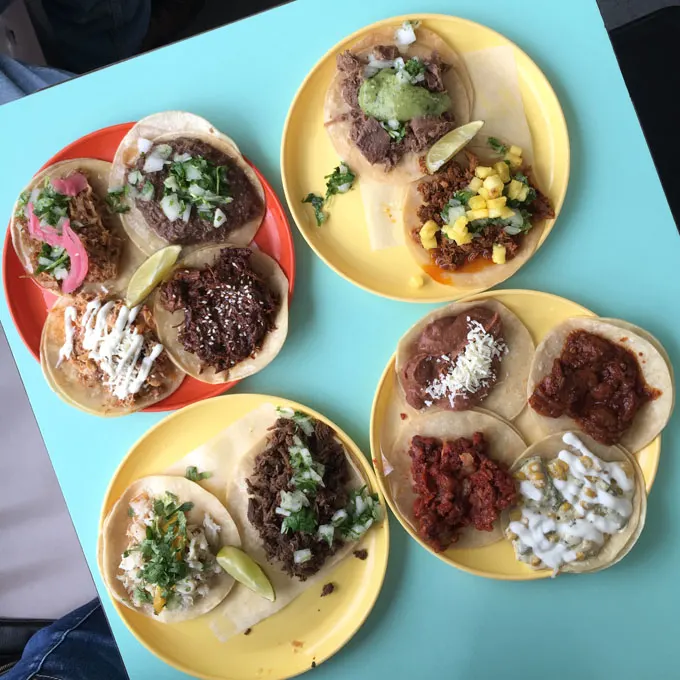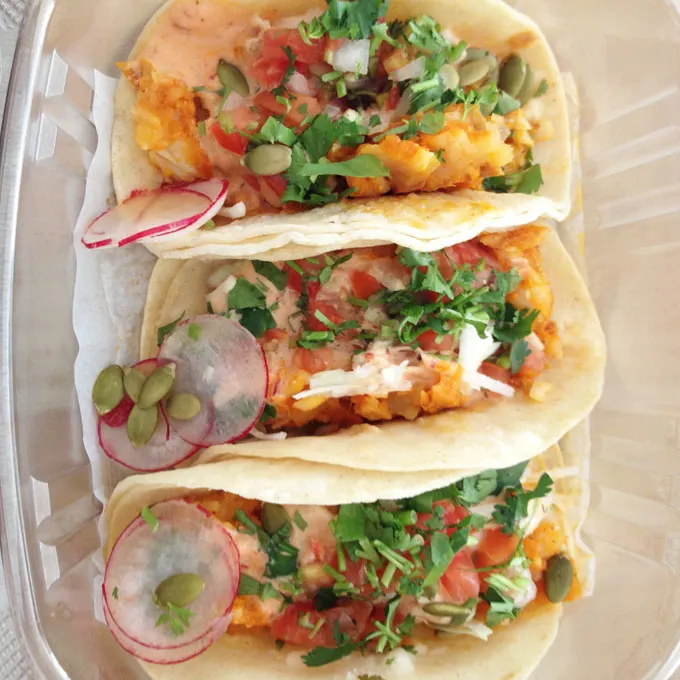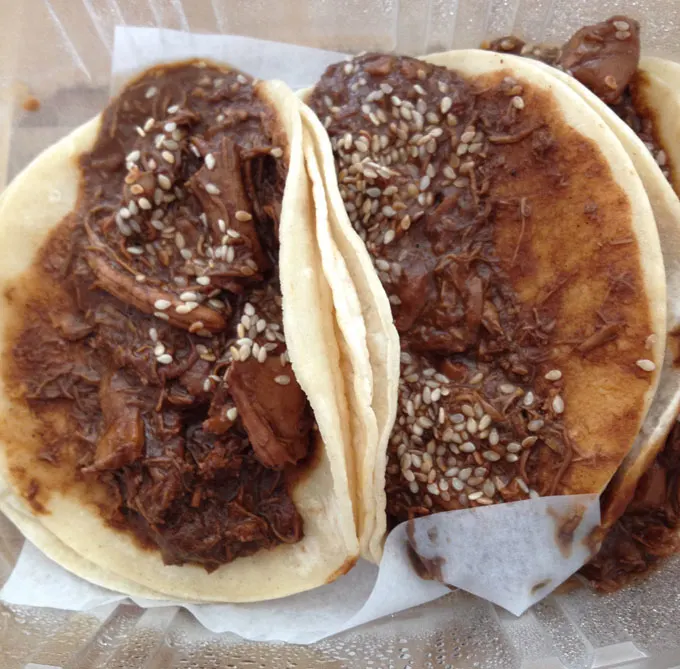 OVERALL IMPRESSION of La Taqueria
I continue to be a fan of La Taqueria's regular meat and vegetarian tacos. Rajas con creme is one I could eat several of in one sitting. Rating: 5/5
Website: www.lataqueria.com